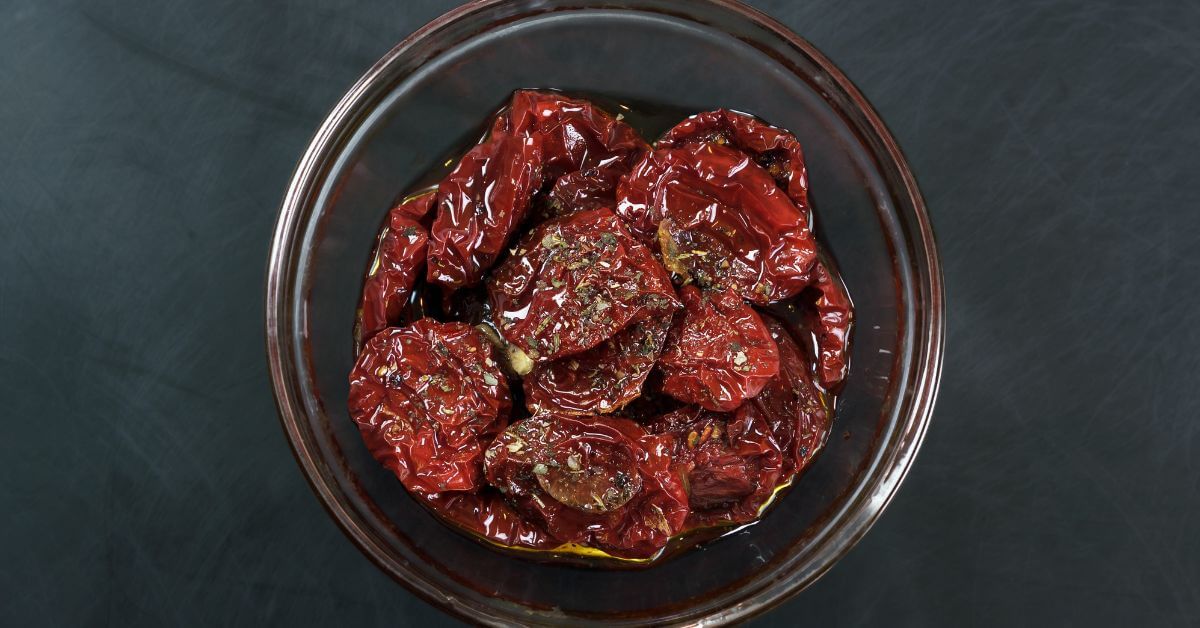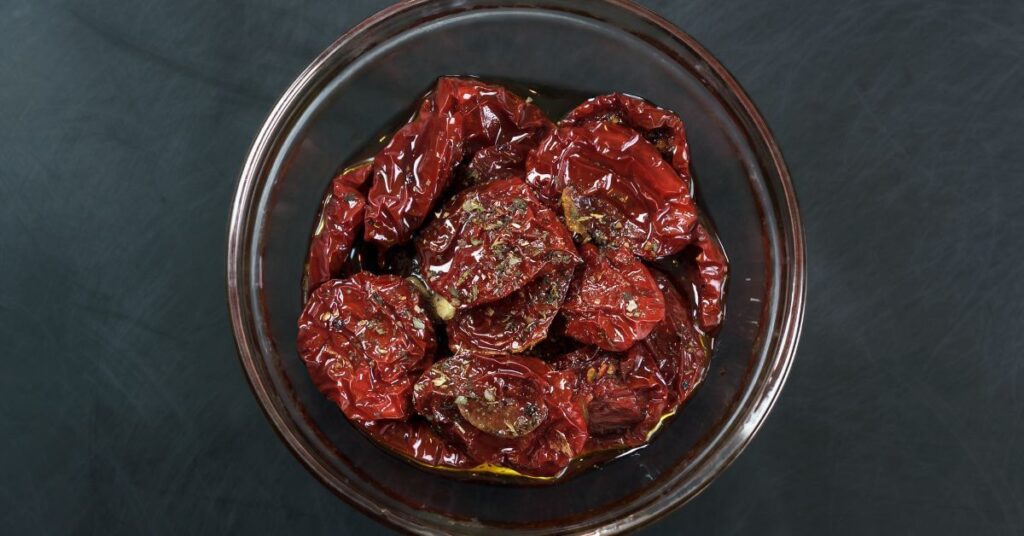 Sun dried tomatoes are as bright in flavor as their sunny name implies, but you must know what to do with them. Take your culinary skills to new heights by learning how to cook with sun dried tomatoes!
Sun dried tomatoes are a delectable addition to so many dishes, but they are not the same as fresh tomatoes, so it can be tough to know how to handle them. These oily and delicious fruits may be just the flavorful punch you are looking for; all you need is to know how to cook with them! Learn all the ins and outs of cooking with sun-dried tomatoes in this awesome guide!
What are Sun Dried Tomatoes?
Sun dried tomatoes are exactly what they sound like, tomatoes that have been dried in the sun. This classical way of preserving the fruit causes them to dehydrate but does not affect the tomato's nutritional value, so they're just as healthy and delicious as fresh tomatoes.
Often sun dried tomatoes are packaged in oil with salt to extend their shelf life.
Why Cook with Sun Dried Tomatoes?
Sun dried tomatoes are packed with tons of fresh tomato flavor but last a lot longer than a fresh tomato. They can add a punch of tomato-based umami flavor to practically any dish you can imagine, and all it takes is knowing how to handle them!
These dried fruits have so much going for them, including being rich in nutrients. These bright red bites might surprise you because they are so rich in protein that they can energize! Sun dried tomatoes also have almost half of your daily vitamin C intake, making these a powerful health booster!
How to Store Sun Dried Tomatoes
Generally, you will find sun dried tomatoes jarred in oil and on an ambient shelf in the grocery store. These tasty red bites are perfectly safe to store in unopened jars in a room-temperature pantry.
Once opened, the jars of sun-dried tomatoes should be stored in the fridge and are best used within 1 week of opening.
How to Cook with Sun Dried Tomatoes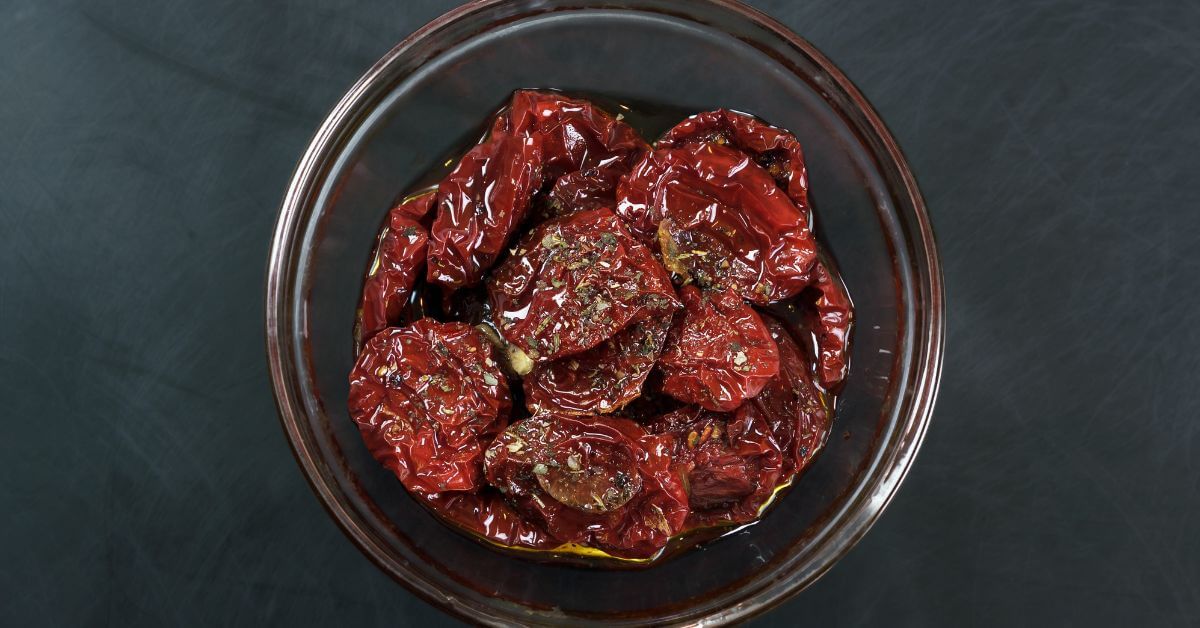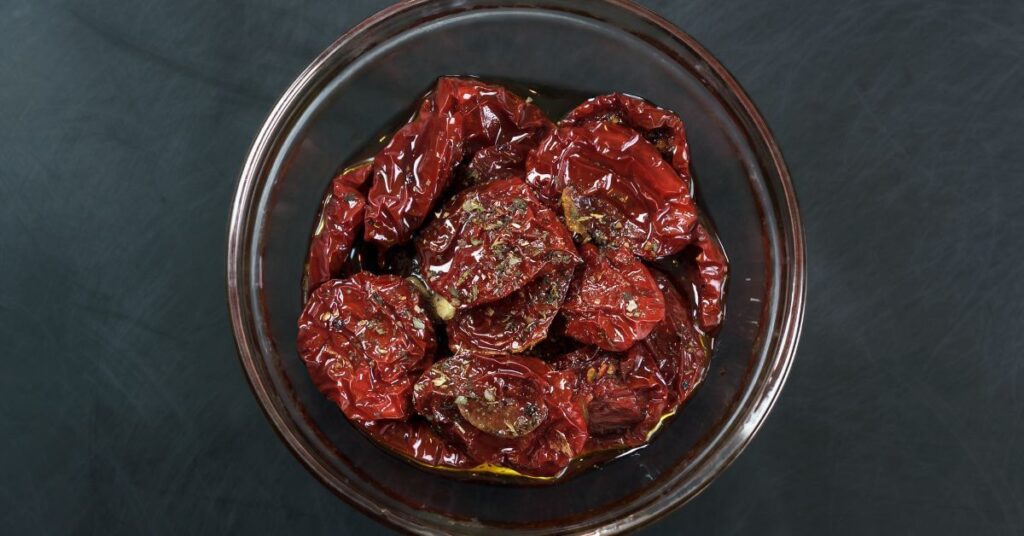 Sun-dried tomatoes can add bright flavor and color to practically any dish you can dream up. Use these helpful tips to get started cooking with sun-dried tomatoes!
In a Pasta
It's hard to think of sun-dried tomatoes and not think of Italian favorites like pasta. This ingredient is the perfect way to add tons of tomato flavor and bright red color to any pasta dish you can imagine.
To cook with sun dried tomatoes in pasta, you have so many options. You can add them to simmer pasta sauce, finely dice them for garnishing, or fold them into pasta salads as a colorful flavor enhancer. No matter what style of pasta you are cooking, tossing in a few sun dried tomatoes will bring extra sweetness and tomato flavor.
On a Sandwich
A fresh tomato might be the perfect topping for a sandwich, but fresh tomatoes go bad so quickly. The perfect fix for this issue is to use sun dried tomatoes instead. From grilled cheeses to deli sandwiches, sun-dried tomatoes will add tons of flavor to your handheld bite!
Put together the perfect panini with oiled sourdough bread, muenster, provolone, spinach, and sun-dried tomatoes. Press the sandwich on a grill or panini press and enjoy the delicious cheese and tomato-y flavors of the perfect hot sandwich!
If you are craving something cold, make your favorite cold sandwich and swap the fresh tomato slice for the sun dried tomato. It's a powerful flavor that works well with Italian-style meats and other cured deli meats.
In a Pesto
If you love pesto and sun dried tomatoes, then a pesto with sun dried tomatoes is the perfect culinary mash-up for you! This easy-to-make sauce is a great way to cook with sun dried tomatoes because once you have the pesto, you can use it in many different dishes.
Making a pesto with sun dried tomatoes is just like making a traditional pesto. Grab a mortar and pestle and grind the sun dried tomatoes with pine nuts and olive oil. Optionally add in red pepper or parmesan. Use this pesto sauce to dress hot pasta or pasta salad or as a marinade for meat or vegetables.
There are no limits to the applications of this sauce. It can be a dip or a sandwich spread. Whatever you're craving will be tastier with a little sunny pesto flavor!
In a Soup
Sun dried tomatoes are such a concentrated version of tomatoes that they are great for use in soup. Just a few sun dried tomatoes can add so much rich flavor that they can be used similarly to tomato paste.
Try using sun dried tomatoes in your favorite homemade tomato soup recipe instead of the tomato paste, or make the same swap in a chili. It's a delicious way to add sweet and sunny flavor to your favorite simmered dish.
F.A.Q.
Are Sun Dried Tomatoes High in Sugar?
The drying process used for these tasty bites concentrates on the nutritional qualities of the fruits. This means that some nutrients are multiplied just by drying.
Fresh tomatoes are very rich in natural sugars, and drying them concentrates that sugar and makes the sun dried tomatoes even higher in sugar than fresh tomatoes.
Final Thoughts
Sun dried tomatoes are a potent way to infuse tons of sweet tomato flavor into any dish you desire. With these helpful hints, you can cook gourmet dishes with sun dried tomatoes!
Additional Kitchen Resources
Explore common Italian cooking staples and Italian-inspired dishes with these delicious kitchen resources!