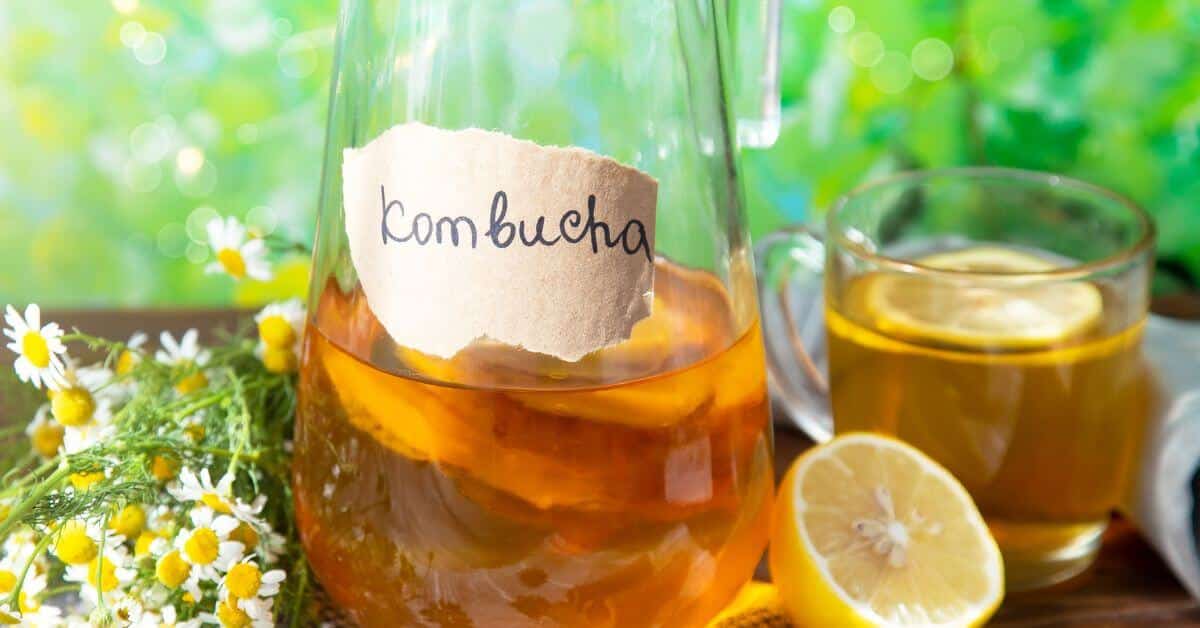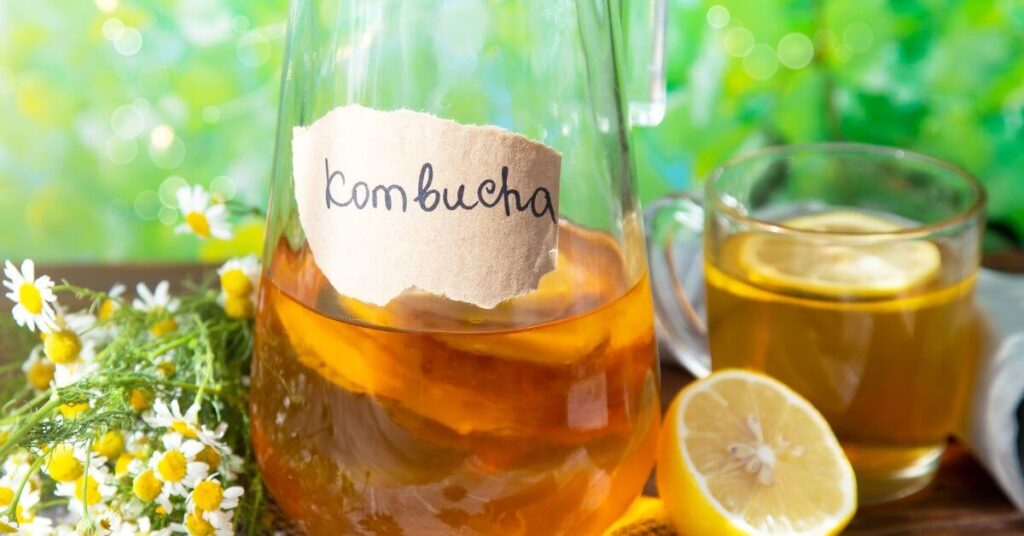 If your body is out of balance, kombucha may just be what it needs. But what can you do about the lackluster flavor? Learn how to make kombucha taste better so you can enjoy it!
What is Kombucha?
Kombucha is a unique drink that has become a very popular way to introduce healthy bacteria to your digestive system. It is fairly simple in design and is made with black tea, sweetener, and yeast, which makes for a slightly fizzy and sweet tea drink.
Kombucha is brewed in homes and factories worldwide. It is best to buy kombucha from a respected manufacturer. Home brewing can lead to accidental ingestion of harmful bacteria if not brewed properly, so it may be best to leave the brewing to the pros!
Sometimes flavorings and spices are added to the tea to give it a more delicious taste, but if this is still not your cup of tea, don't fret! Follow along with these tips to make your kombucha taste better than ever before!
Why Drink Kombucha?
For some, especially those from Chinese and Russian cultures, kombucha is a classical tradition. Enjoying the occasional kombucha can be a reminder of these roots.
Kombucha has had a wide array of therapeutic claims made in its name. It has been said to help with everything from stomach health to hair growth to cancer; however, none of these health claims have proven substantial. In fact, kombucha can actually have very negative side effects if brewed improperly or ingested with too much frequency.
Enjoy kombucha responsibly, and always choose a brew made by someone trusted!
How to Make Kombucha Taste Better
Kombucha can be a fun traditional treat, but it's not everyone's cup of tea. Try these delicious ideas on how to make kombucha taste better.
Juice it!
If your cup of kombucha isn't up to snuff, try jazzing it up with juice. Mix a little juice with kombucha to unlock the drink's natural sweetness and tea flavors. This can add a wonderful sweetness and fruity flavor to the drink.
Smooth it Over!
To make a smoothie, you need fruit, ice, and a little liquid, so why not try kombucha? Make your next smoothie using kombucha to help bring out more taste flavors in your tea. The possibilities are endless regarding flavor combinations, so this is a great way to cover the flavor of kombucha.
Craft a delicious smoothie using strawberries, bananas, mangos, and kombucha. Blend all the ingredients with ice and enjoy this smoothie as a great way to kick-start your day!
Hit a Hole in One!
Many tea lovers know the delicious combination known as the Arnold Palmer. It's a tea blend inspired by the famous golfer made of half tea and half lemonade, and this mash-up works beautifully with kombucha. Follow these steps to make a kombucha Arnold Palmer at home!
Grab a tall glass and fill it halfway with ice. Fill the glass half-full with kombucha and then top it with lemonade. Stir the mixture up and enjoy. This mix is great for hot summer days!
Fresh and Fruity!
Why use artificial flavorings when there are so many delicious fresh choices!? Try upgrading your next kombucha with a gift from nature, fresh fruit! Muddle fresh berries in your glass or squeeze in a little lime juice. You cannot go wrong with the flavor of deliciously fresh fruit and kombucha!
Heavenly Honey!
Kombucha does have a little natural sweetness, but it might not be enough for everyone's tastes. Make kombucha taste better by adding a little extra sweetness with some honey. Honey is a wonderful natural sweetener with a more developed flavor than white sugar, so it's a delicious choice for kombucha. Stir a little or a lot in, and enjoy the sweet reward!
Spice it up!
Take a hint from spicy chai tea and try bringing some fun flavor to your kombucha using spices. Many delicious sweet spices can make this tea taste so much better! Seasonings might be just the thing to change your mind about this unique tea's flavor.
Try mixing in sweet spices like ground fenugreek or cloves. Cinnamon, nutmeg, anise, and fennel have wonderfully complex and tasty flavors to offer kombucha. Use your nose to explore the spice drawer and make a blend just right for your kombucha preference!
FAQs
Can you buy Kombucha premade?
You can buy Kombucha premade on Amazon in the form of a delicious sparking drink with no sugar.
Is Kombucha Safe for Children?
No, generally, kombucha should not be served to children. It is not recommended for children under 4, pregnant or nursing women, or anyone with a compromised immune system. It has a very low alcohol content, which parents should consider before allowing older children to consume this beverage.
Is Kombucha regulated?
No, kombucha is not regulated for sale. It does have a very low alcohol content, but it is so low that the government does not have to control its sale to minors.
Does unopened kombucha need to be refrigerated?
Even if a kombucha bottle is unopened, it is always best to refrigerate it to maintain quality and prevent excessive fermentation.
Does kombucha have caffeine?
Yes, kombucha generally contains caffeine because it is commonly brewed from black or green tea.
Does kombucha have alcohol?
Kombucha is a fermented drink that can contain alcohol, but it typically only has trace amounts and is considered nonalcoholic.
Is kombucha gluten-free?
Yes, kombucha is generally considered gluten-free. Pure kombucha is naturally gluten-free since it is made with only sugar, tea, and a starter culture. However, some home-brewed variations may use grains that contain gluten or infuse them with flavorings that contain gluten.
Does kombucha have electrolytes?
Yes, kombucha does contain electrolytes such as potassium, magnesium, and calcium.
Best Tasting Kombucha: Top 5 Flavors to Try
Discover your new favorite beverage from our carefully curated list of the best-tasting kombucha options. Get ready to tantalize your taste buds and explore these top-rated picks below!
For a healthy and delicious alternative to sugary drinks, you should try REMEDY Kombucha Tea Organic Drink, especially for its gut-friendly benefits and sugar-free composition.
Pros
No sugar in the fermentation process, offering a healthier choice
Contains live cultures promoting gut health
Made with raw, organic, and unpasteurized ingredients
Cons
Limited flavor variety in the pack may not cater to all taste preferences
Texture may be unusual or different for some
Some may be cautious about consuming erythritol as a sweetener
Your search for a delicious, guilt-free beverage ends with REMEDY Kombucha Tea Organic Drink. Its zero-sugar content ensures that you're getting all the benefits of kombucha without the added sweetness that comes with other sparkling drinks. This kombucha is perfect for those who appreciate a more grown-up beverage, brimming with antioxidants and organic acids.
The fermentation process used by REMEDY ensures a refreshing, live cultured drink made using small batch, long-age brews. This attention to craftsmanship ensures that every sip is full of gut-loving benefits. With each serving, you'll be consuming a fizzy, tasty treat that is also USDA Organic, Keto, Vegan, and Gluten-Free.
The Fan Favorites Variety Pack is ideal for those who enjoy experiencing different flavors without committing to one. Raspberry Lemonade, Ginger Lemon, Mixed Berry, and Peach will bring you that summer feeling, regardless of the season. However, it's important to note that some may be cautious about consuming erythritol—an ingredient present as a sweetener—due to potential links to heart attack and stroke risks. Additionally, the unique texture might be initially unfamiliar but will gradually grow on you.
You'll enjoy REMEDY Kombucha's Mixed Berry flavor as a guilt-free, delicious, and refreshing beverage to support your gut health.
Pros
Bursting with berry flavor
Zero sugar and low calorie
Organic, vegan, and gluten-free
Cons
Some may not be a fan of erythritol as a sweetener
May not be suitable for those looking for a more traditional kombucha taste
Requires cautious storage: although not requiring refrigeration, keeping the product at the best temperature ensures quality
The combination of strawberry, blackberry, and blueberry creates a pleasing taste that makes this kombucha perfect for newcomers and experienced drinkers alike. With only 5 calories per serving, it's a guilt-free choice that leaves you feeling refreshed.
This kombucha is not only certified USDA Organic but also Non-GMO Project Verified, Vegan, Gluten Free, and Keto-friendly. Brewed for 30 days and unfiltered, it's a raw and authentic kombucha that delivers a hearty dose of happy, healthy cultures. Although it's sugar-free, REMEDY Kombucha uses erythritol as a sweetener, which may be a concern for some looking for completely natural options.
In conclusion, if you're in search of a delicious, gut-supporting, and guilt-free beverage, look no further than REMEDY Kombucha's Mixed Berry flavor. It's a great non-alcoholic alternative with a delightful taste that will win over kombucha newcomers and satisfy seasoned drinkers.
This Kombucha variety pack is a perfect choice if you're seeking a tasty, low-calorie, and health-benefiting beverage.
Pros
2 billion probiotics guaranteed
Zero sugar and low-calorie
Shelf-stable: no refrigeration needed
Cons
Not everyone may like all flavors
Medium caffeine content
May have potential packaging issues
Humm Probiotic Kombucha Zero Sugar Variety Pack offers an exciting range of flavors without compromising your dietary preferences. As someone keen on staying healthy, I truly appreciated the low-calorie, organic, and keto-friendly attributes of this beverage.
The 2 billion probiotics guaranteed in each can promote a balanced gut microbiome, supporting your body's fight against bloating, gas, and other digestive issues. Plus, the addition of Vitamin B12 gives you a much-needed energy boost and improves overall wellness.
It's worth noting that some may not like all flavors included in the variety pack, and the medium caffeine content might not be suitable for everyone. A few users also reported packaging issues, so keep an eye out for any damaged cans upon delivery.
All things considered, Humm Probiotic Kombucha Zero Sugar Variety Pack is a delicious and health-conscious choice for anyone searching for a guilt-free alternative to sugary beverages. Give it a try and experience the delightful taste for yourself.
Health-Ade Kombucha Tea Organic Drink is a must-buy for those seeking a delicious, gut-friendly beverage with numerous health benefits.
Pros
Improves gut health with living probiotics
Made with organic, real ingredients
Variety of flavors to choose from
Cons
Might not enjoy all flavors in the variety pack
Smaller bottles compared to other brands
Needs refrigeration before use and after opening
Health-Ade Kombucha Tea Organic Drink is a probiotic-rich beverage that does wonders for your gut health. The drink is fermented with organic black and green tea, which means it's packed with antioxidants and essential nutrients. As you sip on this kombucha, you'll relish the fruity and tangy flavors derived from cold-pressed juices.
One impressive feature of Health-Ade is the diverse range of flavors they offer. With over 15 flavors and various variety packs available, you're bound to find your new favorite kombucha tea. The living probiotics and healthy acids in the drink help improve your immunity, digestion, skin health, and energy levels.
Additional Kitchen Resources
The possibilities are endless when you let your imagination run the show in the kitchen. Grab a cup of tea and dig into these delicious kitchen ideas!