When you're trying to figure out what to make with canned pumpkin, the options are so endless that it can feel overwhelming. These eight easy recipes are the perfect place to start.
Fall is either all about pumpkin or all about apples. If pumpkin is your all-time favorite fall ingredient, then you're at the right place. From sweet cookies to savory mac and cheese, you'll be able to make all your favorite recipes with a fun pumpkin twist.
Follow these recipes for a delicious, perfect-for-fall or all-year-round treat!
What to make with canned pumpkin: 8 Recipes
Even though you can make thousands of things with canned pumpkin, these are our eight favorite pumpkin recipes. Grab a few cans of pumpkin and get cooking!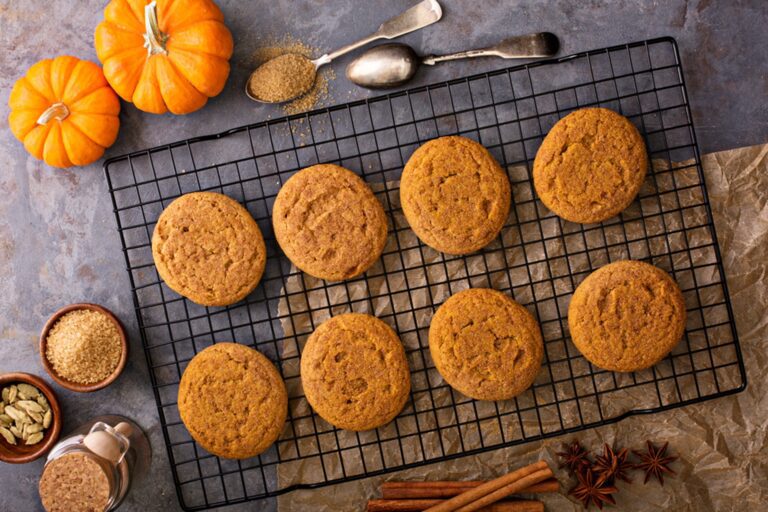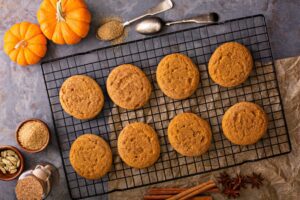 Are you health-conscious but still have a bit of a sweet tooth? This recipe for pumpkin cookies is great for those who are trying to lose weight and bake delicious treats at the same time! These pumpkin cookies are going to hit the spot and will fill you up until your next meal!
They are made with peanut butter for protein and oatmeal for extra gut-healthy fiber.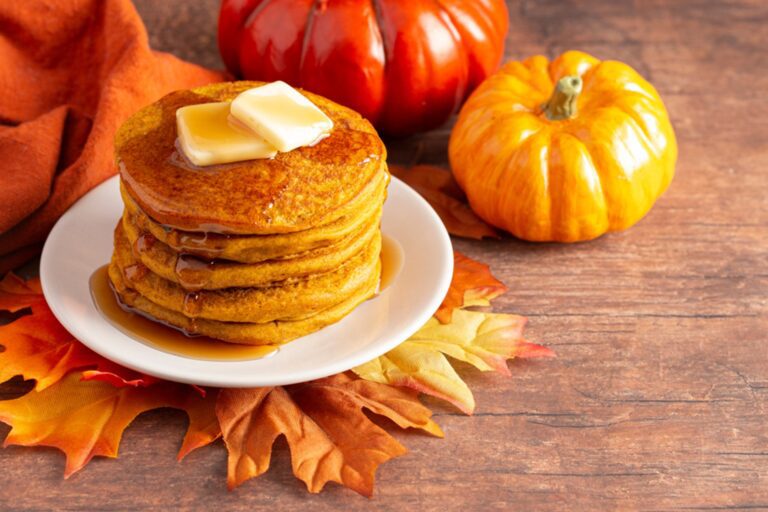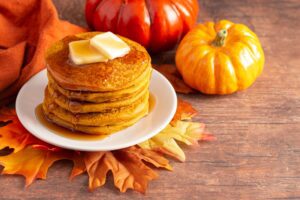 Tired of making the same old blueberry or chocolate chip pancakes? Whip up a batch of pumpkin pancakes instead.
If you have pumpkin puree sitting around, you can easily make your family fragrant pumpkin pancakes in a matter of minutes! They taste delicious with or without syrup, but I always recommend a pat of butter.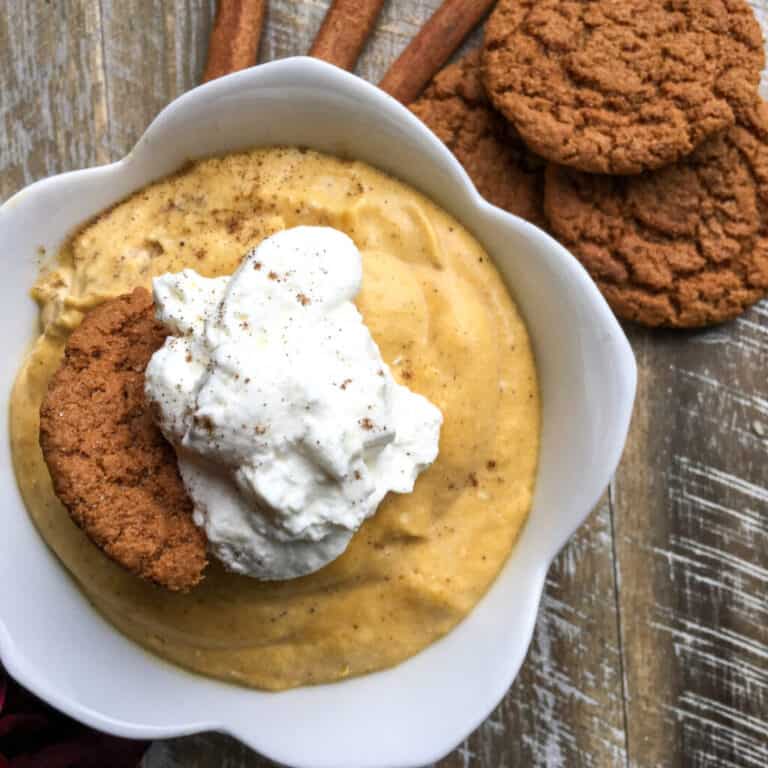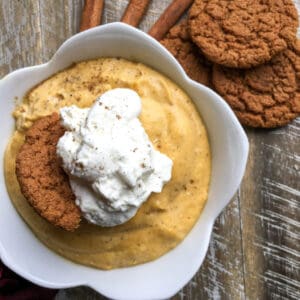 When those sweet cravings hit you, mix up some pumpkin mousse. It will satisfy your needs and dazzle your family and friends. For your next dinner, prepare this pumpkin mousse and blow everyone away with your creativity and clever thinking!
It's light and fluffy, made with vanilla pudding, canned pumpkin, and lots of spices.
This pumpkin mac and cheese recipe is a wonderful way to spice up your plain mac and cheese dinner. You've probably come across and thought of different things you can add to the basic pasta dinner – but have you ever thought of adding pumpkin to it? Now, that's a drool-worthy combination!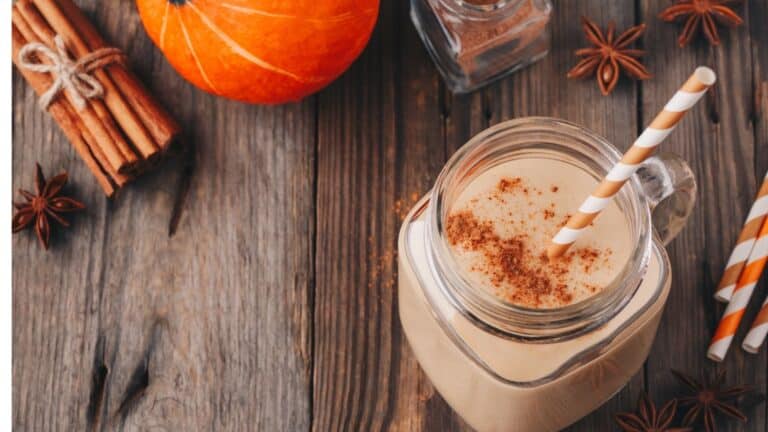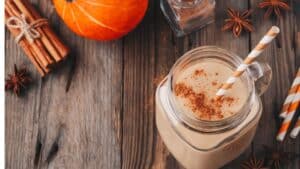 Fall time is not complete without pumpkin drinks and snacks. You've probably had a pumpkin-spiced latte before, but a pumpkin chai tea latte is a real treat. It perfectly fuses the taste of pumpkin and chai tea, making you a signature fall-time drink to enjoy all year round!
Hummus is such a great dip or dinner side idea. It comes packed with protein, fiber, and healthy fats. Adding pumpkin to it will only vamp up the taste and leave you wanting more to satiate your taste buds! Get ready to find your family's favorite snack! Just add some healthy chips or cucumber slices to the table, and you're ready to eat.
Next time you make homemade pizza, try this pumpkin marinara flatbread. This recipe will really elevate your pizza game! Pumpkin is a superfood that packs a nutritional punch, so you don't have to feel bad about any carb intake. You can even mix it up with whole wheat or make your pizza into flatbread.
This pumpkin marinara will give your taste buds a boost of flavor!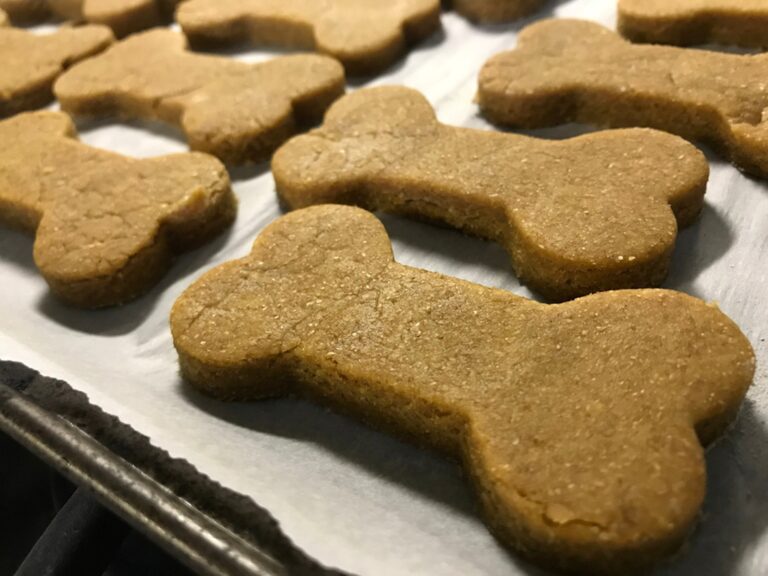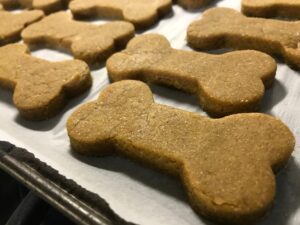 And last but not least, you can use canned pumpkin to make a treat for your doggie! Pumpkin is an excellent source of nutrition for your doggo, and they'll love the attention and treats! Plus, these pumpkin dog treats are super easy to make too.
Frequently asked questions about pumpkin recipes
Pumpkin is one of the easiest things to cook with. That being said, there are some questions surrounding how to use it. Here are some of the most-asked questions about cooking with pumpkin. Read through them and learn how to use this fall squash in a lot of different ways.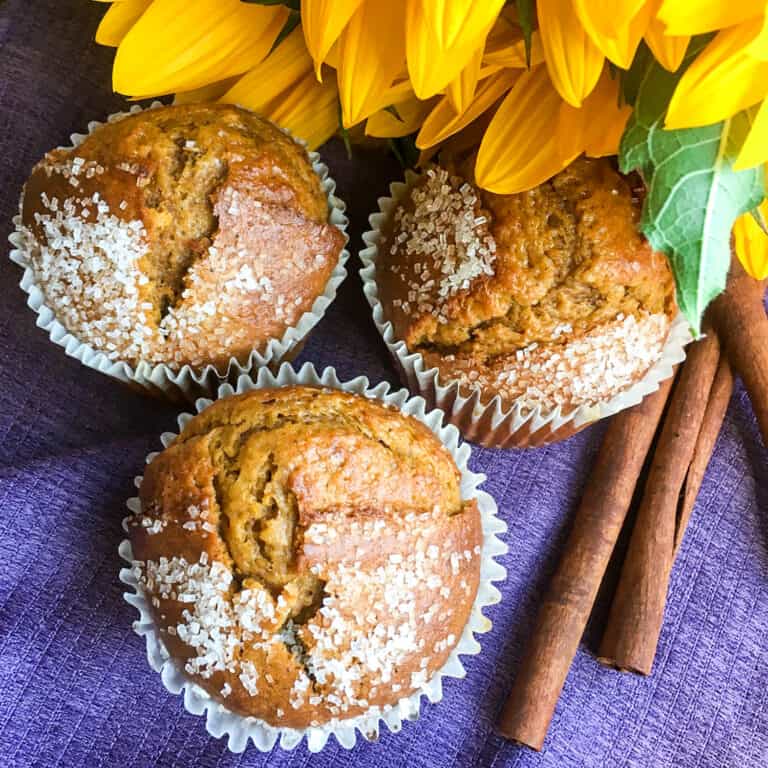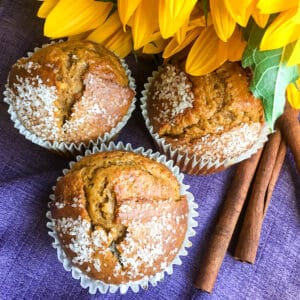 Is canned pumpkin or fresh pumpkin puree better?
Honestly, they are nutritionally the same. Even though lots of people think that fresh foods have a higher nutrient content than canned foods, it just isn't true.
In fact, when you compare fresh pumpkin to canned pumpkin, both are packed with incredible nutrients such as potassium, vitamin A, and iron.
So, canned pumpkin is more convenient than fresh pumpkin, but packs the same amount of nutrients! Other than that, it's really all about your personal preference.
Intrigued? Check out this post to learn how to make your own homemade pumpkin puree out of real pumpkin!
Is pumpkin pie filling the same thing as canned pumpkin puree?
No, they are not the same thing at all. Pumpkin pie filling is sweetened with sugar and includes different spices. Pumpkin puree is just pureed pumpkin – it doesn't include any extra spices or sweeteners in it.
How long does an opened can of pumpkin puree last?
After you open a can of pumpkin, scoop it into an airtight container and refrigerate it. The pumpkin puree will stay fresh in the refrigerator for up to three days.
How can I make canned pumpkin taste better?
The best way to make canned pumpkin taste better is to use it in one of these eight amazing canned pumpkin recipes. Mix up a batch of pumpkin pancakes, make some pumpkin cookies, or use pumpkin puree in some mac and cheese.
Canned pumpkin by itself isn't very delicious, but it sure tastes amazing with the right combination of ingredients.
What to make with canned pumpkin: Final thoughts
If cooking with fresh pumpkin intimidates you (thanks to all the cleaning and pureeing involved), then consider using canned pumpkin instead.
Hopefully, this article has inspired you to start incorporating canned pumpkin into your baking escapades. We only covered eight things you can do with canned pumpkin, but there are many more ideas! Be as creative as you want, and have fun!
You Might Also Like: