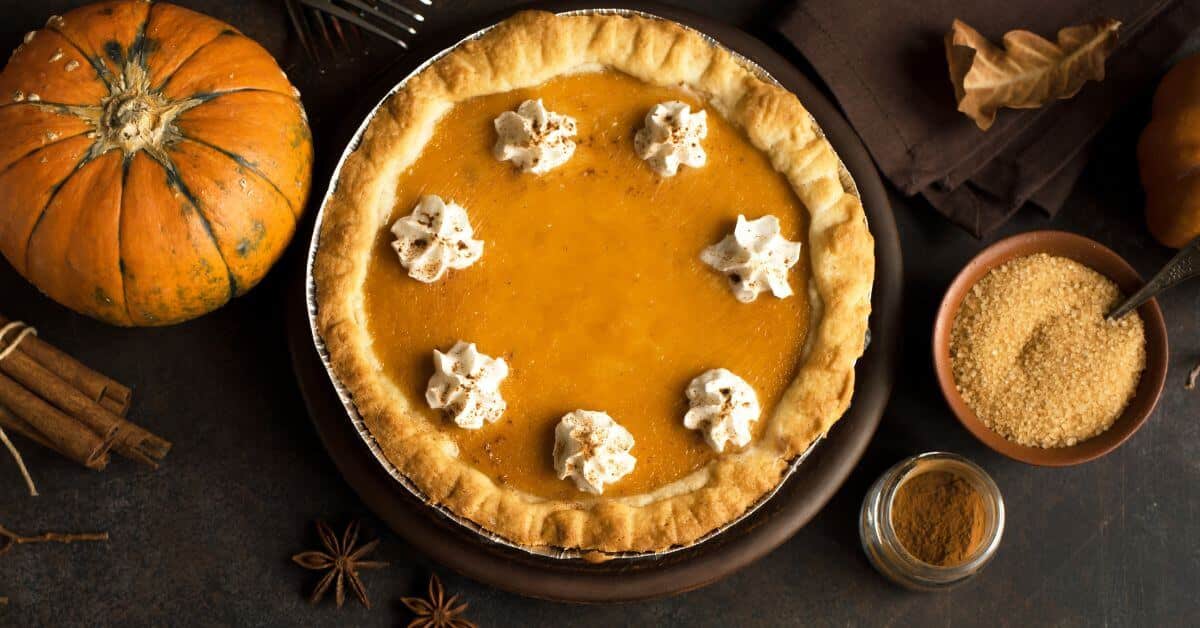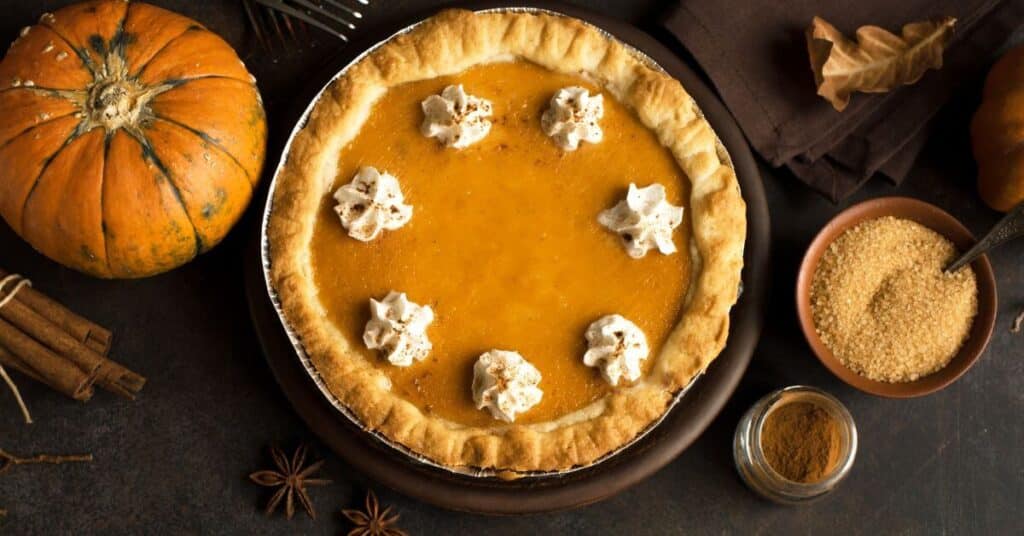 A pumpkin pie is simple, delicious, and comforting and is the perfect dessert for holidays and dinners. It has a flaky yet tender texture and a rich and creamy filling. The true flavors of a perfect pumpkin pie come from real pumpkin puree. So if you are wondering about how to make a pumpkin pie with real pumpkin…keep reading to find out.
What is a pumpkin pie?
A pumpkin pie is a dessert rich with pumpkin flavor. The pie consists of two main elements, i.e., the crust and the filling. The pie crust is made with simple ingredients like all-purpose flour, butter, and water. The filling, however, holds flavor mainly from pumpkin puree, eggs, spices, heavy cream, and milk. The filling is poured into a partially baked crust and is then baked until it sets completely. The pie, once it is cool enough, is often served with whipped cream or ice cream.
Can you make pumpkin pie with real pumpkins?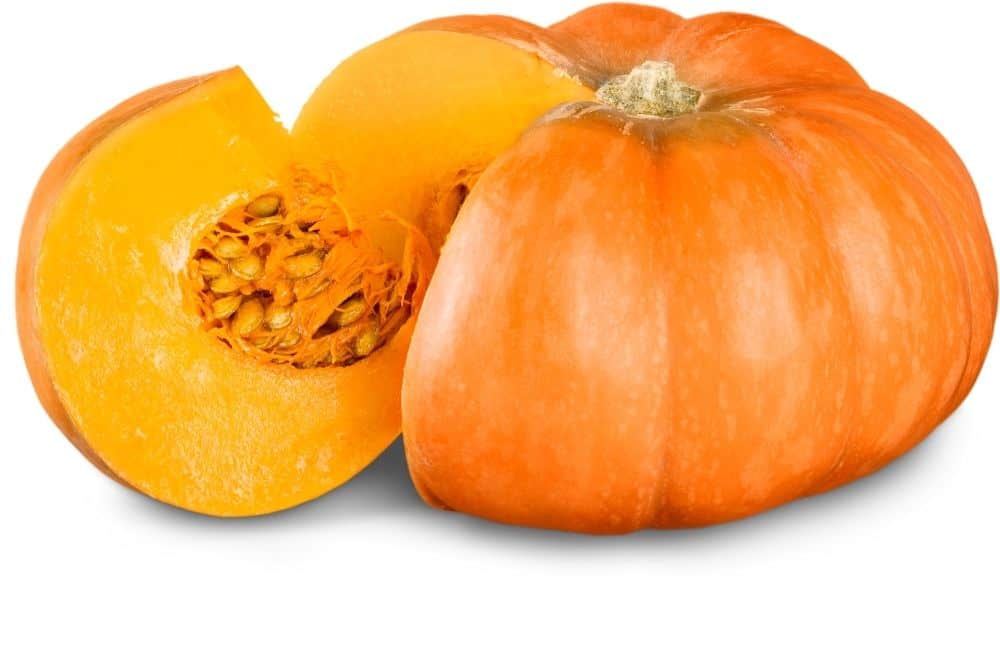 Absolutely!  Most people choose canned pumpkin puree as it is quick and convenient. Although it may contain preservatives, there is some real pumpkin in it! However, you can work harder and make fresh homemade pumpkin puree using fresh pumpkins. This way, you will get quality ingredients and more flavor!
How to make real pumpkin puree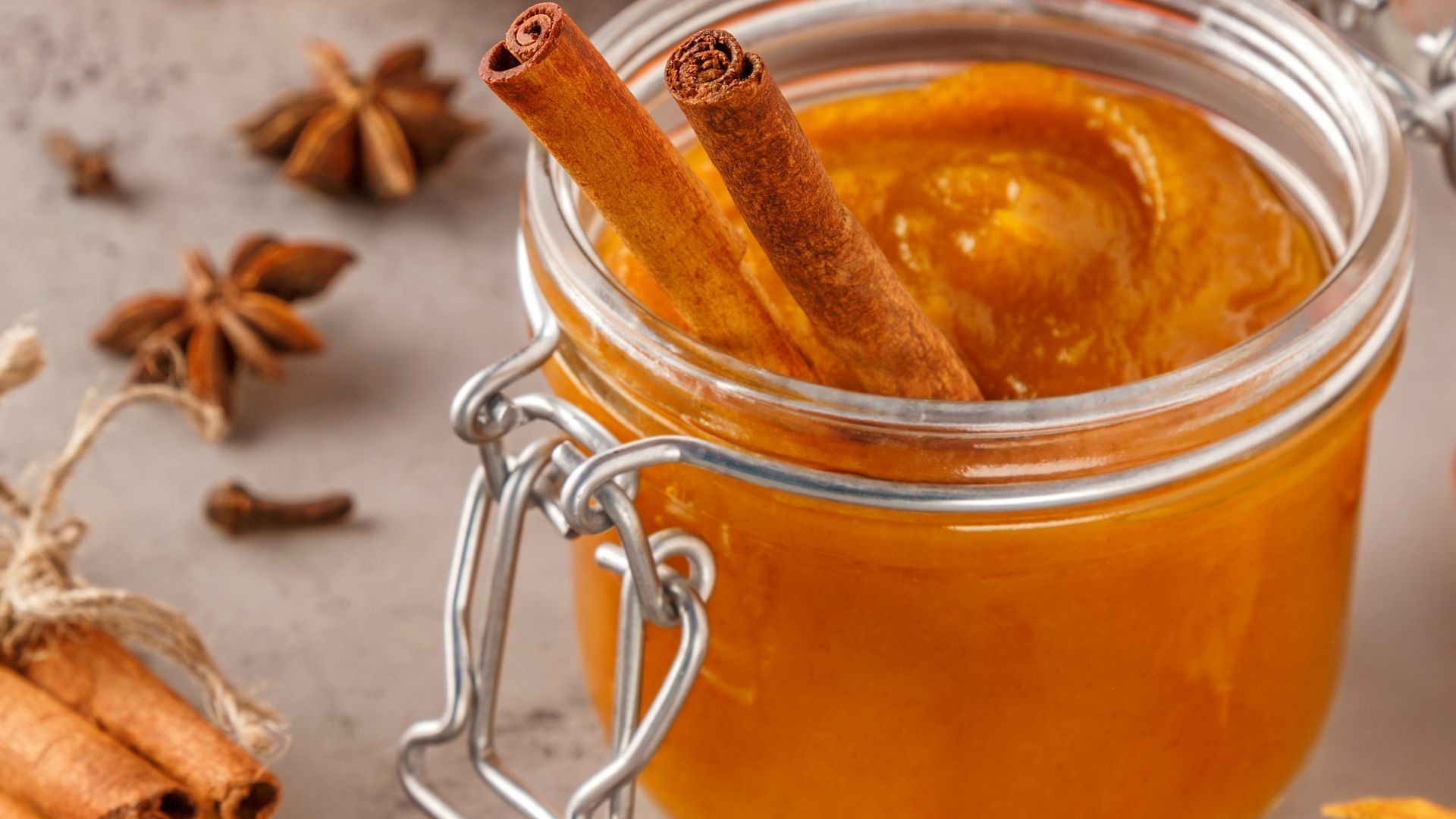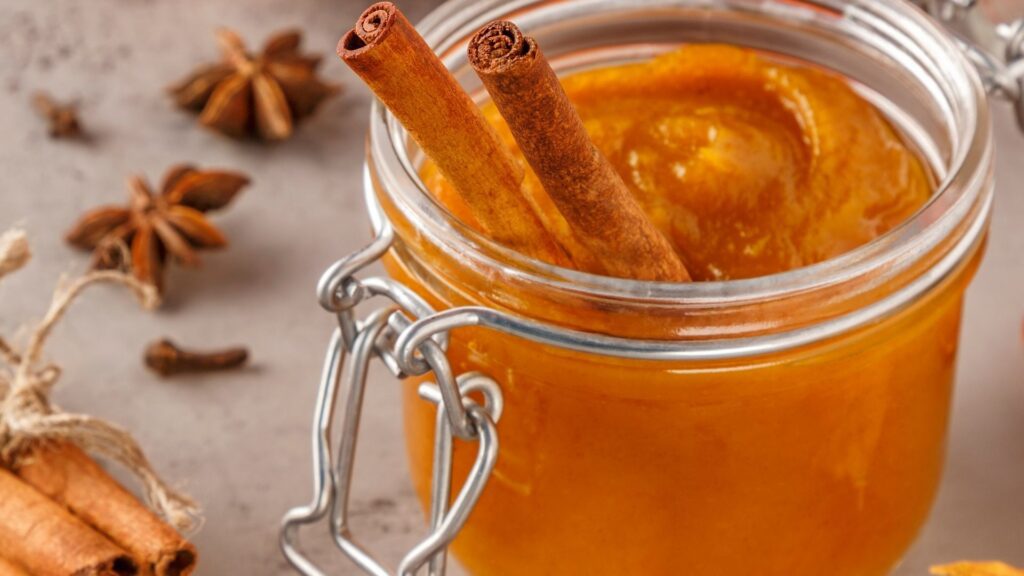 Making real pumpkin puree is super easy! All you need is a real pumpkin. When choosing a pumpkin, make sure you choose a fresh one free from blotches, brown spots, or cracks. It should have smooth orange skin. Here is how you can make pumpkin puree:
Start by slicing the pumpkin. You want to cut it in half first and remove the seeds.
Place the pumpkin cut-side-down on a parchment-lined baking tray and bake at 350 degrees F for 40 to 45 minutes.
Take it out of the oven, allow it to cool a bit, and scoop out the flesh. Puree using a hand blender.
Note: You can also remove the skin and cut the pumpkin into cubes. Bake it by placing it on a parchment-lined baking tray for 30 minutes or until the pumpkin cubes are soft. Blend the cubes in a blender.
How to store pumpkin pie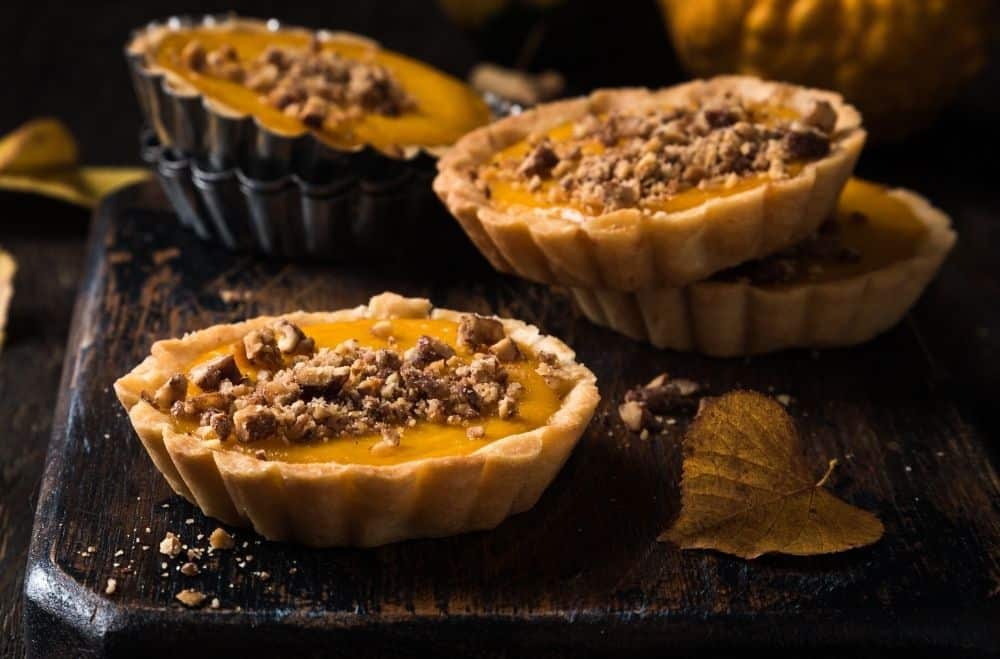 Once the pumpkin pie cools down completely, you can place it in an airtight container and refrigerate it for up to 5 days. You can freeze pumpkin pie as well. Wrap the pie in heavy-duty plastic wrap or aluminum foil and freeze. It will stay good for up to a month. You can thaw it in the refrigerator overnight and enjoy it!
You can refrigerate the pie filling for up to a day as well. This way, you can prepare the filling of the pie in advance and assemble the pie later.
How to make pumpkin pie with real pumpkin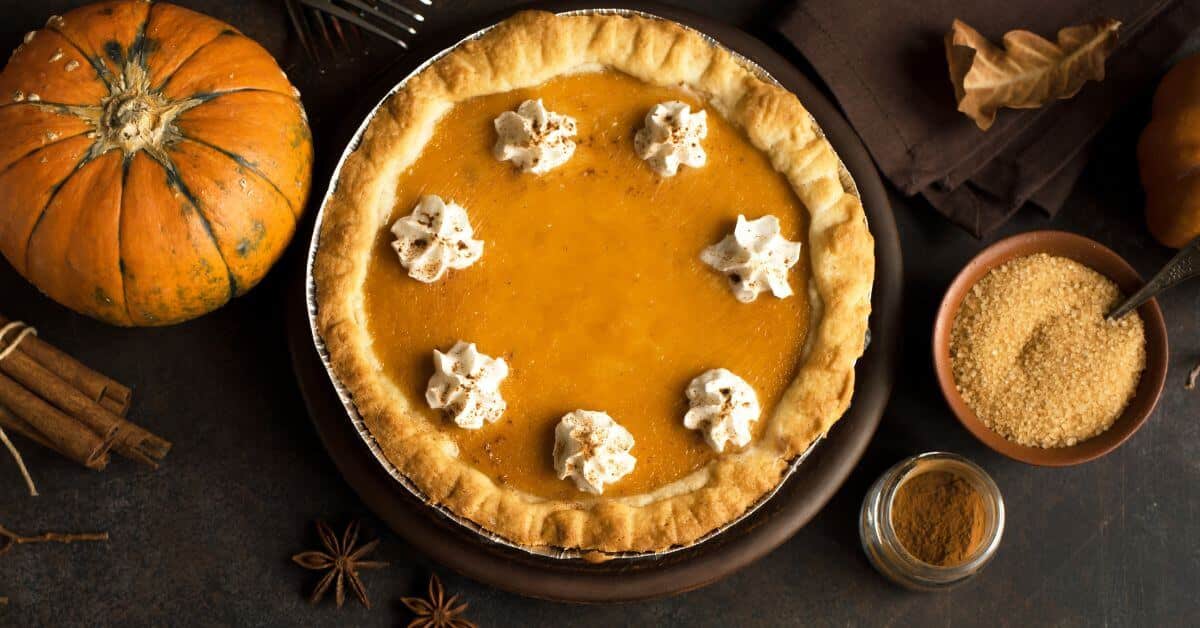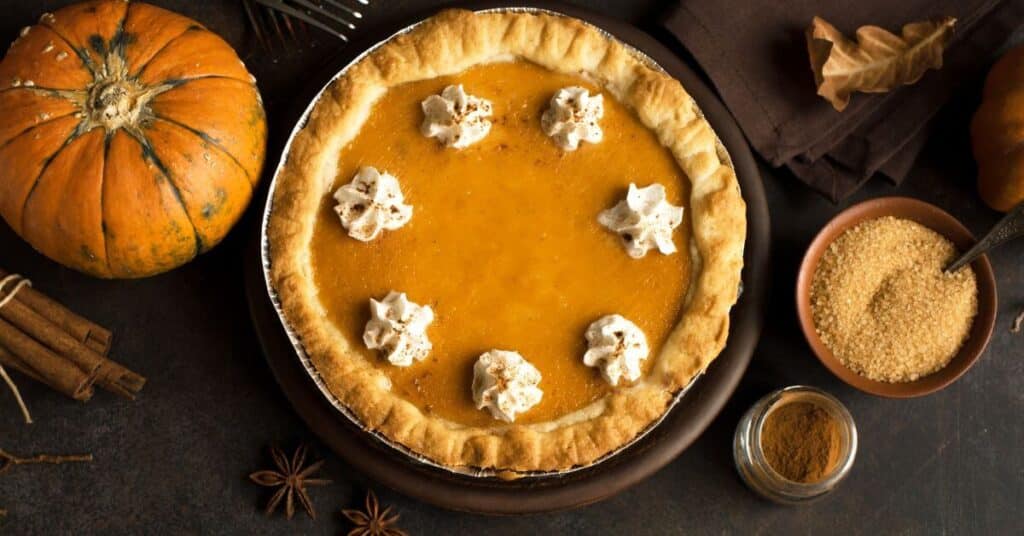 Preparation time: 20 minutes
Cooking time: 50 minutes
Total time: 1 hour 10 minutes
Ingredients
For the Pie Dough
1 ¼ cup all-purpose flour
1/3 cup vegetable shortening
3 tbsp unsalted butter, diced
¼ cup cold water
½ tsp salt
For the pumpkin pie filling:
1 cup fresh pumpkin puree
2 large eggs
2/3 cups light brown sugar
½ tbsp. cornstarch
½ cup heavy cream
2 tbsp milk
¾ teaspoons ground cinnamon
A pinch of ground nutmeg
¼ teaspoon salt
Instructions
For the Pie Dough
In a large mixing bowl, add all-purpose flour and salt. Mix well.
Add diced butter and shortening. Using a fork, mash the butter so that everything is well combined, and you get a crumbly mixture.
Add chilled water and one tablespoon until you get large lumps of the dough. You can add a little more water if you like.
Transfer the dough to a workstation and start putting the lumps together until you get a dough. Make sure you flour the surface and your hands.
Form flat disks of the dough using your hands and wrap them in plastic wrap. Place the dough in the refrigerator for at least 2 hours.
Roll out the chilled pie crust dough in a circle with a rolling pin and place it on the deep pie dish. Make sure you press the sides to cover the dough across the pan's edges.
Line the pie crust with parchment paper and add dried beans on top.
Place it in a preheated oven at 375 degrees F for 10 minutes.
Take it out of the oven and set it aside.
For the pumpkin pie fillingrong>
Add real pumpkin puree, eggs, and light brown sugar to a mixing bowl. Whisk the ingredients until everything is well incorporated.
Add corn starch, cinnamon, nutmeg, heavy cream, milk, and salt. Mix well until you get a unified mixture.
Pour this pumpkin mixture over the prebaked pie crust. Make sure to remove beans and parchment paper.
Place the pie back in the preheated oven at 375 degrees F and bake for 40 minutes or until the filling sets completely.
Once done, take it off the oven and place it over a rack so that it cools down completely, i.e., for at least 3 hours.
Garnish with whipped cream and serve.
You Might Also Like:
The Best Premade Mini Pie Crust and Yummy Pie Fillings