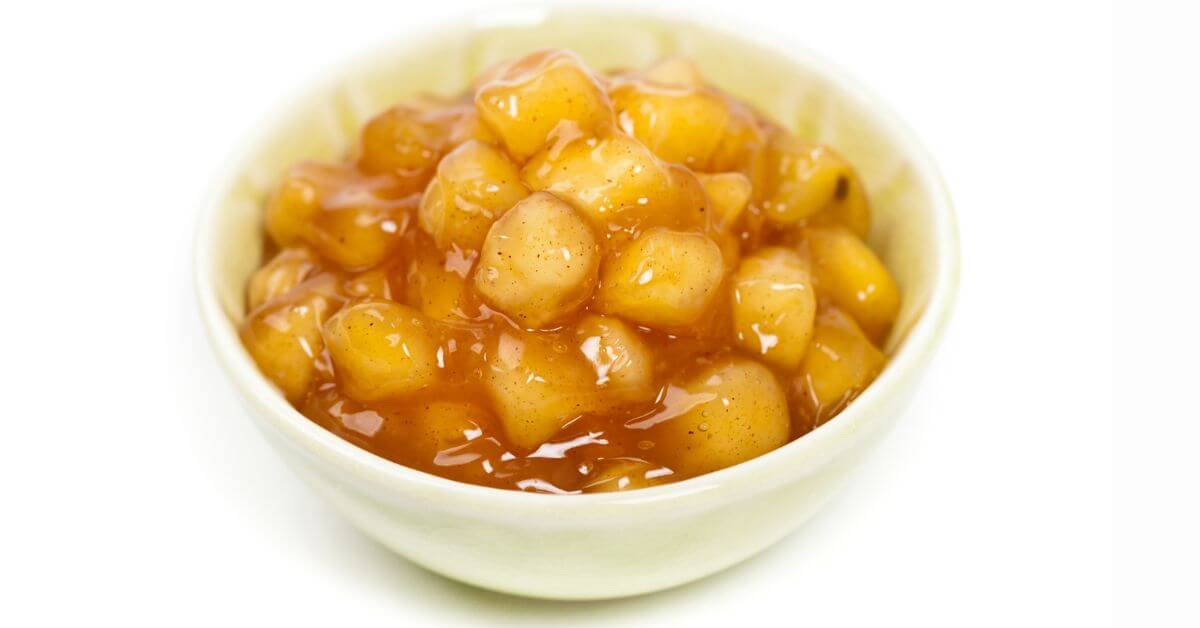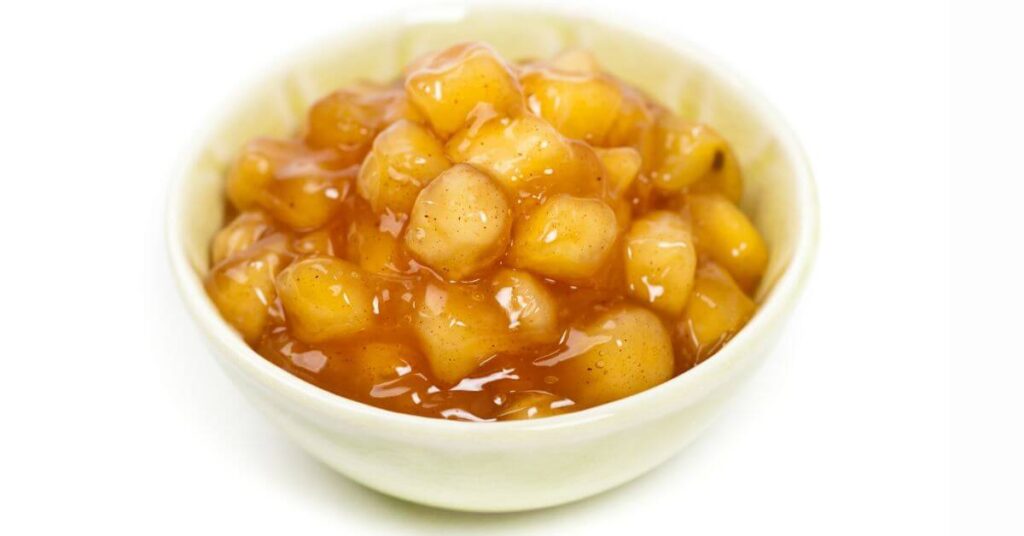 If you're stuck with a bunch of leftover apple pie filling, don't worry — your delicious dilemma has an answer! We all look forward to the cozy flavors that come with autumnal pies, but once we break open the can, how do you use up the rest?
From crumbly apple crisp and sticky-sweet cinnamon rolls to luscious smoothies and spicy casseroles, there are plenty of creative and delicious ways to transform that extra apple goodness into something new and amazing.
P.S. To make your apple pie filling taste better, check out my blog post, How to Make Canned Apple Pie Filling Taste Better!
So forget about baking another pie! Here are some of my favorite ways to help you make the most of leftover canned or homemade apple pie filling.
This sweet and crumbly apple crisp is a great option for extra pie filling. With only six ingredients and a 35-minute baking time, it's a delicious fall dessert that you can enjoy in no time! And if you're feeling adventurous, top your warm crisp with a scoop of vanilla ice cream. The crunchy crumb topping is sure to make your mouth water.
Grab your muffin tins; it's time to make some apple pie muffins! All you have to do to make this easy dessert is mix your dry ingredients with spices like cinnamon and nutmeg. Then, mix in your apple pie filling and one egg white.
Once mixed, scoop the batter into your muffin tins, bake, and viola! A batch of super moist and delicious apple pie muffins ready to be enjoyed.
These apple pie energy bites are the best way to satisfy your sweet tooth without sacrificing your healthy lifestyle! They are sweet, savory, and packed with protein.
Mix your pie filling in a food processor with almonds, pecans, dates, cinnamon, and sea salt until doughy. Then scoop and form the dough into balls. Enjoy them right away, or store them in the refrigerator for later!
Overnight oats are on trend right now, and it's no wonder why! They make for a great nutritional breakfast or snack and taste delish!
You can create a tasty breakfast rich in fiber, protein, and vitamins with simple ingredients like rolled oats, milk, nuts, seeds, and pie filling. Plus, it's great for meal prep!
On a low-carb diet? Then these apple fritter cookies will make for the perfect dessert. No cookie cutter is needed here! Each cookie is packed with juicy apple chunks, cinnamon sugar, and a deliciously simple vanilla glaze.
The best part? Each cookie only has two net carbs and 100 calories. Soft, chewy, and simply heavenly — you won't want to miss out on this fall treat.
Have the breakfast of champions with this apple pie French toast casserole! Simply mix up the batter and spread your filling on the bottom of a baking dish. Then, pour the batter over the top and add a pinch of cinnamon before baking until golden brown.
Serve with a side of maple syrup or your favorite toppings for a delicious morning meal that'll have you going back for seconds!
You haven't had a smoothie like this decadent apple pie smoothie! It's a nutritious and delicious way to enjoy a classic treat without added sugar or unhealthy ingredients.
This smoothie is so easy to make — just prep and blend! In only 5 minutes, you'll be sipping on creamy apple pie perfection that'll keep you full and energized for hours.
Mix your apple pie filling into your pancake batter to take this breakfast classic to a new level. To add even more great flavor, add some caramel sauce to the batter or serve them hot with maple syrup poached apples, crème fraiche, or a drizzle of maple syrup for an extra special treat! These apple pancakes are sure to impress the family, so give them a try!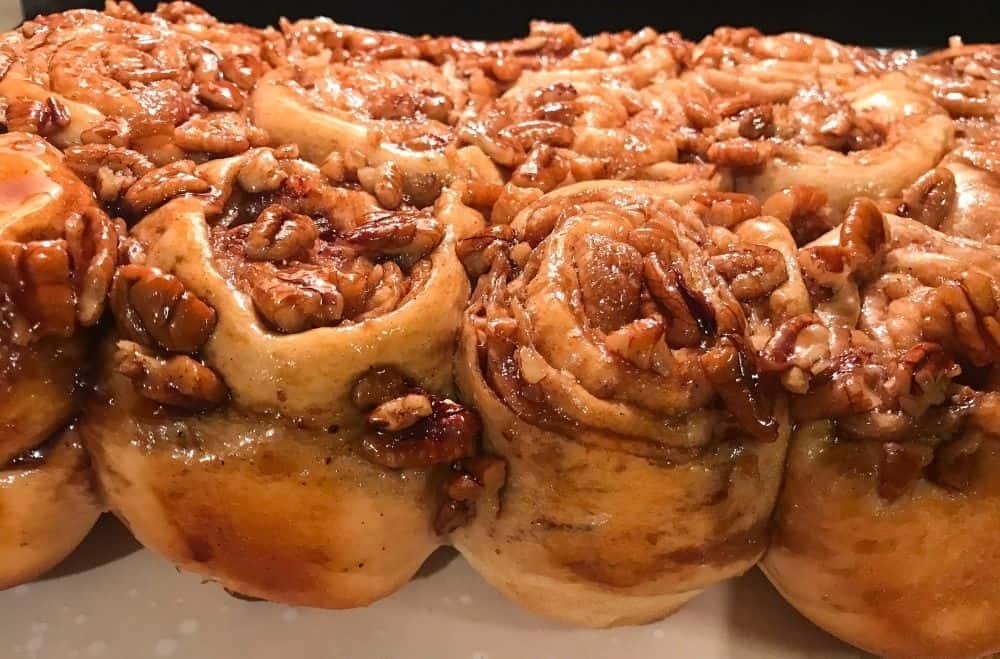 These apple pie cinnamon rolls bring a delicious twist to your breakfast, brunch, or dessert table. And there's no need to wait overnight for the dough to rise, as these rolls come together quickly and easily.
Just mix together the dough, roll it out, and fill it with your leftover apple pie filling. Once baked, top them off with a rich cream cheese frosting for the ultimate sweet treat.
This caramelized apple tarte tatin recipe is sure to be a crowd-pleaser! The beauty of this classic French recipe is that it's easy to make and hard to mess up.
Since you have your leftover pie filling, you can skip caramelizing the apples and top the filling with store-bought puff pastry before baking it in the oven until golden brown. It's a delicious dessert that'll have everyone begging for more!
FAQs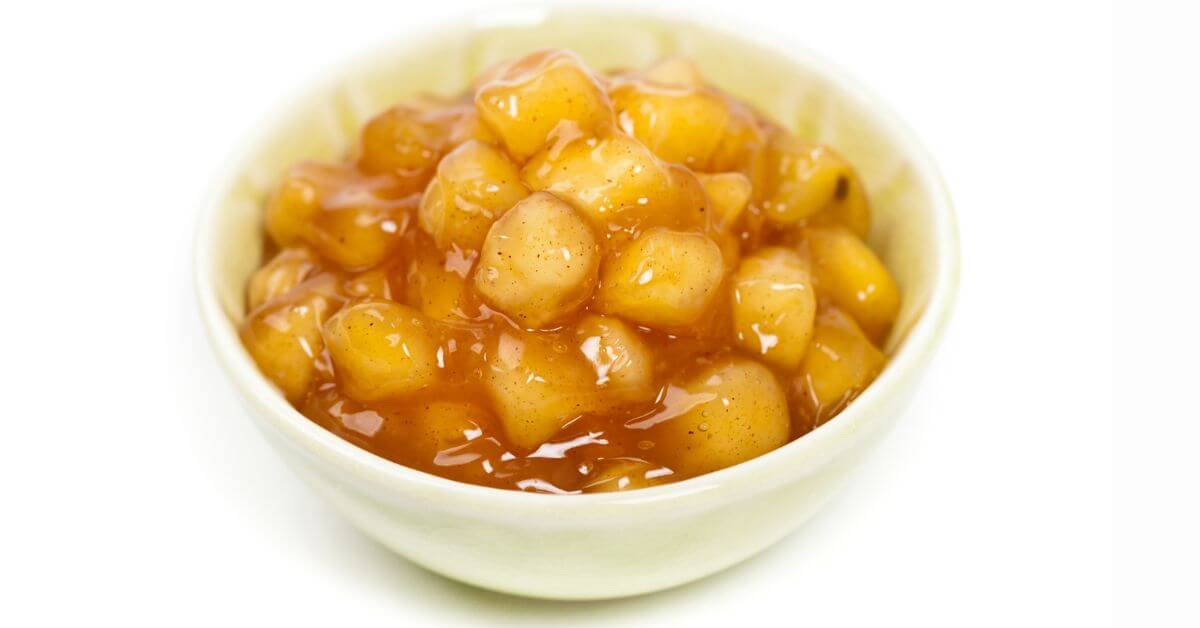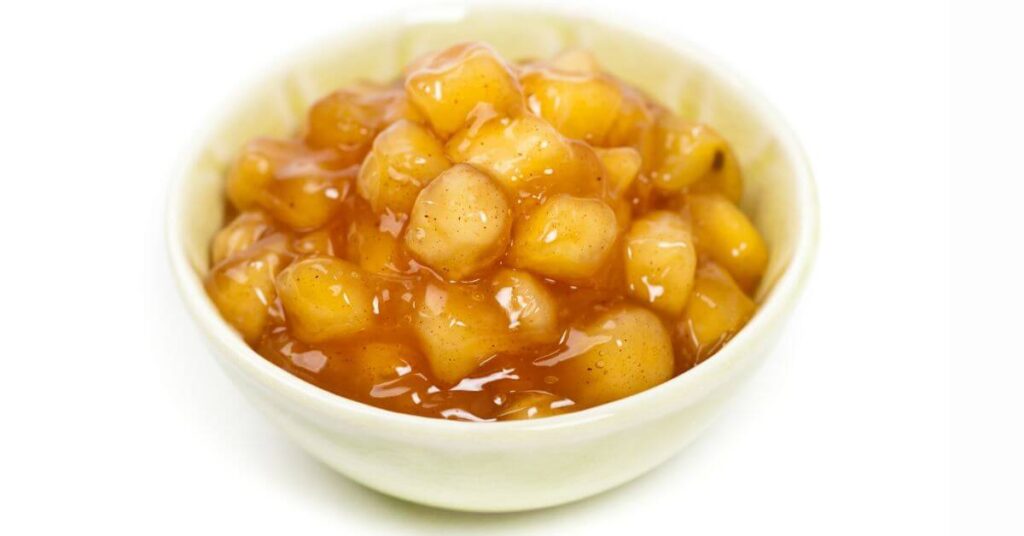 How long does apple pie filling last in the fridge?
Your leftover apple pie filling can be stored in an airtight container in the refrigerator for 3-4 days. Then, when ready to use, allow the filling to thaw to room temp before using.
Should you drain apple pie filling?
It depends on what you are using the apple pie filling for. For instance, if you're making an apple pie, it's best to drain your filling so the pie crust won't get soggy. However, if you're using it for overnight oats, it's best to keep the liquid as it adds great flavor and texture.
Can you eat canned apple pie filling?
Absolutely! Canned apple pie filling is precooked, so eating it is completely safe. This makes the filling useful for making both baked and no-bake recipes. Keep in mind, though, that it may taste better heated up for certain dishes.
Apple Pie Season Just Got Tastier!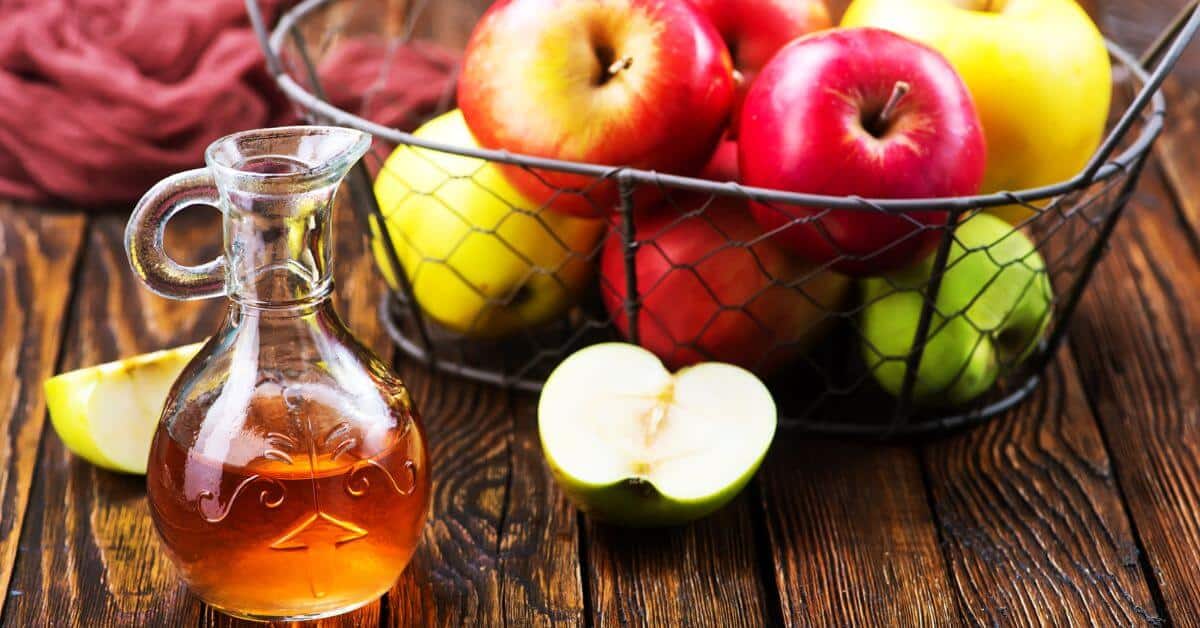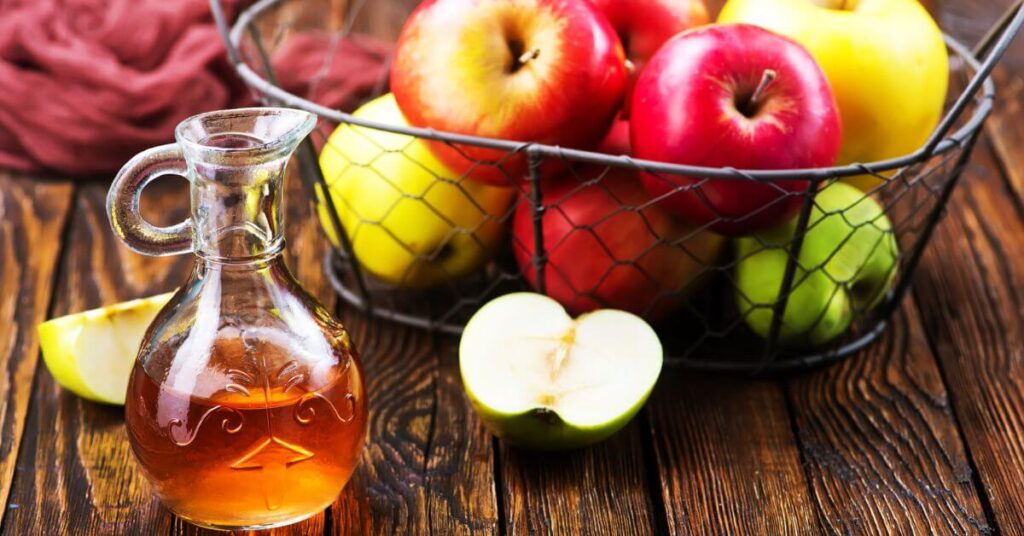 Is there anything more satisfying than repurposing food and turning it into a delicious masterpiece? It's hard to say.
With this list of yummy recipes, you have no excuse but to make an amazing sweet treat that you and the entire family can enjoy. Get ready to put your leftover apple pie filling to good use! And remember, when it comes to repurposing food, there are no rules. So get creative and have fun!
If you have any other ideas for what to do with your leftover apple pie filling or any questions about the recipes, please feel free to leave a comment below. I'd love to hear from you and see what unique creations you come up with!
As always, thanks for reading, and happy cooking!
P.S. If you enjoyed these great apple pie filling tips, you'll love my recipe: How to Make Apple Butter on the Stove!
You Might Also Like: