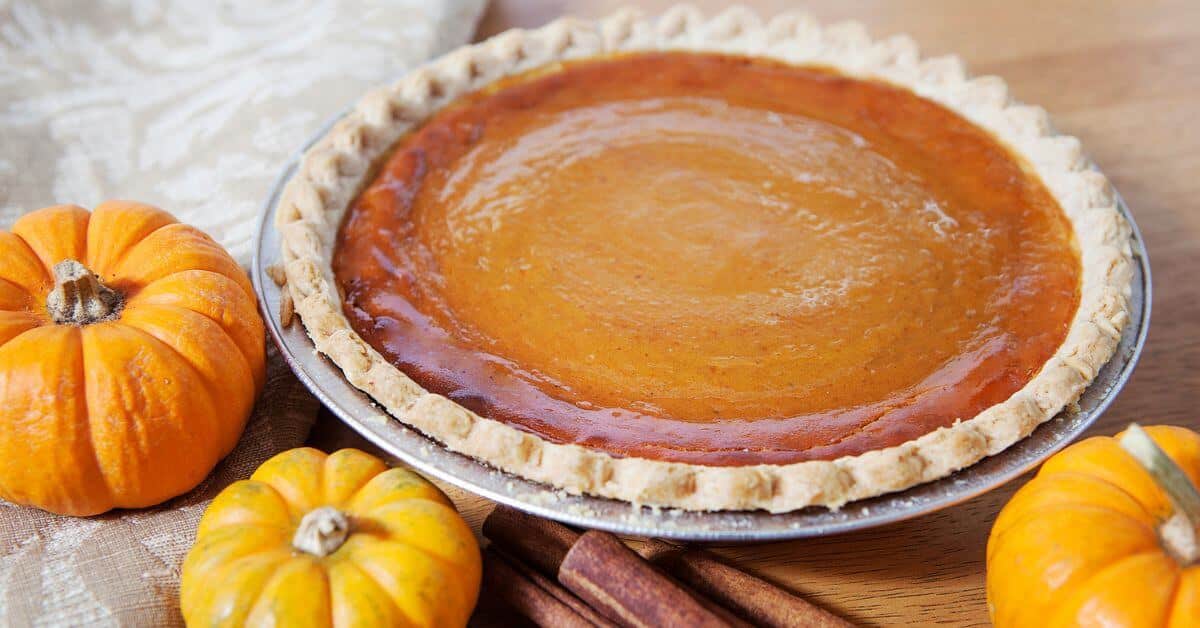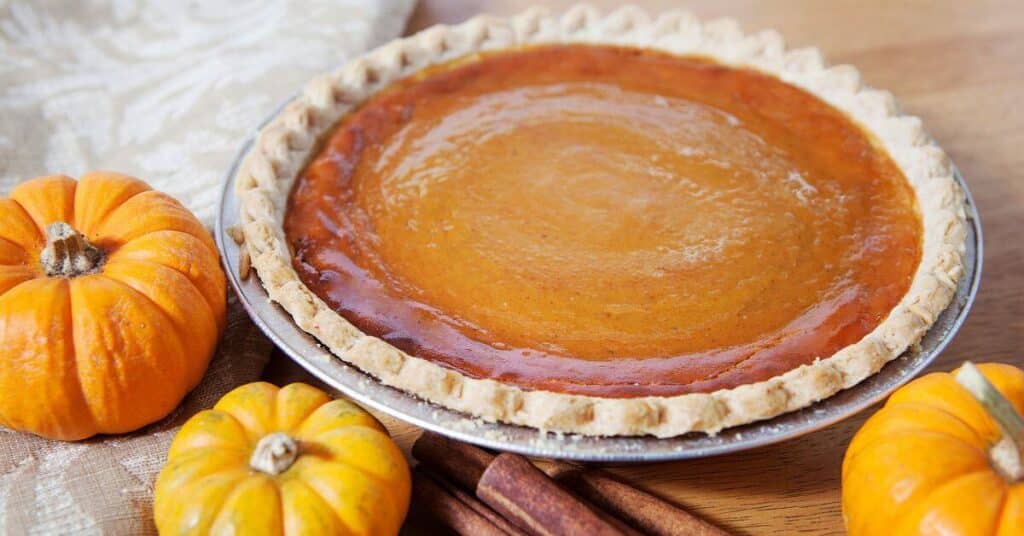 There is nothing better than the feeling of serving up a homemade pie to friends and family and receiving their adoration and praise, but is there any way to fool them with a store-bought crust? Yes! Use these helpful ideas to trick people into thinking you made the pie crust from scratch!
What is Store Bought Pie Crust?
Pie crust can be tricky and time-consuming to make at home. It requires everything to be at the right temperature, but luckily there is an easy alternative. Store-bought pie crust is a convenience item that takes all the work out of pie crust.
Store-bought pie crust is made much like homemade. It uses butter and sometimes shortening, flour, and water to create a nice pliable pie dough. The store-bought variety comes in a box with two rounds for making a pie with a top crust.
How to Cook Store-Bought Pie Crust
Some pie varieties are best when the crust and fillings are baked separately. When using this technique for pie, it is called blind baking. Here are some tips on how to blind bake a store-bought pie crust:
Arrange a pie pan, a large piece of parchment paper or foil, and some dry beans near your pie working area.
Preheat the oven to 350°F.
Dust the pie-working area with flour and flour and unroll the crust.
Carefully arrange the crust inside the pie pan. Seal any holes you see and make a nice crimped edge around the top.
Place the parchment paper or foil inside the pie crust and fill it with the dry beans.
Bake for about 45 minutes if you plan to return the filled pie to the oven for further baking. If you are going to fill the pie with a cold filling, blind-bake the crust for 1 hour.
How to Make Store-Bought Pie Crust Taste Homemade
Store-bought pie crust can take a lot of the stress out of balking for friends and family. Impress them with how professional your pie looks and tastes with these helpful tricks!
Egg-cellent Eggs!
If you've ever seen a pie that looked too glossy to be real, it was likely covered with egg wash. Egg wash is a mixture of eggs and water or eggs and milk. Egg wash on pie crust can make it super shiny.
Mix one egg with a teaspoon of water, then brush it all over the pie crust before baking. This will help add not just shine but a nice crispy texture to the exterior of your pie. Your finished egg-washed pie will look like it came out of a magazine.
Milk It!
Dairy is a wonderful way to dupe people into thinking you made the crust yourself. Using dairy on the exterior of the pie adds flavor and crunch. It's a super easy and commonly on-hand way to level up your store-bought crust.
Before baking your pie, brush it with heavy cream or whole milk. This will add shine to the store-bought crust. The dairy also brings a mild sweetness to the outside of the pie when baked.
Sweeten the Deal!
Sugar is an amazingly simple way to make store-bought pie crust feel more homemade. Sugar will add sweetness and texture to the store-bought pie crust.
Before baking, sprinkle some coarse sugar on the top of the pie. The heat of the oven will cause the sugar to caramelize and become even tastier! Alternatively, sprinkle the sugar on after baking and Brulee the pie with a torch; you will feel like a mad flavor scientist!
Decoration Seals the Deal!
Often what sets homemade pies apart from store-bought is the decoration. Make your pie as beautiful as possible with the help of little tricks. Don't worry; no one will be able to tell your secret tricks!
Try using silicone molds to make shapes like leaves or even braids out of pie crust. It is a simple trick that can make a pie look unforgettable! Make the leaves stay on the crust by gluing them with egg wash or milk wash.
Assemble the lattice crust off the pie. Make it perfect on top of a silicone mat and when it is done, pick up the whole mat and flip the crust onto the top. This helps ensure there is less mess from the filling on the lattice, allowing you to perfect the weave before placing.
FAQ
Is Store-Bought Pie Crust Nut-Free?
Common major brands of store-bought pie crust, like Pillsbury, are nut-free. They do contain gluten and eggs, so they are not safe for everyone, but nuts should not be an issue.
Additional Kitchen Resources
Keep baking up the fun with these delicious kitchen resources: