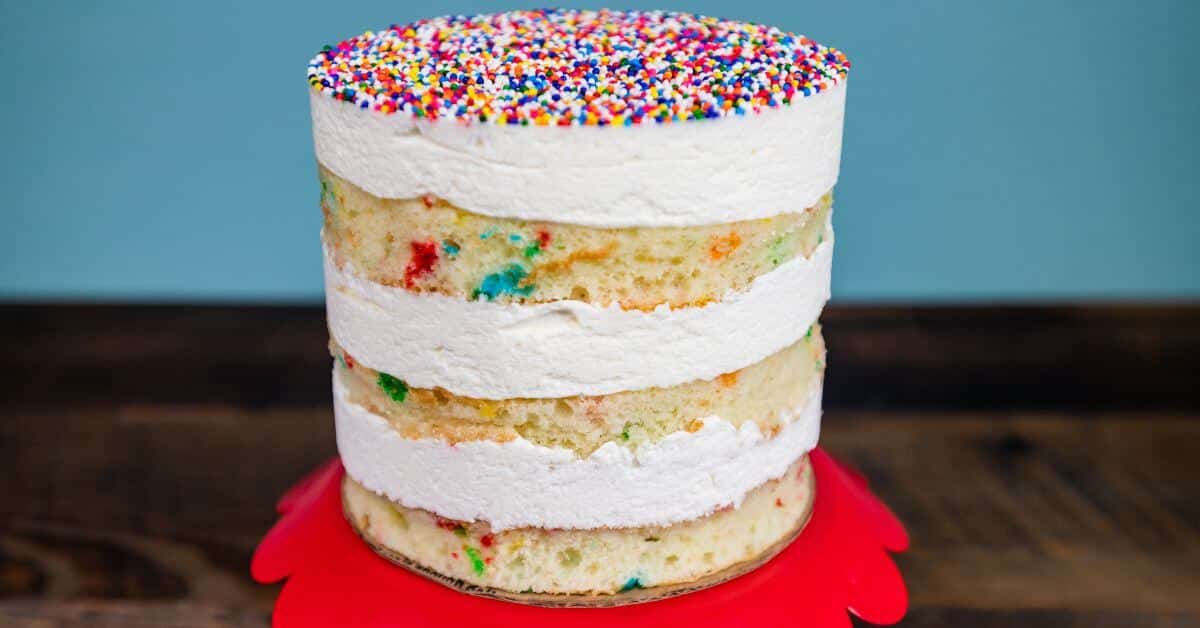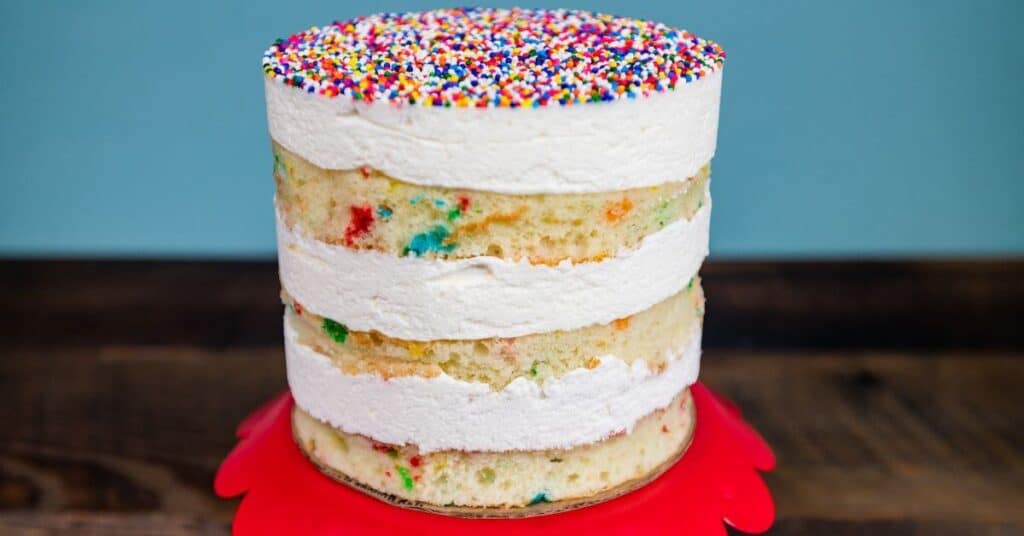 There is no cake as whimsical as funfetti; it has "fun" right in the name! It is a favorite of kids of all ages, but the truth is it could taste even better! Keep reading to learn how to make funfetti cake mix taste better.
Funfetti cake is great for any celebration. It is colorful, and thanks to the cake mix, it can be made simply and in practically no time! There is nothing like the feeling of celebrating with friends and family, so give them the funfetti cake they deserve by making your cake mix taste even better!
This guide is full of ideas to spruce up a funfetti cake mix and turn it into a show-stopping cake! If you love funfetti, these fun ideas are for you!
What is Funfetti Cake Mix?
Funfetti cake mix is a pantry mix that makes crafting gorgeous cakes simple! It is a combination of all the dry ingredients, including sprinkles, that you will need to make a funfetti cake. All you will need to add is the wet ingredients. This great mix makes baking the most fun cakes a breeze!
How to Bake Funfetti Cake Mix?
The beauty of using a funfetti cake mix is that all the dry ingredients are right there for you, along with easy-to-follow directions. Bake your cakes per the box directions, but use these simple tips to help ensure that your cake bakes beautifully.
Use the box's ratios for wet ingredients.
Be sure to prepare your cake pans early. A trick is to grease and flour, then line with parchment, and grease and flour again.
Try to stir or move your handheld mixer in a figure-eight motion. This aerates the batter more effectively.
Only fill cake pans halfway to account for their rise.
Use the toothpick test to check your cakes for doneness.
How to Make Funfetti Cake Mix Taste Better
Funfetti cake is such a treat, but it has the potential to be so much more. These tips help make funfetti a little more refined and help funfetti cake taste better!
Get Fruity
Fruit makes life sweeter! Fruit and funfetti are a perfect match! Try stirring dried fruits, like raisins or bananas, into your batter, or mix some fresh berries into your frosting. Even a simple topper for the funfetti cake made of fresh fruits can be eye-catching and tasty! Trust your tastes and use whatever flavors of fruit you love!
Fun Frosting
The basic funfetti cake mix has a light vanilla flavor, so it goes well with lots of different flavors of frosting. There are tons of flavors of shelf-stable cans of frosting available, but making your own can be fun, too. Make this basic buttercream; then, you can add all kinds of funky flavors to it:
Cream about 8oz butter with 2 cups powdered sugar.
Add a splash of milk or heavy cream to thin out as needed.
With this basic formula, you can stir in flavor extracts, chocolate chips, spices, or more to add excitement to your buttercream. Frost the funfetti cakes with your finished product.
Layer the Flavors
One surefire way to make your funfetti cake truly special is to turn it into a layered cake. Use multiple cake pans of the same size so you can stack your cakes easily, and trim off any rounded tops, so they sit flat. Then you're ready to build!
Lay one cake down, then top it with whatever your heart desires. You can use whipped cream, frosting, fruit, jam, hazelnut spread, or even nuts. Go flavor-crazy, then top that off with another cake. Keep it going until you have a gorgeously delicious tower of funfetti goodness!
Sneak in a Suprise
This idea takes the layered cake to another level. For this, you would need to make enough cake to have at least four layers of funfetti. Stack and fill the first three layers, then crave out the middle. Fill the hidden hole with candies and extra sprinkles, then top it with the last funfetti cake. Once this cake is finished and frosted, nobody will know there is a secret inside. Get ready for the fun reveal!
Soak it
A great way to make funfetti a little more grown-up is to use soaking syrup on the layers of cake. Make a vanilla simple syrup and brush it over each layer of cake before decorating. This will make your cake even more moist and tasty!
Get Naked
One fun way to present a cake is the frosting trend known as "naked cakes." This involves barely crumb coating the cake with frosting so that you can still see the beautiful layers of flavor. This technique is especially nice with a funfetti cake mix because it will show all the lovely sprinkles. Leave the side bare, but top the funfetti cake with candied fruits or an extra sparkle!
What can I do with cake scraps?
Nobody likes waste in the kitchen, especially when it's wasted cake! Stir together any cake scraps and frosting, then form into balls and coat in chocolate for easy cake balls. Try breaking some cake scraps into a milkshake for a funfetti cake shake!
Final Thoughts
Every day's a party with funfetti cake mix! It makes treating someone to a beautiful cake so easy, and it is so easy to customize. These awesome tricks will help you take your funfetti cake mix to the next level! Get creative but bring your sweet tooth!
You Might Also Like: