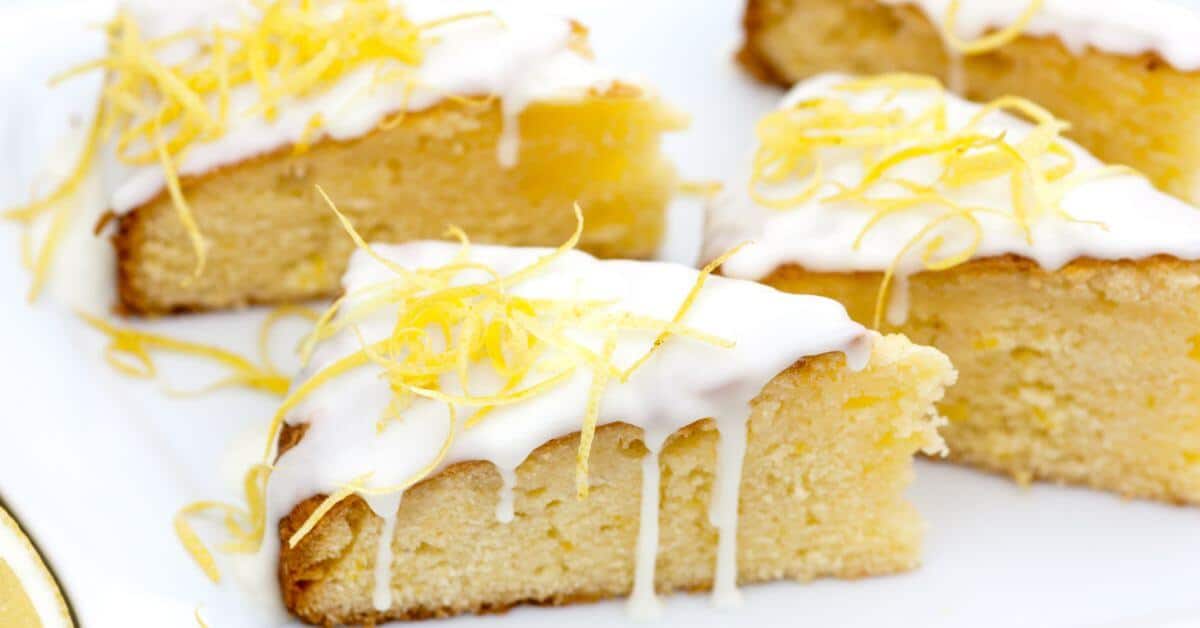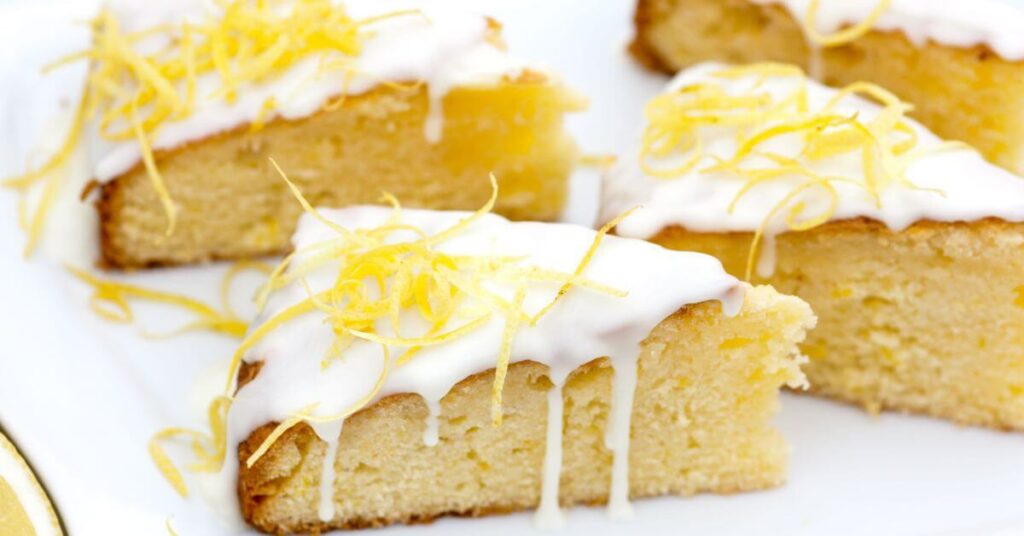 If you love lemon and you love cake, then a delicious, moist lemon cake is likely your kryptonite. So much so that you may even scoff at the thought of trying to make your lemon cake recipe with a box of cake mix.
Well, what if I told you that you can actually make boxed lemon cake mix taste just as fluffy, rich, and lemony as if made from scratch? With just a few simple ingredients, you can say goodbye to that cake mix flavor and hello to an easy lemon cake that is dreamy in texture and bursting with flavor.
Lemon cake mix recipes are my ultimate go-to when I'm craving the perfect balance of something sweet and tart. Not only that, I love how versatile you can get when using a boxed mix, as you can make so much more than just cake. Whether it's a lemon bundt cake, lemon bars, or lemon cake mix cookies — the options are endless!
Want to know more? Keep reading to learn how you can make a lemony, delicious cake out of your everyday, plain ol' box mix.
What is the difference between a boxed cake and a homemade cake?
Other than the obvious fact that boxed cake comes in a box and homemade cake is made from scratch, the two types aren't as different as they may seem. Believe it or not, many dry ingredients such as flour, baking soda, and sugar used in homemade cakes are actually included in boxed cake mixes.
Even so, having some of the same ingredients won't make the two options taste the same. While cake mixes do offer a certain nostalgic comfort, they are prone to have a distinct box cake mix taste that can be described as flat, sugary, and even a bit chemically. Homemade cakes, on the other hand, are likely to taste richer and have a fluffier, moist texture.
However, boxed cake mixes are said to stay moist longer due to the other additives in the cake mix. So cake mixes are your best bet if you want an easy, quick recipe that provides more consistent results.
How to Make Boxed Lemon Cake Mix
Your boxed lemon cake isn't limited to only being baked in the oven. You can bake a cake in a slow cooker and microwave as well! These alternatives may offer different results, but in the end, you'll still have a great recipe.
In the Oven
Preheat the oven to 350°F and wait at least 10 minutes before inserting your cake. If you are using darker cake pans, reduce the temperature by 25°F. You want to be careful of these things because when a cake bakes too quickly at a higher temperature, it can crack and crumble apart easily. When it bakes too slowly, it can become dense and coarse.
Pour and spread the cake batter evenly inside your cake pan — making sure you fill the corners. Bake for 40 to 45 minutes or until a toothpick inserted comes out clean.
In a Slow Cooker
Yes, you can bake a cake in a slow cooker! Line the bottom and sides of your cooker pot with a single sheet of parchment paper and spray with cooking spray. Make your cake batter as directed on the back of the box and pour it into your slow cooker.
Next, place a clean, folded dish towel under your slow cooker cover to prevent condensation from dripping onto the cake. Cook on high heat for 45 minutes. After the time is up, carefully remove the slow cooker's ceramic insert while leaving the cover on. Rotate the insert 180 degrees and continue to cook on high for 45 to 60 minutes or until a toothpick comes out clean after inserting.
Uncover your slow cooker and transfer the ceramic insert with the cake inside to a cooling rack. Let it cool for 10 minutes before carefully lifting the cake out by the parchment paper. Cool for another hour, and serve!
In the Microwave
The microwave is easily the quickest method for baking a boxed cake. I recommend putting your batter in an 8×8 square baking dish or a 9-inch round silicone cake pan.
In a 1000-watt microwave, cook your cake for about 5-6 minutes before checking the top of the cake. It shouldn't have any wet batter and should look dry, detaching from the sides of the dish. If it's still wet, pop it in for 1-minute increments at a time until fully cooked.
How to Make Boxed Lemon Cake Mix Better
Now that you know all the surprising ways to cook your lemon cake mixes, it's time to go over all the fun ways you can make your boxed lemon cake taste amazing! Here are my favorite hacks that you should try:
Add More Lemon
If you find that boxed lemon cake mix doesn't have enough of that bright lemon flavor you crave, add more lemon! You can add lemon juice or lemon-lime soda as part of the required liquid to really elevate the lemon flavor. Zesting a lemon and stirring it into the batter is also a good option for adding more color and vibrancy. Save some lemon zest for the icing for a lovely lemony sprinkle on top!
Add Lemon Pudding
Pudding is commonly known to enhance the flavor and texture of boxed cake mixes. Some cake mixes labeled "extra moist" often come with pudding mix included. For a boxed lemon cake, use lemon pudding mix to give your cake an extra velvety and lemony flavor.
Add Sour Cream
Sour cream acts as an excellent cooking oil substitute. It's high in fat, so it will add a lot of springiness and moisture to your lemon cake. A typical cake mix should use 1/2 cup of sour cream to make a cake rich and moist.
Add Another Egg
Tacking on an additional egg can take your cake to the next level! Eggs are great for making your cake lighter and fluffier. Egg yolks are especially great for yellow cakes, while egg whites work well for white cakes.
Flavor It Up With Extracts
Boxed cake can be pretty bland, so adding a little extract can be just the trick! For lemon cakes, a lemon extract gives you just the extra kick of lemon flavor you need to make it taste like the real deal. You can also use other flavors that complement lemon cake, like vanilla, orange, or whatever else you prefer.
Use Milk Instead of Water
Most boxed cake mixes ask you to add water to your cake mix, but simply replacing water with milk can do wonders! Whole-fat milk works best as it has the highest fat content and makes your cake soft and tender.
Use Melted Butter Instead of Oil
Using melted butter instead of oil is perfect if you want a velvety, moist cake. It's one of the best ingredients for making your boxed lemon cake taste homemade! To substitute butter for oil, melt the butter and let it cool.
Make Your Own Frosting
A homemade frosting may sound counter-productive to making a quick and easy boxed lemon cake recipe, but sparing an extra ten minutes to make your own frosting is so worth it! Yummy frostings or toppings for the lemon cake are cream cheese, lemon curd, whipped cream, meringue, and a lemon juice glaze.
Make Frosted Lemon Cookies
Turn your cake mix into a cookie mix by whipping up some delicious frosted lemon cookies! The boxed lemon cake mix will add a melt-in-your-mouth texture and buttery lemon flavor that will be perfect for birthday parties and gatherings.
Make a Strawberry Lemonade Cake
If you really want to get creative with it, make a strawberry lemonade cake! This recipe is much simpler than it sounds. Just bake your lemon cake as directed and poke holes all over the cake with a wooden spoon. Then, mix strawberry gelatin, water, and lemonade concentrate and pour it over the cake. Once your cake cools, frost it with buttercream frosting and refrigerate. It's absolutely delicious!
FAQs
What flavor goes best with lemon cake?
Lemon is a versatile flavor that can go with many different things, although I've found that bright fruit flavors taste the best. The tartness of the berries and the zestiness of the lemon make for a light, vibrant cake that will have you begging for more! For a more herbaceous flavor, lemongrass, ginger, and mint are lovely pairings that give the lemon flavor more dimension.
What is the best boxed cake mix brand?
Although purely subjective, many sources believe Duncan Hines is the best boxed cake mix brand. Pillsbury is often said to be on the sweeter end of the spectrum, while Betty Crocker isn't sweet enough, making Duncan Hines the perfect middle-ground.
How can you make a boxed cake mix healthier?
In general, a cake isn't the healthiest dessert option out there, but if you are watching your diet, there are many tricks you can try. Coconut oil, olive oil, or ghee are great substitutes for vegetable oil, and if you want to make your cake egg-free, avocado is a great vegan option. Want to skip out on milk? Dairy-free milk works just as well! You can also swap out your frosting with some fruit to cut down on unhealthy sugars and fats.
Final Thoughts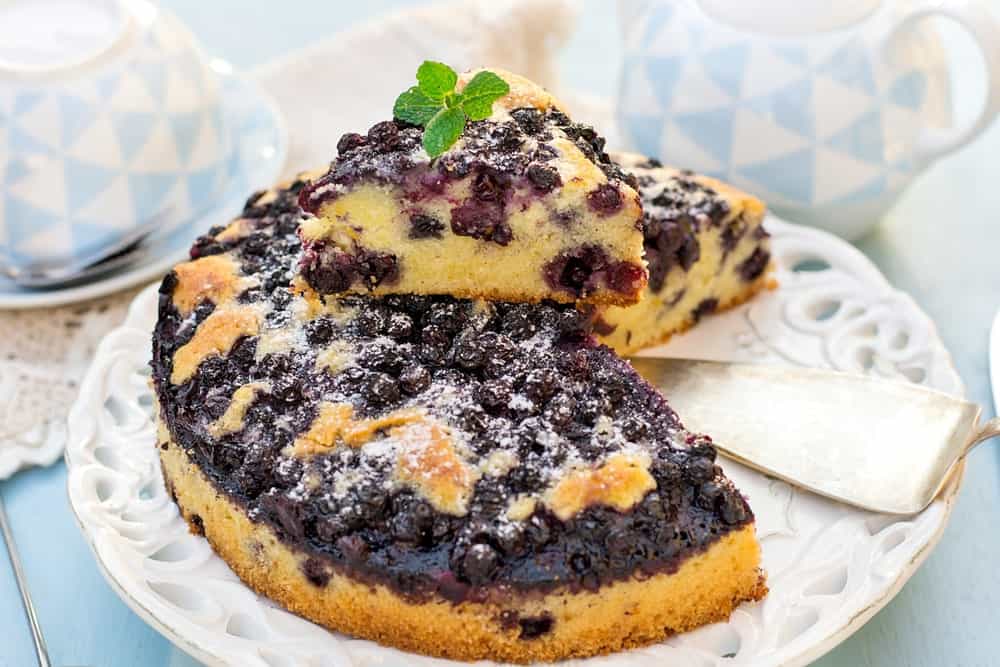 As you can see, a boxed lemon cake mix doesn't have to be strictly made as instructed on the box. You have full liberty to get creative and think outside of the box — literally!
Whether you want to make your lemon cake taste homemade like mom used to make or to turn it into yummy delectable cookies, there are so many fun ways you can take it, bake it, and make a recipe any lemon lover will praise.
More Cooking Resources