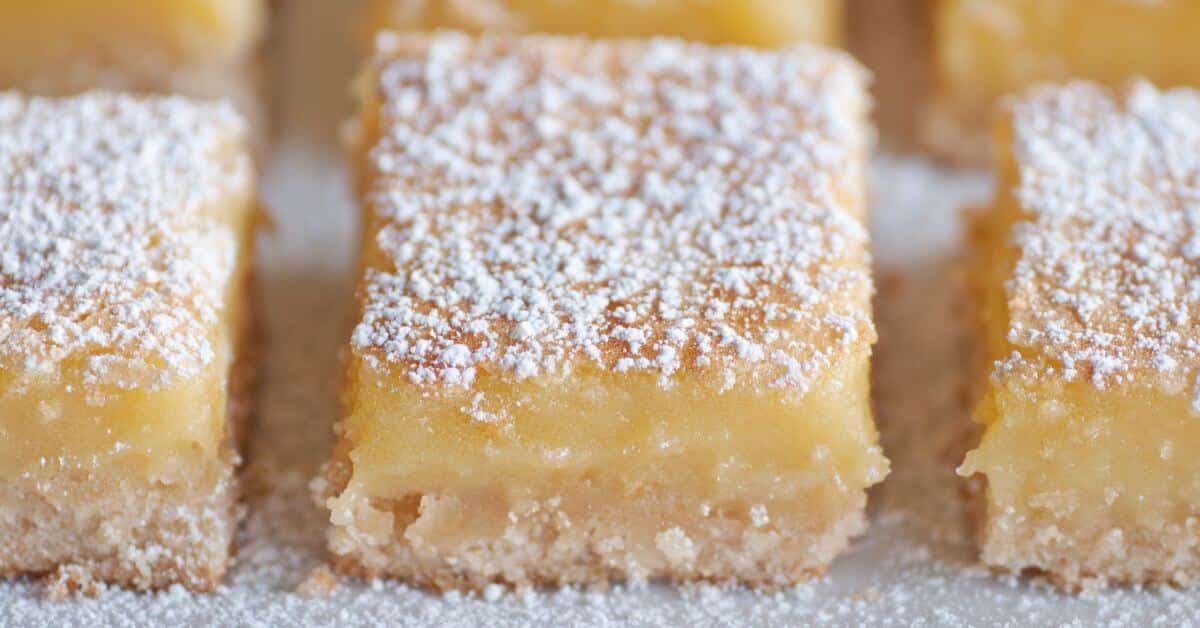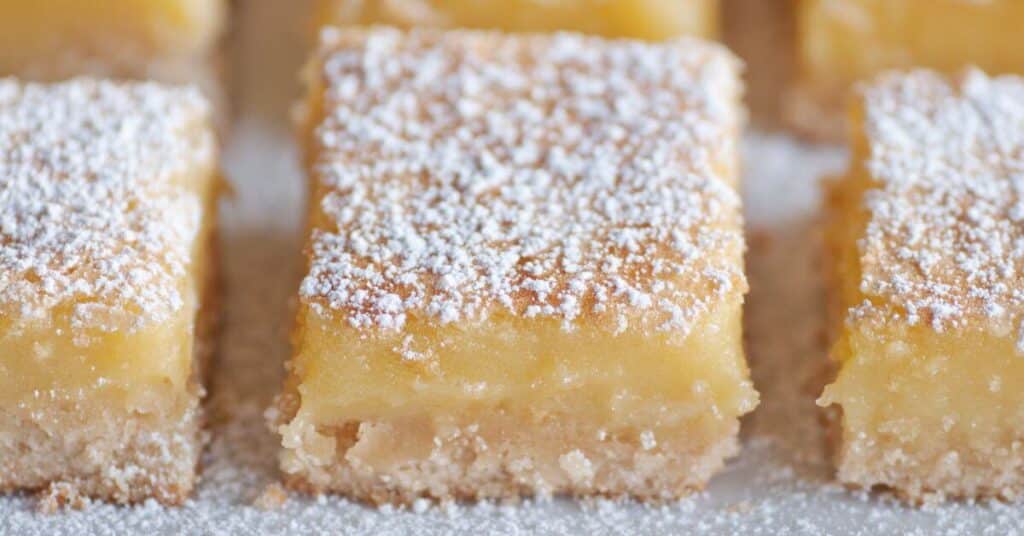 Sweet yet puckering lemon bars are a real crowd-pleaser, but boxed lemon bars can be even better with a little flair! Keep reading to learn how to make boxed lemon bars better.
Lemon is a universally loved dessert flavor, and one of the very best ways to celebrate the lemon's tart flavor is with lemon bars. Boxed lemon bars take the guesswork out of making this sweet-and-sour treat, but by themselves, they can get a little boring. Why not try these fun twists to make your boxed lemon bars better!?
What are Boxed Lemon Bars?
Lemon bars are a classic sweet treat made up of a graham or cookie crust that is topped with rich lemon custard. Boxed lemon bars are a great way to make these treats because all that you need is measured for you!
With boxed lemon bars, you don't need to juice lemons, crush up the crust, or measure the dry ingredients; the box does it all for you. You will just need to add the butter, eggs, and sometimes water that complete this tart treat
How to Bake Boxed Lemon Bars
Basic boxed lemon bars follow a simple format; here are a few tips to ensure that your boxed bars come out beautifully!
Follow the Box
Be sure to follow the box's ratios for additional required ingredients.
Be aware that the crust should be par-baked before adding the rich lemon filling.
Sprinkle the top of the finished squares with powdered sugar for a classic look!
Please Note:
Many of these ideas should be applied as part of the baking process, so watch out for the advising timing of these tips and tricks.
How to Make Boxed Lemon Bars Better
Give those boxes of lemon bars a twist with these interesting ideas!
Get Cheesy
One fan-favorite upgrade for boxed lemon bars is the lemon bar cheesecake. It's the perfect marriage of tart lemon flavor and creamy, cheesy goodness! To make these, you want to add a layer of cheesecake to the process; here's how:
Prepare the crust and par-bake as directed.
Meanwhile, prepare the lemon filling as directed and set it aside.
In a separate bowl, mix one 8oz brick of cream cheese with ½ granulated white sugar.
Stir in 1 egg and 1tsp vanilla, and continue mixing until light and smooth.
Pull the parbaked crust as directed, then add the cheesecake filling. Top the cheesecake with the lemon, then bake as instructed by the box. You may need to add a little extra baking time due to the larger volume.
Jam it Up
Strawberry, raspberry, or blueberry jams are all beautiful compliments to lemon. The fresh berry flavor helps soften the tart lemon and create a truly harmonious flavor! For a fun twist, try topping the bars with fresh berry jam while they are still warm. The warmth of the lemon bars will help melt down the jam so it can really infuse with the bright lemon flavor. This sticky twist has a fun summery taste that is sure to delight!
Bake Them Bite-Sized
Nothing says fun like miniature! To make these boxed lemon bars better for sharing, why not try shrinking them down? Rather than making the bars in a full-sized pan, use a muffin tin. Be careful when blind-baking the crusts for this trick, as the smaller crusts may burn. Shorten your bake times all around, and be sure to grease your muffin tin before baking. Bite-sized lemon bars are so fun, and the circular shape is out-of-the-ordinary enough to catch people's attention!
Top with Streusel
Adding streusel on a boxed lemon bar makes it more reminiscent of a lemon crumble, and it is to die for! Give your lemon bars a bake-over with a sweet and crumbly streusel topping. Cover the lemony batter with streusel before returning the bars to the oven.
Here is a quick streusel recipe that goes well with boxed lemon bars:
In a large bowl, sift together 1 cup flour, 1 cup mixed sugar (half brown sugar and half white granulated sugar), and a pinch of salt.
Add in 4 tbsp softened butter and crumble the mixture together with your hands or pastry cutter. Do not over-mix; you should see pea-sized clumps. Set aside until ready to use.
Bring on the Berries
Make the most of all the best summertime flavor by improving these bars with fresh berries. Blueberries have the perfect texture to hold up to the boxed lemon bars, so try mixing a few into the lemon batter before pouring it into the crust. The bars will come out speckled with tasty blue bites.
What Types of Lemons are Used in Boxed Lemon Bars?
One common favorite is the Meyer lemon. They have balanced levels of sweet and sour that work very well for these treats.
Final Thoughts
Boxed lemon bars make everyone's favorite citrus dessert so easy to make, but they need a little something extra to make them even better! Let this guide lead you down new lemony paths and try some fun flavor combinations. Don't be afraid to experiment and try out more than one of these tricks.
You Might Also Like:
How to Make Coconut Cream from Shredded Coconut
What are the Different Food Options?