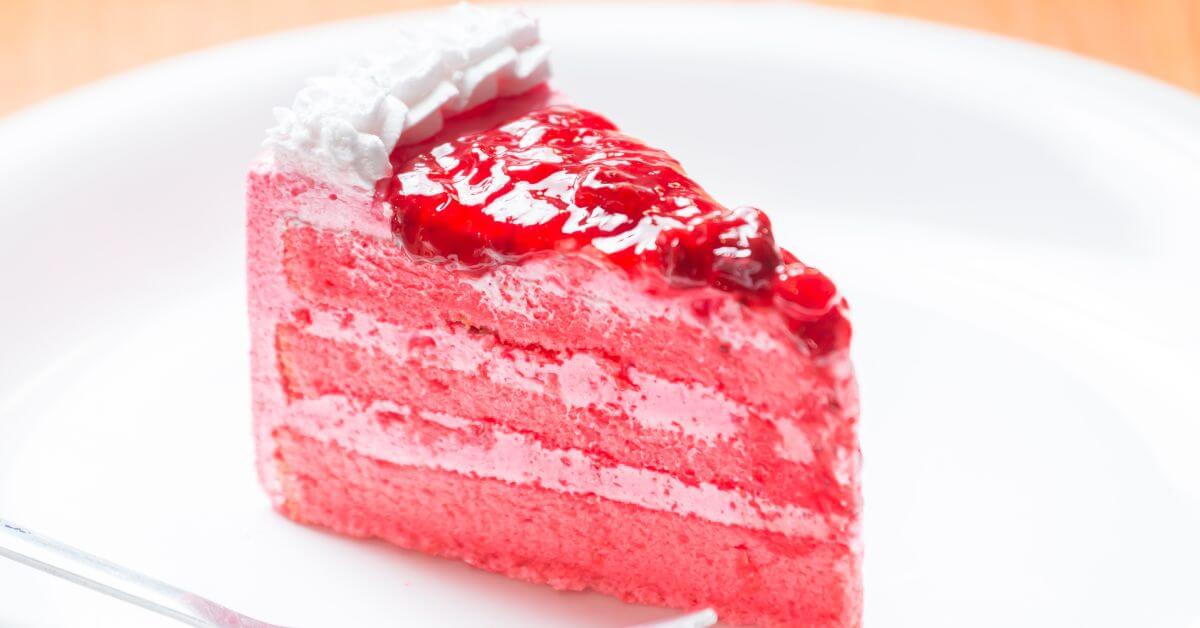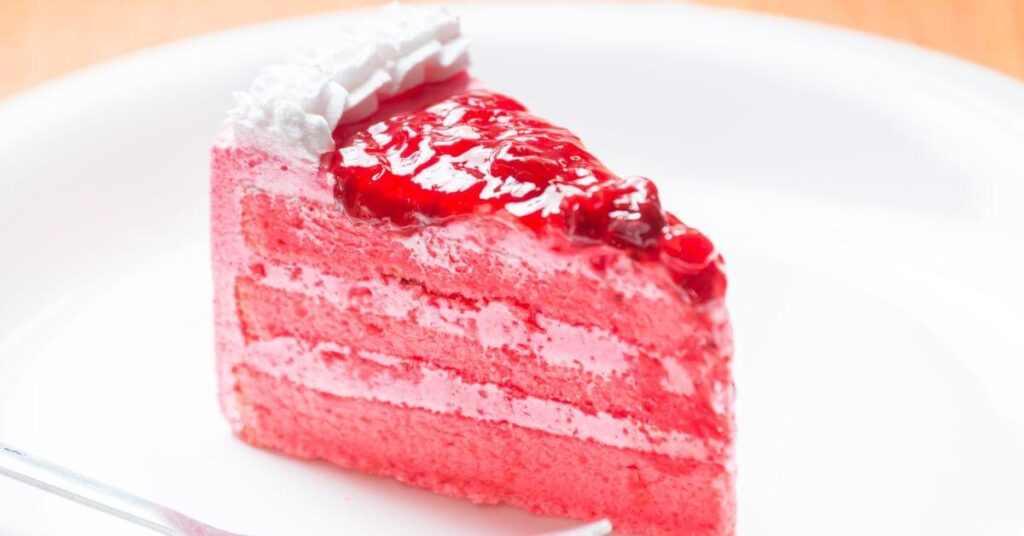 Strawberry box cake has saved many bakers in the past, but how do you make it taste like it did not come from a box? Try these brilliant tricks to make a strawberry box cake that will blow people away! Keep reading to learn how to make a strawberry box cake taste homemade.
What is Strawberry Box Cake?
Strawberry box cake is a convenience item stocked in the baking aisle. It is a quick pantry mix that has all the dry ingredients required to bake a lovely strawberry cake. All that is missing is the wet ingredients.
How to Bake Strawberry Box Cake so it Tastes Homemade
The first trick to making the box cake taste homemade is baking it properly. Here are some tips on how to ensure the box cake is baked properly.
Sift the dry ingredients before using.
Whisk the eggs before adding them to the dry ingredients. Eggs have awesome leavening powers, but that is stopped when they are mixed with flour, so the more air you can bring to eggs before they meet the flour, the better!
Be gentle when folding the wet into the dry ingredients. Fold in figure-eight motions to help retain the airiness you created by whipping the eggs.
Do not overfill the cake pans. Only fill the pans ½ to ⅔ full to leave room for the cake to rise.
Check for doneness by poking the center with a finger; if it springs back, the cake is done. If the spring back test does not work, try inserting a toothpick into the center of the cake; it should be able to be removed without any crumbs when the cake is done.
How to Make Strawberry Box Cake Taste Homemade
Once you have the perfectly baked strawberry cake, try these awesome additional touches to give your cake that homemade touch.
Whip It!
Strawberries and cream are an iconic duo for a reason! The fresh, sweet, and slightly tart flavor of strawberries is begging for the balancing smoothness of a cream, and when they meet, it is bliss! Working some whipped cream into your strawberry box cake is a surefire way to gain some serious admirers!
Simply combine heavy whipping cream and powdered sugar in the food processor and process until it is thick and fluffy. Use the whipped cream to fill between layers of cake or as a frosting for the exterior. Everyone will be so amazed at this cake's light and harmonious flavors that they won't notice it came from a box!
Strawberry Overload!
If you just cannot get enough berries, add them to the finished cake. Decorate with strawberry roses or a ring of strawberries around the edge. Fresh berries add a ton of flavor to this cake but can be watery. If you are using fresh-cut berries and want to avoid the juices running on your cake, do not add them until just before serving.
Loving Those Layers!
Nothing says "love" like layers of cake! Make your box cake look like it was baked by a pro by turning it into a layer cake. You can bake it as a large sheet, then slice it into even pieces or bake the layers separately. No matter how you craft them, layers are an impressive touch to add to a box cake.
You need filling once you have enough strawberry cake to make two to three layers. Jam, whipped cream, hazelnut spread, and frosting all make great cake fillings. Try sprinkling some crunch into the filling for a textural surprise. When your loved one cuts into this gorgeously layered dessert, the last thing on anyone's mind will be a box of a mix!
Soak it in Flavor!
One classic cake-making trick that instantly adds flavor to your cake is to soak it. Brushing a fully cooled cake with flavored simple syrup or cream is a cream way to infuse some extra flavor and moisture into the cake. The best part of this technique is that you can use any flavor syrup you want, so creativity can reign with this trick.
Make a simple syrup at home by boiling equal parts sugar and water until the sugar dissolves and the mixture becomes syrupy. If you want to add extra flavor to the syrup, add those ingredients to the water and let them steep in the syrup. Allow the syrup to cool and strain out extra addition before brushing the cake.
FAQ
Does Strawberry Box Cake Use Real Strawberries?
That depends on the manufacturer. Some box cakes will just use strawberry flavor, whereas others will have freeze-dried berries mixed into the dry ingredients.
If you want to turn up the strawberry flavor, toss some strawberry slices in flour, then add them to the cake batter before baking. The flour toss helps them not to sink in the batter but rather stay suspended in the cake as lovely bites of fruit.
Final Thoughts
Baking a cake for that special someone is a true act of love, even if you use a box! Blow your special somebody away with the "homemade" flavors of your next box cake that you bake thanks to these tips. There is something so delicious about a cake that you made yourself, so have fun and stay hungry!
Additional Kitchen Resources
Impressing your friends and loved ones with baked goods never gets old, so learn some new tricks with these informative articles: