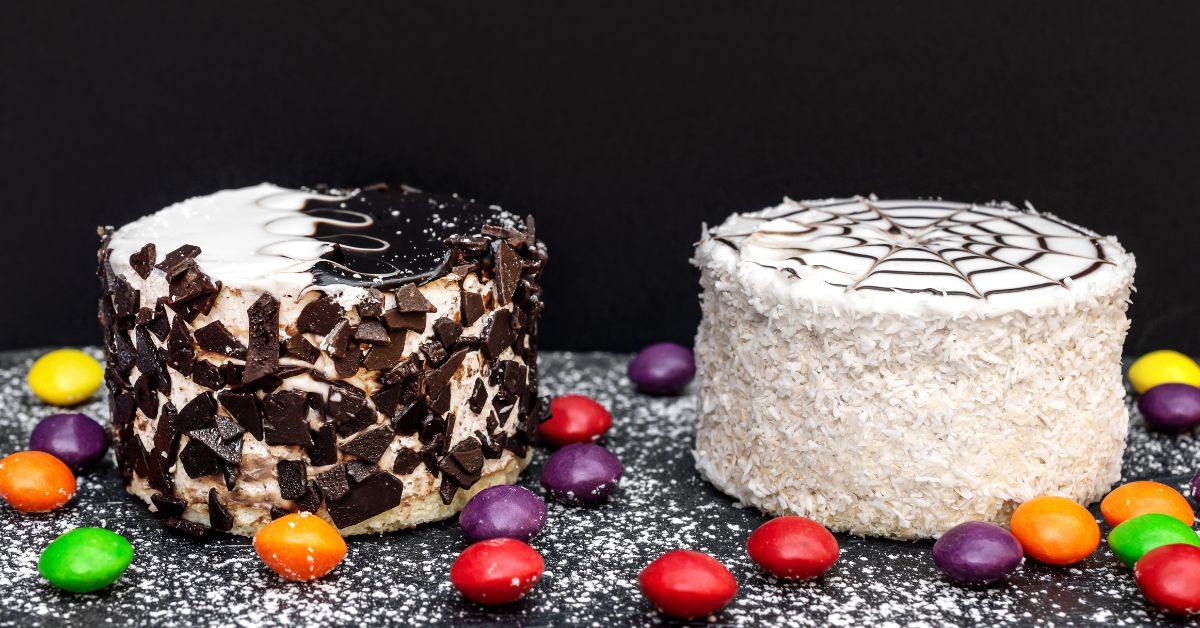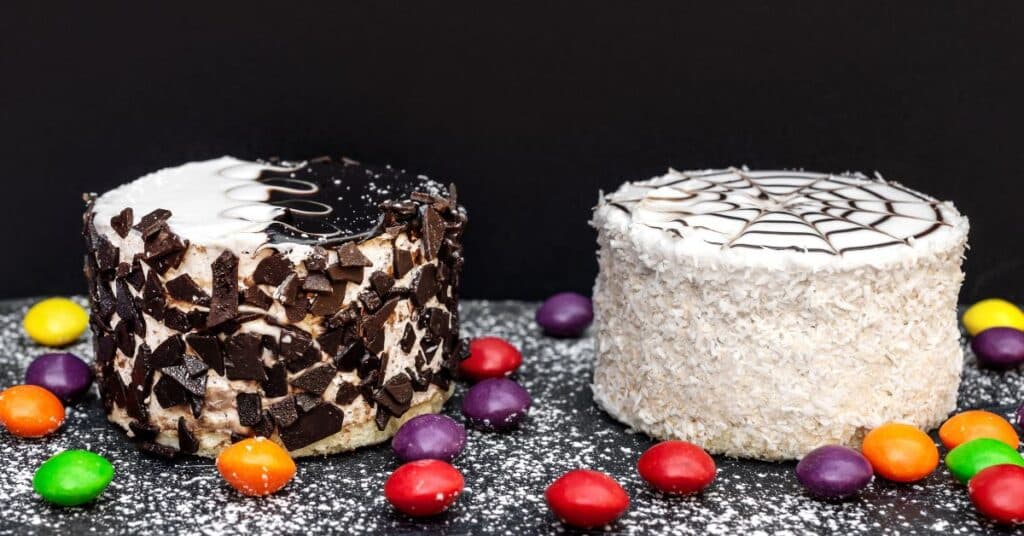 Parties are loads of fun unless you're the one tasked with making the cake. Sure, you could order one from the bakery, but have you seen the prices on custom cakes lately? That's why you need to know how to turn a store bought cake into a masterpiece.
These hacks can help you grab a cake right off the bakery display and transform it into something magical. Everyone will be wowed by your skills and beg for the recipe. Of course, we won't tell, and we're sure you will keep your lips sealed too.
Stash these tricks up your sleeve for birthdays, baby showers, weddings, anniversaries, and any other occasion where you have to present a cake!
Start with a Blank Canvas
Your first tip for how to turn a store bought cake into a masterpiece is to find one that is as plain-looking as possible. That might be easier said than done though when you're perusing the selection at the bakery in your grocery store. In that case, look for ones that have easy-to-remove decorations. Then you'll have that blank slate you're looking for to make your cake magical.
Let Party Décor Do the Talking
Now any cake from the store can become a masterpiece for any occasion. If you have party décor stashed around, you can use these things to create cute decorations. Bunting, balloons, doilies, fake flowers, and more all have the potential to make the kind of cake that everyone will gush over.
Ice It Yourself
Add your own frosting when your kid only wants chocolate and the cakes are all vanilla, or you just want it to look more homemade. You can attempt to remove the frosting it came with or just add your layer on top. Pro tip: this also works if you've accidentally dinged the frosting it came with to smooth things over.
Top It with Fresh Fruits
Need a store bought cake that will please adults? Find a vanilla one and then swirl on a bed of whipped cream. Then add fresh seasonal fruits on top. You can finish it with another swirl of whipped cream for the final touch!
Go for Ganache
If the cake you got at the store looks a bit ho-hum, make some chocolate ganache. Then you can pour it on top for a customized look. It will be even better if you add touches of whipped cream, fruit, toasted nuts, or little bits of fondant here and there.
Disguise It with Chocolates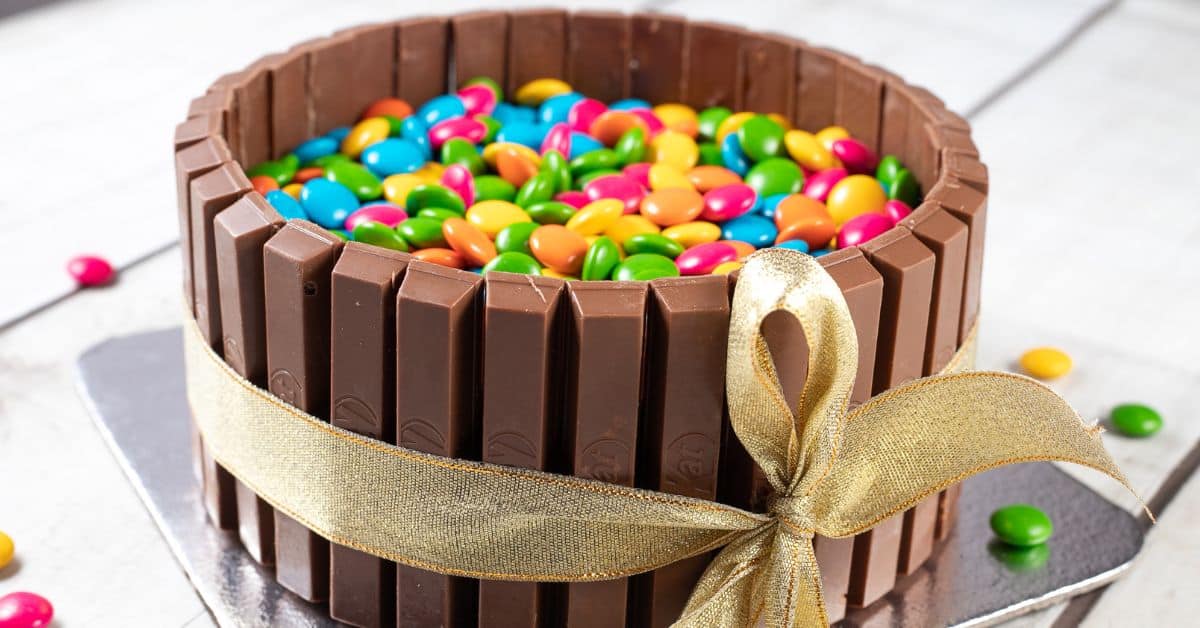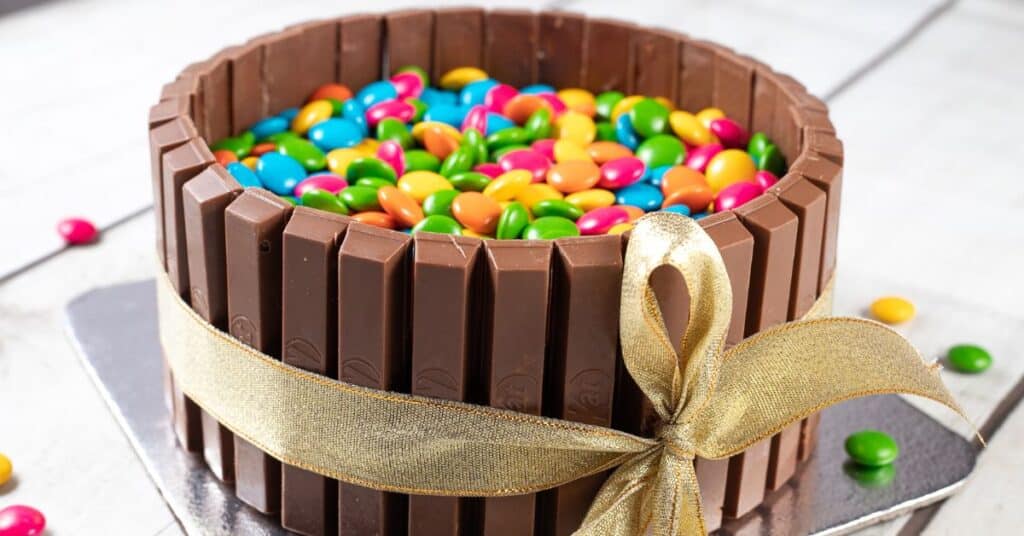 Don't just serve a plain store bought cake! Take Kit Kats and line them along the sides. Then cover the entire top in mini-M&Ms. All anyone will see is a chocolaty delight, and you'll save the day. Turning any plain store bought cake into a masterpiece with your favorite chocolate bars is a snap!
Use Gummy Letters
Unless you bake often (which we're guessing you don't since you're here), you probably have difficulty writing with icing. If the thought of trying to write legibly in icing gives you anxiety, just grab gummy letters and spell it out. You can then add gummy bears along the side for a gummy cake.
Can't find gummy letters? You should be able to find edible candy letters in the decorating section of your store. Either way, it will save you the trouble of writing any kind of message in icing.
Put Toys on Top
Kids are easy to please by adding toys on top to turn your store bought cake into a masterpiece. You can make a princess cake with dolls and a tiara on top. Make it all about dinosaurs with a T-rex destroying the other decorations. Or put on some toy cars and trucks. Bonus: your child will love keeping the toys from the cake.
Give It a New Life
When it comes to turning a store bought cake into a masterpiece, don't be afraid to think outside the box. The cake box that is! You can cut it into cubes or slice it into layers to make a fabulous trifle. Or set up a chocolate fountain and let everyone stick their skewered cubes in for a dreamy dessert. Store bought cakes don't have to stay in their original form to become something magical.
Create Edible Flowers
Try adding flowers for a pretty cake that looks like you made it yourself. You can cut up Twizzlers and arrange them to look like beautiful flowers. Or, for something more formal, you can get edible flowers and arrange them on top for an elegant display.
Sprinkle on the Fun
Cover up a store bought cake with sprinkles from end to end. It's a fun look for all ages and for any kind of party. Sprinkles always make a party more fun!
Incorporate Cereal
One of the easiest ways to make a store bought cake look like a masterpiece is by turning to your cereal stash in the pantry. Coat the sides of the cake with cereals such as Fruity Pebbles or Cocoa Pebbles, and voila! Instantly cool cake!
Splatter the Frosting
This one is messy, but hey, it's less messy than baking a cake from scratch. You'll take frosting in different colors and do a paint spatter technique. This looks awesome on vanilla or other light-colored cakes, though it could work on chocolate if you use colors that contrast with it.
Hack It into Pieces to Form a New Shape
And finally, take your cake and cut it up. You can rearrange the pieces to create new shapes. For example, you can create an animal like a lion or bear. Adding some new frosting and things like marshmallows and chocolates for the eyes will bring it to life. It will be the masterpiece any kid wants to see for their birthday.
Now that you know how to turn a store bought cake into a masterpiece, you'll impress at every party!
You Might Also Like: