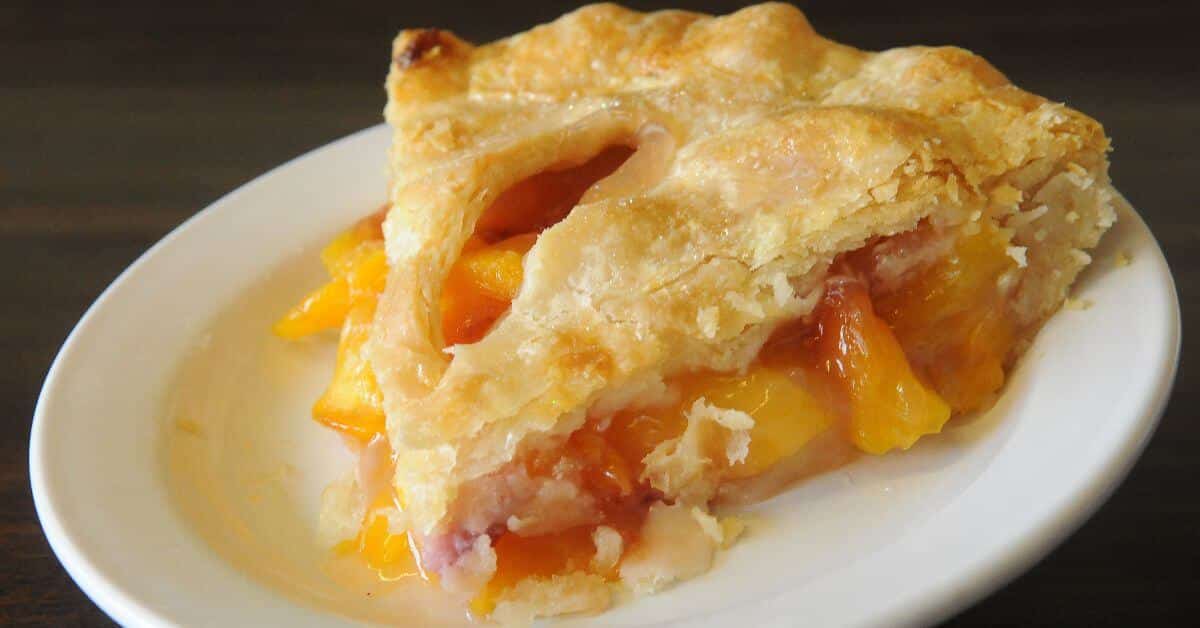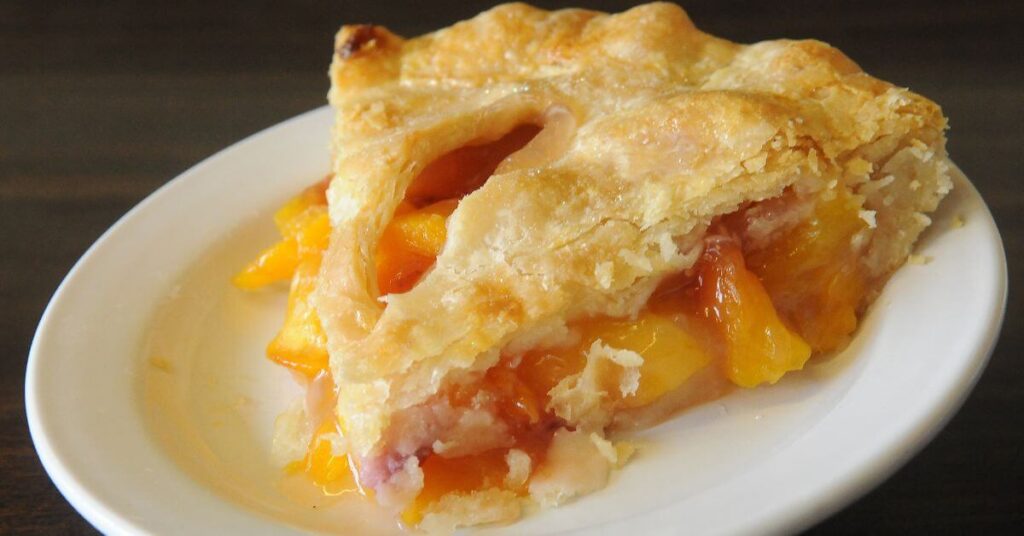 Most people love peach pie, but not everyone has access to fresh peaches. Luckily, canned pie fillings can help, but they don't always deliver on the flavor. Learn how to pretty up your pie with these ideas on how to improve canned peach pie filling!
Peaches are the perfect fruit. They are juicy, succulent, sweet, and just tart enough to satisfy, but they have one drawback. Peaches have too short of a season! These delicious fruits are ripe and then go out of season before you can blink. Thankfully, canned peach pie filling helps bakers enjoy peaches all year round. Pay this pantry-stable pie-saver back by making it taste like heaven with these ideas on how to improve canned peach pie filling!
What is Canned Peach Pie Filling?
Canned peach pie filling is a baker's little secret. This amazing shelf-stable commodity helps bakers make delicious summer-inspired pies no matter the season. This convenient baking item is made with cooked peaches, thickeners like cornstarch, sweeteners like brown sugar, and a little natural acid to help preserve the color and flavor.
It is everything you would put in a homemade peach pie without the work, plus it's available all year!
Where to Find Canned Peach Pie Filling
Canned peach pie filling is sold at practically every grocery store in the U.S. and online. Look for it near canned fruit and other mix-ins in the baking aisle. Most commercial cans of peach pie filling are shelf-stable for a year or more, so you don't have to start baking immediately.
How to Improve Canned Peach Pie Filling
Canned peach pie filling is convenient and easy, but to make the pie truly your own, use these simple tricks to improve the filling.
Satisfy with Spices!
Canned peach pie filling is super easy to work with, but it often lacks a little pizzazz. Make it your own by putting deliciously warm and interesting spices into the pie mix. Warm spices can bring so much joy and life to your baking without extra effort or expense.
Before adding the peach pie filling to your crust, stir in a pinch each of ground cinnamon and ground nutmeg. Other spices that work well with peach include anise, ginger, clove, and cardamom. Make the spice blend your own because any extra flavor will add interest and excitement to your finished pie.
Blend with Berries!
Peach pie filling has a beautiful summery flavor, so why not double down with a bright berry flavor!? Summer berries are a natural fit for peaches; adding their flavor can make your pie unforgettable.
You can achieve this blend in two delicious ways, with a can of berry pie filling or with fresh berries. If you use a can, mix canned strawberry pie filling with the canned peach pie filling and complete your pie as you otherwise would.
If you use fresh berries, on a stovetop over low heat, cook down 1 cup of your favorite berries with 1 tablespoon of brown sugar and 1 teaspoon of citrus juice. Cook the mixture, stirring often, until it is bubbly and thickened, and then mix in the peach pie filling.
This simple twist will result in unbelievably fruity and delicious summer-inspired pies with a fraction of the work!
Creative Crust!
Pie is about two basic elements, the filling and the crust. With canned peach pie filling, the insides are under control, so it's about finding the right type of crust to highlight the delicious flavors of sweet peaches. A traditional sweet pie crust is nice, but why not get creative and find a flavor that brings out the beauty of the peaches!?
Make a delicious cookie crust with ground cookies, flour, and butter, or try a store-bought graham cracker crust.
Lighten with Lemon!
Peach pie filling is sweet and tangy from the peaches, but sometimes a hint of lemon adds much-needed brightness. Squeeze a touch of fresh lemon juice into your canned peach pie filling for an added zing. This trick works really well when paired with warm spices.
Craft a Cobbler!
Canned peach pie filling is great, but it can be much more! One delicious way to twist up the tradition is to turn the peach pie filling into a cobbler! Cobbler is basically pie filling with a biscuit on top, and it is very easy to make!
Grab some canned biscuits and preheat your oven to 350°F. Dump the peach pie filling in a casserole dish and roll the biscuits in cinnamon sugar before placing them on top of the peaches; leave some spaces for bubbles. Bake the cobbler for 15 minutes or until beautiful and bubbly.
F.A.Q.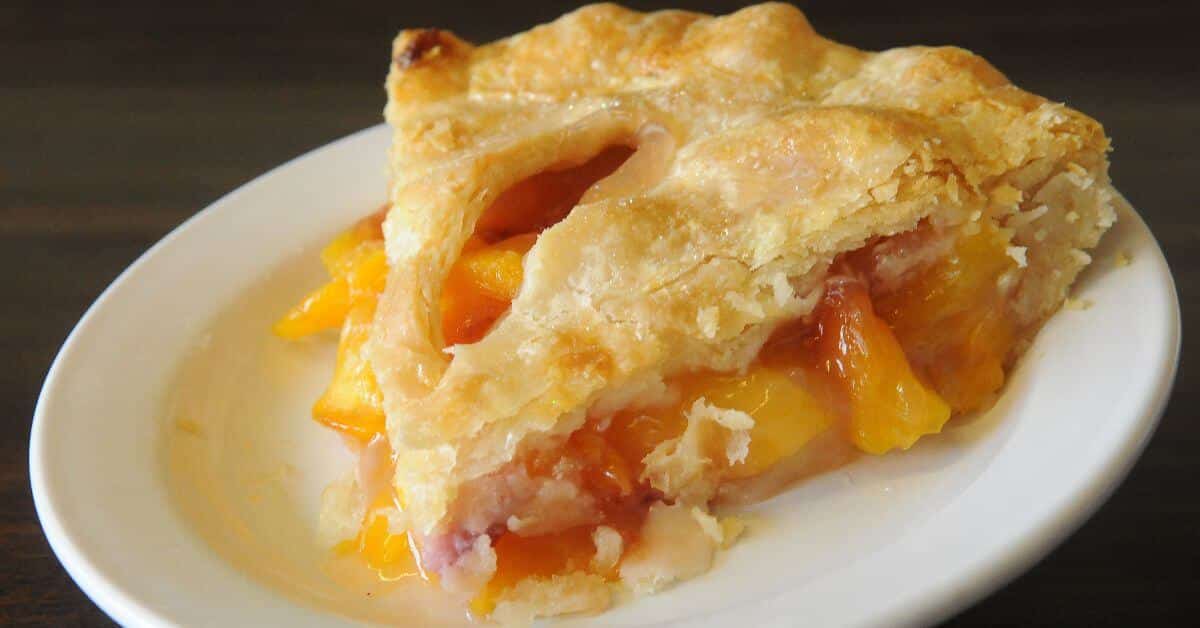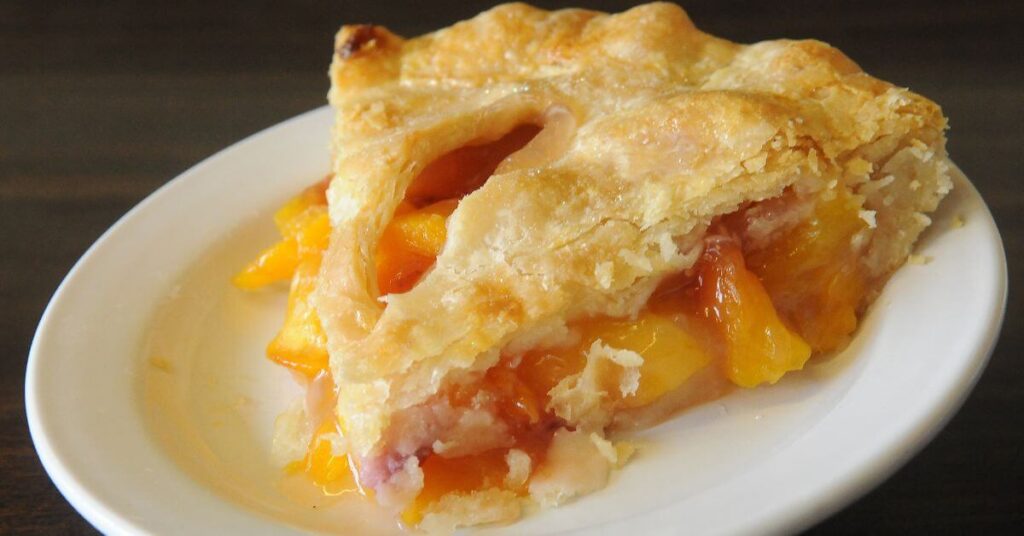 Is Canned Peach Pie Filling Fully Cooked?
Yes! This convenient baking staple is fully cooked and ready to dump in a pie crust, voila!
Final Thoughts
Peach pie is an inviting treat that everyone associates with the summertime, but thanks to canned peach pie filling, this treat is an all-year delight! Peach pie filling makes baking easy, but it's pretty basic. These ideas invite you to unleash your creativity and make something unique and scrumptious. Remember to enjoy yourself because love is the most important ingredient in any recipe; with these tips, you will surely love your finished peach pie!
Additional Kitchen Resources
Baked goods bring out the best in us, and learning to bake better can be empowering. Keep the warm feelings flowing and baked goods coming with these other awesome baking ideas!