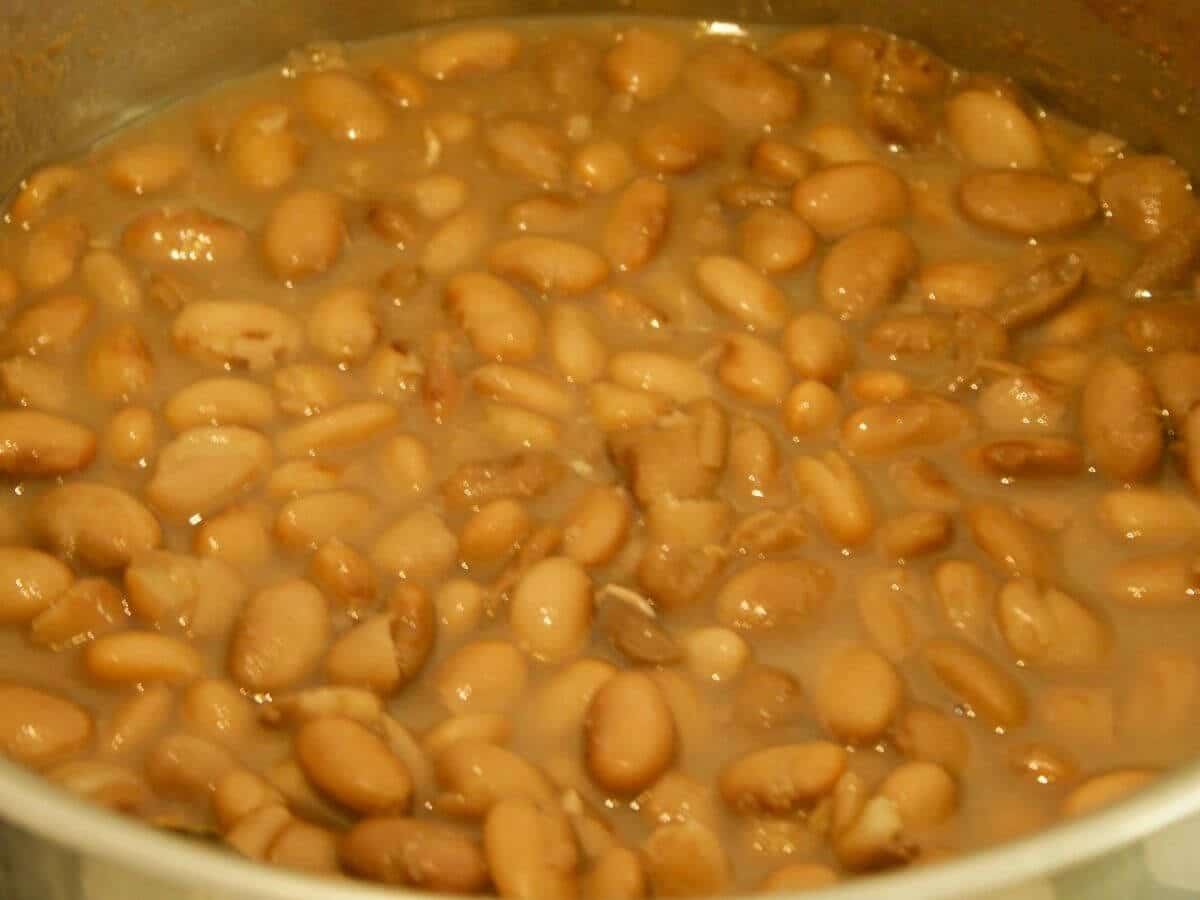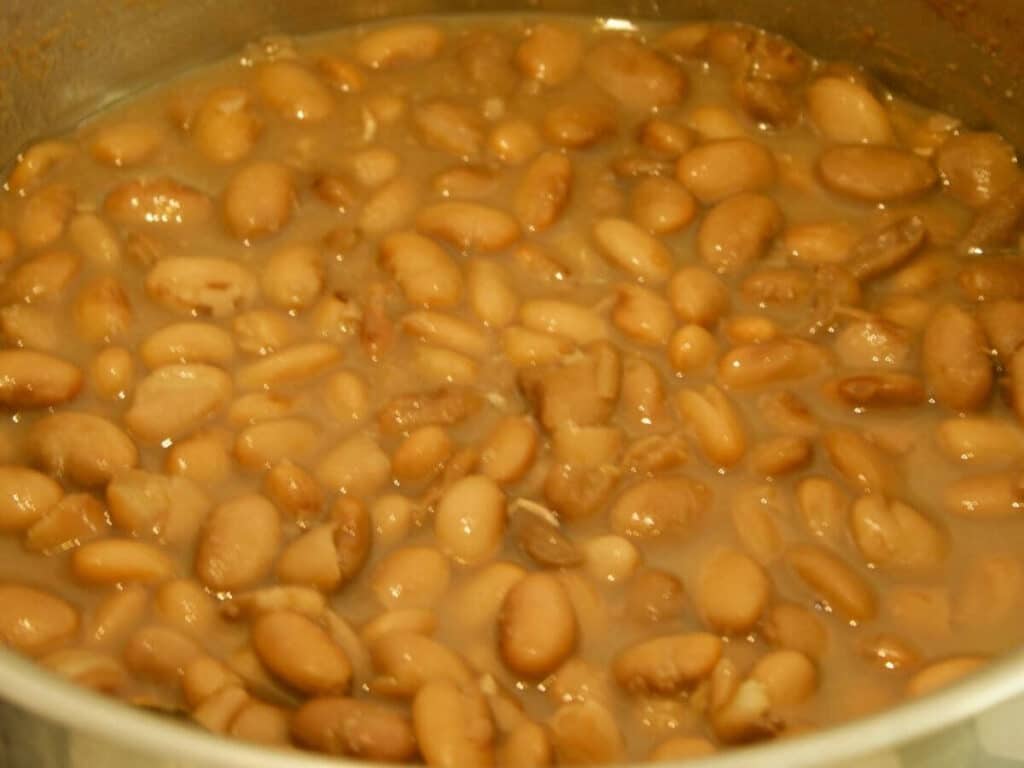 Pinto beans are a powerhouse of healthy nutrients and also make an easy, inexpensive, and super-filling meal. A single cup of these magical beans contains 12 grams of fiber and 12 grams of protein.
Pinto beans are also rich in many antioxidants and improve your heart health, regulate blood sugar levels, and decrease the chances of other chronic diseases. One of the easiest ways to cook pinto beans is using a crock pot because all you need to do is to toss all the ingredients into the pot and let them cook. Keep reading to learn how to make pinto beans in a crock pot.
How Long Do You Need to Cook Pinto Beans in a Crock Pot?
Cooking pinto beans in a slow cooker or crock pot is a long process, as it takes about 8 to 10 hours, but the result is worth the wait. You can start the cooking process in the morning, and you'll be able to enjoy them at dinner.
Do You Need to Soak Your Pinto Bean Before Cooking?
The traditional way of cooking most beans includes the soaking process. But you don't always need to soak pinto beans. In our recipe below, you will find that the liquid ratio and the cooking time are adjusted properly so that you can cook your pinto beans without soaking them. After all, why complicate our lives when it's possible to skip a time-consuming process without affecting the results?
How to Make Pinto Beans in a Crock Pot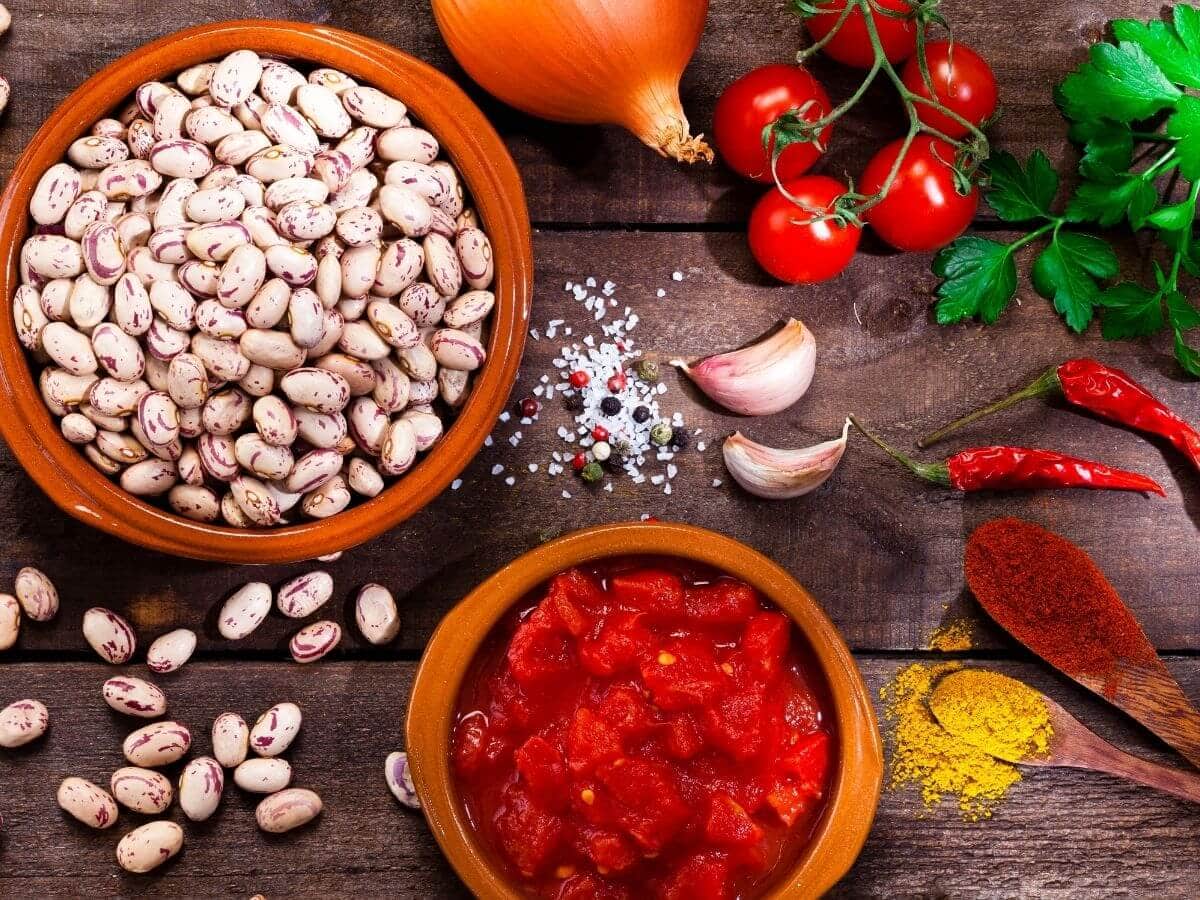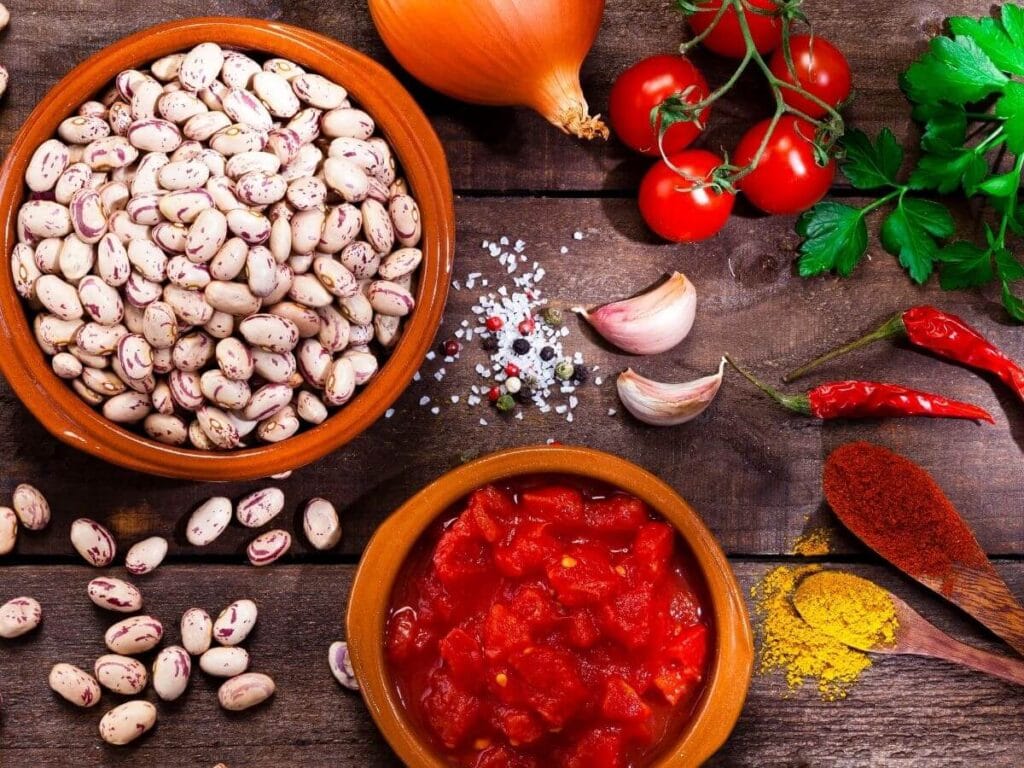 Ingredients
2 cups of dry pinto beans
1 yellow onion (chopped)
2 teaspoons of olive oil (extra virgin)
5 teaspoons of kosher salt (divided)
1 jalapeno (finely chopped)
2 bay leaves
3 cloves of garlic (minced)
1 teaspoon of dried oregano
1 teaspoon of ground cumin
2 cups of water
4 cups of chicken or vegetable broth (low-sodium, divided)
Optional Ingredients
¼ teaspoon of cayenne pepper
Any other spice if you prefer a specific taste (in a very low quantity)
Optional Ingredients for Serving
Avocado
Fresh cilantro (chopped)
Red onion (diced)
Tomatoes (diced)
Monterey jack cheese (shredded
Instructions
Place your pinto beans on a rimmed baking sheet and get rid of any cracked brans and debris. Don't skip this step because finding some small stones in pinto beans is common.
Now pour your pinto beans into a colander and rinse them properly with water. Remove the remaining damaged beans and debris if you find any. You'll need to make sure that you only have healthy and clean pinto beans to cook.
Now transfer your rinsed pinto beans to your crock pot, which should be at least 6-quarts or larger.
Use a non-stick skillet and heat the oil medium to high.
Add jalapeno, onion, and ½ tablespoon salt once the oil is hot.
Heat the mixture for 2 to 3 minutes, then add minced garlic.
Cook the mixture for 30 to 45 seconds until it becomes fragrant, then transfer it to your crock pot.
Now add the remaining salt, cayenne, oregano, cumin, bay leaves, and sauteed vegetables, and mix the ingredients with the pinto beans.
Pour the water along with the broth of your choice over the top.
Cover your crock pot, set it on high, and leave it to cook for 8 to 10 hours,
The pinto beans will become tender during this period. You can check the beans after 7 or 8 hours to see if they've become tender or not. You can also discard any remaining bay leaves.
Regular Pinto Beans
If you're using regular pinto beans, then transfer them to a big bowl once they become tender. You can drain or keep the liquid as desired. But some people prefer soupy beans, and it undoubtedly offers a richer taste.
Taste your pinto beans and adjust the seasoning if needed before you serve them.
Refried Pinto Beans
If you're using refried pinto beans, drain them, but fill one cup with the cooking liquid and return them to the crockpot.
Mash the beans and transfer them to a big bowl and taste them.
Adjust the seasoning if needed before serving.
How to Store Leftover Pinto Beans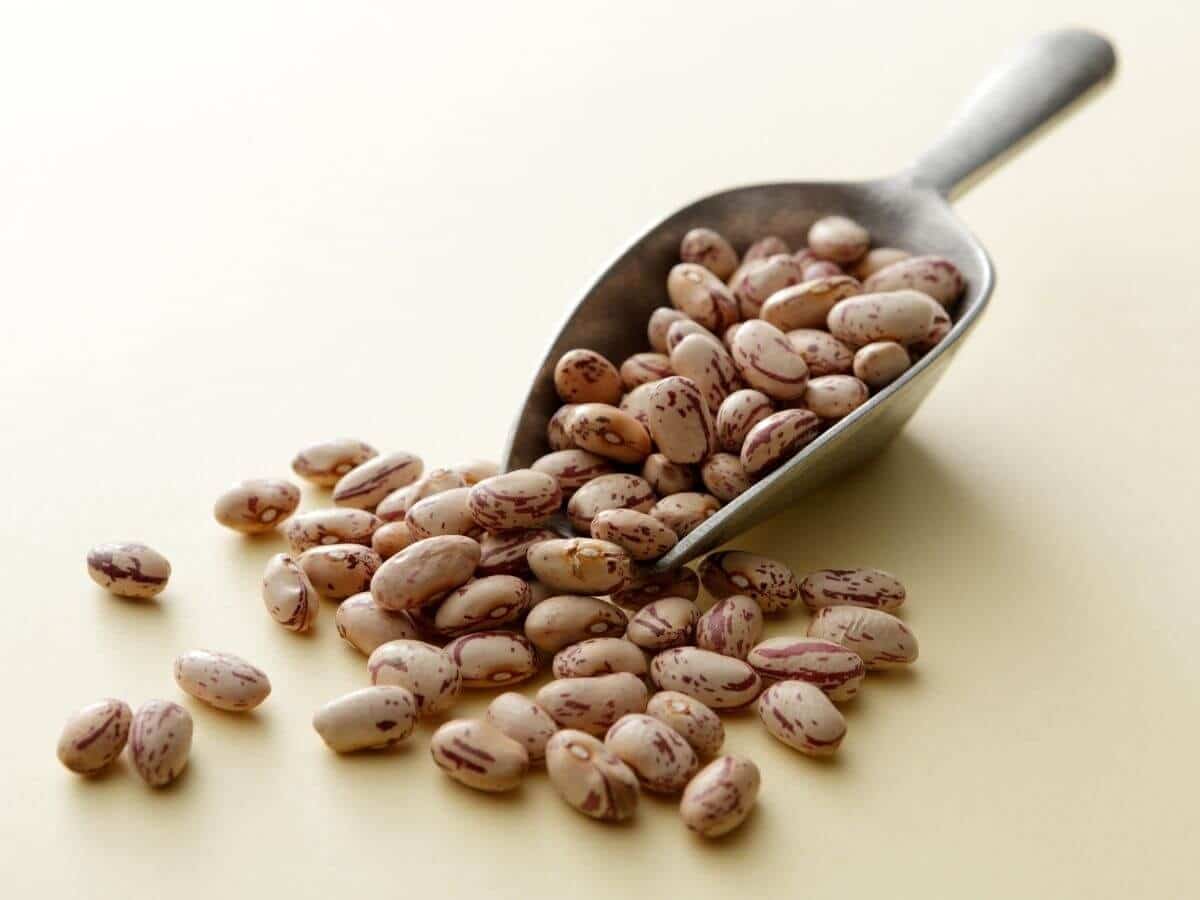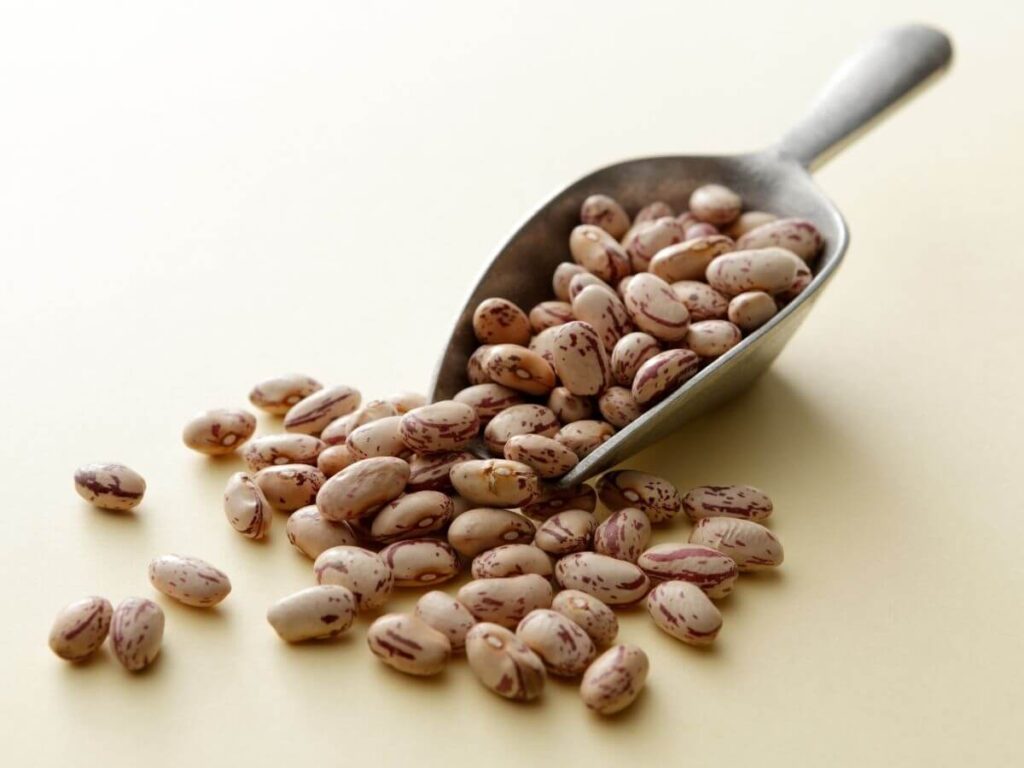 You can store your leftover pinto beans in your freezer for up to 3 months.  Let the pinto beans sit on your kitchen shelf so that they come to room temperature.
Use zip-top freezer bags to portion them (don't forget to label them with the current date).
Remove the air from the bags as much as possible and seal them.
Squish the beans inside the bag so that they lay flat.
Place the bags in your freezer flat.
If you plan to use your leftover pinto beans within the next 2 to 3 days, you don't need to freeze them. Just place them in your fridge by covering them and heat them on low heat over a stovetop when you are ready to eat them.
How to Reheat Your Frozen Pinto Beans
Remove the zip-top bags from your freezer and place them in the refrigerator to thaw overnight.
Place the beans into a non-stick skillet and place them on the stovetop at low temperature with a splash of broth or water.
The splash of water or broth helps you to thin your pinto beans back out, and they'll be ready to eat within 3 to 5 minutes.
How to Season Your Pinto Beans
You can season pinto beans with sauteed jalapeno, onion, and spices such as cayenne, cumin, and other classic southwest spices.
How to Use Your Crock Pot Pinto Beans
Side Dish
You can use your crockpot pinto beans as a side dish with any meal. Pinto beans are loaded with fiber and proteins, making an extremely healthy and delicious side dish.
Soup
You can also use crockpot pinto beans in soup. Use vegetable or chicken broth with a large diced tomato can and top your pinto bean soup with onion, cilantro, avocado, and cheese.
Refried Beans
As mentioned above, you can turn your crockpot pinto beans into refried beans by mashing them in their own cooking liquid.
Burritos and Tacos
It goes without saying that your pinto beans made in a crockpot make great vegetarian burritos and tacos.
You Might Also Like: