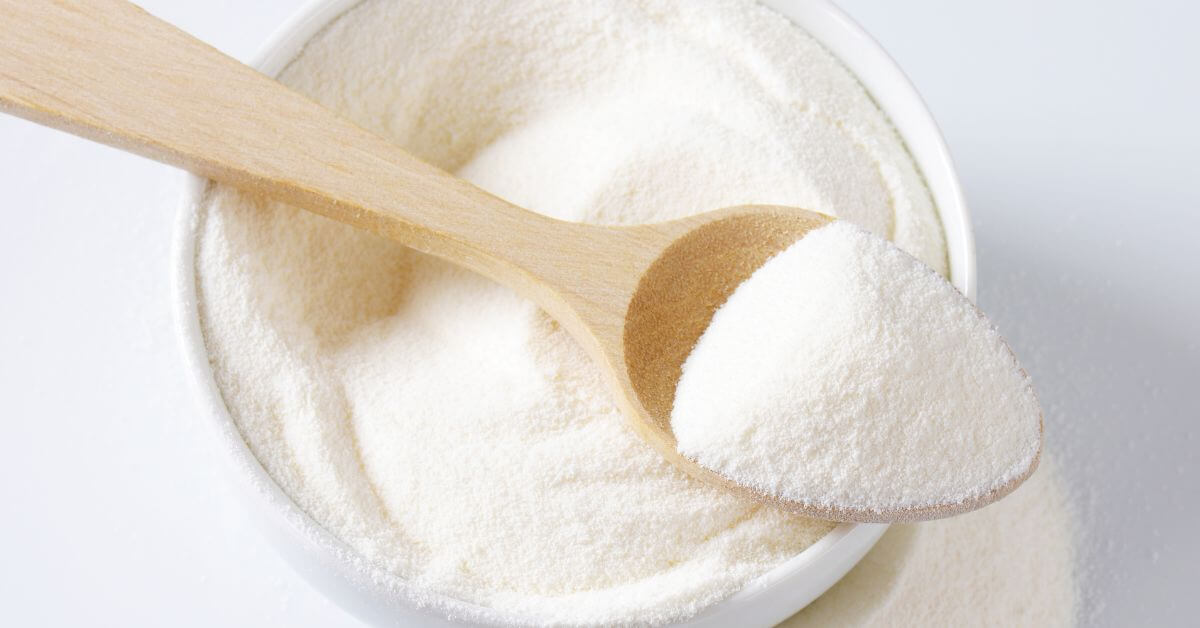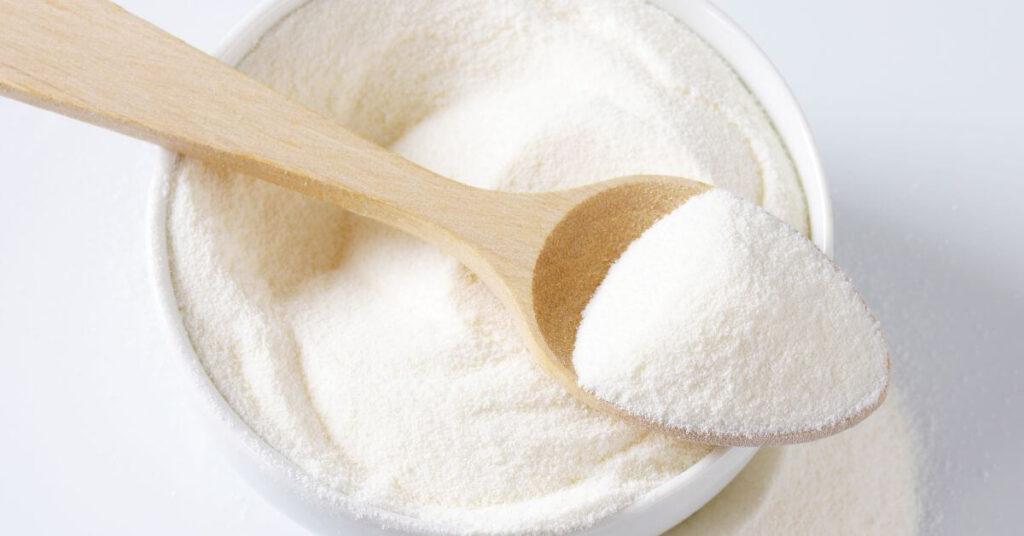 If there's one thing many people agree on, it's that powdered milk is a little, well, weird. However, it doesn't have to be.
Powdered milk has a purpose, and though it historically hasn't tasted great, there are ways to improve its taste and make the health benefits garnered from powdered milk a little bit easier to swallow. Literally. Here's how to make powdered milk taste better.
How to Make Powdered Milk Taste Better
Add Ingredients
Perhaps adding ingredients is the simplest and most effective way to make anything taste better. The trick, though, is knowing which ingredients to add.
When it comes to powdered milk, it's important to remember what you're using it for and when to add the ingredients. If you're simply going to drink powdered milk, you want to add something that has a sweet flavor, enhances its flavor, or neutralizes what you don't like about it. Some common additives include vanilla extract, coffee creamer, or salt, as that will neutralize the flavor.
Make It into a Latte
Always look for ways to use your ingredients that you don't like well in other things. With powdered milk, if you add it to something else, you'll still reap the benefits without having to taste it.
A great way to do this is by adding it to a latte. You'll get all of the delicious flavors of a latte without having to taste the powdered milk. Plus, powdered milk can be used as a substitute for coffee creamer. It's a little healthier, and it'll still improve the flavor of a latte. Win-win.
Use It For Baking
Powdered milk can also be used as a baking ingredient. Hundreds of different recipes include powdered milk, such as cinnamon rolls, puddings, breads, and frostings.
We can't stress this enough, but powdered milk is great to include in baking because it has so many health benefits, and it's also an inexpensive way to reap those benefits and substitute ingredients. You can also use it as an additional ingredient altogether.
Seek out baking recipes that include powdered milk to get those nutrients.
Add It to Tea
Add powdered milk to a cup of tea like you would with a latte. Milk is a common additive in tea, and powdered milk is a good substitution as it won't dilute the tea but add some nice flavor.
Once mixed with a liquid, powdered milk becomes rich and improves the tea's flavor by giving it some depth and richness.
Mix in Some Sugar
Sure, mixing in sugar could fall under adding ingredients, but this is such a solid suggestion that it deserved its own category.
One of the biggest complaints about powdered milk is that it's not sweet enough. Although milk itself isn't that sweet, adding a little sweetness doesn't hurt, and a great way to do that is by mixing in some sugar.
Once your powdered milk has been effectively dissolved in your water, just add a bit of sugar and stir it until it's dissolved. It may not dissolve totally, but it will definitely add some welcome sweetness.
Steep a Carrot
This may seem like an odd suggestion, but hear us out. You'll want to heed this advice if you can't stand the taste of powdered milk and just want to neutralize the flavor, steep a carrot.
A carrot stick will remove the sourness from the powdered milk, neutralizing the flavor and making it a little bit tastier. It's not a cure-all, but if your only complaint is that it's a bit sour, try steeping a carrot. It won't take long, and it'll really help the flavor.
Add Some More Powder
By adding more powder, we don't mean adding more powdered milk. That will only make the flavor stronger, and there's no reason to make it more concentrated.
When we say add other powders, we're referring to powders of different kinds that will add flavor. This could be cocoa powder, powdered coffee creamer, or even a protein powder.
Any powder that has a little bit more flavor, whether it's sweet or even a bit salty, to neutralize the sourness of the powder milk will make the drink taste much better and still allow you to gain whatever benefits you want from it. It's a simple way to make your powdered milk a lot tastier.
Blend with Oil
Try blending your powdered milk with an oil. Use a neutral oil, like vegetable oil that doesn't have much flavor, and add a few drops to your powdered milk. Do this once the powdered milk has dissolved, though, and it's in liquid form.
Whisk up your mixture of milk and oil, and you'll find that you have a less sour drink. Plus, there are tons of additional health benefits that come with different oils, so you'll be drinking something even more nutritional this way.
Mix with Another Milk
You can also always mix your powdered milk mixture with another milk. Whether it be skim, whole, or even plant-based milk like almond or oat, this is a nice way to pack in just a few more nutrients while making powdered milk taste better.
Like with any of the other liquid-based additives, just add it once you've stirred your milk up.
Health Benefits of Powdered Milk
We've mentioned quite a few times here how beneficial powdered milk is to your health. But before we get to those specific benefits, you may be wondering: what exactly is powdered milk made of?
Well, powdered milk is simply concentrated milk, and it's made by removing the moisture from milk. That's why it becomes like milk again when added to a liquid.
Because powdered milk is just dried-out milk, the benefits of powdered milk are essentially the same as liquid milk. It's high in:
Calcium
Vitamin D
Vitamin A
Protein
Enjoy your new and improved powdered milk and all the health benefits gained from drinking it!
You Might Also Like: