This post may contain affiliate links. If you make a purchase through links on our site, we may earn a small commission.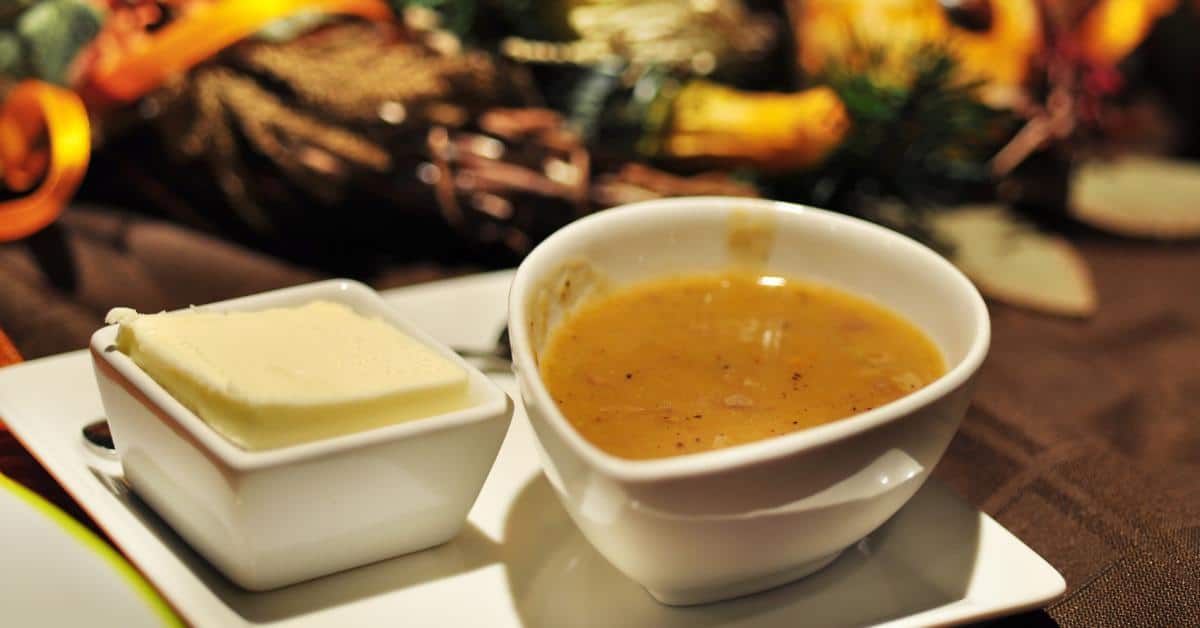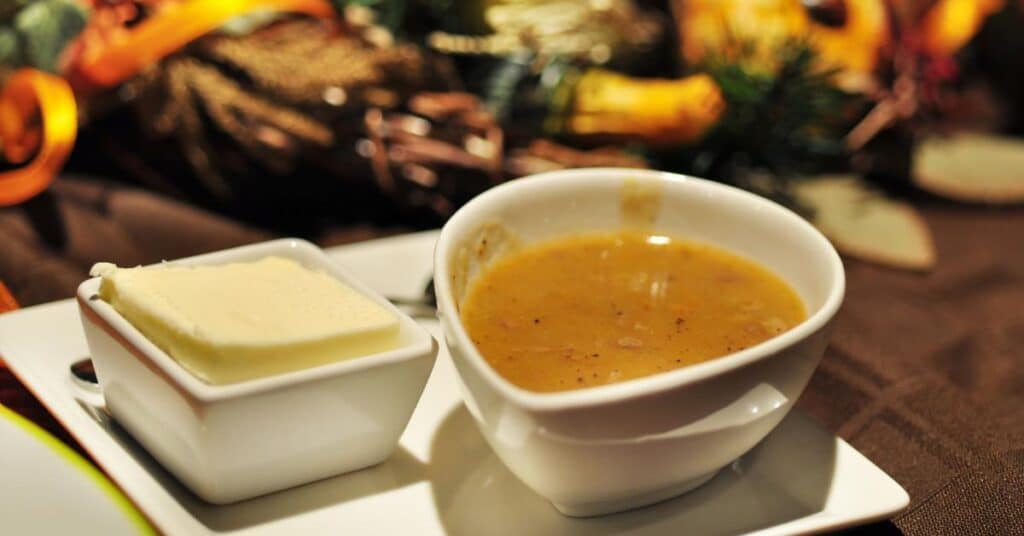 As a home cook, you know that gravy can elevate a dish from ordinary to extraordinary. But what do you do if you find yourself with some extra gravy? With just a little inspiration and some simple ingredients, you can transform your leftover gravy into an entirely new dish.
What to Do with Leftover Gravy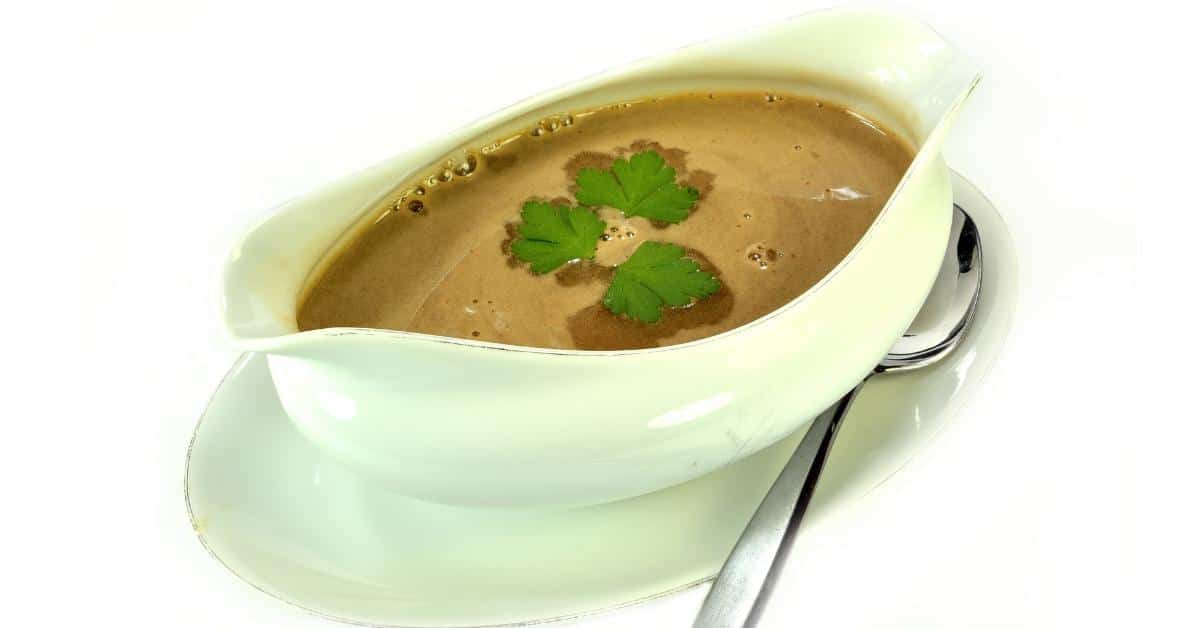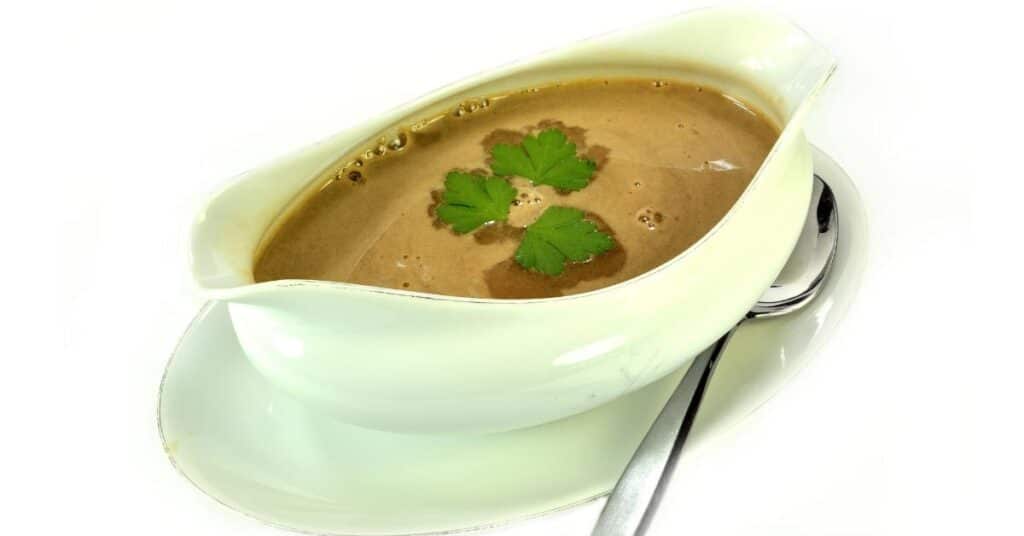 Thicken Soups, Sauces, And Stews
Mix in a few tablespoons of your leftover gravy to your soups, sauces, and stews, and watch the flavors come to life.
Thicker Consistency: The thick quality of gravy is ideal for giving your soups, sauces, and stews a more substantial consistency. Simply stir in some leftover gravy gradually until you reach the desired thickness.
Create a New Sauce: Mix your leftover gravy with different ingredients to create an entirely new sauce. For example, combine gravy with sautéed mushrooms and a splash of wine for a rich mushroom sauce.
Create a Rich Curry Sauce
Turn your gravy into a mouthwatering curry base by adding some coconut milk, curry paste or powder, and a bit of fish sauce or soy sauce. Simmer until the flavors meld together, then add your choice of protein, vegetables, and cooked rice.
Pour It On Vegetables
One great way to use leftover gravy is to pour it over vegetables. Your roasted or steamed vegetables will taste even more scrumptious with a little gravy on top. Some vegetables that go especially well with gravy include mashed potatoes, green beans, and carrots.
Just heat your gravy, drizzle it over your favorite veggies, and enjoy the delightful combination of flavors and textures.
Use It As A Bread Or Biscuit Or Muffin Topping
First, try spreading the gravy on warm, freshly baked bread or toast. Another option is to cut a biscuit in half horizontally and drizzle the leftover gravy on top, allowing it to soak into the fluffy interior.
Spread It On A Hot Dog
Next time you have leftover gravy, consider using it as a sauce to top your hot dog.
To start, heat up your leftover gravy on the stove or in the microwave until it reaches a smooth and pourable consistency. Meanwhile, cook your hot dog however you prefer, whether it's grilled, boiled, or pan-fried.
Once your hot dog and gravy are ready, prepare your hot dog bun by lightly toasting it if you like. Then, place the cooked hot dog in the bun and generously drizzle the warm gravy on top.
Another variation can be creating a "poutine hot dog" by combining the gravy with french fries and cheese curds as toppings.
Make a Skillet Pot Pie
Reimagine your leftover gravy by using it as a base for a skillet pot pie. Combine it with cooked chicken or turkey, vegetables, and some seasoning. Top it with store-bought puff pastry or biscuit dough and bake it in the oven for an irresistible weeknight dinner.
Make an Improvised Shepherd's Pie
Transform your extra gravy into a scrumptious shepherd's pie. Layer it with cooked ground meat (lamb or beef would work great) and vegetables – such as peas, carrots, and onions. Pipe your homemade or store-bought mashed potatoes on top, and then bake it all together for a deliciously different meal.
Switch Up Your Meatloaf Glaze
Instead of the traditional ketchup-based glaze, try using your leftover gravy to glaze your next meatloaf.
FAQs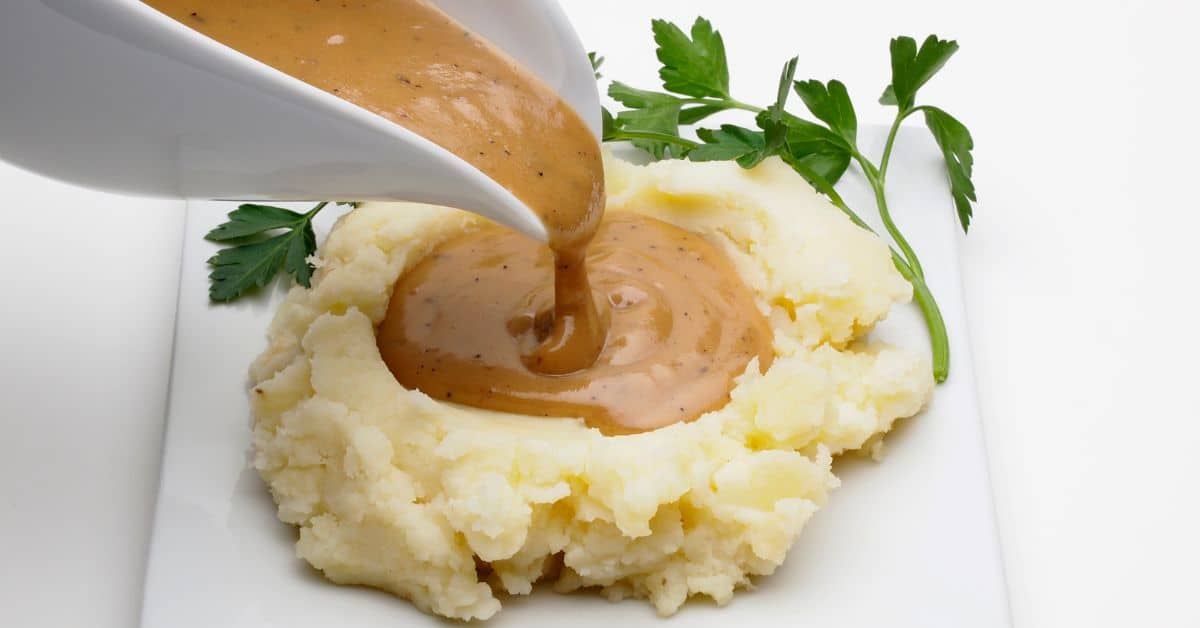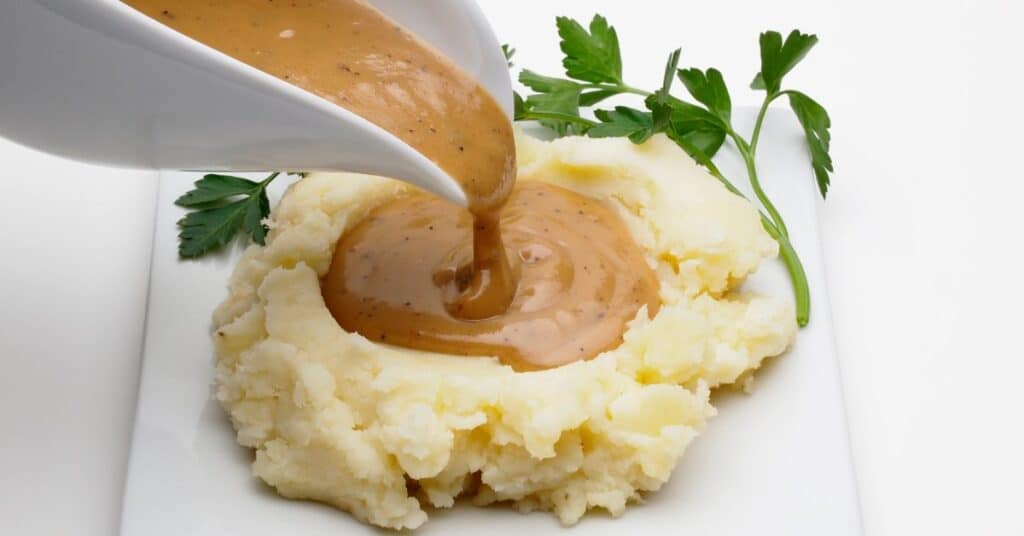 What are some ways to refresh day-old gravy?
To refresh day-old gravy, you can reheat it over low heat while stirring occasionally. Add a bit of water to thin it out if it has become too thick.
How long can I store gravy in the fridge?
You can store leftover gravy in the fridge for up to 3-4 days.
Is it possible to freeze and reuse gravy later?
Yes, it is possible to freeze gravy for up to 3 months for later use.