This post may contain affiliate links. If you make a purchase through links on our site, we may earn a small commission.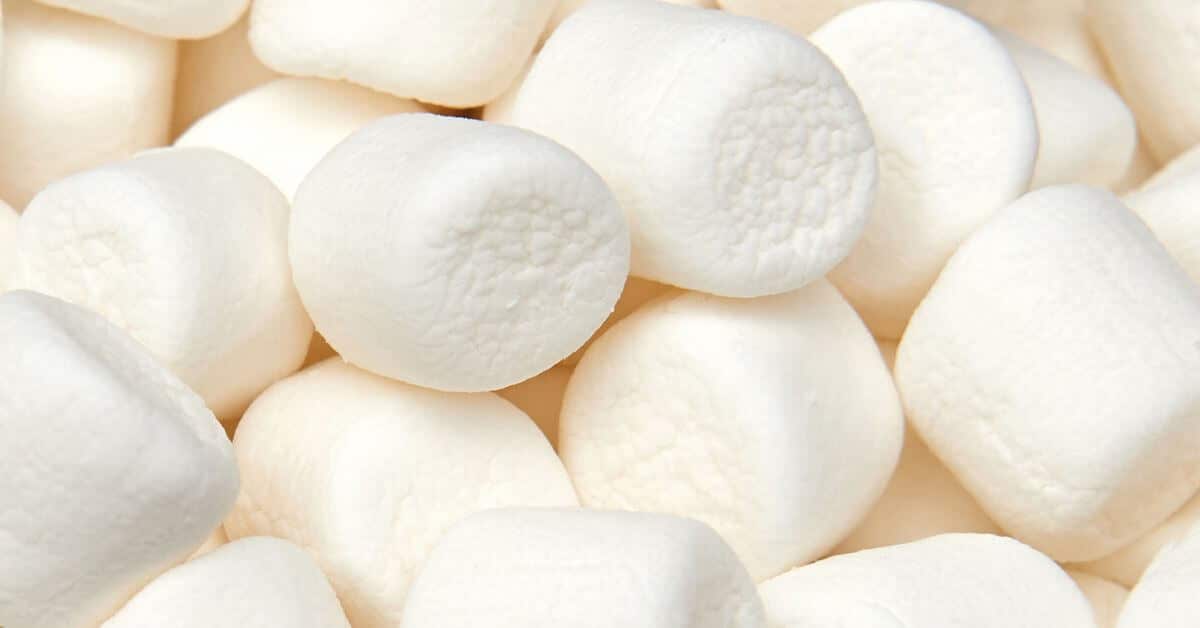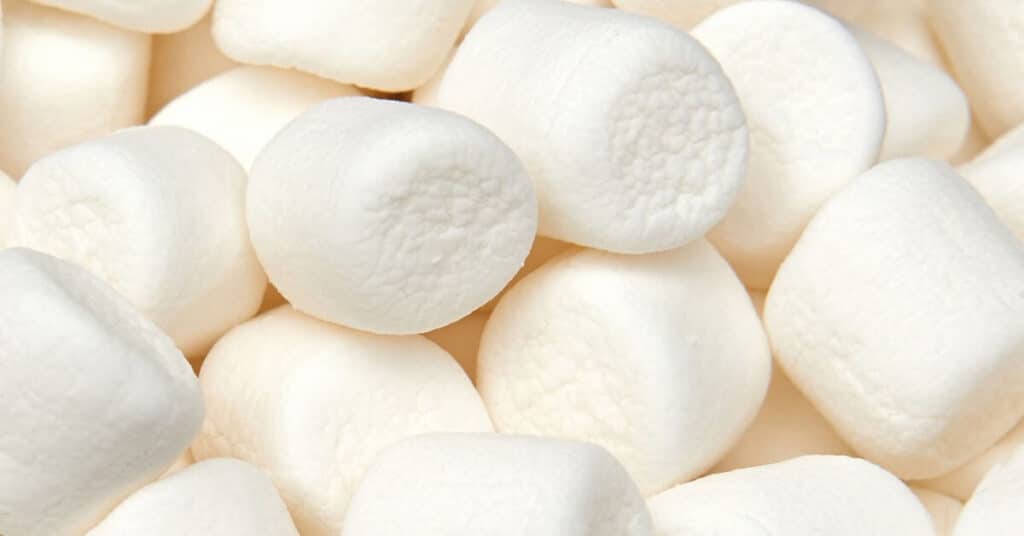 Have the kids all eaten their s'mores for the night, leaving you with a ton of leftover marshmallows? Don't let them go to waste! Sure, you could just snack on them, or you could get creative and use your fluffy marshmallows to make a variety of tasty recipes.
From delectable desserts to scrumptious snacks, the possibilities for what you can do with those extra marshmallows are truly limitless! Not sure where to start? Here's our list of the best marshmallow recipes that'll put this delicious treat to good use.
Best Ways to Use Leftover Marshmallows
Marshmallows are an incredibly versatile ingredient that tastes fantastic in many different recipes. S'mores and Rice Krispie Treats are great, but there are so many other fun twists to try that will make you and the whole family's taste buds dance. Check them out below!
It's poutine — with a unique twist! Sweet potato fries, marshmallow Fluff, apple pie filling, and crunchy caramel corn come together for a sweet and savory twist on the classic Canadian dish. The sweet potatoes provide an earthy base, while the marshmallow fluff sauce gives it a creamy sweetness.
Revive your stale marshmallows by transforming them into this homemade marshmallow cream.  Perfect for topping off sweet treats or just eating by the spoonful, this marshmallow cream is a delicious alternative to store-bought fluff. Its texture is wonderfully light and fluffy, and only a few simple ingredients are needed.
This cookie recipe is everything you love about s'mores but in cookie form! Graham cracker crumbs are mixed into the dough, giving these cookies an unmistakable flavor, while the chocolate chunks provide fudgy pockets of chocolate in every bite. Then, marshmallows get toasted on top for an extra layer of gooey goodness.
Peanut butter and marshmallow are a match made in dessert heaven! These no-bake bars start with melting butter and peanut butter chips over low heat. Then add sweetened condensed milk and toss with marshmallows and dry roasted peanuts before pouring it all into a pan to cool in the fridge before serving.
Take your leftover marshmallows to the next level with a marshmallow cheesecake! It's creamy, fluffy, and filled with the same sweet marshmallowy flavor you love. The base is a buttery crust made of crushed animal crackers that adds a delicious crunch to every bite. For an extra zesty touch, add in some fresh lemon juice and top it all off with colorful sprinkles for an eye-catching appeal!
Chocolate-dipped marshmallows is a simple recipe that combines two classic favorites: chocolate and marshmallows! Just grab your favorite meltable chocolate, marshmallows, sprinkles, and some sticks or straws if you'd like to turn them into pops. Ready in just a few minutes, this sweet treat is sure to be a hit at any gathering!
If you're looking for a sweet and satisfying snack, then this hazelnut butter and fluff grilled cheese is the perfect dish. The combination of creamy, nutty spread with melt-in-your-mouth marshmallows topped with a layer of brown sugar and cinnamon will tantalize your taste buds. Plus, it's simple to make with just 4 ingredients!
Everyone loves brownies, but why settle for boring when you can have fudgy marshmallow brownies? These delicious treats combine the classic moistness of homemade brownies with the gooey goodness of marshmallows and a rich chocolate frosting topping. They bake in only 30 minutes, so you can enjoy your heavenly creation in no time!
This creamy vanilla ice cream shake is a creative way to enjoy your leftover marshmallows. To make it, simply combine charred marshmallows, vanilla bean seeds (or extract), sour cream, plain yogurt, or crème fraîche in a stand mixer or immersion blender until smooth. You could even booze it up by adding a shot of suitable liquor. Delish!
Marshmallow Mania
This wraps up our exploration into all the different ways to use your extra bag of marshmallows. From easy, quick recipes like cookies and no-bake recipes to more creative treats like poutine and milkshakes, there are so many delightful dishes you can whip up with the soft sugary goodness that comes in a bag of marshmallows.
FAQs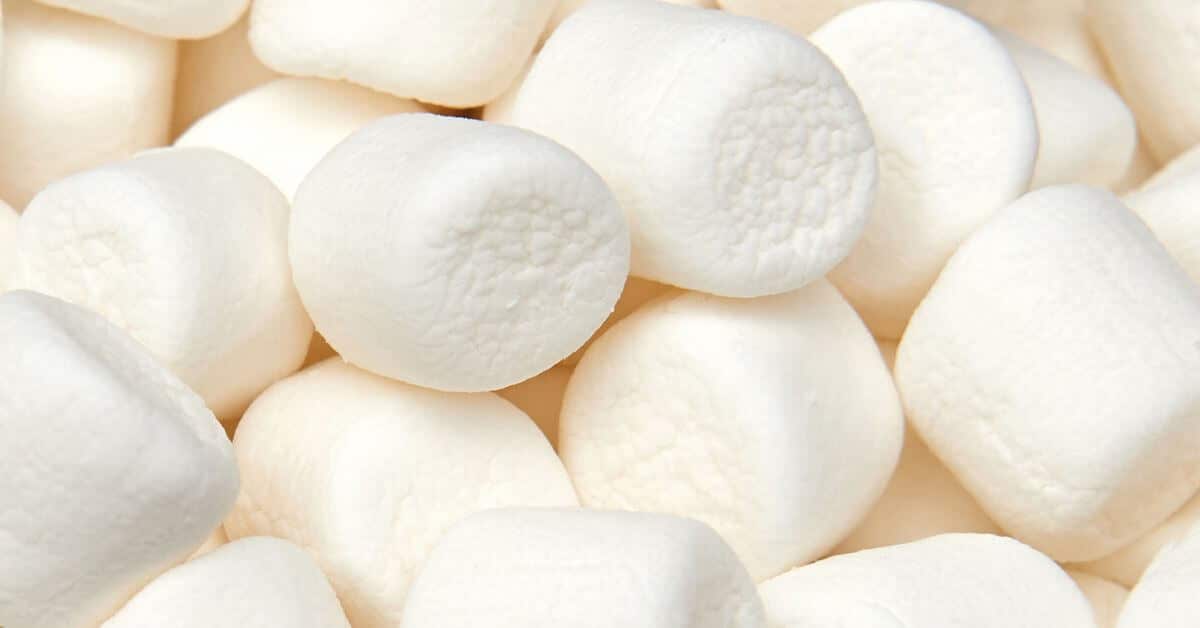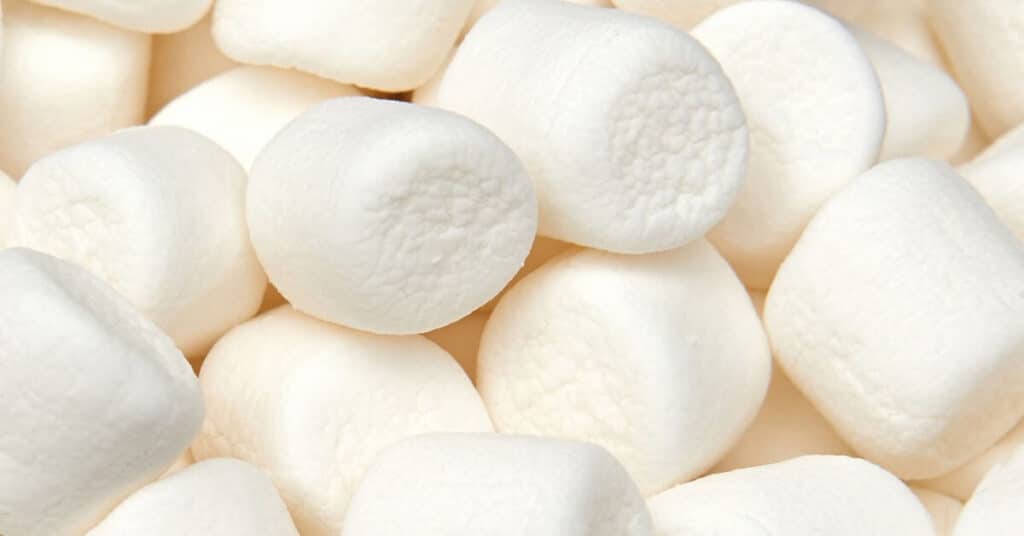 How to Store Marshmallows
Store marshmallows in a sealed container in a cool and dry spot. If you live in a high-humidity area, store them inside your refrigerator but keep them away from other foods that might release unwanted scents. If you have upon rock-hard or stale marshmallows, pop them into the microwave on top of wet paper towels- wait approximately 10 seconds before checking if they've softened up.
How Much Sugar is in Marshmallows
According to Cake Decorist, one marshmallow has approximately four grams of sugar, which is roughly equal to one (1) teaspoon of granulated white sugar.
How to Melt Marshmallows in the Microwave
Pour one TBSP of water into a microwave-safe bowl. Add your marshmallows and microwave for 30 seconds. Stir the mixture. Microwave it for 30 more seconds or until your marshmallows are melted to your liking.
You Might Also Like: