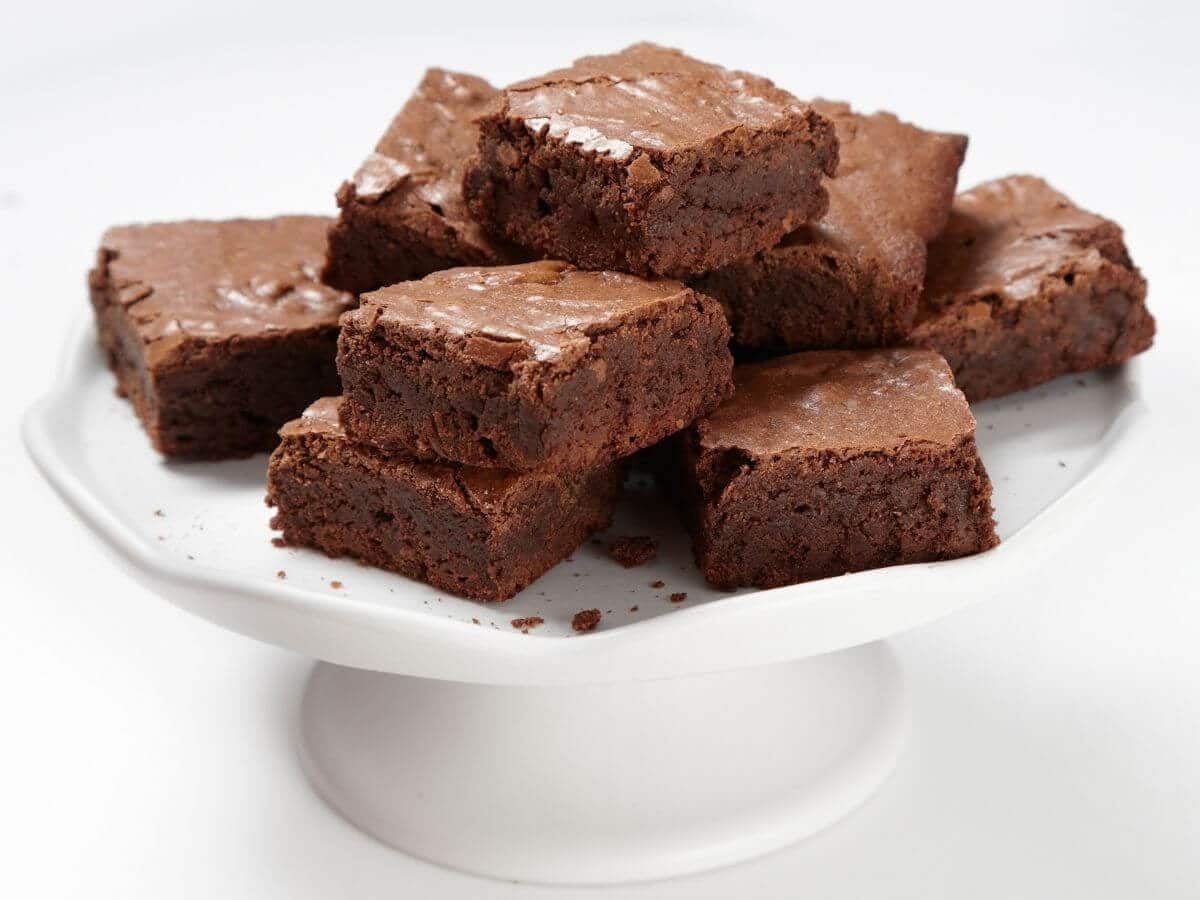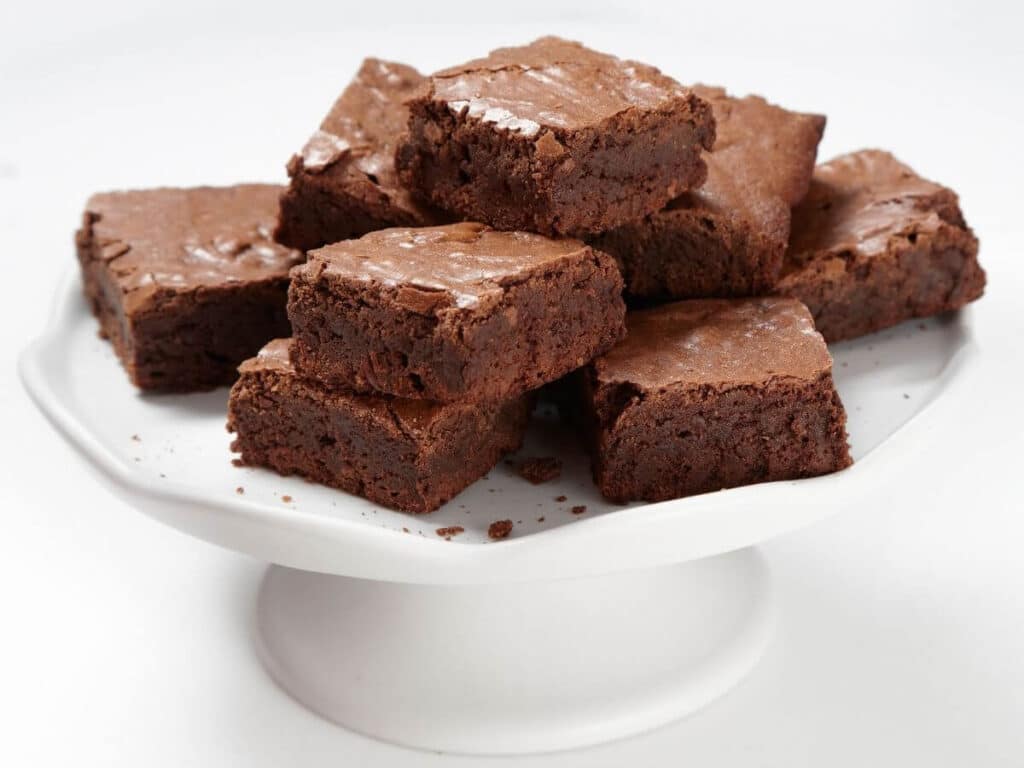 I love brownies. I mean, who doesn't? Brownies are one of those desserts that everyone seems to enjoy. They're simple enough for a novice baker but still special enough for a party or as an everyday treat. The crispy edges, the soft center… the chocolate. Yum!
If you love brownies and hot chocolate, then you are going to love today's post! Keep reading to learn how to make brownies with hot chocolate mix.
Why Is Hot Chocolate Mix Great for Brownies?
Hot chocolate mixes are super convenient, tasty, and perfect for making brownies. Here are a few reasons we love making brownies with hot chocolate mix:
Using a hot chocolate mix is easier than measuring out every ingredient.
It makes a big batch of brownies, which is great if you're serving friends or family.
Plus, they make you feel like an awesome baker!
How To Make Brownies With Hot Chocolate Mix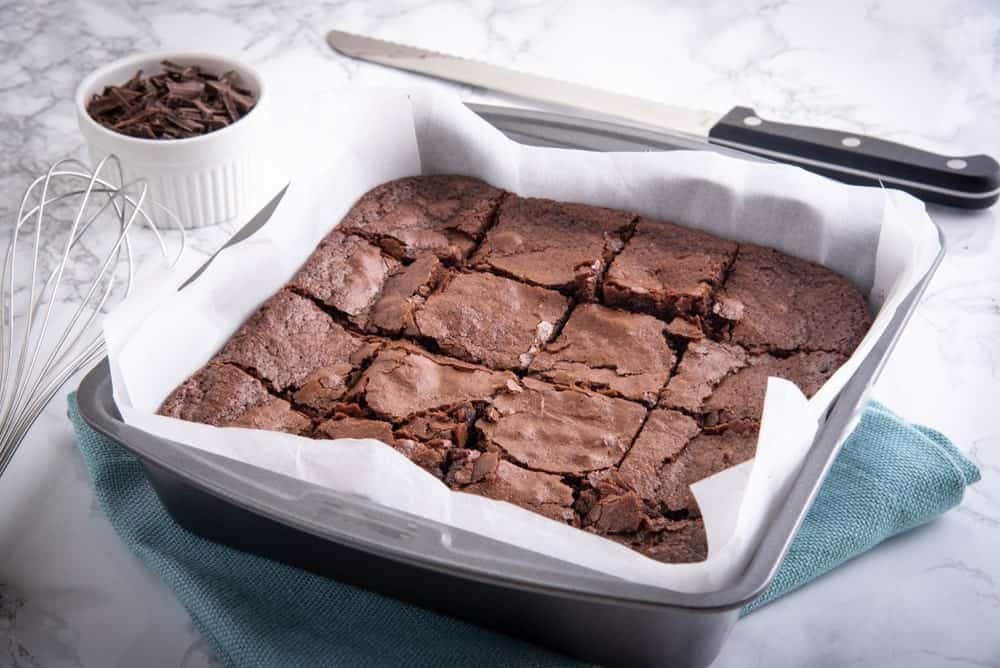 Ingredients:
2 sticks (1 cup) unsalted butter, melted
1 cup sugar
3 large eggs
1 tsp. vanilla extract
1 cup all-purpose flour
½ cup hot chocolate or hot cocoa mix
½ tsp. baking powder
1 tsp. fine salt
1 bag (12 oz.) semi-sweet chocolate chips
Instructions:
Line a 9-by-13 baking pan, allowing the parchment paper to extend past the sides of the dish. Set it aside after spraying it with cooking spray.
Preheat your oven to 350 degrees Fahrenheit.
Mix the butter, eggs, vanilla extract, and sugar in a mixing bowl.
Stir in the flour, salt, hot chocolate mix, and baking powder until smooth.
Add half of the chocolate chips and mix well.
Add the brownies batter to the ready baking pan.
Bake it for 30 to 35 mins, or until the brownies separate away from the pan's borders and are cooked in the center.
Take it from the oven, and instantly spread the remaining chocolate chips. Set it aside for 5 minutes or until chocolate chips become incredibly soft. Evenly distribute the melted chips with a spatula and set them aside to cool for around 10 minutes.
Lift the brownies from the pan using the foil overhang and place them on a rack to cool completely. Cut into squares or in any shape you want.
Serve and enjoy!
How To Make Brownies With Hot Chocolate Mix: Tips & Tricks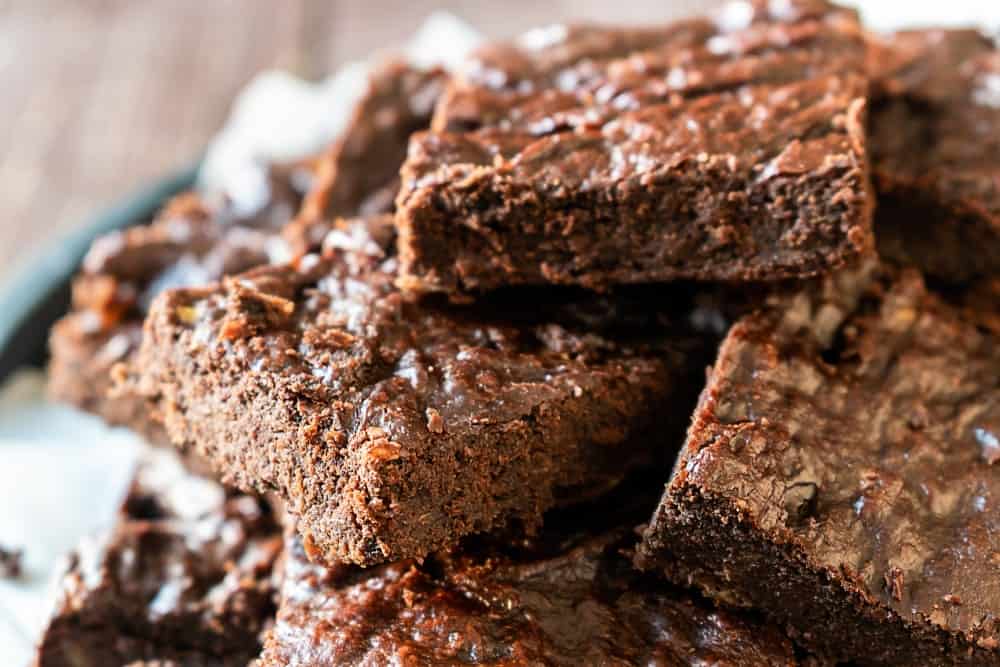 Pick a hot chocolate mix that doesn't contain vegetable oil. The fat in the oil will cause the brownies to turn out cakey instead of fudgy.
Added sugar, artificial flavors, and preservatives can be found in hot cocoa or hot chocolate mix. Adjust the quantity of sugar according to your taste.
Taste the hot chocolate mix before starting to make sure you like it. If it's too sweet or bland, you can increase the sugar in the batter or add a tablespoon of cocoa powder.
Try baking a batch of hot chocolate brownies with other flavorings, such as mint or peanut butter.
These brownies will last 2 to 3 days if stored in an airtight container.
You Might Also Like: