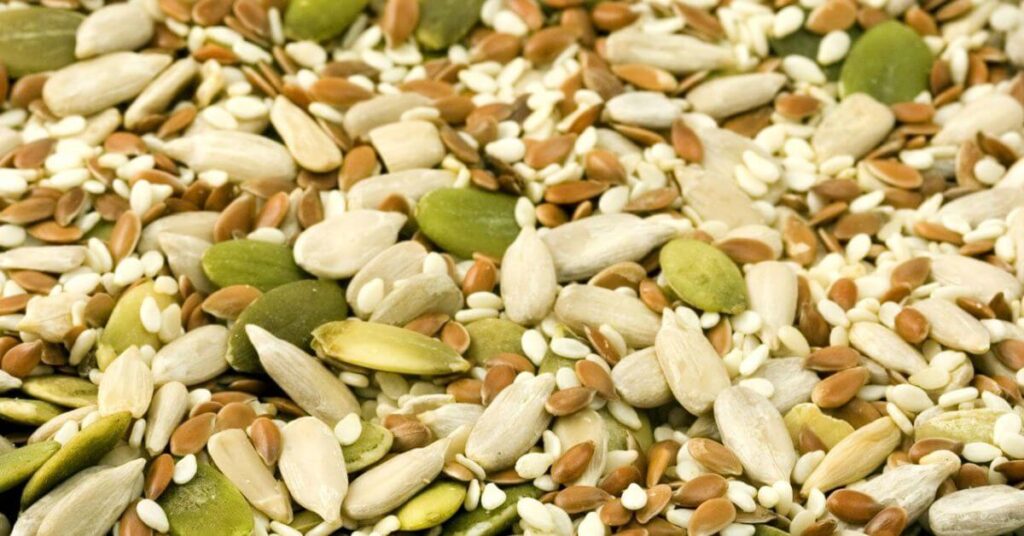 Nuts and seeds are extremely healthy because they give us protein and energy, they contain the good fats that we need, and they are also versatile and delicious. Keep reading to learn what the 10 best seeds for your health are.
You can eat seeds every day and in so many ways. Seeds contain healthy monounsaturated and polyunsaturated fats, which are beneficial for both your heart and your weight. Keep reading to learn what the 10 best seeds for your health are.
Health Benefits of Seeds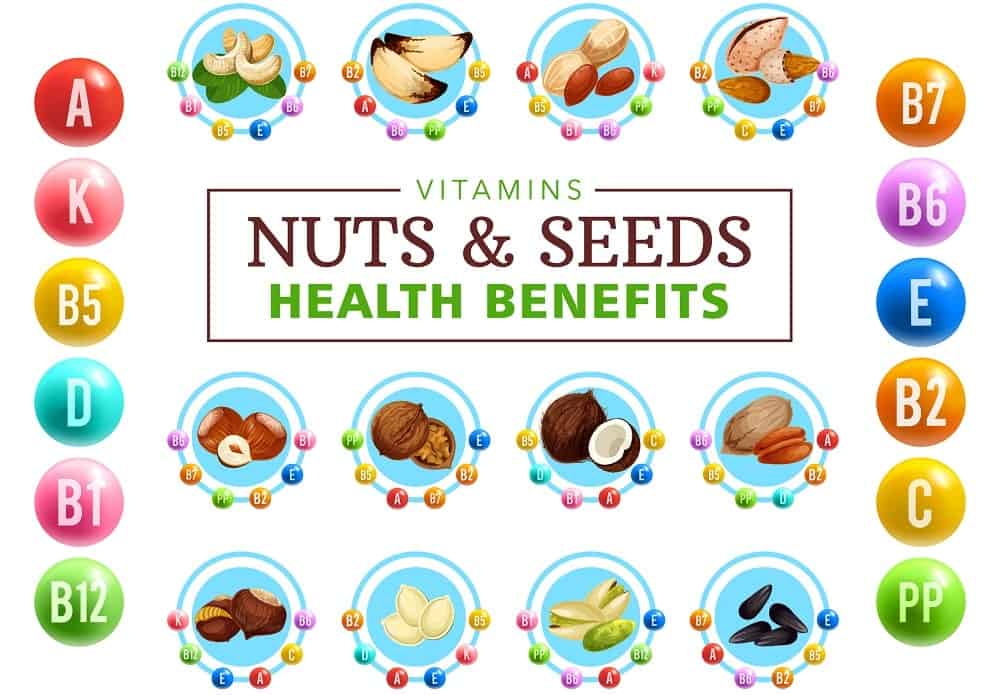 Whether you choose foods with seeds already in them or eat seeds just as they are, they are very healthy. They are also extremely versatile. You can use them in all kinds of recipes, from soup to baked goods.
Eating seeds can help you feel fuller faster and keep your weight at a healthy level, help keep your cholesterol in check, and give you an energy boost. Most seeds contain fiber, fats, vitamins, minerals, and antioxidants.
You can sprinkle them on your cereal, in your salad, put them in your yogurt, put them in your baking, in a power shake or smoothie, or just have them as they are.
You can find them anywhere and they are a great way to get protein for those who follow a vegan diet or have nut allergies. Small, inexpensive and you can find them everywhere.
10 Best Seeds for Your Health
You can find a few you like the best and try to incorporate them into your regular recipes, snacks, and substitutes for other nuts. Most seeds are available in butter form from health food stores or high-end grocery stores.
Chia Seeds
Chia seeds are a great choice. Tiny but powerful, they are high in healthy fats. About 8.7 grams in a 1-ounce serving of chia seeds is a good result.  About 60% of the fat in chia seeds comes from the beneficial omega-3 fatty acids.
They also have protein and they contain all nine amino acids, making them a good plant-based source of complete protein. They have vital micronutrients, especially minerals.
Flax Seeds
Flax seeds are very versatile and can help lower cholesterol and heart disease. They contain fiber and omega-3 which are important to have in your diet as they help with digestion.
Flax seeds give us protein and fiber and can be added to anything you like. They are available in many forms, from whole seeds to powder.
Pumpkin Seeds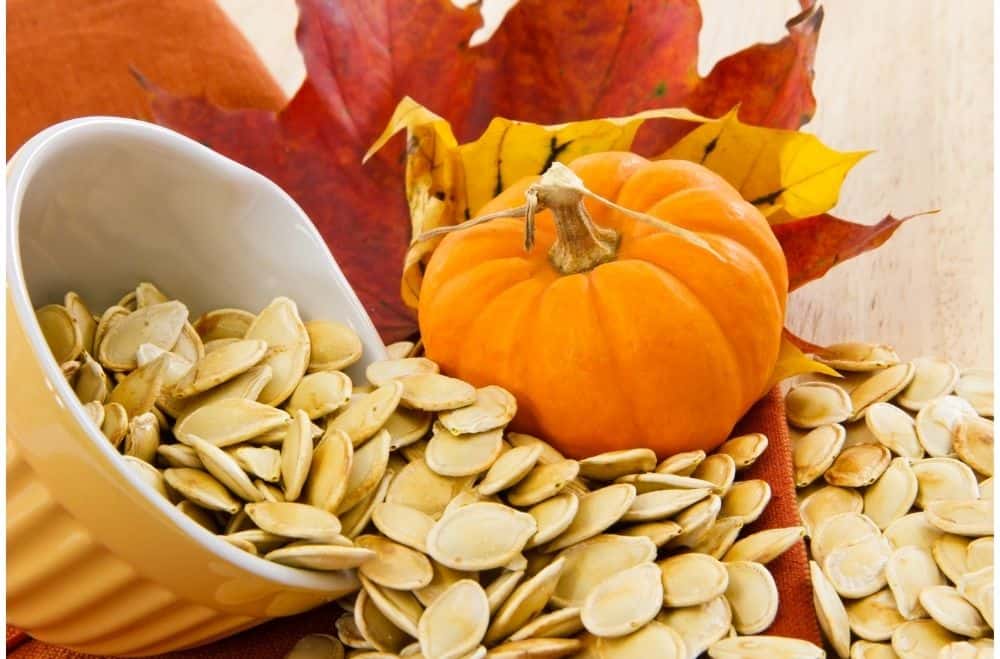 Pumpkin seeds are packed full of nutrients and they are also a great tasting snack. You can easily roast your own pumpkin seeds once you remove them from the pumpkin. And they aren't just for Halloween.
They are high in fiber, protein, vitamin K, healthy fats, and a load of other nutrients. They are very versatile, from eating them as they are to adding them to salads, and baking.
Sunflower Seeds
Sunflower seeds are also readily available and a very healthy option. They are great to eat either in the shell or out and can be taken along for a great nutritious snack.
They are rich in protein and give you an energy boost, and are loaded with fiber, and other vitamins like Thiamine,  Riboflavin, Niacin, Pantothenic acid, Folate, Choline, vitamin B6, vitamin C, and vitamin E.
Hemp Seeds
Hemp and hemp products have been flooding the market over the past several years. They are very nutritious and have a mild, nutty flavor, and are rich in two essential fatty acids, linoleic acid (omega-6) and alpha-linolenic acid (omega-3).
They are a great source of protein and fiber, can be eaten plain or added to other recipes, and are a great source of vitamin E and minerals, such as phosphorus, potassium, sodium, magnesium, sulfur, calcium, iron, and zinc.
Sesame Seeds
We often find sesame seeds on baked goods, in health bars, and that is what tahini is made from. These seeds are great tasting and can be eaten plain, or added to your favorite recipes and snacks.
They are a great source of protein, calcium, vitamins, B, and E. They work well at filling you up and giving you a boost of energy while helping to lower your blood pressure and cholesterol.
Quinoa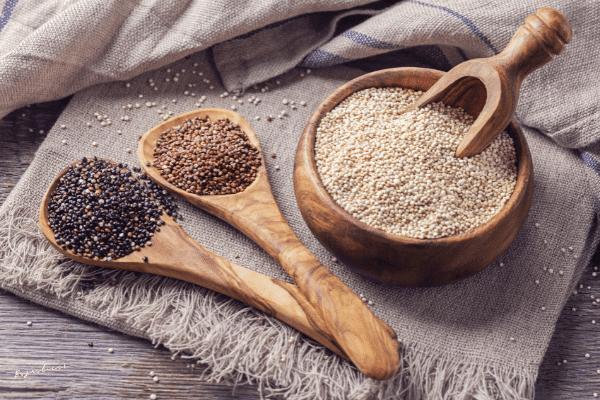 A few years ago, people went crazy for quinoa. The truth is it's been around for centuries. It has a nice nutty flavor and is high in fiber, protein, B vitamins, and iron.
High in protein, fats, and fiber, this little seed is a powerhouse in flavor and nutrition. There are many different types of quinoa and it will absorb any flavor you add to it, making it very desirable.
Pine Nuts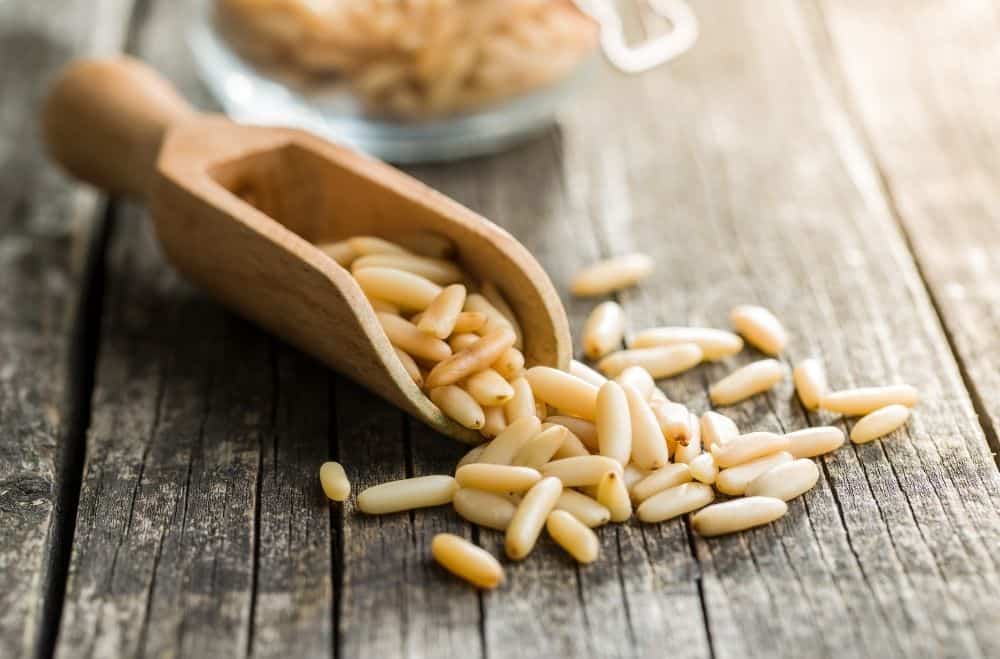 Don't let the name fool you. These are actually seeds. Highly desirable seeds, too. They are very flavorful and versatile. People enjoy them roasted or added to other recipes, salads, smoothies, and more.
They are high in calories, but that comes from the healthy fats, which are protein. They are an excellent source of vitamin E, copper, and manganese. Pine nuts are also a good source of vitamin K, magnesium, phosphorus, and zinc.
Pomegranate Seeds
Pomegranate seeds are another great seed and they come with their own juice. You can eat them right out of the fruit, and you can also earth the entire seed to remove the center.
They provide protein, fiber, magnesium, and potassium, plus they are very high in vitamin C. They are very healthy and very fun to eat. The juice in the seeds contains compounds and nutrients that are very good for us.
Grape Seeds
If you have ever bitten into a seed or two while eating grapes, you likely found it to be rather bitter. But they are a very good source of fiber, minerals, and protein.
You can eat them right in the grapes, if you like, or find the grape seeds in other forms, like oils.
Seeds for Life
Adding more seeds into your diet is a great way to boost your health, lower cholesterol, and help fight heart disease. Seeds are so versatile, you can have them a different way, every day.
You Might Also Like: