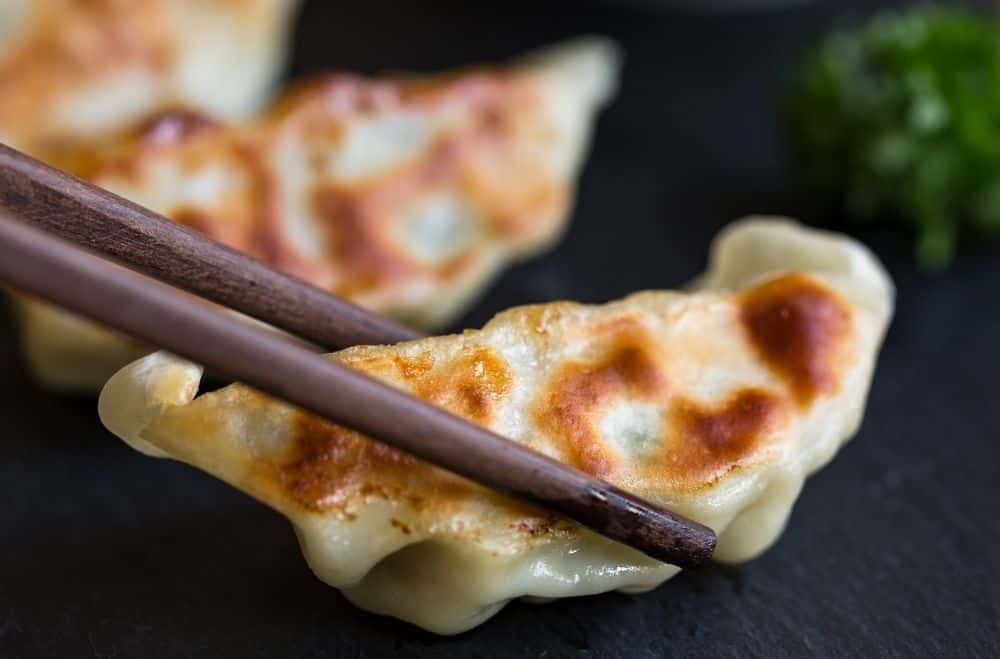 If you're into healthy yet belly-filling food, then we're sure you've heard of WaBa Grill. It is a fast-casual restaurant chain that was established in 2006 in Southern California. It has since expanded to over a hundred locations across southwestern states.
Known for its rice bowls that most times have a bed of rice, veggies, grilled protein, and various sauces, WaBa Grill has plenty of nutritious selections compared to other fast-casual restaurants. The restaurant essentially gives diners fuss-and guilt-free selections that cater to various diets, such as vegetarian, vegan, gluten-free, low-carb, and so much more. The food that WaBa Grill serves is even allergen-friendly, making it ideal for those that have dietary allergies and restrictions.
Here are five interesting facts that you may not know about this famous, fast-casual restaurant chain:
1. It was originally named "Fresh Grill"
Eric Lee founded WaBa Grill way back in 2006. When it opened, its name was not WaBa Grill but rather Fresh Grill. Lee focused on serving healthy yet, sumptuous food to their customers at prices they could easily afford. The restaurant was such a hit that Restaurant Business, a commercial foodservice industry magazine, named WaBa Grill one of the "Fastest Growing Small Chains in America."
2. They're motivated to create a better meal for all of their diners
The people at WaBa Grill are highly motivated to provide diners with a better overall meal. This essentially means that they take every step of the meal prep process seriously and take no shortcuts whatsoever. From grilling the protein to slicing and dicing the vegetables to picking only the highest quality ingredients like fresh, never frozen chicken, marinated ribeye steak, wild-caught salmon, organic tofu, and jumbo shrimp, WaBa Grill is wholly committed to satisfying your taste buds without ruining your diet. Diners can rest assured that WaBa Grill grills your meal to perfection over an open fire. No microwaves, no frying, and no artificial additives ever.
3. Its menu is simple and easy to understand
Doesn't it annoy you when you get to a restaurant, famished and ready to eat a horse, only to be met by a menu that reads like a math equation? You won't encounter problems like that at WaBa Grill, as the small menu takes the confusion and complexity that often comes with ordering food. WaBa Grill has simplified the menu, which consists of the following primary categories: Rice Bowls, Veggie Rice Bowls, Healthy Value Menu, Plates, Salad Entrees, Sides, Sauces, Dressings, and Beverages.
The bowls and plates are identical; you simply choose between white and brown rice, include optional veggies, and choose your protein. The protein options include Chicken, White Meat Chicken, Sweet & Spicy Chicken, Rib-Eye Steak, WaBa (Chicken & Steak), WaBa (White Meat Chicken & Steak), Wild Caught Salmon, Jumbo Shrimp, and Organic Tofu. Some of the meats are made with an in-house marinade, while others are tossed in their famous signature WaBa sauce, which is essentially teriyaki sauce. The restaurant has other sauces and dressings to choose from as well.
4. It enjoyed massive success despite the pandemic
Despite the pandemic, WaBa Grill reported that 2020 was its best-performing year. WaBa Grill ended the year by establishing brand-new records in total system sales, which were up by 3%, with over 25% of all business coming from digital sales channels, said the company CMP, Mark Finnegan. "Fortunately, we had systems in place before the pandemic that allowed for less of a learning curve for both our franchisees and guests already familiar with WaBa Grill," Finnegan said in a press release. Numerous factors led to the WaBa Grill's banner year, including a refreshed mobile rewards app that boasted a new look, more member benefits, and an upgraded guest experience with a simpler menu layout and order flow.
"Due to the simplicity of our menu, our food is prepared quickly, and we have our packaging down to a science which served our guests and delivery drivers well for fast pickup," Finnegan said. "With updated technologies, marketing geared towards value and family, and the hard work of our dedicated franchise partners, we were able to achieve a financial performance that has the entire WaBa Grill system very excited about the future."
5. WaBa Grill is a top franchise
WaBa Grill announced ranked amongst the nation's top 500 franchises in Entrepreneur magazine's 2021 Franchise 500 List. Along with the brand's debut ranking, WaBa Grill was acknowledged as a top-five franchise within the competitive Asian Food category.
Best Menu Items
Most Nutritious Rice Bowl Option
Organic Tofu Rice Bowl is the most nutritious option in the rice bowl category for several good reasons. It has the least amount of sodium, cholesterol, carbohydrates, and sugar. This option holds 670 calories, 11g fat, 2g saturated fat, 109g carbohydrates, 23g protein, and 1,593mg sodium.
Most Nutritious Healthy Value Option
The Healthy Value Menu seeks to entice health-conscious diners who are also working on a budget. Many of the value menu items are sides, including salads, soups, and dumplings. The Loaded Miso Soup with Tofu has just 160 calories, 3.5g fat, 1g saturated fat, 19g carbohydrates, and 9g protein. It is also free of cholesterol and holds a mere 3g of sugar. The Miso Soup can also be ordered with chicken or white meat chicken.
Most Nutritious Plate Options
Similar to the Rice Bowls, the Organic Tofu Plate is among the most nutritious options in this class. It is served with rice, tofu, greens, citrus, and sauce. The plate holds 830 calories, 14g fat, 3g saturated fat, 132g carbohydrates, 30g protein, and 2,002mg sodium. It is also free of cholesterol and lower in sugar compared to other options in this class.
FAQs
Is WaBa Grill a choice for weight loss?
Absolutely! WaBa Grill offers a range of options that can support your weight loss journey. They provide protein-rich dishes packed with vegetables and whole grains. The sauces they use are light and low in fat, helping you maintain a calorie intake. Opt for proteins and fiber-filled veggies when ordering from their menu to optimize your weight loss goals.
What kind of food does WaBa Grill serve?
WaBa Grill specializes in a fusion of Korean and Japanese cuisine. Their menu focuses on grilled meats along with fresh veggies and rice bowls. You'll find mouthwatering options like teriyaki chicken, beef, salmon, and customizable rice bowls and salads. It's a choice for a quick yet healthy meal whether you're dining in or on the go.
Can I use Apple Pay at WaBa Grill?
Certainly! WaBa Grill gladly accepts Apple Pay at their locations to make your payment experience easy and convenient. However, it's worth noting that availability may vary across locations so it's always a good idea to double-check with your local WaBa Grill before visiting.
You Might Also Like: