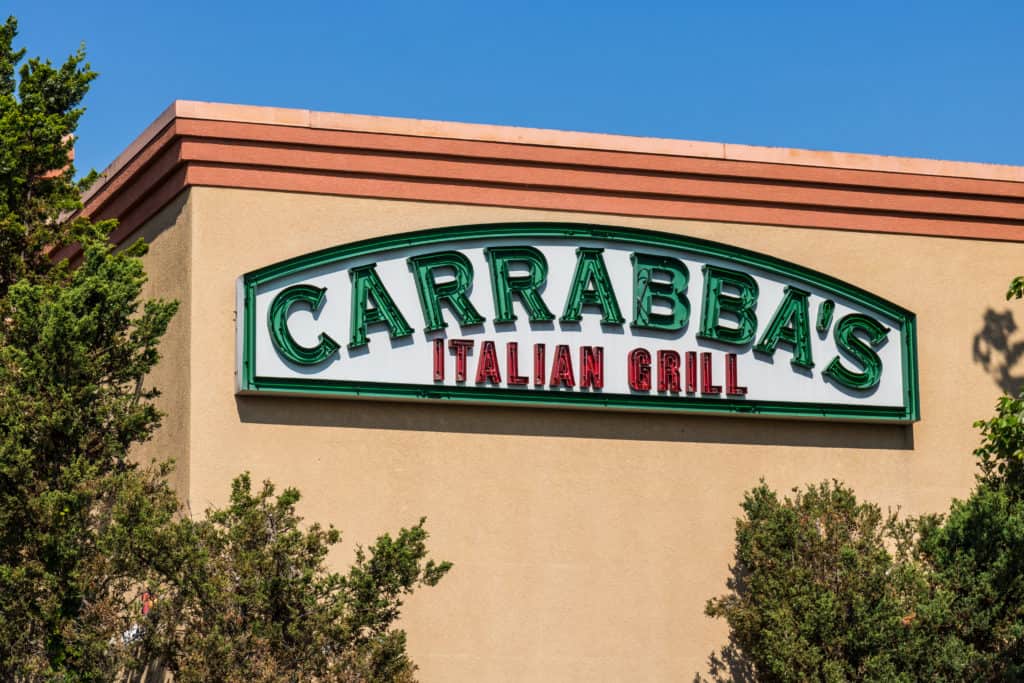 Carrabba's Italian Grill is one of the most popular restaurants in America and is visited by thousands of people each year. It sells the most delicious Italian based food, which is why people love it so much. Even though it is such a regular part of so many people's lives, there are still many things that people don't really know about the restaurant. Since it is such a fundamental part of the American food industry, it's always great to learn more about it. Here are a few things that you probably didn't know about the Carrabba's Italian Grill including some tidbits about Carrabba's Italian grill menu.
1. It Started off as a Family-Owned Business
It started off in 1986 and was founded by Johnny Carrabba II and his uncle, Damian Mandola. The first location chosen for the Carrabba's Italian Grill was in Houston, Texas, and it soon became a really popular venue in the area. It became famous for its authentic recipes they used to cook all of their food.
2. Multiple Stores Opened Within a Decade of the First One
It opened its second location in 1993, and by 1995 the owners had opened 10 more. They bought the rights for a national chain of Carrabba's Italian Grill soon after, and the company became known as the Bloomin' Brands. They have more franchises under their belt, including the Bonefish Grill, Carrabba's and Outback, and Fleming's Steakhouse.
3. The family is still Involved
Mandolas and Carrabbas are still involved in with the chain business. The business focuses on the family until now, since they like to remind people of the authentic Italian roots of the restaurant. You can see the family tree of the Mandola and Carrabba on their website as well.
4. Signature Steak Was Made by Mandola's Father
Carrabba's Italian Grill is famous for their amazing grilled steaks. They used the same selection of meat cuts and chops that he used to make steak dinners with.
5. First Two Locations Are Still Owned by the Carrabba Family
The first two restaurants which opened in Houston became the bases for the nation-wide chain.
6. Some Recipes are Still Inspired by the Real Carrabba Family Recipes
A lot of recipes sold in the modern restaurants were introduced by Damian's sister, Rose, and mother, Grace. This includes famous Signature pasta dishes and soups. The pasta is all hand-tossed in the authentic sauces and loved for their quality and texture.
7. Their Pastas Are Made In-House
Italian cuisine is famous for its rustic pastas. They prefer their pastas to be made in-house and fresh rather than store bought. This makes the pasta more absorbent to the sauce and tastier to eat. The Carrabba's Italian Grill has ensured that all their branches make authentic, in-house pasta for their customers.
8. Mandola and Carrabba Host a Cooking Show on PBS
The Cucina Sicilia is a really popular cooking show on PBS that teaches viewers how to make authentic Sicilian classics. It is a really helpful show, where viewers can learn easy methods to cook the best foods in the world, including classics in the Carrabba's menu. If you love the cuisine at Carrabba's Italian Grill, then you definitely should try some recipes from the cooking show.
9. Chicken Bryan Isn't Named After a Bryan
The Chicken Bryan is one of the most popular dishes of the restaurant. It is a chicken breast covered in goat cheese, basil and lemon-butter sauce, and sundried tomatoes. However, most people think that it is named after a man named Bryan. It is actually named after the city of Bryan, Texas where the parents of Carrabba settled after entering the United States.
10. They Can Bring Your Order Directly to Your Car
The restaurant has a car side service, where they can bring your meal to you. If you want to get take away, all you have to do is call ahead and pull up your car to the restaurant. They will bring the meal to your car so that you don't have to get out of the vehicle. It's an easy way to collect for your food.
11. You Can Play with the Pizza Dough at Your Table
For entertainment purposes, the staff can get a ball of pizza dough at the table for the kids to play with. It is fun for the kids to shape the dough and use it like play dough.
12. They Have A Special Loyalty Card
The Carrabba's Italian Grill has a loyalty card that you can get to make you legible to many benefits and perks. It lets your acquire some incentive points, as well as get notified when there are some events, incentives, and discounts at the restaurant. You can get invites to cooking demonstrations, special dinners, and even wine tastings.
13. The Unhealthiest Item on Carrabba's Italian Grill Menu
The Cavatappi Franco is one of most delectable dishes on the menu. If you feel like being indulgent and want to have a carb-filled meal, this is definitely the item you need. It includes tops spiral-shaped pasta with mushrooms, grilled chicken, broccoli, olives, sun-dried tomatoes, garlic, ricotta salata, and olive oil. This recipe is a truly indulgent meal which contains 76 grams of fat, 1266 calories, and 1,917 milligrams of cholesterol.
14. Some Franchises Do Home Deliveries
Some locations of the Carrabba's Italian Grill have opened their home delivery systems. Tampa Bay just recently opened its home delivery system. The service doesn't exist for every restaurant though, and there is no word on whether it is a permanent fixture at the restaurant. You should check with your local franchises if they offer the service.
15. They Recently Gave Away a Million Dishes
Recently they started a campaign where one million customers received vouchers for a free entrée, appetizer, or a small plate. Between January to early March,
customers also received a flat 20 percent discount on the complete check. They have these sorts of discount vouchers often, so you should definitely stay on the lookout.
16.  20 New Items Were Added to Carrabba's Italian Grill Menu
Carrabba's Italian Grill understands that every customer love having options when they go out for their meal. The restaurant chain spent some time going through the old recipes of the Carrabba and Mandalo family, as well as studying some new trends. They merged the two to create some fantastic and delicious dishes that anyone would love to eat.
17.Their Red Sauce is Authentic Italian
Italian food's signature is the marinara, red sauce that they often use on pizzas and pastas. This 'mama's sauce' or Pomodoro is part of many iconic dishes on the menu of the restaurant. It is a classic and many people love the restaurant more for it.
18. Their Pizzas are Cooked in Wood Ovens
They have authentic pizza, inspired by the Italian hand-tossed pies. They knead the dough in-house and stretch it onto wood grills. This makes the crust crispy but chewy.
19. They Have Amazing Appetizers
They have focused a lot of their efforts into creating a meal plan that ensures you have a good time from beginning to end. You will definitely enjoy your experience at the restaurant if you begin with their delectable appetizers.
20. Their Desserts Shouldn't Be Taken Lightly
Italy is famous for its amazing desserts and Carrabba's Italian Grill has chosen some of the best ones for their menu. It is the perfect way to end the meal and their Italian classic desserts will definitely be worth the extra calories. The restaurant uses the finest ingredients to ensure that you have an amazing time indulging in John Cole, Cannoli and Cappuccino To-Go, and Mini Cannoli.
21. There are Over 250 Destinations of Carrabba's Italian Grill
You can have their delicious foods anytime you want all over the United States. The restaurant has flourished because of their authentic meal plan and menu options. They haven't drifted far from the authentic Italian flavors and cooking, which allows people to fully experience authentic Italian food; Which why they are able to accommodate every type of customer, as long as they love Italian cuisine.
You Might Also Like: