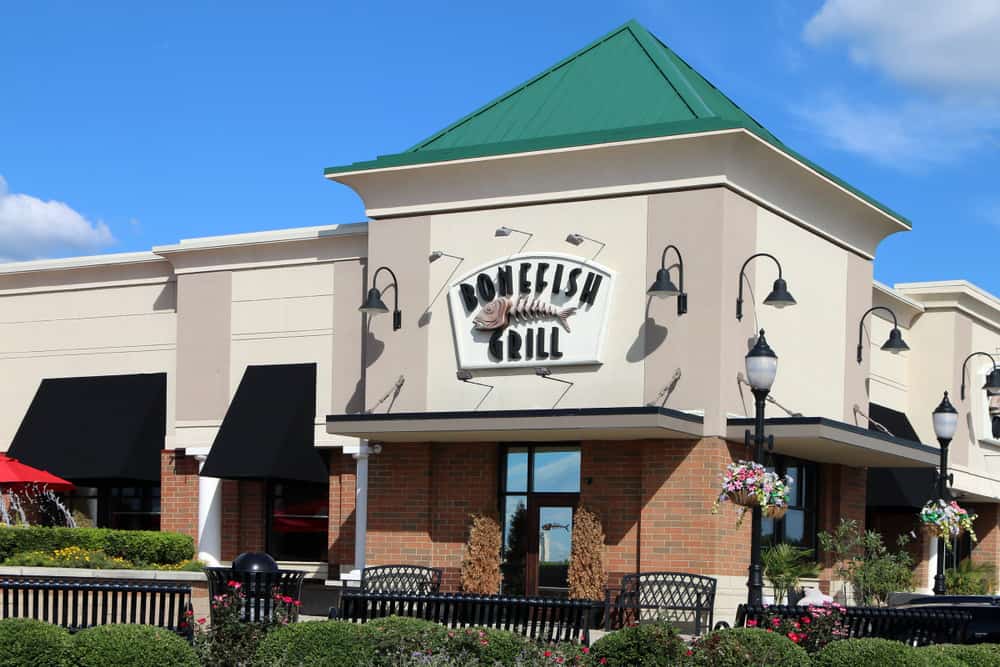 The Bonefish Grill is a chain of seafood restaurants that elevates dining and food from your usual chain.  This is a place where you could celebrate an important event, host a business dinner or go on a date.
The Bonefish Grill's food has a lot of positive press and plenty of praise.  It's little wonder it's as popular as it is.
Here is a list of things you should know and want to know before dining at Bonefish Grill.
1. Bonefish Grill is American casual
You can get moderately-priced seafood in a casual atmosphere. They specialize in wood-grilled, market-fresh fish from around the world.
Guests at Bonefish Grill are treated to "chef's coat service" and are guided through the menu by their servers. The restaurants serve up seasonal menus and locally-created Neighborhood Catch entrees featuring quality, fresh ingredients. Simplicity, consistency, and a strong commitment to excellence at every level are three values held at Bonefish.
2. They've been around a while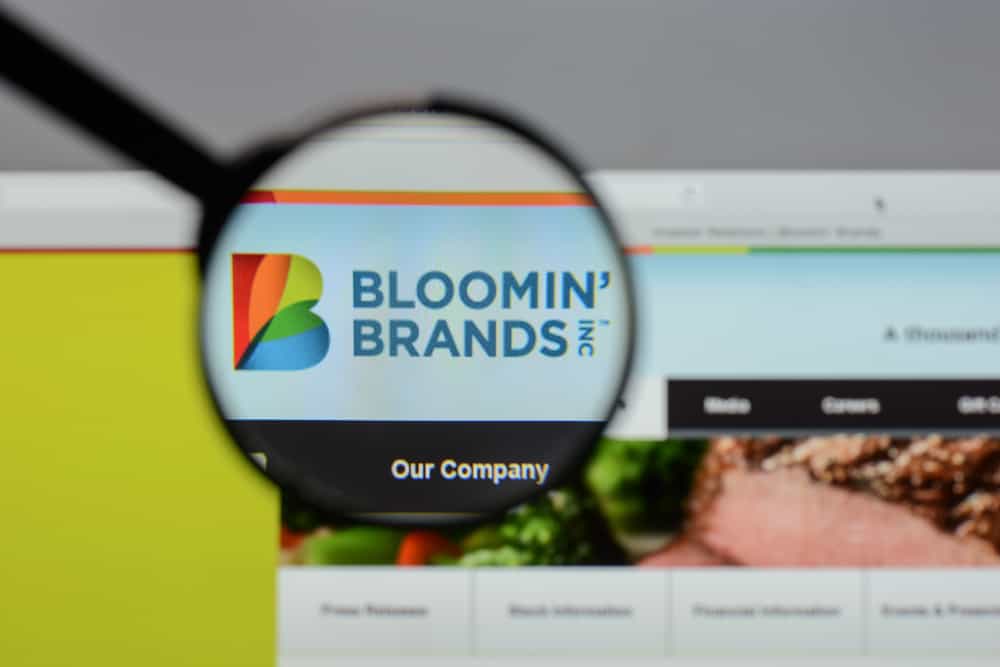 The founders, Tim Curci and Chris Parker wanted to provide an easy avenue for people to try fish that didn't usually eat it very often and offer a new, adventurous experience for ardent fish lovers.
The restaurant exploded onto the Tampa Bay restaurant scene in 2001, featuring fresh seafood paired with handcrafted, interesting cocktails and good wine at decent prices.
The restaurant was acquired by Bloomin' Brands in October 2001 with only three locations. As of December 2015, there were 210 corporate-owned and operated Bonefish Grill franchises in 28 states.
3. They celebrate special days and occasions
On National Shrimp Day, the Greenbook, NJ location served up an entire menu created around their signature Bang Bang Shrimp. The Bang Bang Shrimp Bliss menu included Bang Bang shrimp tacos, Bang Bang topped savory wood-grilled fish, Bang Bang topped grilled steak, and Bang Bang topped wagyu burger.
Another example is during National Seafood Month, the Tustin, CA location featured a special three-course meal of grilled salmon, shrimp, and scallop skewers with cold water lobster tail.
For Shark Week last year, Bonefish locations in Virginia Beach, Williamsburg, and Newport News offered "killer food deals" and extended happy hours with $5 cocktails, shark bites, crispy cod sliders, calamari, wagyu beef slider for $6.
4. They're social
Bonefish has a YouTube channel with 5,208 subscribers where they post commercials, news clips featuring Bonefish, and a webisodic series called "Catching Tim Curci" where the restaurant's founder travels the globe seeking. You can also find Bonefish on Facebook, Twitter, and Instagram.
5. You can get brunch now
Bonefish Grill used to be only open for dinner, but now several locations are offering weekend brunch with a full menu of breakfast and lunch options.
Brunch menus include classic cocktails like hand-crafted mimosas, Bloody Marys, and blackberry sangria, as well as new drinks such as the cucumber spa spritz and the Bonefish Aperol Spritz.
The famous Bang Bang Shrimp has been adapted for Eggs Benedict. New chef-driven dishes like the Seafood Johnny Cakes & Eggs, Crab Cake Rancheros, Saucy Shrimp & Grits, and seasons avocado toast.
6. They participate in their local communities
The Bonefish in Willow Grove, PA, recently hosted a fundraiser for Children's Hospital of Philadelphia, contributing 20% of sales to the organization if the diner mentioned the fundraiser.
7. There are seasonal options
While the restaurants specialize in wood-grilled fish, they also rotate through special drinks and dishes to suit the seasons.
In September, they offered an OMG (mixed ocean grill) four-course meal for two. For $49, diners could enjoy a Bang Bang shrimp starter, two house or Caesar salads, three side dishes (including potatoes au gratin, seasonal vegetables, and crispy Brussel sprouts), and a choice of two entrees from the wood-grilled seafood selections, featuring fresh, wood-grilled Atlantic Salmon, shrimp and scallop skewer, Caribbean cobia, and locally curated Neighborhood catch.
Last summer, Bonefish Executive Chef Justin Fields created a take on Mexican street corn or "elote"—grilled corn brushed with cheese, mayo, and chile—paired with scallops. A chimichurri sauce and chipotle Aioli complemented the vegetable of the season as a summer special.
8. They share their recipes
Bonefish recipes and several videos on how to make them are available on the internet. Including this one for grilled, seared scallops:
Ingredients:
Seafood seasoning
2 tablespoons olive oil
Elote (Mexican street corn)
Chimichurri sauce
Salt & Pepper
Chipotle Aioli
Scallops
Preparation:
Season scallops on both sides with seafood seasoning, salt, and pepper.
Heat olive oil over medium heat in a large pan.
Place scallops in before the oil starts to smoke.
Do not overcrowd.
Cook Scallops for 3-4 minutes until they are brown and caramelized.
Gently flip scallops and reduce heat. Then, divide elote between two plates and place scallops on top.
Drizzle with chimichurri and spoon out chipotle aioli.
9. The Bang Bang Shrimp is where it's at
Bang Bang Shrimp is an original menu item from the first Bonefish Grill location in St. Petersburg and continues to be the most popular thing on the menu consistently. The dish consists of medium to large shrimp tossed in a spicy cream and seared, served over a lettuce mixture. The serving is large enough for three to four people to share as a starter. You can get Bang Bang Shrimp for $6 every Wednesday.
There are dozens of copy-cat Bang Bang shrimp recipes on the web, including this one from Epicurious:
1 lb prepared shrimp
8-12 cups vegetable oil
½ cup mayo
5 teaspoons chili garlic sauce
1 teaspoon white vinegar
1 cup buttermilk
½ cup flour
½ cup breadcrumbs
¼ teaspoon onion powder
Salt & pepper
¼ teaspoon garlic powder
¼ teaspoon dried basil
Preparation:
Mix all of the sauce ingredients in a bowl, cover, and set aside. Mix breading ingredients. Coat the shrimp in the breading mixture and deep-fat fry until lightly brown. Set aside on a paper towel-lined plate to drain. Coat shrimp with sauce. Serve hot.
To get the whole recipe, visit Epicurious.
10. Bonefish Grill gives back
Bonefish has a history of supporting nonprofits and charitable causes like the American Red Cross.
In September 2018, Bonefish Grill in Charleston, South Carolina, treated 100 fire officials, police officers, and EMS to a free meal before they headed off to the front lines of Hurricane Florence.
11. Bonefish accommodates
A full gluten-free menu is available at Bonefish, and there are Keto-friendly options as well. Keto-dieters can enjoy anything from the grilled fish section and can add lemon butter or pesto for healthy fats. The Ahi Tuna Steak, Chilean Sea Bass, and Atlantic Salmon are great fish options. The Wagyu Beef Burger with avocado and sans bun is a great non-seafood choice.
You can download a list from their website that includes every item on the menu as well as its calories, calories from fat, total fat, saturated fat, trans fat, cholesterol, total carbohydrates, sodium, dietary fiber, sugars, and protein.
Bonefish has Spanish and braille versions of regular menus available, and they can accommodate allergy concerns.
12. They have celebrity status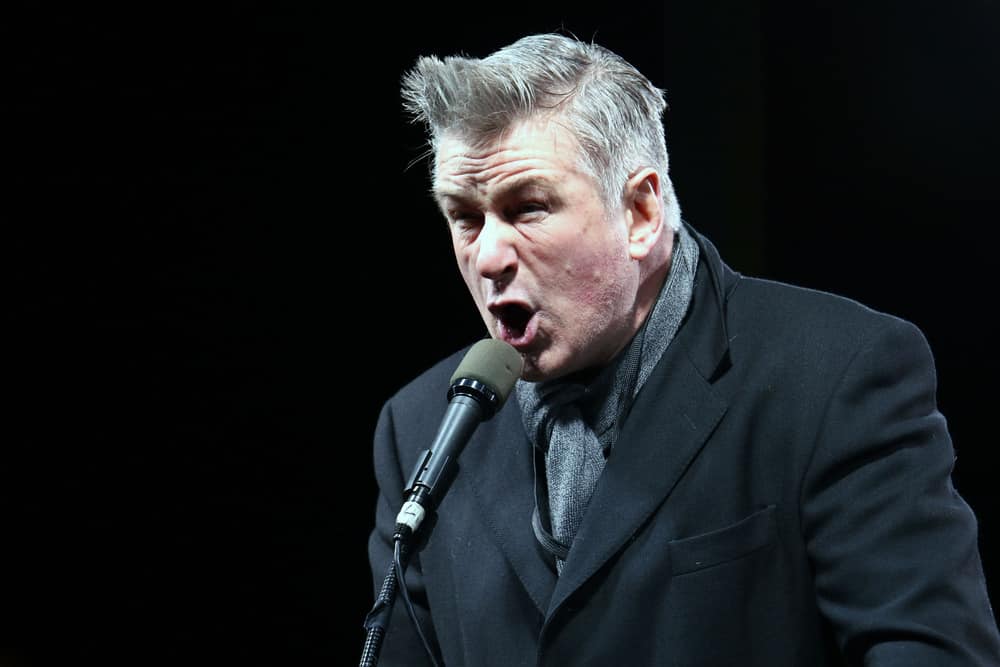 Actor Alec Baldwin starred in a series of ads for the restaurant from 2009 to 2011.
And the Miami restaurant launched a new menu in 2014 with the help of celebrity host Mario Lopez at a private dockside party and cruise.
In 2017, their 7th Annual Celebrity Server Fundraiser benefiting the Matty Kelly Arts Foundation featured local celebrities:
Brian & Jess Beauchamp of the Beauchamp commercial,
Lisa Kay and Chris Kellog of the Coast 93.3 Morning Show,
Ron Todd and Caroline Majure of the Deja Vu Band,
Mindy and Dion Moniz of Emerald Coast Title Services/Harrison Sale McCloy & Premier Property Group,
Kim Moore and Leslie Sullivan of Century 21/Blue Marlin Realty, and
Alan and Tracy Wood of NextHome Cornerstone Realty & CCB Community Bank.
Plus, they have their own celebrity status with their lamb dishes featured on the Food Networks' "The Best Thing I Ever Made."
13. They serve responsibly
Bonefish addresses its commitment to responsibility on its website, saying that its management team bases seafood purchasing decisions on information from credible sources, including academic experts and fishery organizations. Their decision-making process includes consideration of stock status, oceanic impact, global trends, product authentication, yearly catch limits, evolving fish migrations, biomass, and aquaculture production sources and methods. They state a commitment to ongoing sampling and auditing to help ensure the source of seafood served can be verified and that it's the highest level of quality.
The coffee Bonefish serves is Certified Rainforest Alliance, meaning it's grown and harvested in forests and on farms that use sustainable practices.
14. They protect the oceans
Bonefish is affiliated with the ocean conservation foundation, the Ocean Trust. The Trust builds partnerships between science and industry to promote ocean sustainability. They also support sustainable fisheries as well as wildlife and environmental initiatives. Bonefish Grill has contributed more than $1 million to Ocean Trust for fundraising initiatives and awareness campaigns.
15. They hand-cut their fish
In the beginning, the founders started the ritual of receiving, inspecting, and hand-cutting their fish daily. That ritual continues today a Bonefish Grills.
16. They have special discounts
They offer a free Bang Bang Shrimp appetizer, their signature dish, to active and retired service members with a valid ID on Veteran's Day. Bonefish also offers 10% off to AARP members every day.
17. They welcome feedback
Bonefish adds an 18-digit code to the bottom of your receipt so that you can online and complete a customer satisfaction survey. They even have a sweepstake where survey-takers are entered to win a $1,000 grand prize in the form of a check or 80 $50 Bloomin' Brands gift cards.
18. They have an app
Bonefish has an app that helps diners browse the menu, find locations, and get seated faster by checking wait times and making same-day reservations. There's also an offer section where app users can receive and collect coupons & discounts. You can even pay directly from the app and save your payment information for future visits.
19. They do not provide online ordering or delivery services
Any company or service that advertises delivery for Bonefish is not an authorized affiliate of Bonefish Grill or Bloomin' Brands. They ask that you not utilize these services because they often mark prices up and don't maintain the quality of food that Bonefish holds as a standard. They also often request tips and do not tip the Anglers that prepare your meal at the restaurant. Bonefish is clear on its website that they do not take responsibility for any service provided or pricing established by third-party delivery or online-ordering companies.
20. They sell gift cards
Gift cards at restaurants or online can be redeemed at any Bloomin' Brands, Inc restaurant, including Outback Steakhouse, Fleming's Prime Steakhouse and Wine Bar, Carrabba's Italian Grill, and, of course, Bonefish Grill. There are no fees for gift cards, and they never expire. You can check your gift card balance on their website or call 1-877-859-4734. You can contact customer service with questions about gift cards at that same number or by emailing bloominbrands@wgiftcard.com.
21. You can earn rewards
Dine Rewards can earn you 50% off your meal (up to a maximum value). You get rewards by making three qualified visits within six consecutive months to Bonefish Grill, Outback Steakhouse, Fleming's Prime Steakhouse & Wine Bar, and Carrabba's Italian Grill at participating locations.
To have a visit quality, you have to spend a minimum of $40 on food and non-alcoholic beverages at Fleming's Prime Steakhouse & Wine Bar or $20 at Outback Steakhouse, Bonefish Grill, or Carrabba's Italian Grill. Alcohol, discounts, gift cards, tips, and taxes are not included in the minimum amount spent.
A qualified visit expires six months from the date you earned it, and the 50% off reward expires 90 days after your third qualifying visit. You can track your progress on your account dashboard on their websites,
Once you've earned a Dine Reward, you can get up to $20 off at Outback Steakhouse, Bonefish Grill, or Carrabba's Italian Grill, or $40 off at Fleming's Prime Steakhouse & Wine Bar. The reward applies to food and non-alcoholic drinks. It does not work for alcoholic beverages, taxes, or tips.
To redeem your rewards, just let your server know you are a Dine Rewards Member and you'd like to use your rewards.
22. Some restaurants have closed
In February 2017, Bloomin' Brands, Bonefish's parent company, announced plans to close dozens of restaurants. The company's profit dropped from $127.3 million in 2015 to $41.7 million in 2016, prompting them to shut down 43 underperforming restaurants. The profit drop is believed to be part of an industry-wide slowdown caused by the rise of fast-casual restaurants (like Chipotle and Panera) and a decrease in grocery prices, helping more people eat at home.
14 of the 43 Bloomin' Brands restaurants planned for closure were Bonefish Grills.
23. Gluten-Free Menu
The Bonefish Grill has an entire gluten-free menu so that you don't have to cobble together special orders when dining there.
FAQ
What is imperial topping at the Bonefish Grill?
The Imperial Topping at Bonefish Grill is a mixture of shrimp, crabmeat, Mozzarella, and Parmesan cheeses, topped with lemon caper butter. It is typically served over fresh sautéed cod filet.
You Might Also Like: