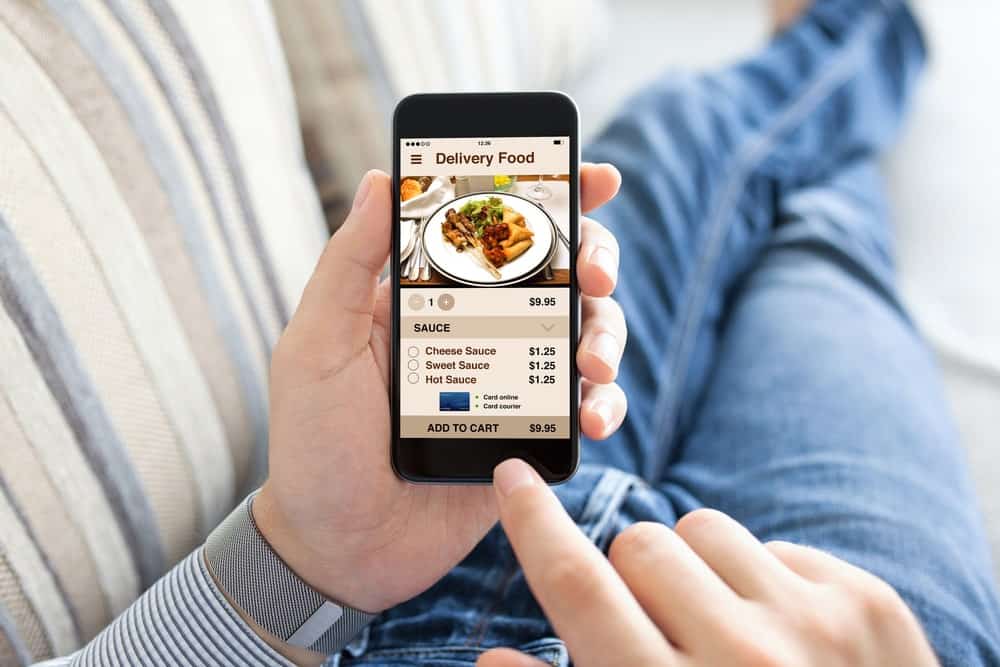 You are sitting at home, relaxing in your pajamas, and you are hungry. After checking the fridge for the fourth time, you finally come to the conclusion that you don't want to eat anything in the house. You don't feel like getting dressed and going shopping or getting take-out, so your only option is delivery.
You could call for Chinese food or pizza. But if you do that, you will have to wait for the hold times if they are busy, wait around for the specials to be read off, and deal with the background noise and associates that may not know the menu, as well as they should. Not only that, pizza and Chinese food get old fast. Not only that, it can feel a bit risky reading off your credit card number to a complete stranger. All in all, placing an order for delivery can be troublesome and annoying.
Wouldn't it be better to just order the food you want without tedious interactions with other people when all you want is some hot food to fill your stomach? Fortunately, in today's technologically advanced society, with just a few taps on your smartphone's screen, you can quickly place an order without ever having to speak with another person.
7 Top Food Delivery Apps for Your Smartphone
There is a large variety of these food delivery apps available, and they are definitely worth exploring. Whether your favorite food is barbecue or Mongolian, or maybe you want to find something completely new, it doesn't matter. All you have to do is enter your location into the app. Once that has been done, the app will show you any of the hundreds of restaurants that partner with that particular app. You can browse hundreds of menus without ever leaving your couch. What's better is you can have that food delivered without ever having to change out of your PJs, and it can all typically be delivered at the same time as standard pizza delivery.
If you are like me, you love to try different foods, but who has the time to visit every restaurant that you might be interested in? Maybe you don't even want anything new, you're just craving a Big Mac, but McDonald's doesn't deliver, right? Maybe it's date night, and you want to treat someone special to a fine dining experience in your home.
Many of these apps even offer deals, such as free delivery for the first purchase and coupons that you can redeem directly in the app. You can find your favorites or something new with exclusive deals and discounts with any of the following best food delivery apps.
1. GrubHub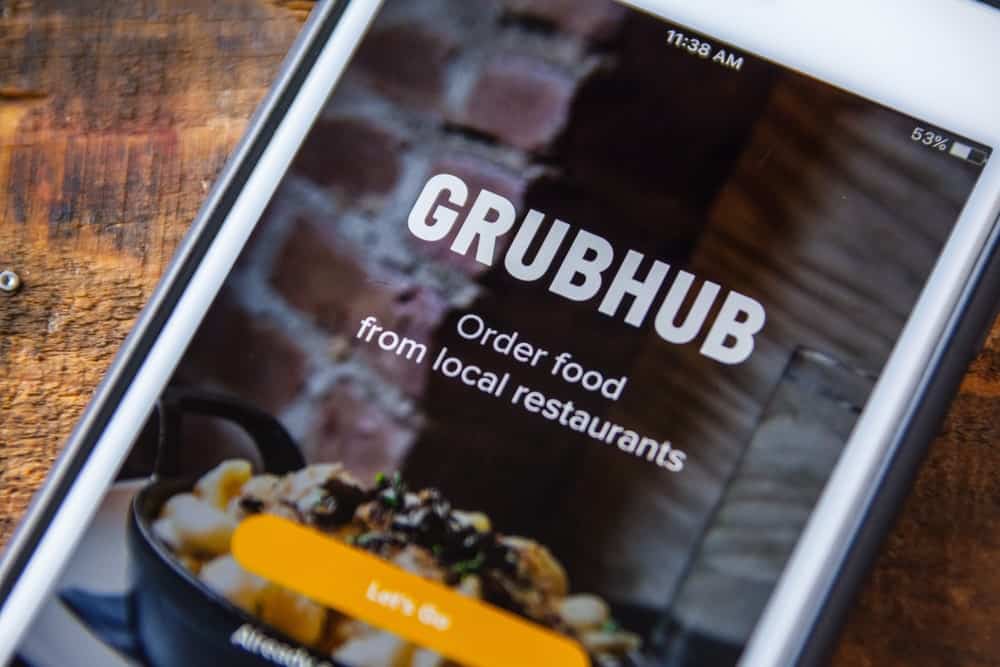 This app is for everyone, whether you use Apple, Android, or Windows products, and the app is very user-friendly. Once you download the app and create an account, you simply input your location, and then GrubHub will display all of the restaurants they service in your area. One of my favorite things about this app is the ability to search based on a specific menu item or by the style of cooking or cuisine. Maybe you are craving Mexican food. Maybe you specifically want tacos. Simply enter what you are looking for, and GrubHub will deliver your cravings for your next meal.
GrubHub services nearly 1000 cities, and the app is free to use. However, some restaurants do charge delivery fees. Some restaurants even have a minimum purchase amount. These are up to the establishments, and GrubHub does not charge a standardized fee.
2. UberEats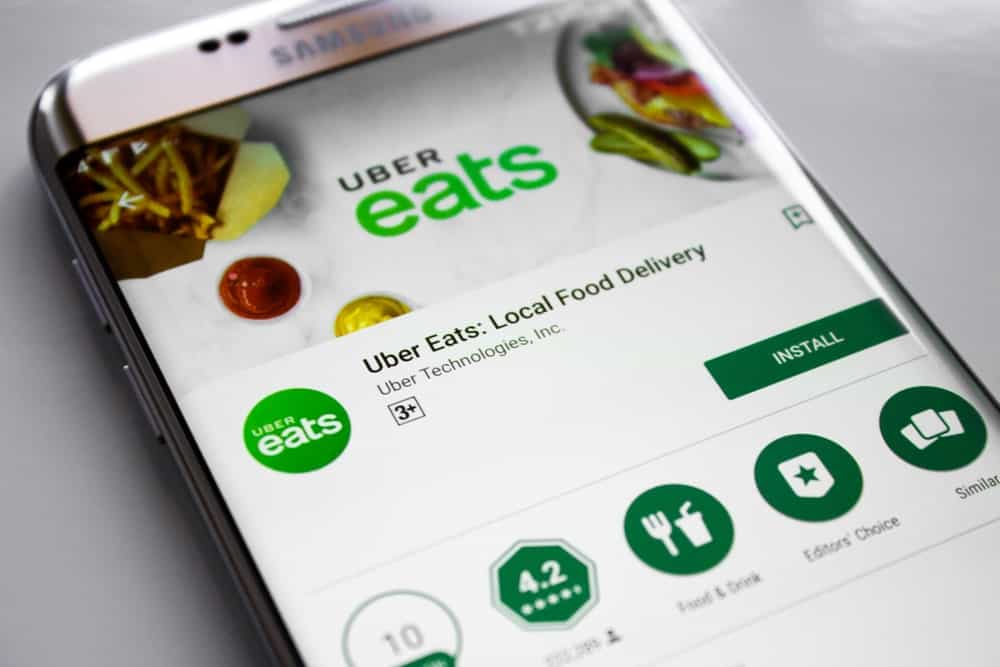 You probably trust your Uber driver to get you around town, but what about delivering your dinner? UberEats is one of the most popular food delivery apps today. Many people believe that Uber and UberEats are one and the same; however, UberEats is a standalone app available in most larger cities, such as LA or Chicago.
One thing that is great about UberEats is that it shares most of the same design features that Uber users love, such as cashless transactions and accurately estimated delivery times.
UberEats is available in most metropolitan cities all over the world, including Tokyo, Amsterdam, and Austin. UberEats also charges a standard delivery fee of $5.00.
3. Delivery.com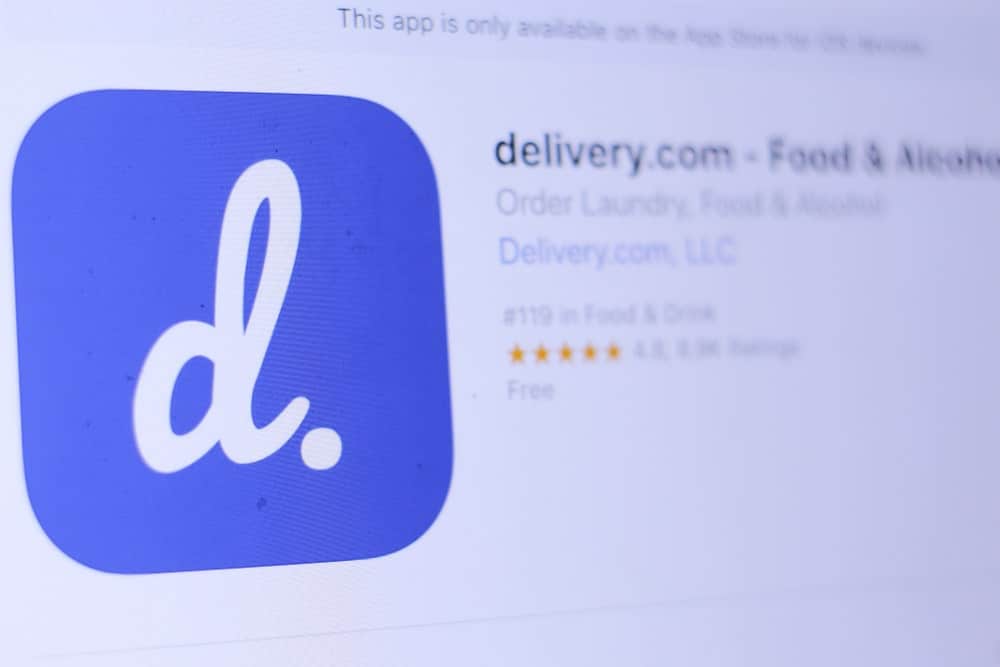 This is yet another delivery service that is loved by many, and they are known to go far beyond your typical food ordering app. You can order more than just what is on the menu. You can order your favorite breakfast for dinner if you like. Maybe you want to cook for yourself but don't like grocery shopping. Perhaps you already have everything for dinner but need a bottle of wine. You can even use this app if you don't have any food concerns. You can get your laundry picked up and delivered, too!
Like some other apps on this list, Delivery.com doesn't charge a standardized fee for its services. The restaurants and other establishments set this fee and often have a minimum amount that must be met for the order to be placed.
4. Foodler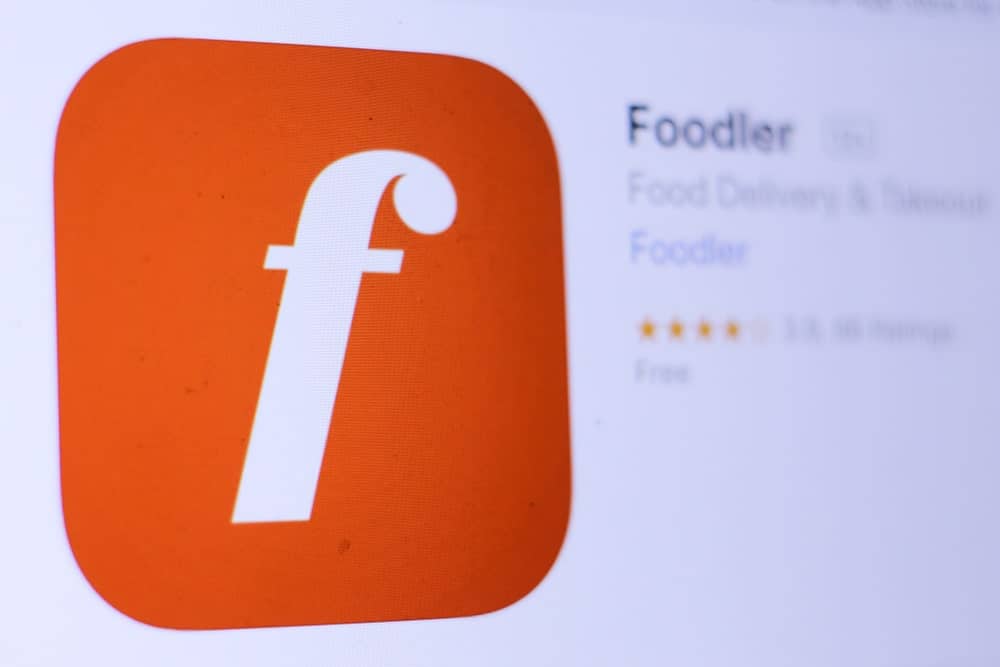 Available on Android.
Many people flock to the use of these apps due to the use of cashless transactions. Being able to perform these transactions without cash changing hands makes for a much more secure feeling when interacting with your delivery driver. Those drivers know that there are no cash changing hands, so it makes it a bit easier to trust them.
Most of the apps on this list accept the use of credit cards and PayPal. The iOS version even has access to Apple Pay in most cases. Foodler, however, has more payment options than most. For example, you can pay for your meal with Bitcoin or purchase and use Foodler Bucks. One aspect of this app that puts it above others is that they offer a rewards program, allowing you to earn free meals.
This app services over 4,000 cities in the United States. Much like some other apps, Foodler is free to use and does not charge a standard delivery fee but leaves it up to the restaurants to determine those additional fees.
5. Seamless
Seamless allows you to browse menus from thousands of different restaurants. This app also provides exclusive discounts that customers absolutely love.
Beyond using the in-app discounts, you can even skip the typical delivery fee and order your dinner with just a few clicks. Most of the partner restaurants do require a minimum purchase amount before delivery can be made. But beyond that, the service is free.
6. DoorDash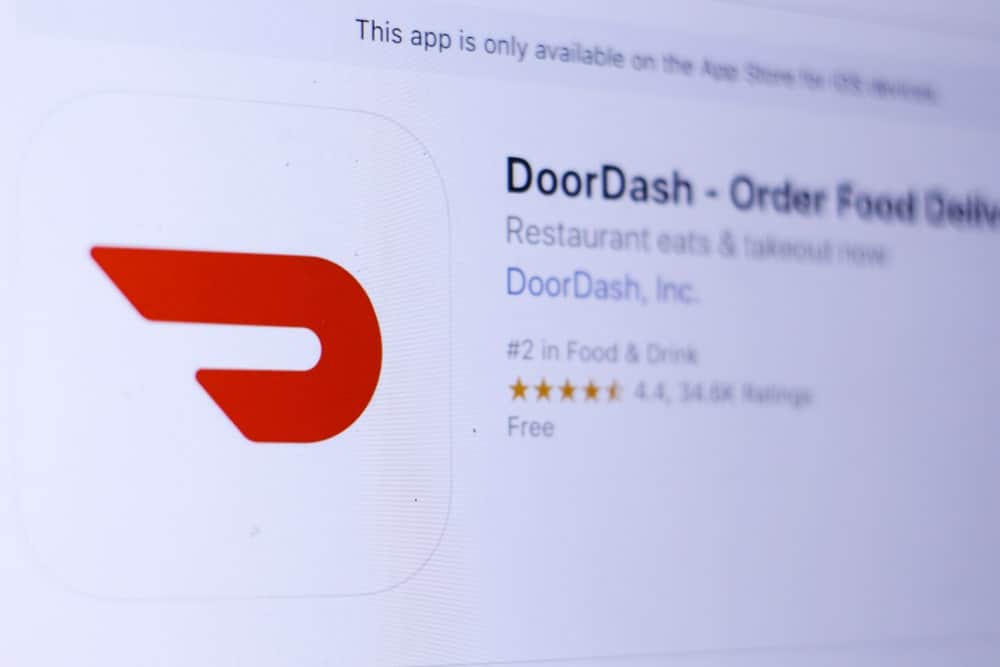 This app may not be as popular as the other food delivery apps on this list, but the features offered are quite unique. For example, they offer a "DoorDash Delight" system. This is great because the other customers in your area can rate specific dishes to help others find the best meals. The "Delight Score" has many different factors, including the restaurant's popularity, the food's quality, overall customer satisfaction, and especially the quality of the food. With this app, you don't have to risk it and hope that the meal you order is good. You can know before you order how much others like it.
The fees charged by DoorDash include the price of your meal as well as an optional tip, taxes, and delivery fees. Now, it is important to note that many of these restaurants do have their own associated service fees.
7. PostMates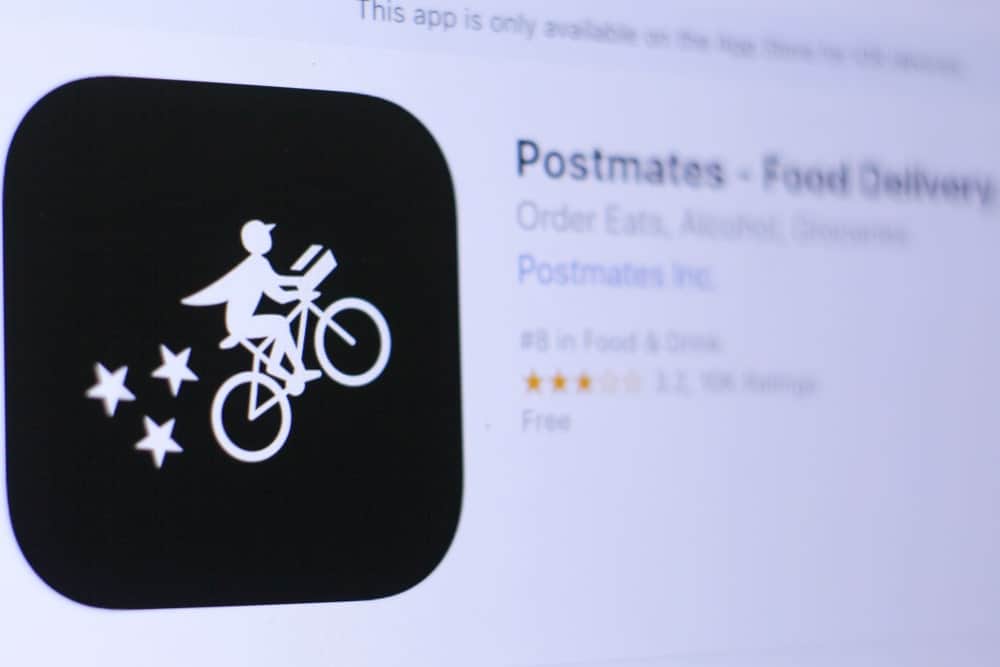 PostMates allows you to order more than just food delivery services. This service even allows for the delivery of alcohol. Postmates doesn't have partnerships with individual restaurants, so the only limit to using this app is your location.
PostMates currently services nearly 100 cities in the United States. They do add a fee to every order. During peak busy hours, they may also charge an additional "Blitz Pricing" fee. One of the best things about this app is its "Plus Unlimited" membership option. You get free delivery on all orders priced over $25 for just $10 per month.
No matter what you choose, any of these best seven food delivery apps can help to satisfy your cravings.
You Might Also Like: