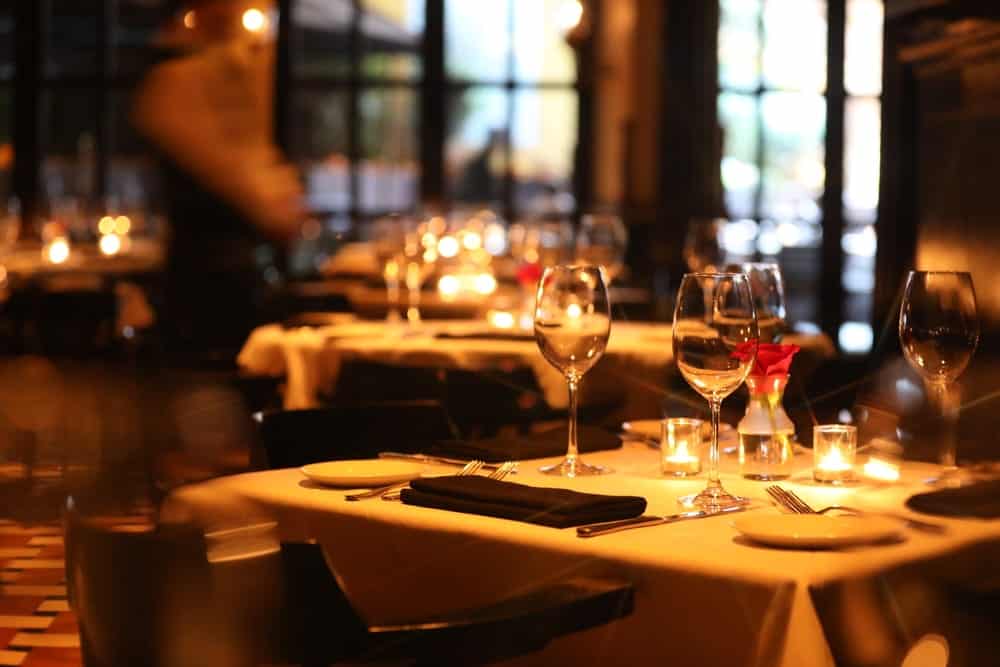 In today's day and age, where eating out at a restaurant has become so increasingly common, it takes more than just good food and wine to pick a dine-out place. American food chains ensure that they provide their customers with a wholesome experience so that they never stop coming back to them.
Out of the hundreds and thousands of restaurants in the United States, only a few are able to stand out. These places provide a more-than-meets-the-eye dining experience which helps them rank higher in the list of the best restaurants in town. One of these American social and dining hubs is none other than Seasons 52!
Chances are that you have heard of this eatery but still don't know much about it. That's why, in this article, we'll discuss the top 17 things that you probably didn't know about this amazing wine bar and grill before.
1. Offers a Delightful Seasonal Menu to their Customers
If you are someone who prefers to eat what is in season, head over to the nearest branch of Seasons 52 now! Their menu consists of appetizing dishes prepared from the season's fruits and veggies.
This means that they have something fresh and unique to offer every season. So, keep an eye on their menu. You never know which of your favorite dish might pop up!
2. They Have a Menu for All
It is always frustrating when a menu doesn't have anything in line with your food preferences. That's one thing you won't have to struggle with whilst dining at Seasons 52.
The versatile food and wine bar boasts four specialty menus (Gluten-Sensitive, Vegetarian, Lactose/Dairy Sensitive, and Vegan) which are available seven days a week.
3. Serves 100% Fresh Food
Seasons 52 swears by 100% fresh food, so you can expect the meals to be totally crisp and delicious.
The chefs never use stored fruits and vegetables as they take away the real goodness from the food. Whole produce is delivered daily!
4. You can Enjoy Happy Hours 5 Days a Week
Pick any day from Monday to Friday and stop by Seasons 52 for a fun happy hour. You will instantly be attracted to the restaurant's fun, cool vibes and will love spending some quality time there with your pals.
Your happy hour will become the happiest when you try their mouthwatering flatbreads and high-quality wine, beer, and tasty cocktails!
5. You can Book Their Special Dining Rooms for Your Special Events
One of the best things about Seasons 52 is that it invites you to have a good time with your loved ones in a comfortable fashion. From cozy chef's tables to semi-private dining rooms to private spaces, you can enjoy good food and company in a relaxed and special atmosphere.
Whether you want to book a room for a get-together with friends or a major wedding/corporate event, go ahead and get the reservation now for their open tables.
6. The Bar Menu is Too Good to Ignore

If you love trying out different cocktail flavors, seasonal beverages, brandies, beers, and other types of drinks, Seasons 52 is the ultimate go-to place to satisfy your liquor craving.
You will be amazed by their extensive drink menu, making it hard for you to choose the drink!
7. Lip-Smacking Entrees on the Menu
For a satisfying lunch, you can always order their special chicken and artichoke on wood-grilled bread. Prepared from super healthy arugulas, roasted tomato tapenades, and tahini yogurt, the dish is the perfect definition of what your entrée should look like.
8. Offers a Wide Range of Scrumptious Mini Indulgences
A dinner is incomplete without a nice, fulfilling dessert, right? Try Seasons 52's heavenly mini indulgences and forget all your worries for the time being!
Some delectable desserts to try are key lime pie, pecan pie, peanut butter torte, strawberry rhubarb cheesecake, and Bailey's Irish cream.
9. Customer Gets to Select Entrees Under Just $20!
And that too with a glass of wine or cocktail! Sounds awesome, no?
The menu of Seasons 52 features 10 entrees to choose from. Pick your favorite, and don't forget to pair it up with a tasty glass of wine and cocktail. These are the entrees that people come for from faraway places. Yes, they are that good!
Some of the most popular entrees include the brick oven-roasted all-natural half chicken, wood-grilled pork tenderloin, gnocchi with spiced cauliflower florets, almond granola, and tomato pesto.
10. Their Flatbreads Are Famous All Over the Country
If you haven't tried their flatbreads yet, you should as soon as possible!
You won't be disappointed if you go for their flavorsome pesto chicken and fresh mozzarella, spring vegetable and parmesan, or lobster and fresh mozzarella cheese.
Each of their flatbreads is packed with cheese and oodles of distinctive flavors that will satisfy your taste buds in a bite!
11. Starters are a Must Try!

Order one of the many fabulous appetizers at this fabulous wine bar and kick-start your appetite like never before.
Customers get to choose amazing starters from a wide range of enjoyable options. Our top favorite ones include the grilled artichokes with preserved lemon hummus and veggies like celery hearts, green olives, and radishes; whole roasted cauliflower; wood-grilled avocado toasts; lump crab cake; lobster ravioli with shiitake mushrooms; and ahi tuna tartare.
12. You Can Warm Up Your Winter Days with Their Hearty Soups
A welcoming delight on chilling winter days is none other than a bowl of hearty and soul-warming soup. Seasons 52 is open all winter to warm up your freezing cold days.
Stop by and order their thick lobster bisque, hearty black bean, and bacon, or super healthy split pea and kale. Bring along your children as well. They will be as delighted as you!
13. Have Excellent Salad Options for Health-Conscious Lot

Salads needn't be boring; if you are looking for healthy yet yummy salads, visit Seasons 52 today.
Their Romaine and Kale Caesar, packed with parmesan croutons and ricotta, is tasty to a whole new level. Another great salad option is California Golden beets with nourishing ingredients like toasted pistachios and micro basil. Field greens is another 100% organic and healthy salad as it contains only nuts and veggies.
14. An Ideal Place for Seafood Lovers

Every seafood lover who has visited this eatery and tried out its juicy, flavorful fish has nothing but good things to say about their excellent atmosphere and seafood.
If you are confused about what to try from their broad array of fish, we'll recommend caramelized grilled sea scallops, as the crisp scallop is served with yummy roasted garlic broccolini and gooey goat cheese risotto.
15. Has Complimentary Valet Parking
Seasons 52 has appointed valets for the convenience of its customers. Hand over your car key to the valet and skip the headache of parking altogether!
16. Gift Cards are also Available
Surprise your loved ones with a gift card and make their special day more special! These cards can be given during the holiday season, birthdays, etc.
17. Located In a Number of States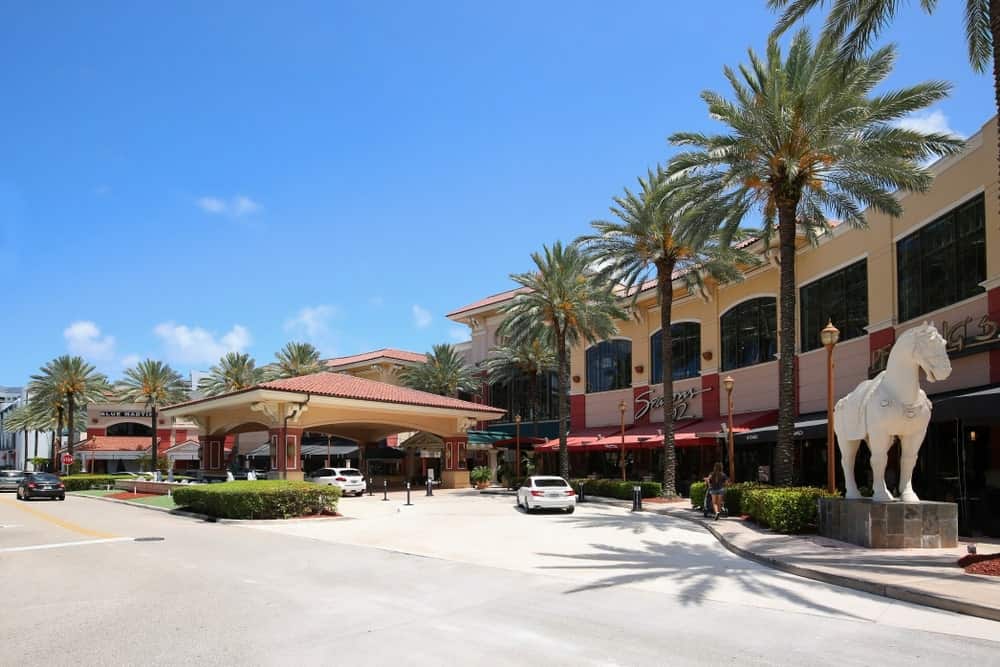 Don't you hate it when your favorite restaurant doesn't have a branch in your home state? Even if it operates in your city, it is, sadly, not located in as many places as you would like it. But with Seasons 52, you won't have to worry about this issue.
Luckily, the wine bar is situated in plenty of small and big states of the United States, such as Alabama, Florida, Arizona, Michigan, California, Georgia, New Jersey, Texas, Virginia, and lots more.
No reason should stop you from enjoying the amazing dining experience at Seasons 52. So, reserve a table and drop by with your loved ones today!
FAQs
Why is it called Seasons 52?
It is called Seasons 52 because of its seasonal menus, and they have 52 types of wine.
Where can I buy Seasons 52 gift cards?
Seasons 52 gift cards can be purchased right on their website or at their restaurant. You can also purchase them on Darden.com.
You Might Also Like: