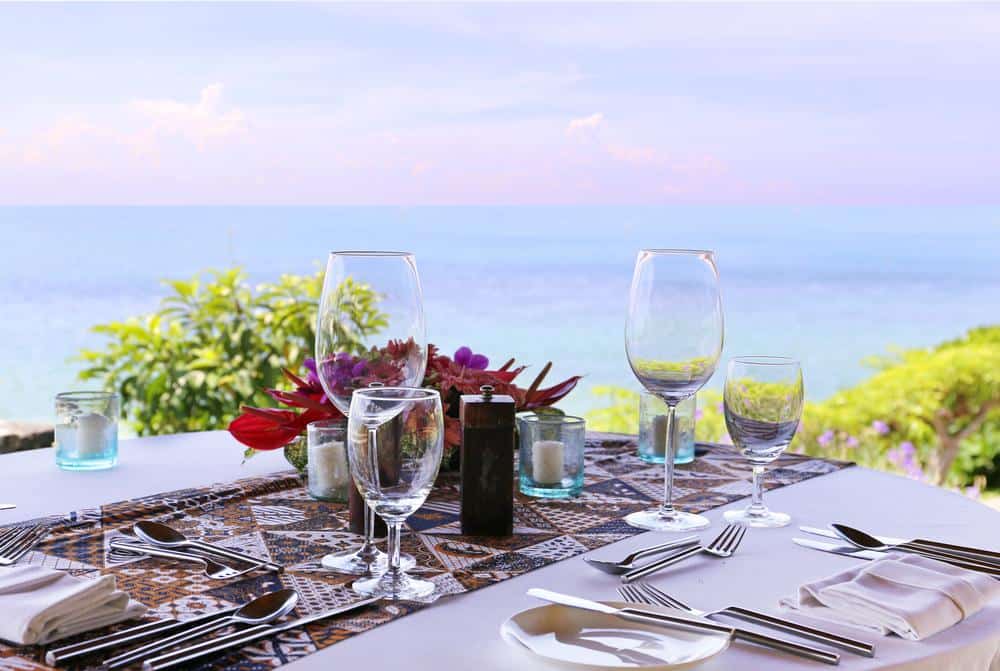 Bahama Breeze Island Grille, serving Caribbean-inspired dishes with handcrafted tropical drinks, is located in 16 states in the United States. When you visit the restaurant, you feel as if you are on an actual island. It is the tropical gateway you have always been waiting for, but now, it is within your reach. Whenever you crave tropical food and drinks, this is the place to come with your colleagues and friends.
You have an incredible time at this restaurant, thanks to its warm and inviting ambiance, mouthwatering food, and delicious drinks. You can order one of their flavorful and unique concoctions, pairing them with their array of delicious cocktails with one of their delectable dishes, ranging from jerk chicken pasta, plantains, burgers, seafood, and more. If you are a Caribbean food enthusiast, they would love nothing more than to put your curiosity at rest.
Do you want to know more about this fantastic dining option in your area? Here are 23 things about Bahama Breeze Island Grille that you probably did not know.
1. It Wasn't Always a Privately Owned Restaurant
Most chain restaurants start as independent restaurants, but this one did not have the same start as others. Unlike them, Bahama Breeze Island Grille was the creation of the Darden Restaurant Group.
2. They Prepare Cocktails Using Freshly Squeezed Juices and Pressed Sugarcane
Bahama Breeze Island Grille puts a lot of care and thought into creating its cocktails with freshly squeezed juices and pressed sugarcane. Some of the cocktails you can try are their legendary island cocktails, frozen cocktails, and cocktail flights.
From the legendary cocktails, try the Killer Bee, Nevis, Painkiller, British Virgin Islands, Goombay Smash, Bahamas, Dark N' Stormy, Bermuda, and Zombie, California. Their frozen cocktails include the Ultimate Pineapple, Frozen Bahamarita, and Dreamin' of Blue Seas. Their cocktail flights include Margarita Flight and Mama's Hooch and Holler.
3. The Menu Tells You the Origin Story of Their Cocktails
If you look under the Legendary Island section on their menu, you will find five cocktails, which we have listed above. If you want to learn how and where they created these legendary cocktails, just head to this section of their menu or to their website.
For instance, they created the Painkiller, British Virgin Islands using pineapple, orange juice, cream of coconut, and the Pusser's Dark Rum with freshly ground nutmeg. They created it at the Soggy Dollar Bar, where customers have to swim to get to the bar.
4. Listen to Live Music as You Dine In
If you like to listen to music while you eat, drink, and party up, this is a fantastic place for you. Bahama Breeze Island Grille has a live band that plays classic Caribbean music and reggae. You and your friends can enjoy the mouthwatering food and talk the night away as the music plays in the background.
5. Their Harvest Program
Bahama Breeze Island Grille does not waste food and donates all the surplus food to charitable organizations. Through their Harvest Program, they have contributed premium quality food items such as seafood, steak, and vegetables to several nonprofit organizations and community food banks.
At closing time, the restaurant packages and freezes any food they did not serve to their patrons and donates it to charitable organizations such as food banks and local shelters. To date, they have donated over 500,000 pounds of food, which comes to serving more than 440,000 meals, and that too, on a weekly basis. Since they are spread all over the United States, you can imagine the number of charitable organizations they have helped and continue to help.
6. Their Darden Dimes
Their other program, Darden Dimes, is an employee-funded program that offers over $15 million in assistance to any employee in need of money due to an emergency.
7. You Can Email Gift Cards with a Voice Message and a Photo
You can send a gift card to your friends via email. We live in the new age of technology, which now allows you to send virtual gift cards with a voice message and photo instead of buying a plastic gift card. You can personalize the message and send a picture of yourself with it to your friends and family.
8. Enjoy the Happy Hour
Bahama Breeze Island Grille has a happy hour, which varies from chain to chain. Whatever chain you go to, you will always find a fabulous deal at happy hour. At most locations, the restaurant holds its happy hour on the weekdays from 4 to 6 PM and from Sunday to Thursday from 9 PM to closing time.
You can get 14-ounce beers for $3 and 20-ounce bottle beers for $4. You can even get wine by the glass, drinks at $4, and specialty drinks at $5, with all the appetizers half-priced.
9. Become an eClub Member to Obtain Exclusive Benefits
Want to know what new items are on their menu instantly? Do you want to know what new drinks they create and introduce? Want to get an invitation to exclusive events? Do you want to get the opportunity to enter recipes, sweepstakes, and uncover more recipes? To make all these things possible, you need to join the Bahama Breeze Club.
10. You Can Have Them at Your Event
If you love their food and drinks and want them to cater to your event, they can. Bahama Breeze Island Grille offers a catering service to its patrons where they offer a huge selection of dishes and drinks in portions that can feed 8 to 10 people. When you pick up your order, they will also provide you with serving utensils, silverware, and disposable plates.
11. Have Lunch at an Affordable Price
If you do not want to spend a lot of money on lunch but still eat tasty food, Bahama Breeze Island Grille fits your criteria perfectly. Their lunch hours are from 11 AM to 4 PM from Monday to Friday. They serve their lunch combos with soup and salad, with the price ranging from $7 to $10. If you want to head out for lunch either from work or on your day off, pick this as your go-to destination.
12. You Can Order Online
If you want to eat your food in the comfort of your home, you can order what you want to eat online from their website. They will tell you an estimated time to pick up your food from the restaurant.
13. They Host Private Events
Bahama Breeze Island Grille hosts private events such as birthdays, anniversaries, corporate events, and parties at their restaurant. They can even customize your event based on your requirements. For instance, you can have an outdoor deck party or party indoors. You can book either a semi-private or private party with a tableside service, buffet station, and appetizer reception.
14. Learn About the Food from Experts
Bahama Breeze Island Grille's employees know what they are talking about, as they have knowledge of the different types of Caribbean dishes created at the restaurant. If you have a question about any of their dishes, you can ask them, and they would be more than happy to share their knowledge with you.
15. Encourage Their Employees to Grow and Build Their Career
Bahama Breeze Island Grille encourages its employees to grow and build their careers. They provide them with on-the-job opportunities to help them in their growth. Employees can become certified trainers, culinary professionals, new restaurant opening certified trainers, service professionals, or managers.
16. Offer Their Employees Flexible Schedules
The chain does not want to restrict its employees from living out their dreams, and for this reason, they provide them with flexible working hours so they can carry on with their other life commitments, have family time, and meet their goals.
17. Help Employees Relocate to Other Restaurants
In the event an employee needs to relocate to another part of the city, state, or country, they will not be out of a job. Since Bahama Breeze Island Grille is part of the Darden family, employees can find jobs at other restaurants in their family, such as Olive Garden, Yard House, LongHorn Steakhouse, and more.
18. The Celebrate Individual Differences
The chain believes in inclusion and diversity. They aim to create an environment where people from different cultures, religions, races, genders, and orientations are included. They are committed to celebrating the individual differences of people.
19. They Support the Veterans
The chain has opened its doors for veterans in need of a job when they return home. They provide job opportunities to veterans and their families who want to work in the food service industry.
20. You Can Book a Reservation
If you want to make sure that you get a place to sit as soon as you reach the restaurant, you can reserve a table via their website. You will need to specify the date, the number of guests, and your preferred time, select an available reservation time and provide your personal details, such as your first and last name, email address, and phone number. If you have a special request, you can describe it to them.
21. You Can Make Their Food at Home
If you like any of their dishes, you can ask them for recipes so you can make them at home. However, they will not give you all their secrets away. They can provide you with a selection of recipes that you can try to prepare at home. You can also access them from their website. Your favorite dish to eat from there just might appear on the list.
22. They Provide You with Nutritional Information
If you want to learn the nutritional value of their dishes, they can provide them to you. You can access the nutritional information for each dish on their menu from their website, where you will learn the number of calories, total fat, sodium, trans fat, carbs, dietary fiber, calories from fat, cholesterol, and sugars in each dish. If you are on a special diet and watching what you eat, you can order based on this information.
23. They Offer Vegetarian, Vegans, and Gluten-free Food
They provide their patrons with a vast variety of vegetarian, vegan, and gluten-free options to try from their menu. For instance, people can try their Black Bean Burger, which you can modify based on your dietary needs. You can even ask them to prepare you a dish without meat, cheese, or butter.
You Might Also Like: