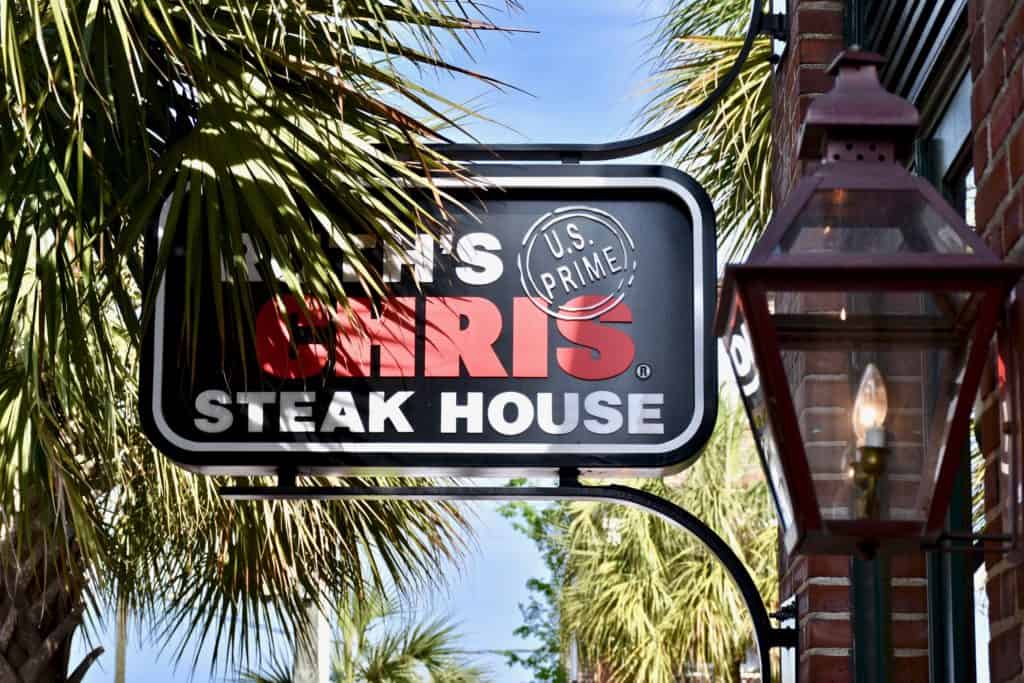 I have fond memories of dining at Ruth Chris' Steakhouse growing up. That was the restaurant we went to on our weekend trips to Seattle to watch Mariner baseball games. I will definitely continue the tradition with my family on trips to Seattle.
As a big Ruth Chris fan, here's a list of 20 things to know before dining there.
1. Their beef quality is top-notch.
There are three classifications of beef as designated by the United States Department of Agriculture (USDA). From highest to lowest quality, they look like this:
These classifications are made according to the amount of "marbling" seen in the meat. Abundant marbling means that the meat has a lot of fat streaking through it, and this is a good thing, so these slabs receive the USDA Prime label.
Ruth's Chris Steak House only uses USDA Prime meat. This is why their steaks taste a lot better than the stuff that you buy in the grocery store: They're from superior stock.
2. They use infrared boilers to get those perfectly-cooked steaks.
If you've ever struggled to recreate the signature dishes of Ruth's Chris Steak House in your own kitchen, this fact might shock you. It's all about the infrared boilers.
While some steakhouses use grills, griddles, or fryers to cook their meat, Ruth's Chris Steak House employs super-sized infrared boilers. As the name suggests, these boilers use infrared technology to heat their surfaces. It's very hot and very precise, and it encourages the formation of dark, crunchy layers that caramelize the meat.
The end result is a lovely, crusty steak that has been cooked evenly throughout every part of the slab. Grills simply can't achieve the same effect.
3. The original Ruth's Chris Steak House was a complete failure.
A man named Chris Matulich opened the first Chris Steak House in 1927. It was a small restaurant that sat less than 60 people and didn't even have a parking lot.
It passed through six different owners after Chris sold it in an attempt to recoup his losses, but none of these people had the magic touch, either. Chris even bought it back from failed entrepreneurs only to sell it again.
For a while, the future of Chris Steak House looked pretty bleak. Then, in 1965, Chris put a "for sale" ad in the local newspaper.
4. The restaurant eventually found success thanks to a single mother.
In 1965, Ruth Fertel was a struggling single mother who needed extra cash to send her sons to college. After seeing a particular ad in the classifieds, she decided to take a risk, mortgage her home and buy Chris Steak House.
It was hard work, and Ruth didn't succeed right away. She had to teach herself how to haul meat and butcher steaks, and she lacked the money to buy a lot of necessary kitchen equipment. She sawed 30-pound short loins by hand because she couldn't afford an electric band saw! Ruth even kept a mattress in one of the restaurant's back rooms so that she could collapse and take a rest in between sawing sessions.
Eventually, however, Ruth was able to turn Chris Steak House into a profitable business.
5. The original staff was all-female and comprised of other single mothers.
As a divorcee who had been struggling for years to raise her children on a single income, Ruth knew about the resilience of single mothers. So, when she needed to hire additional employees for her expanding franchise, she turned to other women like her.
Ruth's Chris Steak House became one of the only steak houses in Louisiana to have an all-female wait staff. In addition, most of the women were single mothers. According to Ruth, they were hard workers who didn't take the job for granted, and they became quite loyal to Ruth's Chris Steak House brand thanks to the opportunities that they were given.
6. Their butter toppings aren't just for flavor.
Ruth's Chris Steak House is known for putting a big dollop of butter on their freshly-served steaks. However, it's for a sneakier reason than just making customers moan when they take that first juicy bite.
When you add butter to a hot slab of meat, the heat makes it sizzle. This gives the impression of something being cooked and seasoned to perfection. Ruth considered this sensory experience to be a vital part of her marketing campaign.
"You hear that sizzle, and you think, 'I wonder if that's my steak'," she once told reporters.
To sell the image even more, Ruth's Chris Steak House also uses a special kind of butter with a high amount of milk fat. It melts slower and crackles more enticingly.
Simply put, Ruth's Chris Steak House is tricking you with its butter topping. But it's a delicious trick, so most people don't mind it.
7. They wet-age their steaks.
There are two ways to "age" steaks: wet-aging and dry-aging. While both have the same goal of tenderizing the meat by storing them under careful conditions and letting its enzymes break down, it's generally agreed that dry aging yields a better result than wet aging.
Unfortunately, dry-aging is also a lot more expensive and time-consuming than wet-aging, so many steakhouses don't bother with it. Ruth's Chris Steak House is no exception. They only wet-age their steaks, so this is one area where other restaurant chains outperform them.
8. They serve more than just steak.
While steaks definitely make up the majority of the menu, there are many other dishes to be enjoyed at Ruth's Chris Steak House. For example, here are additional meats that you can order:
Chicken
Lamb
Fish
Shrimp
Lobster
There are also side dishes ranging from cheesy mashed potatoes to fire-roasted corn with salsa. You can even find specialty appetizers like mozzarella and heirloom tomato salads. Don't forget dessert, either: You'll have your choice of sorbets, cheesecakes, bread puddings, and crème brûlée.
9. Many of their signature dishes come from Ruth's family recipes.
In addition to the gourmet meals outlined above, there are also a lot of home-cooked dishes available at Ruth's Chris Steak House. Many of them were passed down to Ruth from her great-uncle, a WWI veteran who survived a bullet to the stomach and retired to the kitchen after swearing off the fight.
One of the most famous family recipes is a creamed spinach dish that combines salt, butter, white pepper, and a dash of nutmeg. Another crowd favorite is New Orleans-style barbecue shrimp that's seasoned with everything from white wine to green onions.
10. Their steaks were handed out as disaster relief food after a hurricane.
In 1965, just a few months after Ruth Fertel took over the business, a hurricane ravaged the Gulf Coast. It was called Hurricane Betsy, and by the time it was done, it would cause 81 deaths and $1.43 billion in damage.
Ruth's Chris Steak House managed to escape the worst of the carnage, but the power went out, and all of the meat was doomed to spoil. Rather than letting it go to waste, Ruth decided to cook the steaks and hand them out in local disaster zones. She literally distributed them to poor, bedraggled groups who were behind police barricades.
It was a generous move on Ruth's part, and it also turned into a savvy marketing strategy. Many of the people who tasted the steaks on that day turned into regular customers.
11. Another hurricane caused them problems 40 years later.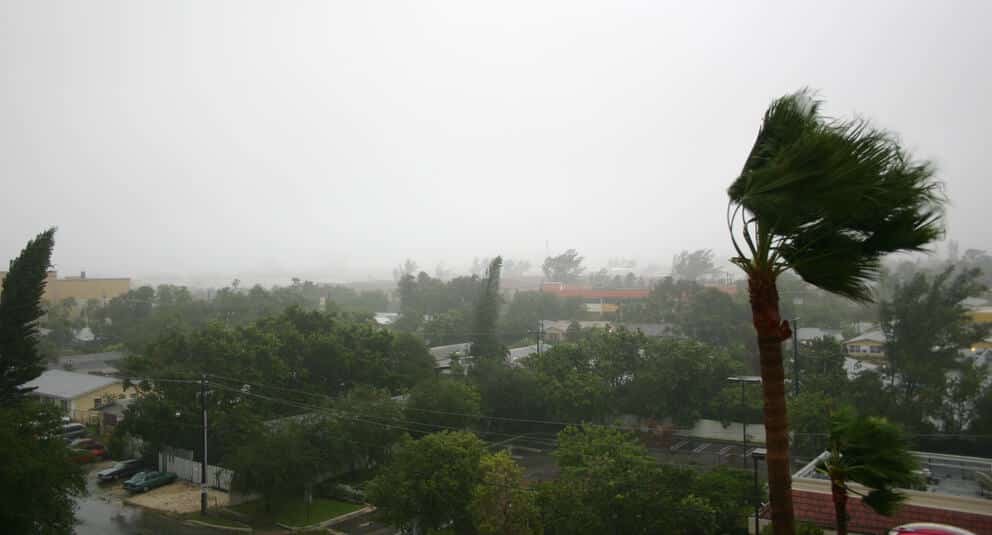 In 2005, Hurricane Katrina hit New Orleans. You're probably familiar with the statistics: 1,800 people died, and $125 billion in damage was done to the city.
A lesser-known fact is that Ruth's Chris Steak House was also affected by the hurricane. Exactly 40 years after Betsy cut off their power, Katrina forced them out of the city entirely. They realized that they wouldn't be able to continue their business in such a devastated economy, so they closed their Flagstaff location and moved their headquarters from Louisiana to Florida.
It was an emotional decision for Ruth's family, and they didn't take it lightly. But the impact of both hurricanes proved too much to bear in the end.
12. They offer a wide selection of wines.
You might not think of a steakhouse as a place to enjoy fine wine, but Ruth's Chris Steak House is different. It's an upscale restaurant chain that prides itself on offering high-quality food and drink.
This attitude is reflected in the wine list. The franchise provides more than 200 vintages across all locations, including Chardonnay, Pinot Noir, and Cabernet Sauvignon.
Do you prefer a different flavor of alcohol? You can also find all kinds of cocktails for happy hour. Their "Ginger Coconut Lemon Drop" is made with vodka and ginger-infused syrup. Their "New Orleans Classic Milk Punch" combines milk, vanilla, and bourbon for a creamy drink with a kick.
13. The name comes from a legal workaround.
Ruth's Chris Steak House is a mouthful of a name. However, it wasn't born from a gimmick or marketing strategy. It was a last-minute legal decision.
The name of the first restaurant was Chris Steak House. After a fire destroyed the original building, Ruth re-opened at another location, but her contract with Chris didn't allow her to take the name with her.
So, rather than renaming the restaurant and losing all of her brand appeal, Ruth just tacked her name on the front of it and created Ruth's Chris Steak House.
It was a decision that occasionally haunted her.
"I've always hated the name," she admitted to reporters late in life, "but we've always managed to work around it."
14. They have more than 150 locations in a half-dozen countries.
If you feel like you've seen Ruth's Chris Steak Houses all over the place, you probably have. The steakhouse chain boasts more than 150 locations across the globe.
The majority of the restaurants are located in the United States. Canada and Mexico also have a fair share.
In recent years, the brand has expanded to Asia and the Caribbean. You can find Ruth's Chris Steak Houses in Tokyo, Taiwan, Hong Kong, and Aruba.
The menus are slightly different. For example, Tokyo's chains have more noodle dishes than the chains in Toronto. But all of them serve their world-famous steaks.
15. One of their secrets is salt.
Steakhouses love their salt. It's common for many steakhouse chains to liberally salt their meat before, during, and after cooking. This includes Ruth's Chris Steak House.
The good news is that it makes the meat absolutely delicious. In addition to giving the steak more flavor, the salt will also complement whatever butter, herbs, and spices you've ordered to go with it.
16. They offer lighter menu options if you're watching your waistline.
If you don't feel like maxing out your nutritional requirements with a single meal, you can still enjoy dinner at Ruth's Chris Steak House. You'll just need to order from their "lighter" menu.
Emphasizing their salad and seafood options, the lighter menu offers several different meal choices for people who are concerned about their diet. There's ingredient and calorie information listed for each dish, and there's something under every food type, including appetizers, main courses, and desserts.
There's even a lighter cut of petite filet for people who can't stand the thought of going to a steakhouse and not eating steak. Just make sure that you order it without their usual butter topping!
17. The Restaurants have always attracted a rich and famous clientele.
Today, plenty of stars eat at Ruth's Chris Steak House. But this was true even when Ruth was single-handedly butchering her meat and serving it up to customers in her tiny building with no parking lot.
Lots of actresses, athletes, and musicians were fans of Ruth's establishment. One of her most prominent regulars was none other than Antoine "Fats" Domino, a pioneer of rock and roll music.
It was also a popular spot for politicians. Old newspaper articles from the 1960s and 1970s have quotes from political reporters who said that Ruth's Chris Steak House was the perfect place to get a scoop before an election.
18. They offer all kinds of deals and discounts.
Despite its reputation as a classy, upscale restaurant, you don't have to be rolling in money to enjoy a meal at Ruth's Chris Steak House. You can take advantage of many different deals and reward programs that will save you a few bucks during your next visit.
For example, if you spend more than $250 on gift card purchases, you'll receive a bonus card worth 10 percent of your total purchase. If you book during their special holiday calendar, you'll enjoy a free $50 gift card for every $500 spent.
If you're a regular patron, you can also sign up for an online account through their website. This will give you access to booking services, exclusive offers, calendar reminders, and your own purchase history. It's quite convenient if you don't want to deal with these things over the phone every time.
19. You can have your food brought to you.
To be clear, Ruth's Chris Steak House doesn't offer any delivery services. But they do have a few options for people who hate eating among a crowd on a busy evening.
For starters, they provide off-site catering for a wide range of events. Whether you're hosting a wedding, concert, festival, business conference, or corporate fundraiser, you can arrange for your T-bones to come to you.
They also offer a few of their side dishes to go, including their famous creamed spinach dish and signature sweet potato casserole.
Last but not least, if you just don't want to deal with the noise and motion of a busy restaurant floor during your date night, you can arrange for a private dining experience in a quiet room. This will set you back more than a regular birthday or anniversary dinner, but it might be worth it for the privacy and exclusivity.
20. Ruth's legacy lives on today.
Ruth passed away from lung cancer in 2002, but her family took over the business. Today, they still honor her memory by revolving the restaurant around her ideas, values, recipes, and mission statement.
One of the best pieces of Ruth can be found on Ruth's Chris Steak House website. Always a cheeky person, Ruth wasn't afraid to be bold and aggressive with her proclamations that her restaurant was the best.
"If you've ever had a filet this good," she said, "welcome back."
You Might Also Like: