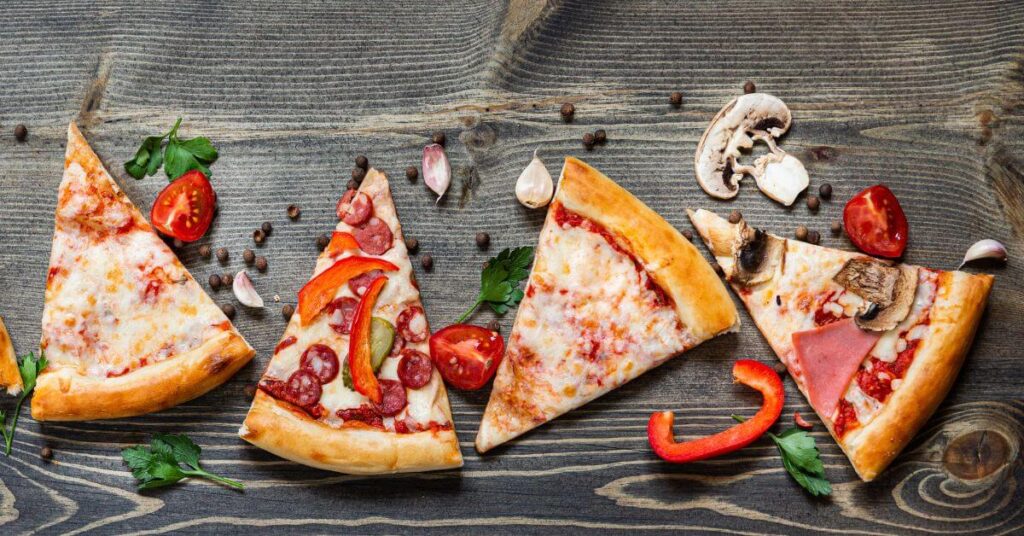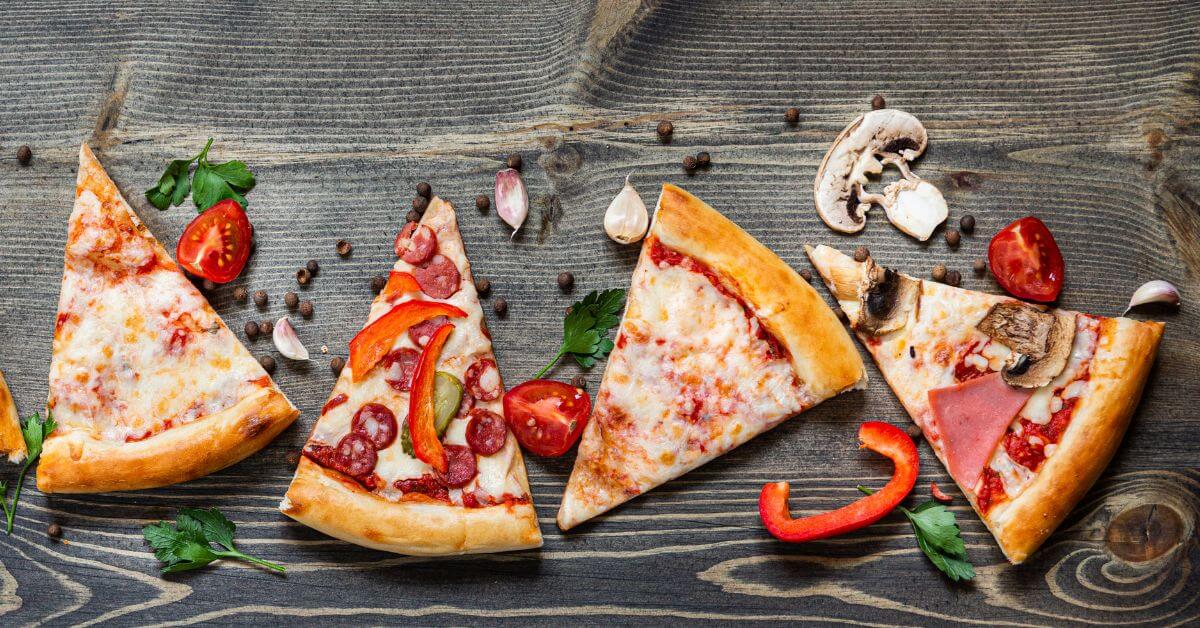 This is how to heat up pizza in the air fryer to get a crispy, bubbly-hot slice that tastes fresh every single time!
Let's admit it – one of the best things about ordering pizza delivery is having leftovers to munch on the next day. In college, you probably either ate cold pizza for breakfast or made the best of soggy pizza that you warmed up in the microwave.
As a grown-up, you can still enjoy reheated pizza – but you don't have to put up with cold or soggy pizza anymore! The air fryer works as quickly as the microwave, but it makes your pizza just as crispy and hot as it was when it was fresh out of the pizza oven.
Once you discover how easy it is to heat up pizza in the air fryer, you'll want to eat leftover pizza more often.
Why use an air fryer
There are different ways to heat up leftover pizza, but the air fryer is the easiest and most effective way to reheat pizza. The microwave makes the crust too soft. A conventional oven takes far too long to preheat. And the stove works, but then you have to sit there and watch it, making sure it doesn't burn.
Just place your pizza in the air fryer basket, turn it on, and it will come out bubbly, crispy, and perfect – after just 5 minutes!
How to heat up pizza in an air fryer
Whether you made an artisanal homemade dough or are reheating a basic frozen pie, here's how to heat up a pizza in the air fryer. Just follow these simple steps.
Line the air fryer basket with a perforated sheet of parchment paper.
Place your pizza slices in the air fryer basket, making sure you only put enough pizza in the basket so that your slices don't overlap. They should be sitting in a single layer.
Cook the pizza at 350F for 3-5 minutes, depending on the thickness.
Check on your pizza after 4 minutes. If it's sizzling, it's done! If not, heat it up for 1-2 more minutes.
How long to reheat pizza in the air fryer
How long you should reheat pizza for in the air fryer depends on how thick the pizza is. For example, it might take a few more minutes to heat up a deep-dish pizza than a thin-crust pizza.
That's why I suggest checking on the pizza after about four minutes. If you're reheating a really thin and crispy pizza, I'd check on it after 3 minutes. It doesn't take very long for the pizza to heat up. Remember, an air fryer can burn your pizza, so keep an eye on it.
What temperature to reheat pizza in the air fryer
The temperature might change depending on your air fryer model. Almost all air fryers come with a user manual that suggests an ideal temperature for reheating pizza. Generally speaking, most air fryers will reheat pizza perfectly if you set them to 350F.
More helpful kitchen tips
Now that you know how to heat up pizza in an air fryer, here are some more kitchen tips that will have you cooking like a pro!