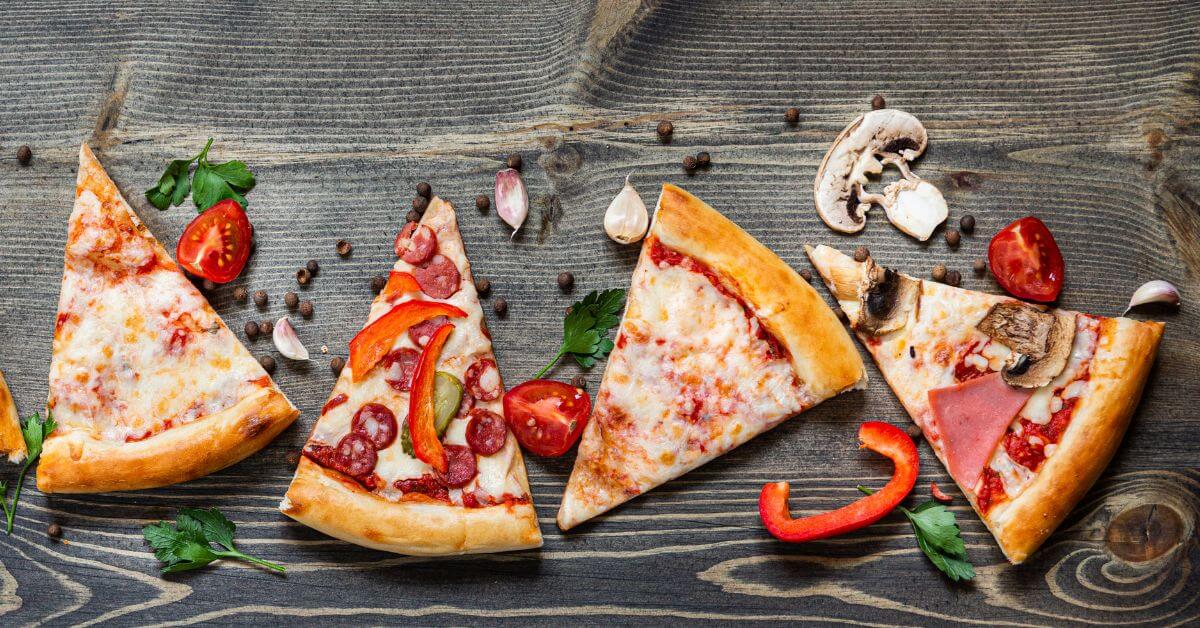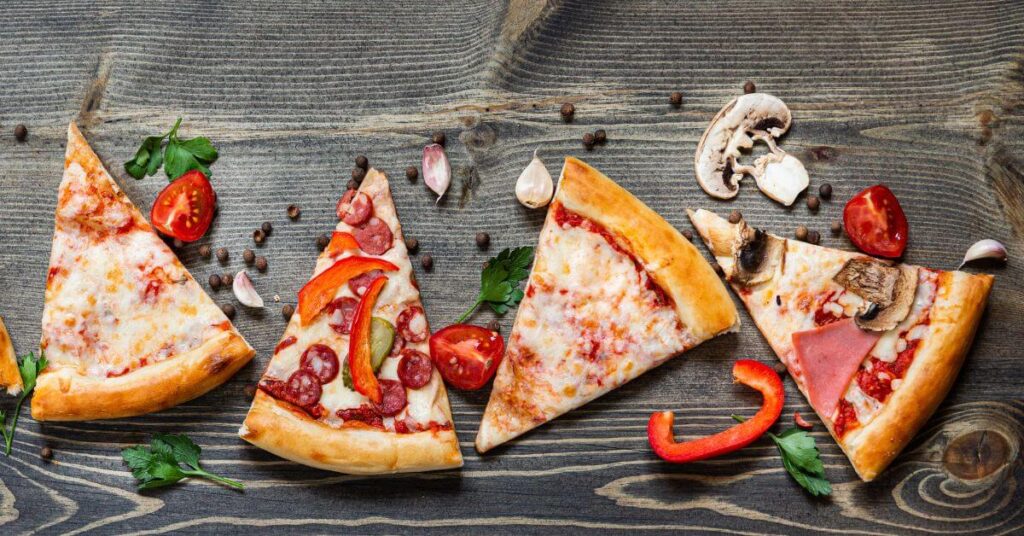 Let's admit it – one of the best things about ordering pizza delivery is having leftovers to munch on the next day. In college, you probably either ate cold pizza for breakfast or made the best of soggy pizza that you warmed up in the microwave.
As a grown-up, you can still enjoy reheated pizza – but you don't have to put up with cold or soggy pizza anymore! The air fryer works as quickly as the microwave, but it makes your pizza just as crispy and hot as it was when it was fresh out of the pizza oven.
Once you discover how easy it is to heat up pizza in the air fryer, you'll want to eat leftover pizza all of the time.
Why use an air fryer
There are different ways to heat up leftover pizza, but the air fryer is the easiest and most effective way to do it. The microwave makes the crust too soft. A conventional oven takes far too long to preheat.
Just place your pizza in the air fryer basket, turn it on, and it will come out bubbly, crispy, and perfect – after just 5 minutes!
How to heat up pizza in an air fryer
Whether you made an artisanal homemade dough or are reheating a basic frozen pie, here's how to heat up a pizza in the air fryer. Just follow these simple steps.
Line the air fryer basket with a perforated sheet of parchment paper.
Place your pizza slices in the air fryer basket, making sure you only put enough pizza in the basket so that your slices don't overlap. They should be sitting in a single layer.
Cook the pizza at 350F for 3-5 minutes, depending on the thickness.
Check on your pizza after 4 minutes. If it's sizzling, it's done! If not, heat it up for 1-2 more minutes.
How long to reheat pizza in the air fryer
How long you should reheat pizza for in the air fryer depends on how thick the pizza is. For example, it might take a few more minutes to heat up a deep-dish pizza than a thin-crust pizza.
That's why I suggest checking on the pizza after about four minutes. If you're reheating a really thin and crispy pizza, I'd check on it after 3 minutes. It doesn't take very long for the pizza to heat up. Remember, an air fryer can burn your pizza, so keep an eye on it.
What temperature to reheat pizza in the air fryer
The temperature might change depending on your air fryer model. Almost all air fryers come with a user manual that suggests an ideal temperature for reheating pizza. Generally speaking, most air fryers will reheat pizza perfectly if you set them to 350F.
Choosing the Perfect Air Fryer
In the market for an air fryer? Here are a few that got great reviews on Amazon to check out.
With the ability to air fry, roast, reheat, and dehydrate, the Ninja AF101 Air Fryer provides you with various cooking options in one appliance. Its convection heat allows for faster cooking and crisping, ensuring your favorite foods are made to perfection.
The low fan speed and temperature settings create ideal dehydrating conditions for homemade snacks. It also has a 4-quart ceramic-coated nonstick basket and crisper plate that can fit 2 pounds of French Fries.
Although the unit requires preheating and is not dishwasher safe, the delicious, healthier meals that can be created with this air fryer are worth the effort. Moreover, its stylish black high gloss finish makes it an attractive addition to your kitchen.
With the Instant Pot Vortex 4-in-1 Mini Air Fryer Oven Combo, you can effortlessly prepare a variety of dishes, including wings, roasted veggies, garlicky potatoes, and more, with just a touch of a button. Its 4-in-1 functionality offers versatility in cooking, allowing you to broil, roast, and reheat your meals as well.
Featuring the advanced EvenCrisp Technology, this air fryer ensures consistent and perfect results every time. Its fast preheating feature reduces waiting time, so you'll have frozen food cooked in mere minutes.
Although the compact design may limit the amount of food that can be cooked at once, it is an ideal addition to any small kitchen or for those who wish to save countertop space. Plus, the non-stick and dishwasher-safe basket and tray make cleanup a breeze.
The Gourmia Air Fryer Oven Digital Display is equipped with several advanced features that allow you to prepare a wide range of delicious meals. Its versatility in combining an air fryer, toaster oven, and dehydrator proves to be a great asset for home chefs who value convenience and efficiency. The 16 one-touch cooking presets facilitate easy meal preparation, allowing you to create mouthwatering dishes at the touch of a button.
With its fat-removal technology, you can indulge in your favorite fried foods while still maintaining a healthy lifestyle. The air fryer basket removes up to 90% of the fat, providing you with guilt-free enjoyment of your favorite meals.
The COSORI Air Fryer Pro LE 5-Qt has 360° rapid heat circulation technology, which allows you to enjoy crispy textures with up to 85% less fat. Plus, no more waiting on a preheated oven – this air fryer cooks with industry-leading temperatures up to 450°F, speeding up heating efficiency by 20%.
The COSORI Air Fryer fits easily on your countertop while providing a 5-quart cooking space for 1-4 people. This makes it a great option for couples or small families. You'll be equipped with nine easy, one-touch cooking functions and personalized shake reminders to help you experiment while having some fun during the cooking process.
More helpful kitchen tips
Here are some more kitchen tips that you will enjoy.