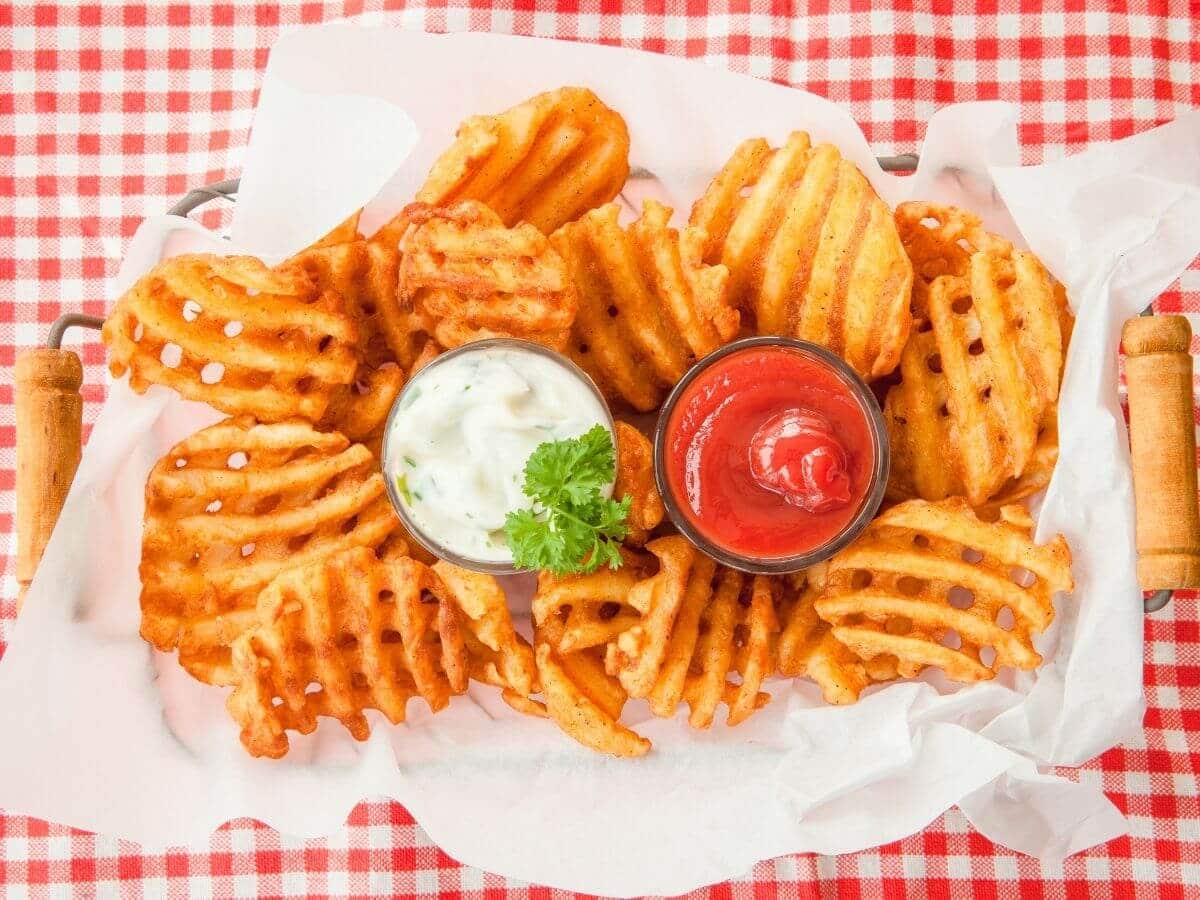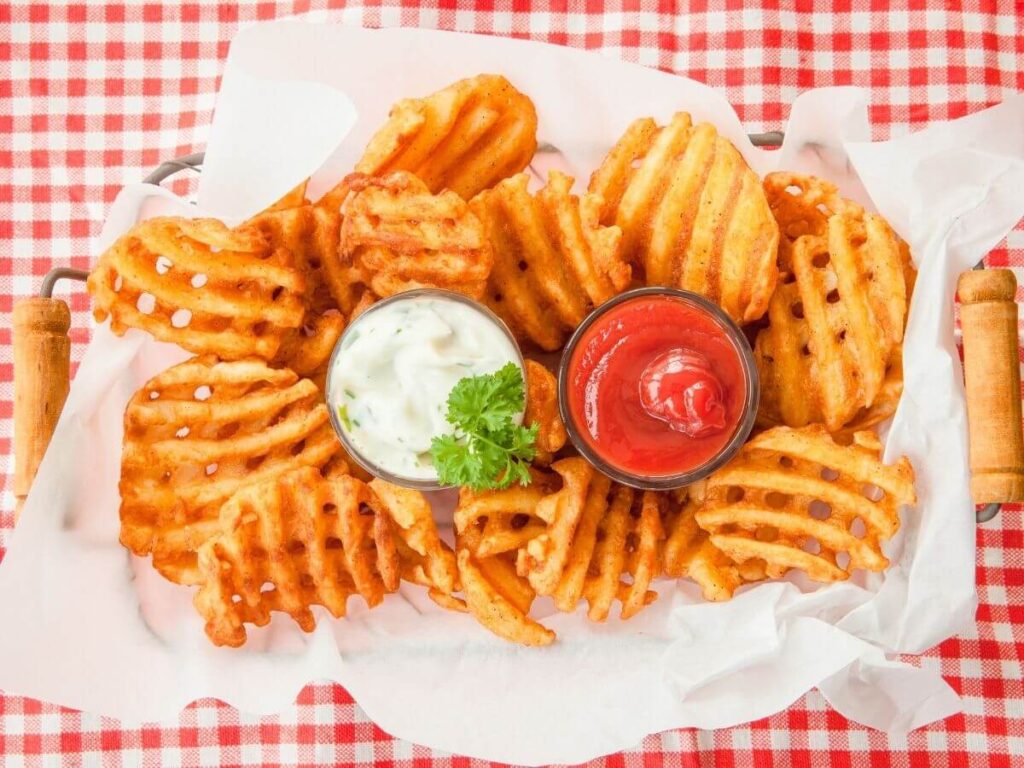 Waffle fries are a nice alternative to other French fry cuts and are perfect for dipping or a great base for heavier toppings such as chili and cheese. These fries cook up nice and crisp in an air fryer which is a much healthier option than deep-fried French fries. The air fryer also heats up much faster than a conventional oven, saving lots of energy. Keep reading to learn how to cook waffle fries in an air fryer.
Can I cook frozen waffle fries in the air fryer? 
Yes, you can absolutely cook frozen waffle fries in an air fryer! This cuts down on prep time, as there is no need to thaw the fries before cooking them.
Do I need to add oil to the waffle fries?
Adding oil to frozen waffle fries is optional when cooking in an air fryer. If you want extra crispy fries, spray them lightly with cooking oil such as canola, olive, or avocado. Since the air fryer circulates air all around the basket, the fries will get delightfully crispy even without oil.
What types of seasonings can I use for the waffle fries?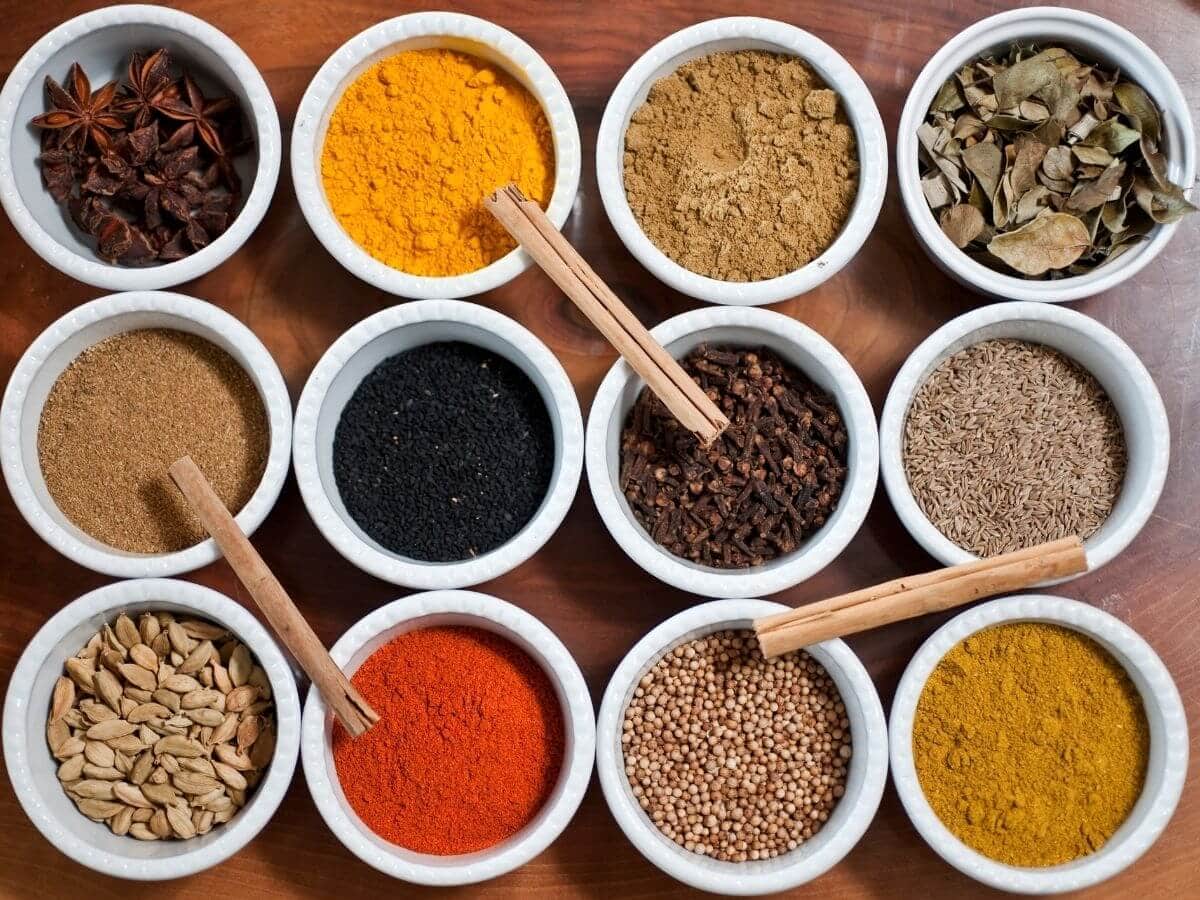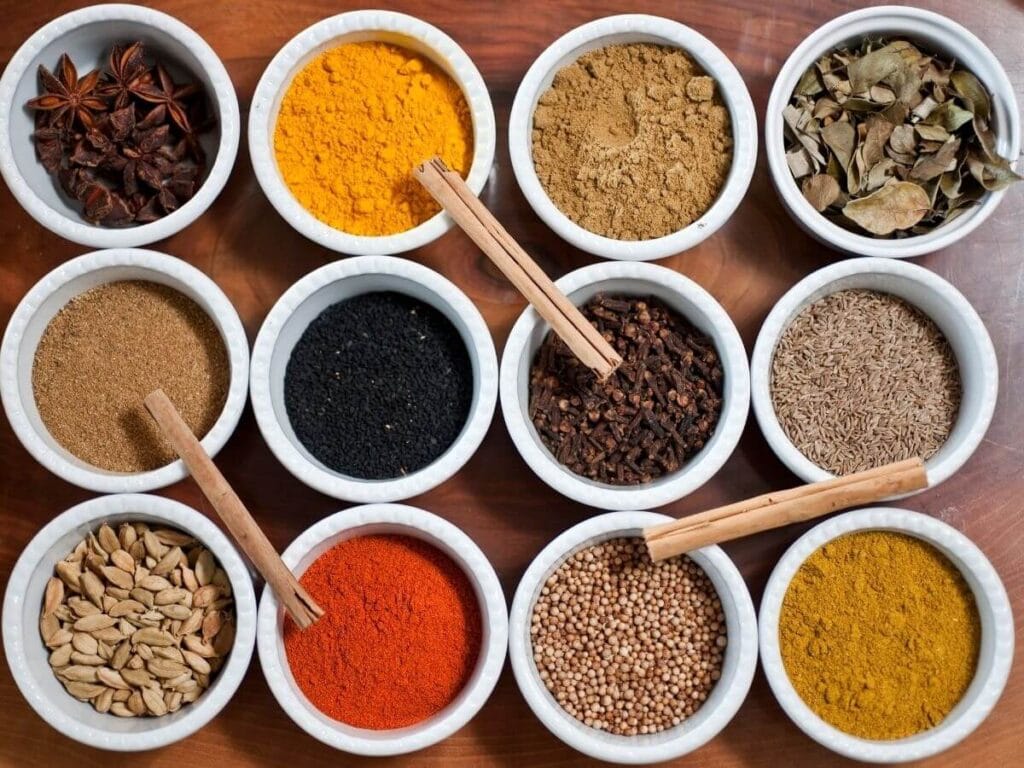 Typical seasonings include garlic powder and salt, cajun seasoning, spicy seasoning, and more. Choose your favorite spice blend or create your own house blend for your French fries. Sprinkle seasonings over the fries before they cook, and add more after they have cooked if you want to intensify the flavors.
How to cook waffle fries in an air fryer:
Add 1 pound of frozen waffle fries to the air fryer basket, and spray with cooking oil if desired.
Sprinkle with salt and pepper or the seasoning of your choice.
Air fry at 400 degrees F for 10 minutes, shaking the basket halfway through to toss the fries.
Check the fries at 10 minutes, and if desired, air fry for 1 to 3 minutes more for crispier waffles fries.
If you are cooking multiple batches or the air fryer is already preheated, you may need to reduce the timing.
Ideas for toppings: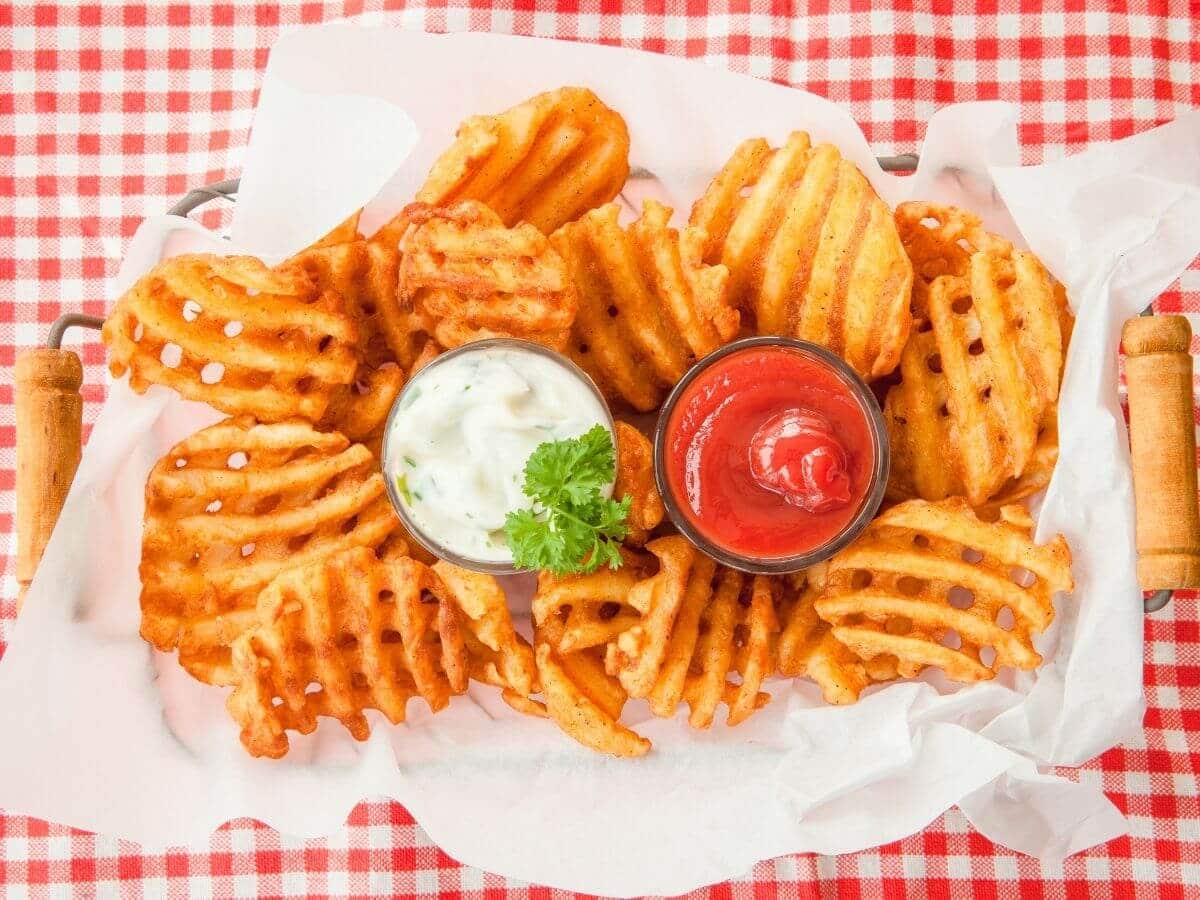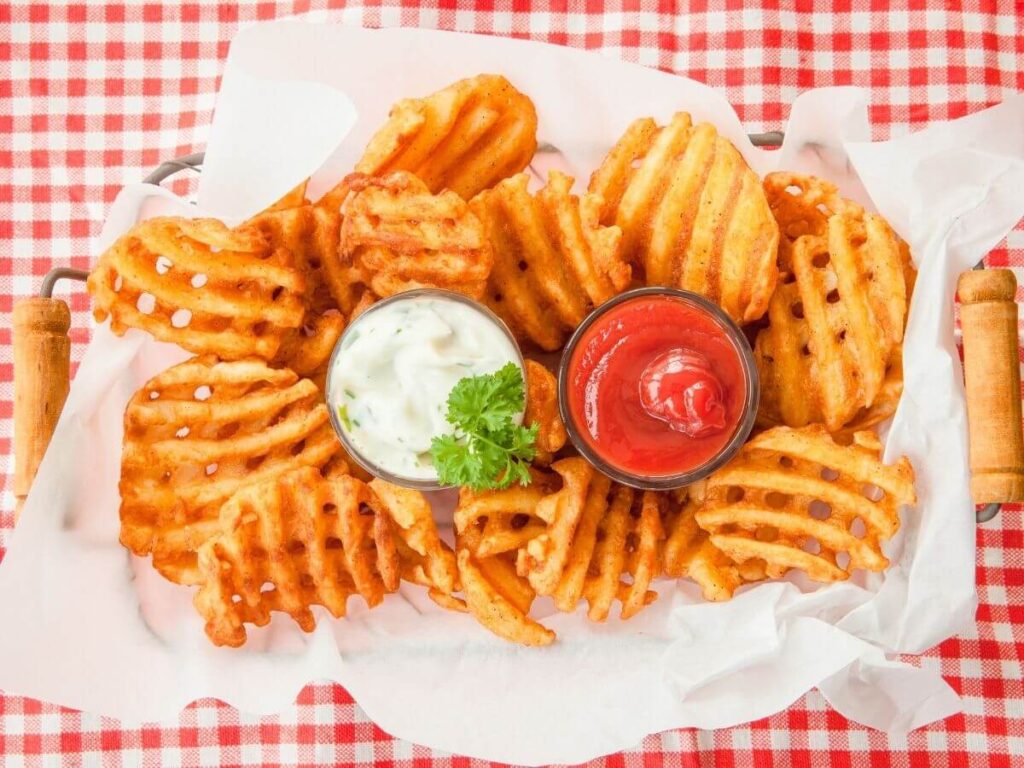 Waffle fries are an ideal base for toppings, as their larger size and criss-cross design make them much sturdier for heavier toppings.
Chili cheese fries: top cooked waffle fries with hot chili and cheddar cheese. Add fresh chopped or grilled onions if desired.
Poutine fries: this Canadian specialty is great with air fryer waffle fries! Add cheese curds and top with brown gravy.
Cheese fries: try different cheeses to create unique flavor combinations. Try Parmesan cheese, fresh herbs, chopped sauteed garlic, or spicy fries with cheddar cheese and onion.
Taco fries: top waffle fries, as you would nachos. Add taco meat, cheese, lettuce, tomato, sour cream, and guacamole.
Pizza fries: add marinara sauce, mozzarella cheese, pepperoni, olives, and Parmesan cheese. Or choose your favorite pizza toppings!
Waffle fry toppings bar: for a crowd, air fry waffle fries in batches and offer a wide array of toppings for guests to create their own waffle fry masterpieces.
FAQ
What fast food has waffle fries?
Chick-fil-A has waffle fries. They are a popular side item on their menu, often paired with their signature chicken sandwiches.
You Might Also Like: