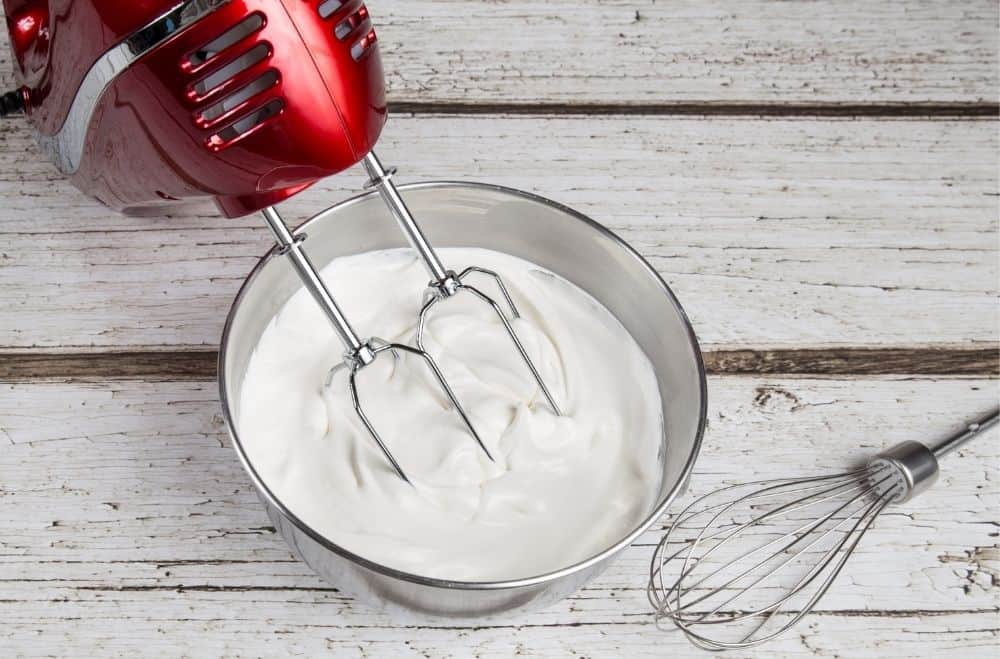 Ever tried to make whipped cream with store-bought whipping cream only to be met with a clumpy mess? Or bought a tub of Cool Whip only to find that it doesn't taste the same as real whipped cream? If so, you're not alone. Many people have tried to recreate the taste and texture of real whipped cream using various methods without any luck. But don't worry – there's a solution, and it's called Dream Whip.
What is Dream Whip?
Dream Whip is a whipped topping mix, invented more than 70 years ago and made by the Kraft Foods company, that tastes and feels just like the real thing. It's the perfect dessert topping for all pies, especially pumpkin pie, cake, vanilla and chocolate pudding, and other desserts – and it even comes in a variety of different flavors.
Dream Whip is the whipped topping that lets you make perfect desserts in a snap. It's the easiest way to make a good dessert great!
What Does It Taste Like?
Dream Whip is a product made with real cream, so it has a rich flavor and smooth texture that you won't find in whipped toppings from the store. It's also not as sweet as store-bought whipped cream, so if you're looking for a topping that's similar to real whipped cream, Dream Whip is the one for you. It is low in calories, carbohydrates, and fat and does not have any added sugar.
How Do You Make It?
Dream Whip is easy to make, too. Just add milk and vanilla to the powder and whip it up with a whisk or electric mixer in a large bowl. You can make it in just a couple of minutes, and it can last up to one week in the fridge.
Fun Facts
Dream Whip is not to be confused with Cool Whip, which is a brand of whipped topping that is made with vegetable oil and has a more creamy texture.
If you want to make different flavors of Dream Whip, you can do so by adding extracts or food coloring to your base mixture.
If you want to make a non-dairy version, use soy or almond milk instead of regular milk. This will give it a creamier texture.
The Dream Pie recipe is on the back of the Dream Whip package, and it is the yummiest chocolate cream pie you will ever taste and the easiest pie to make! All you need to pudding mix, premade pie crust, milk, and of course…Dream Whip.
Where Can You Buy Dream Whip?
You can find it in the dairy department of your local supermarket. And if you're having a hard time finding it, you can always make an online order with Amazon.
You Might Also Like: