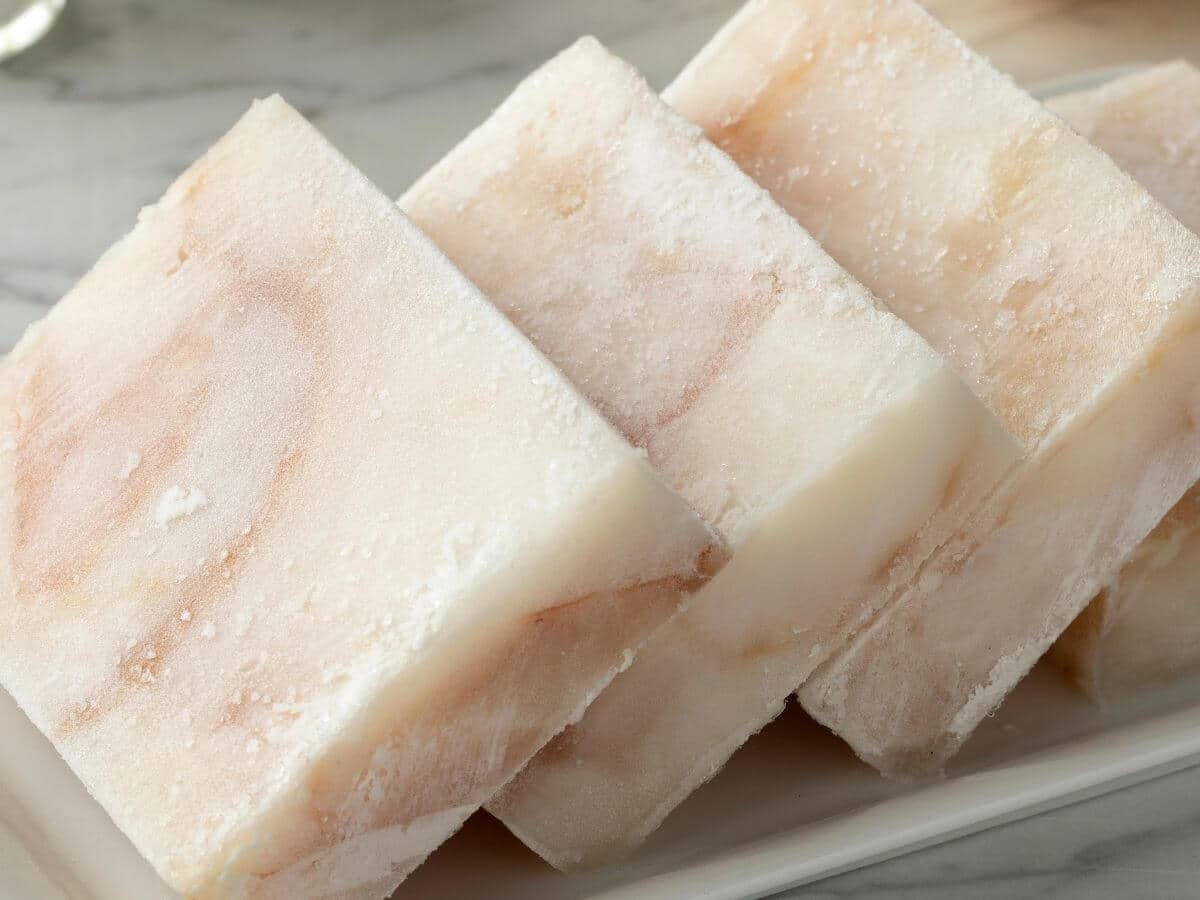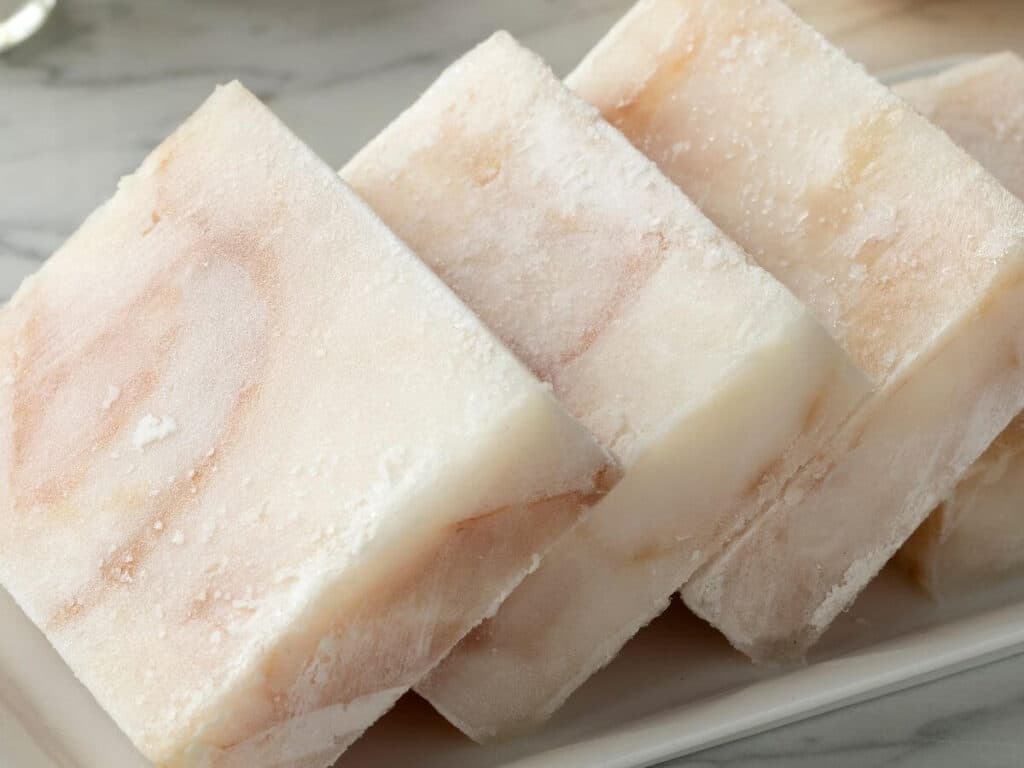 Did you know that you can bake frozen cod straight from the freezer?  Cod is a simple, nutrient-dense dish that bakes quickly, even if you do not defrost it first. Keep reading to learn how to bake frozen cod.
Is Baking Frozen Cod Safe?
Yes, baking frozen cod straight from the freezer is very safe. All of the microorganisms in it perish during the freezing or baking/cooking phases. However, defrosting the cod first is preferred. If you don't have enough time to defrost the fish, you can still cook it frozen.
How To Bake Frozen Cod Without Defrosting
Using a heavy-duty baking sheet, lightly oil pieces of cod and bake at 450°F until nearly cooked through (about 10 minutes).
Toast some gently-seasoned, lightly-oiled Panko crumbs (3-5 minutes at 450°F) in the oven.
Take the fish out of the oven and lightly brush the tops of the fillets with a mixture of half Dijon mustard and half milk. Top with toasted breadcrumbs.
Return the cod to the oven to finish cooking until it is heated through and flaky in the middle.
Baked Cod Recipes
Starting out, we have baked cod with lemon, paprika, and cayenne pepper! This quick and healthy meal only requires 4 ingredients and takes 5 minutes to prepare. It's an excellent dinner option for those hectic weeknights!
Ingredients
Fresh or frozen cod
Olive oil
Lemon juice
Cayenne pepper
Instructions
A baking sheet is required to bake cod fillets in the oven. You can also use glass.
Line the baking sheet with aluminum foil and set the fish on top before baking.
The ideal temperature for baking cod is 400 degrees Fahrenheit (205 degrees Celsius).
Bake for approximately 10-12 minutes, depending on the thickness of the cod.
This recipe is packed with vitamins B-12, B3 (Niacin), and B6 and is abundant in lean protein. It provides numerous health benefits, including improving heart health and brain function. It's also mercury-free.
Baked Cod With Boursin Herb Cheese
To create this dish using fresh fish, combine Boursin or Alouette cheese with canned tomatoes seasoned with onion, peppers, and garlic. This is a fantastic fish recipe for a quick and simple dinner. Your meal can be complete with a tossed salad and a green vegetable side dish. Butter can be replaced with olive oil.
Ingredients
2 teaspoons melted butter
2 pounds of fillets of fresh cod (or frozen)
1 package of room-temperature Boursin cheese with herbs (4 ounces)
5 ounces of chopped tomatoes with garlic, onion, and peppers (drained)
Salt and freshly ground black pepper to taste
2 tablespoons Parmesan cheese, grated
Instructions
Preheat the oven to 400 degrees Fahrenheit (200 degrees Celsius).
Coat the bottom of a baking dish with 1 tablespoon of melted butter.
Arrange the fillets of fish on the serving plate. Using a paper towel, pat the fillets dry.
Cover the fillets evenly with Boursin cheese.
Pour the tomatoes over the top.
Season with salt and pepper. Parmesan cheese should be sprinkled on top as well.
Drizzle the remaining 1 tablespoon of butter over the top.
Bake for 25 minutes, uncovered, in a preheated oven.
Tips For Baking Frozen Cod
Don't Use Thick Cuts
To guarantee optimal thawing and cooking, avoid using thick cuts. Cooking such huge portions straight from the freezer leaves far too much room for error as well as the potential of uneven cooking. If you stick to cod fillets that weigh about 6 ounces and are less than 1 inch thick, you'll be okay.
Use A Flavorful Sauce Or Breading
You don't want to scrimp on flavor when baking frozen cod. You can make a lemon and butter emulsion to sprinkle over the top by combining these two ingredients in the baking pan with the fish.
Yes, even frozen cod fillets can be breaded. Simply brush the fish with oil and then top with seasoned breadcrumbs. Alternatively, thaw your cod fillets for around 5 minutes before crusting them with your breadcrumb or preferred breading mixture and finishing cooking.
Using An Oven
Baking frozen cod is simple; you only have to alter the cooking time. Fresh cod may take 15 minutes, but frozen cod may take 20 to 25 minutes.
Preheat the oven to 425 degrees Fahrenheit. Season the cod with salt and pepper to taste or make a fast sauce.
Fill a baking dish halfway with fish fillets (approximately 6 ounces per fillet). Add the sauce if you wish to include it.
Cook for 20 to 25 minutes or until the fish is opaque white, easily flakes, and has a golden-brown top.
Try Baking Frozen Cod
Baking frozen cod is easy. It is a very forgiving fish, and you can be flexible with how you cook it, even if it's frozen. Love cod but don't feel like cooking. Check out this premade frozen cod on Amazon.
FAQs
What to Serve with Baked Cod?
Baked cod is a versatile dish that pairs well with various side dishes. Here are some options you might consider:
Grains and potatoes: Rice, quinoa, couscous, and mashed or roasted potatoes complement the fish nicely.
Salads and slaws: A fresh salad or tangy coleslaw can balance the rich flavors of the baked cod.
Bread: A crusty baguette or garlic bread is great for sopping up any sauce from the cod dish.
How to Make a Baked Cod Sandwich
A baked cod sandwich is a delicious way to enjoy your fish.
Prepare the bread: While the cod is baking, lightly toast your preferred bread, such as a crusty roll or a soft sub roll.
Add toppings: Place the baked cod on the bread, and add lettuce, tomato, onion, and pickles.
Spread on condiments: Finish your sandwich with a generous spread of mayonnaise, tartar sauce, or a tangy aioli.
You Might Also Like: