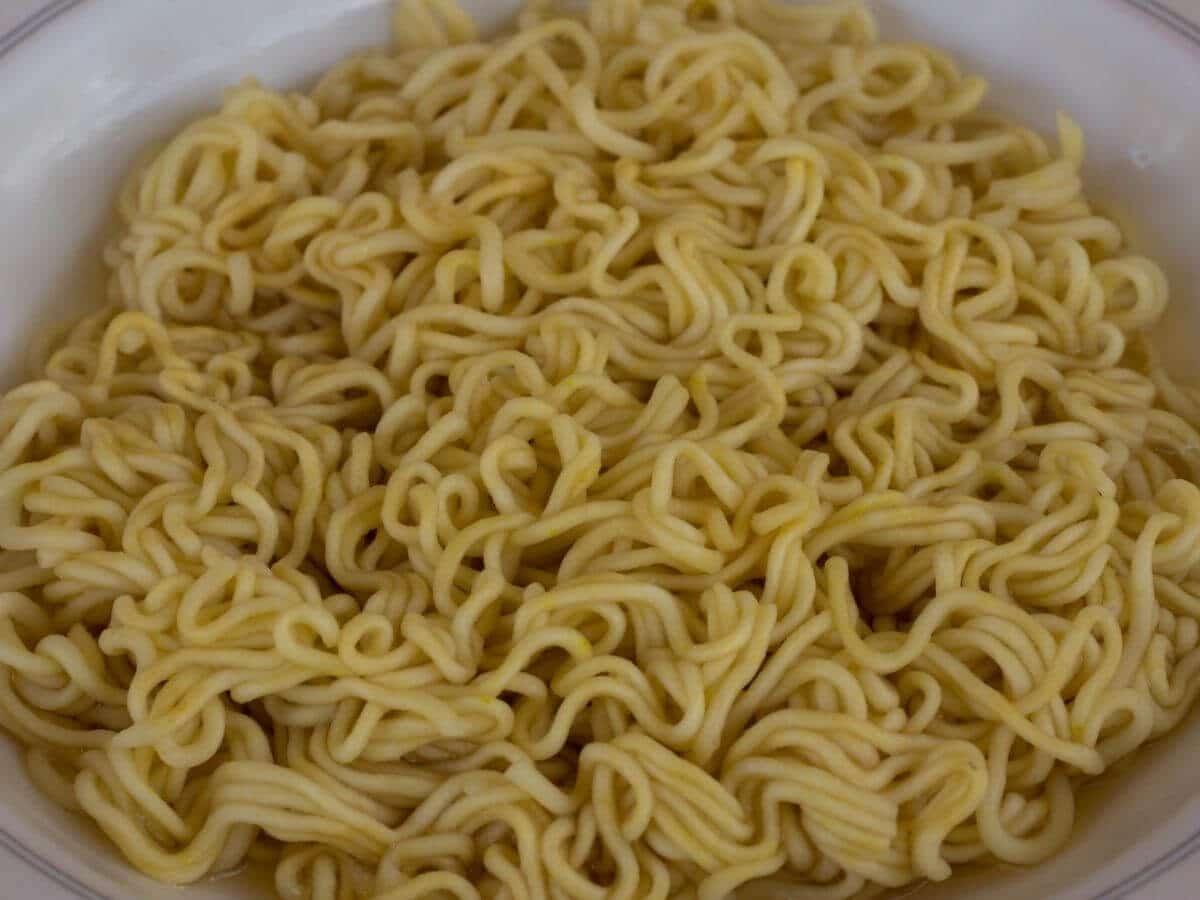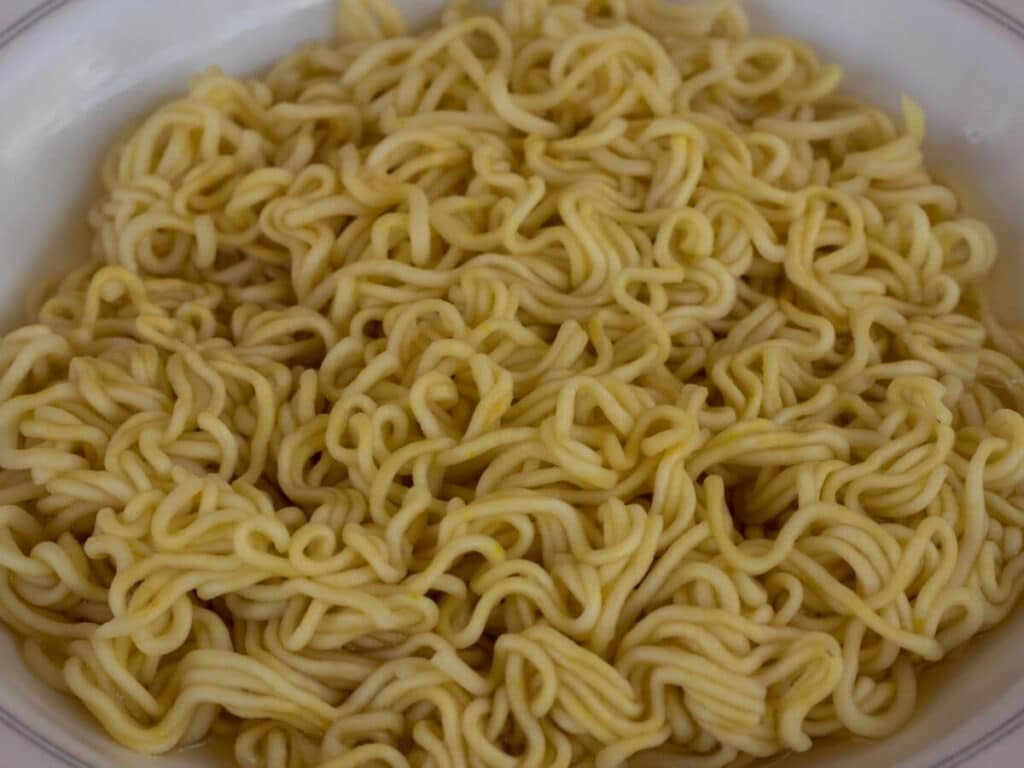 You can use egg noodles in a variety of dishes, from casseroles to soups, or eat them as is topped with butter, herbs, and even breadcrumbs. Making egg noodles to eat on their own or to use in other dishes becomes lightning fast in an Instant Pot because once the pressure cooker seals, it only takes two minutes to cook egg noodles. Keep reading to learn how to cook egg noodles in an Instant Pot.
What ingredients should I add?
Cooking egg noodles in an Instant Pot doesn't require many ingredients. Add the dry egg noodles, just enough water to cover them, and a generous pinch of salt. If you would like the egg noodles to absorb more flavor, use chicken, vegetable, or beef broth in place of part of the water or all of the water. Because the Instant Pot retains all of the moisture, you will not need to add more liquid than enough to cover the dry egg noodles.
How long should I cook the egg noodles?
Once you have placed the egg noodles, salt, and water or broth in the Instant Pot, turn the valve to seal the Instant Pot, and set the timer to 2 minutes on the manual setting. Allow the Instant Pot to seal and cook, and then quickly release the steam when the timer has finished. The egg noodles should be ready to use however you desire.
Should I pre-cook egg noodles if I am using them in soup?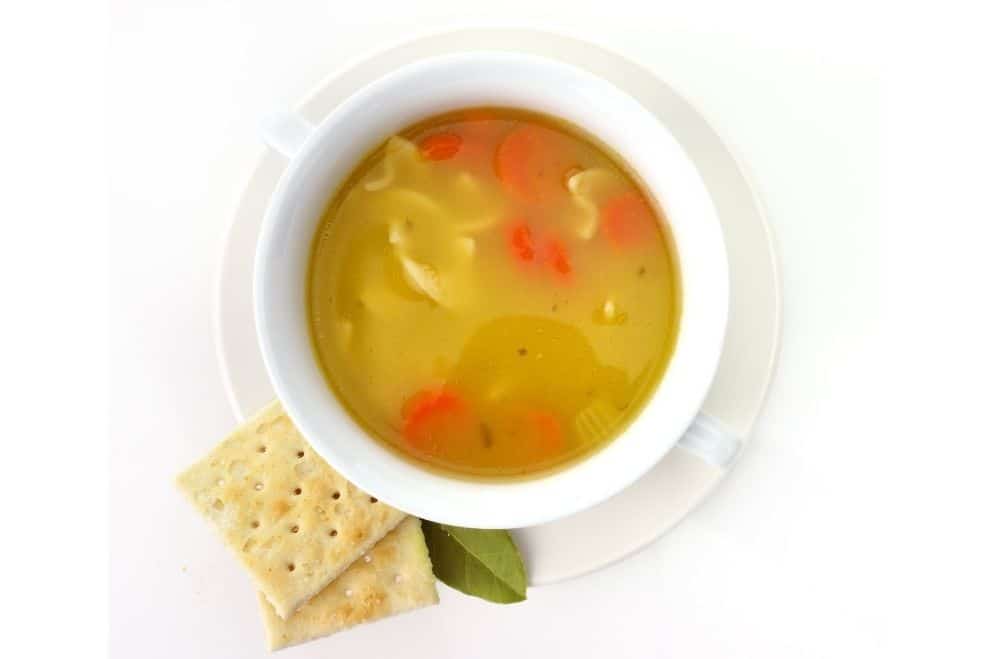 If you pre-cook the egg noodles in an Instant Pot, don't add them to the soup until you are ready to eat the soup. It is best to add the egg noodles to your soup bowl and spoon the soup over the egg noodles.
What if the egg noodles didn't cook long enough in the Instant Pot?
If two minutes was not enough time to cook the egg noodles, place the lid back on the Instant Pot and allow the noodles to sit for a few more minutes. Do not turn the Instant Pot back on, as the noodles will cook in their own steam and leftover broth when the lid is placed back on the pot.
How can I use egg noodles cooked in an Instant Pot?
Try using cooked egg noodles in casseroles, such as cheesy tuna casseroles topped with crunchy breadcrumbs. Egg noodles are popular in soups like chicken noodle soup but can also be a delicious and surprising addition to tomato soup.
FAQs
What to make with egg noodles
There are many delicious dishes you can make with egg noodles, here are a few ideas:
Beef stroganoff: A classic dish made with tender strips of beef, mushrooms, onions, and a creamy sauce served over egg noodles.
Chicken noodle soup: A comforting and hearty soup made with chicken, vegetables, and egg noodles.
Pad Thai: A popular Thai dish made with stir-fried noodles, vegetables, and a sweet and savory sauce.
Spaghetti carbonara: An Italian pasta dish made with bacon, eggs, and Parmesan cheese.
Beef and broccoli stir-fry: A quick and easy stir-fry made with tender strips of beef, broccoli, and egg noodles.
Hungarian chicken paprikash: A flavorful chicken dish made with paprika, sour cream, and egg noodles.
Tuna noodle casserole: A classic American casserole made with canned tuna, egg noodles, and a creamy sauce.
Beef and noodle casserole: A hearty casserole made with ground beef, egg noodles, and a tomato-based sauce.
How long do egg noodles last?
Dry egg noodles can typically last for up to 12 months if stored properly in a cool, dry place. Fresh egg noodles will last for 2-3 days in the fridge but are best eaten within 18 hours.
Our Favorite Instant Pots
In the market for an Instant Pot? Here are four of our favorite ones.
The Instant Pot Duo 7-in-1 Electric Pressure Cooker is a game-changer for your kitchen, offering seven different cooking functions in one convenient appliance. With the ability to pressure cook, slow cook, make rice, yogurt, steam, sauté, and warm food, this pressure cooker adapts to your unique cooking needs.
One of the standout features of this Instant Pot is the 13 customizable Smart Programs, which allow you to prepare popular dishes such as ribs, soups, beans, rice, poultry, and even desserts with just the touch of a button. These programs make life in the kitchen easier, especially when you're short on time.
Cleanup is a breeze thanks to the finger-print-resistant stainless-steel exterior and dishwasher-safe lid, inner pot, and accessories. Despite its many features, the Instant Pot does have a slight learning curve for first-time users, but once you become familiar with its functions, it's a tool you'll wonder how you lived without.
The Instant Pot Pro takes the guesswork out of meal prep with its 28 smart cooking programs and 5 new customizable favorite settings. Combining the functions of 10 kitchen appliances, this multi-cooker saves your time and effort while delivering amazing results in pressure cooking, slow cooking, sous vide, sautéing, and more.
With 20% faster pre-heating and up to 70% faster overall cooking, the Instant Pot Pro helps you spend less time in the kitchen. The LCD display is easy to read, giving clear indications of the cooking progress, and the auto-sealing lid provides added convenience. Featuring premium quality stainless steel construction and silicone handles, the inner pot is designed for easy gripping and ultimate searing performance. Safety features such as Overheat Protection, safety lid lock, and quick-release button make cooking worry-free.
If you have a large family or enjoy meal prepping and batch cooking, the 8-quart capacity of Instant Pot Pro is perfect for you. Though it may require some time for beginners to get used to the various features, once mastered, this multi-cooker is a valuable addition to any kitchen. Start enjoying an upgraded cooking experience with the Instant Pot Pro by clicking here.
The Instant Pot Duo Plus, with its 9-in-1 functionality, allows you to pressure cook, slow cook, make rice, yogurt, steam, sauté, and more, all in a single, handy appliance. Its whisper-quiet steam release ensures that you can cook without disturbing the peace in your home, while the stainless steel design adds a touch of elegance to any kitchen.
One of the standout features of this Instant Pot model is its easy-to-use interface, complete with a large LCD display and clear cooking progress bar for real-time feedback. Additionally, the 25 customizable Smart Programs enable you to effortlessly pressure cook a variety of dishes, from ribs to desserts.
Despite its many advantages, there are a few potential drawbacks to consider. For instance, if you're new to pressure cooking, you might face a bit of a learning curve, especially when navigating the various functions. Moreover, its 6-quart capacity might not suffice for larger families or those who frequently meal prep. Lastly, the price point may be a concern for some budget-conscious shoppers. Nonetheless, the overall versatility and efficiency of the Instant Pot Duo Plus make it an excellent investment for your kitchen.
This Instant Pot Electric Dutch Oven offers you the convenience of an all-in-one appliance, allowing you to braise, slow cook, sear or sauté, serve, and warm all with one device. Its removable heavy-duty enameled cast-iron cooking pot not only ensures even cooking but also adds a touch of sophistication to your table presentation.
Featuring a matching lid with a self-braising grid on its underside, your meals will remain moist and tender every time. The large 6-quart capacity is perfect for cooking up to six servings, making it an ideal choice for meal prepping, entertaining guests, or serving your family at home. Plus, hassle-free cleanup is guaranteed as the cooking pot and lid are dishwasher safe.
To get the most out of your new Electric Dutch Oven, the Instant Pot app grants you access to a plethora of amazing recipes available for iOS and Android. Whether it's a wedding gift, a new home addition, or a personal kitchen upgrade, the Instant Pot 6-Quart Electric Round Dutch Oven is a tasteful and reliable choice.
You Might Also Like: