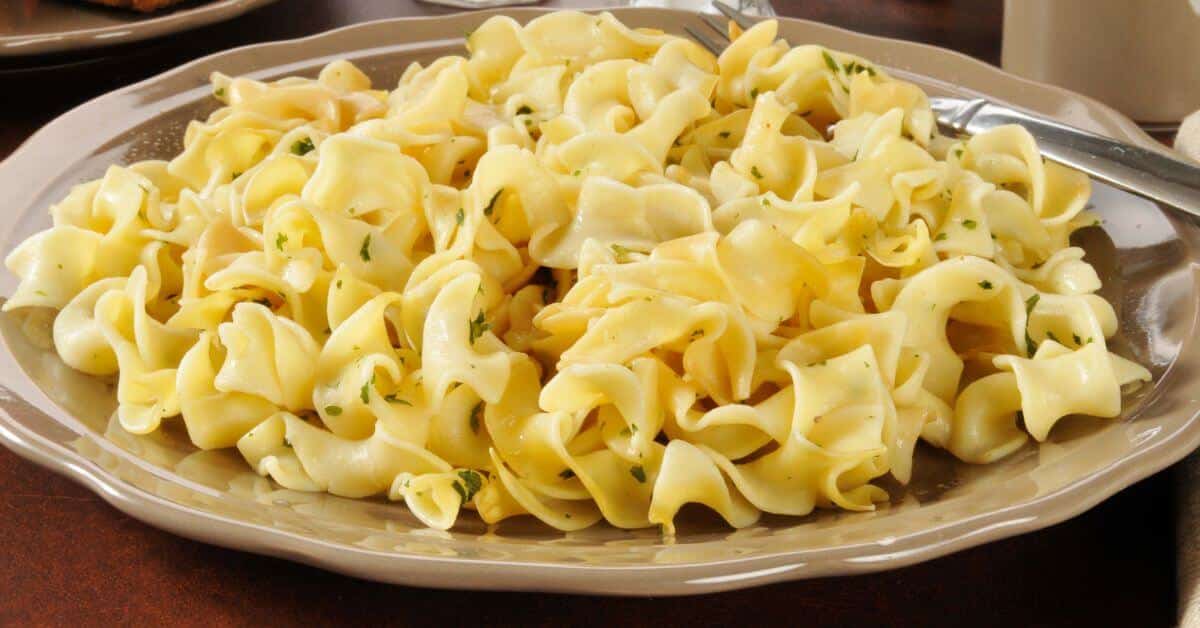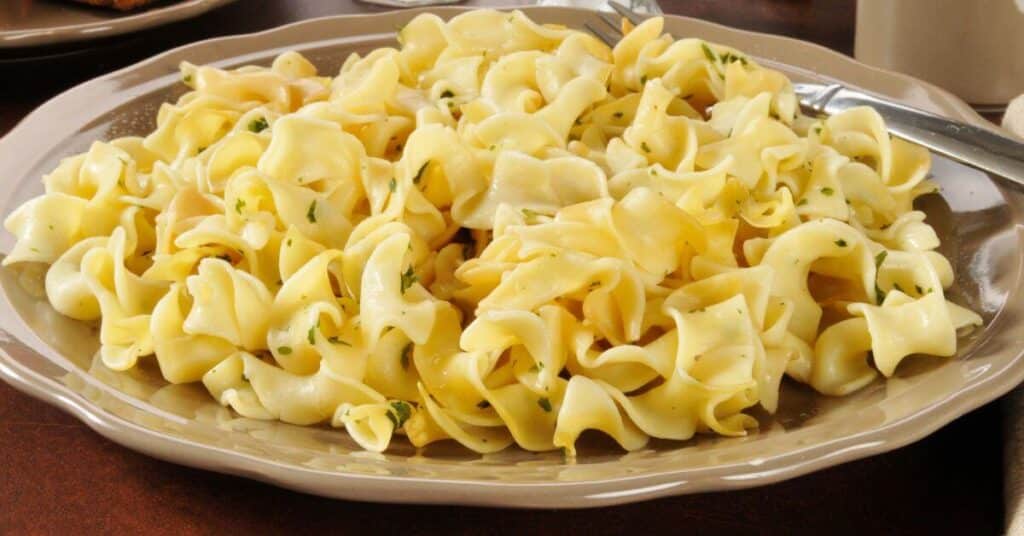 Few dishes are quite as easy or as comforting as buttered noodles. They're a staple kid food, but they're also something adults love to indulge in every once in a while. Although there's nothing wrong with having comfort food every now and again, it's always fun to elevate it a little bit. Here's how to make buttered noodles better.
How to Cook Buttered Noodles
A major benefit of buttered noodles is how easy this carb-loaded meal is to make. These tips will help you nail the perfect bowl of noodles.
On the Stovetop
Fill a large saucepan with water and salt it generously. Place the pot over medium-high heat and bring the water to a boil. Add in the desired amount of pasta and lower the heat to medium. Allow the pasta to continue to boil for 8-10 minutes or until al dente. Drain the noodle in a collider over the sink. Toss the finished noodles with butter and salt and pepper to taste. Serve hot.
In the Instant Pot
For a 1lb box of pasta, combine the pasta and 4 ½ cups of water in the instant pot. Set the Instant Pot to "Manual" High Pressure for 5 minutes. After the cooking cycle, do a quick steam release. Stir and dump any excess liquid. Toss the finished noodles with butter and salt and pepper to taste. Serve hot.
How to Make Buttered Noodles Better
Sprinkle Parmesan
Butter noodles are great, but one simple addition can add a whole depth of flavor: Parmesan cheese. It can be freshly grated Parmesan, thin slices, or even the powdery Parmesan from a can.
No matter how you like to consume your Parmesan, even a teaspoon of it on your buttered noodles will make for a new depth of flavor and texture. And if you add it while the noodles are still hot, you can melt the cheese a little bit, giving your noodles gooey decadence.
Add Red Pepper Flakes
Spice is always a fantastic way to elevate any dish. Red pepper flakes are the perfect addition to buttered noodles because they add tons of flavor, and it's easy to control the heat. The more red pepper flakes you add, the spicier the dish will be.
This is also a great fix if you like new flavors but don't want a huge texture change, as the red pepper flakes will blend in well with the noodles.
Better Your Butter
Butter is fantastic on its own, but there are so many ways to elevate your butter. By simply creating garlic butter, lemon butter, or even basil butter, your buttered noodles will instantly turn gourmet.
You can buy different flavored kinds of butter at specialty shops or perhaps at your local grocery store, but it's also simple to make better butter at home. A tasty new butter will put a fun twist on your buttered noodles.
Add Some Pasta Water
You can also make your butter noodles better by making your butter into a sauce using pasta water. Instead of simply putting a pad of butter in the middle of your bowl of noodles and stirring it around until you've coated each noodle, melt your butter in a pan and toss your noodles instead.
Add just a teeny bit of pasta water, and you'll have yourself a lovely buttery sauce with tons of flavor and starch to make a sticky, wonderful texture.
Salt and Pepper
If there are two ingredients you want with you wherever you go, it's salt and pepper. Salt and pepper can make almost any dish better, either by adding flavor to the dish or pulling out some of the food's natural flavors.
In this case, adding salt and pepper to your buttered noodles will give your dish a whole new taste that's comforting yet refined. It's a quick fix that doesn't require any culinary training.
Switch Up Your Noodles
One of the easiest ways to add variety to your buttered noodle dish is by switching out your noodles. Whether it's egg noodles, spaghetti, or angel hair pasta, we likely all have our own version of our favorite butter noodle dish, but the next time you want this fan-favorite dish, try a new pasta. And don't be afraid to mix noodles, either. It may be a little bit more work, but it will be tasty.
Top With Parsley
It's amazing how much of a difference a fresh herb can make in a dish. Instead of leaving your butter noodles plain, try topping them with some herbs.
You can use dried herbs if that's what you have, but fresh is certainly preferred. Try parsley, basil, thyme, or rosemary. Choose what you like the best and experience the fresh new flavor it brings.
Steam Some Veggies
Butter noodles don't have to stay, just noodles. There is always the option to add some more food to your dish, and one of the best ways to do that is by steaming some vegetables.
There are tons of steamed vegetables that go perfectly with buttered noodles. Broccoli, peas, carrots, corn, cauliflower, and bell peppers can all make your butter noodles taste better and become more nutritious.
Don't feel that you just have to steam your veggies, though. We just suggest that because it's an easy way to cook them, but you can always roast your vegetables or sauté them right in the pan with your butter. No matter the method you choose, adding veggies is a delicious and healthy twist on this classic comfort food.
Serve Alongside a Protein
If you're unafraid to use vegetables, apply the same philosophy to protein. There are tons of different proteins that can instantly make your butter noodles better.
Bake some chicken in the oven or cut it up and cook it in the pan and toss it with your buttered noodles. You could also add shrimp, salmon, tilapia, halibut, or other light fish, but some heartier protein like steak or duck will do the trick, too.
Zest a Lemon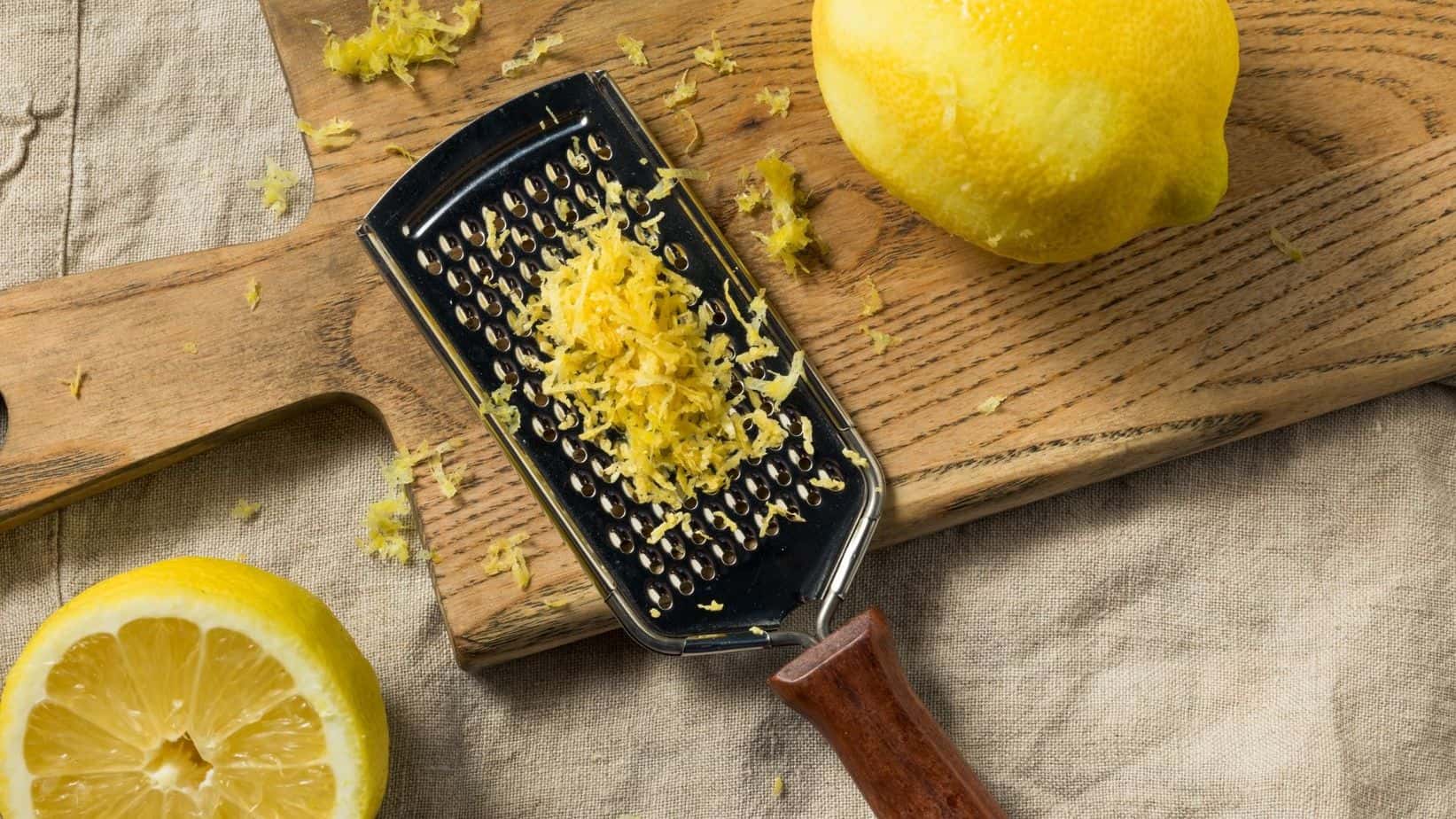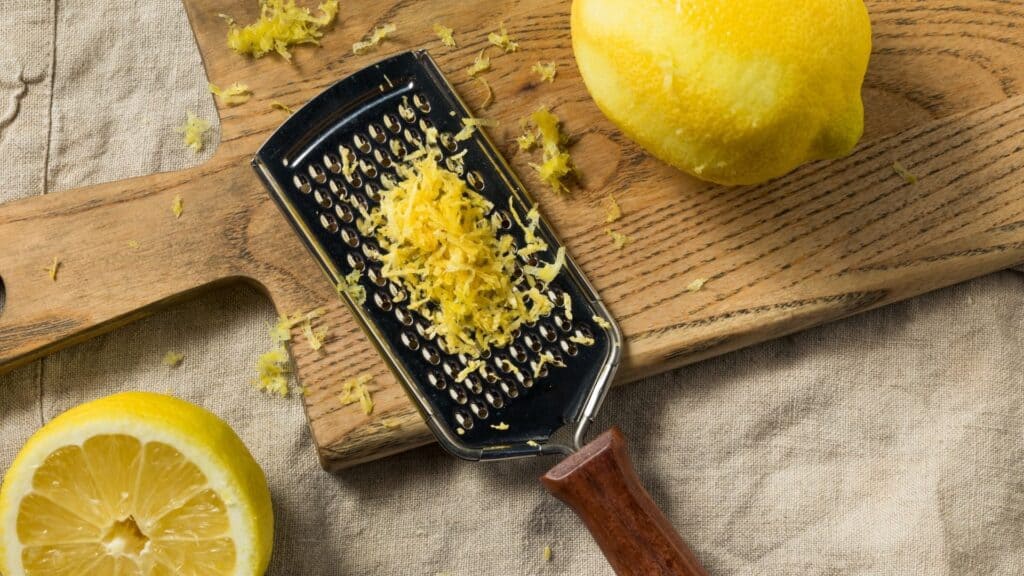 It might sound crazy, but lemon and butter are a match made in heaven. The zing of citrus compliments the creamy butter so well! Try adding a little lemon zest to your butter or squeeze some fresh lemon juice over the finished bowl of noodles.
Include Aromatics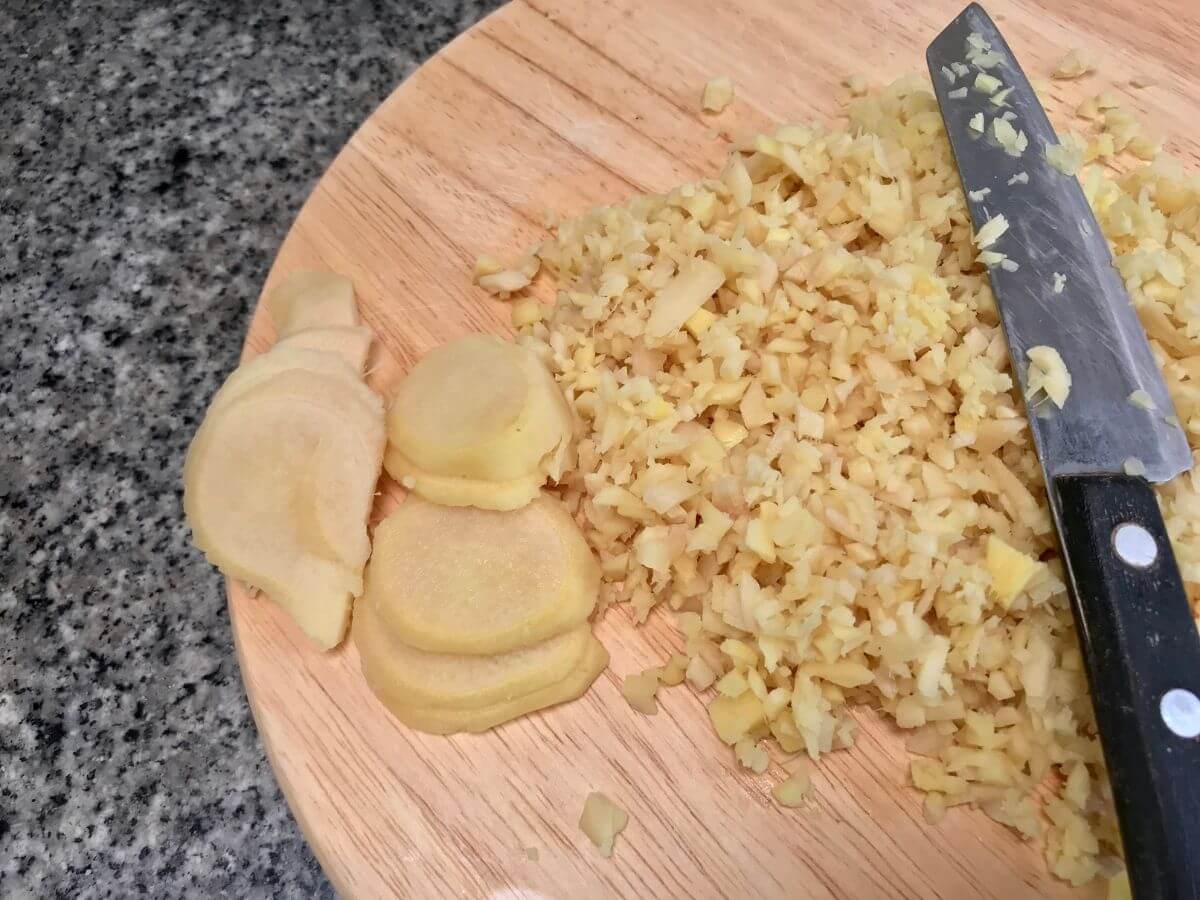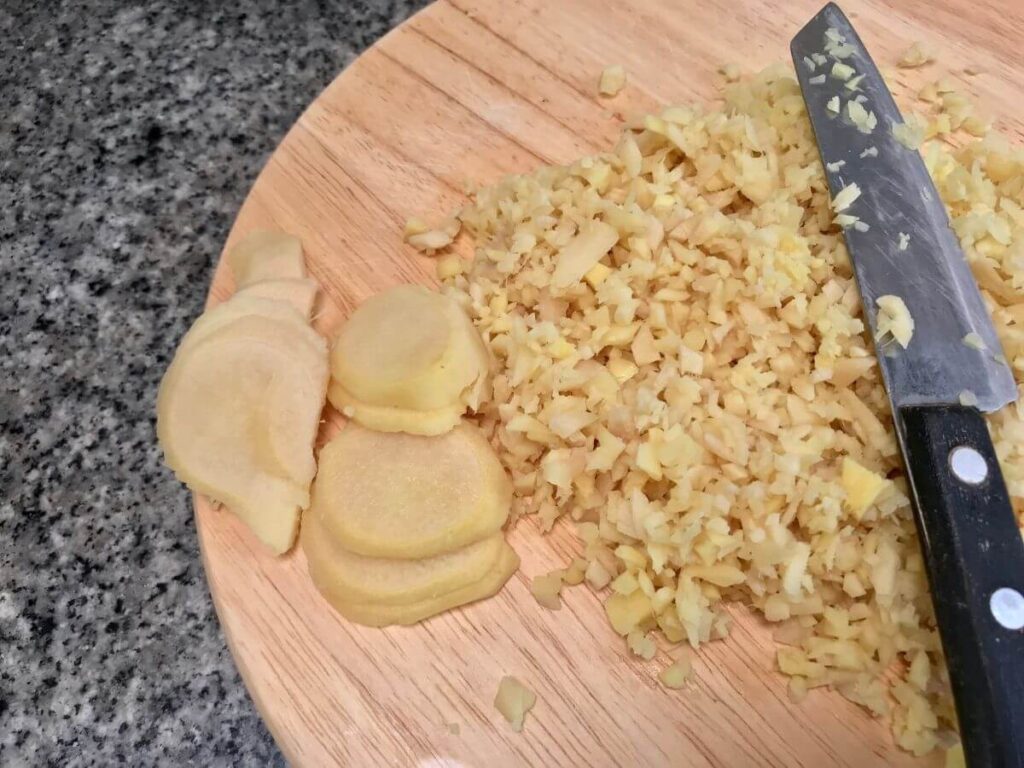 Aromatics add so much complexity and irresistible flavor to this noodle dish. Aromatics are vegetables and herbs that grow in flavor when cooked; some common aromatics are garlic, chilies, and ginger. All of these tasty additions are great for buttered noose but should be cooked in the butter to bring out the best flavor. While the noodles boil, heat some butter and your choice of aromatics in a pan until melty and fragrant. Toss the finished noodles in the flavorful butter for the best-buttered noodles of your life!
Cook in the Butter
It's easy enough to add things to your buttered noodles to improve the taste, but you can also always switch up your cooking method. Most of us probably picture ourselves cooking our noodles in a separate pan from our butter, but there's always the option to cook your noodles right in your buttery pan.
Yes, it would take quite a lot of butter to cook your noodles completely, so you'll have to add a little bit of water and maybe some oil, but letting them simmer in the butter will allow the noodles to absorb all of that flavor and you'll be left with a creamy, smooth, and luscious noodle that will taste nothing like the buttered noodles you've had before.
If any of these ways suit your fancy, you can always combine them, too. Add Parmesan and red pepper flakes. Use a new noodle and add some vegetables. Put some fun spins on your butter noodles!
You Might Also Like:
What are the Different Pasta Sauce Options?
How to Make Homemade Chicken Parmesan
Learn How to Make Shrimp Lo Mein