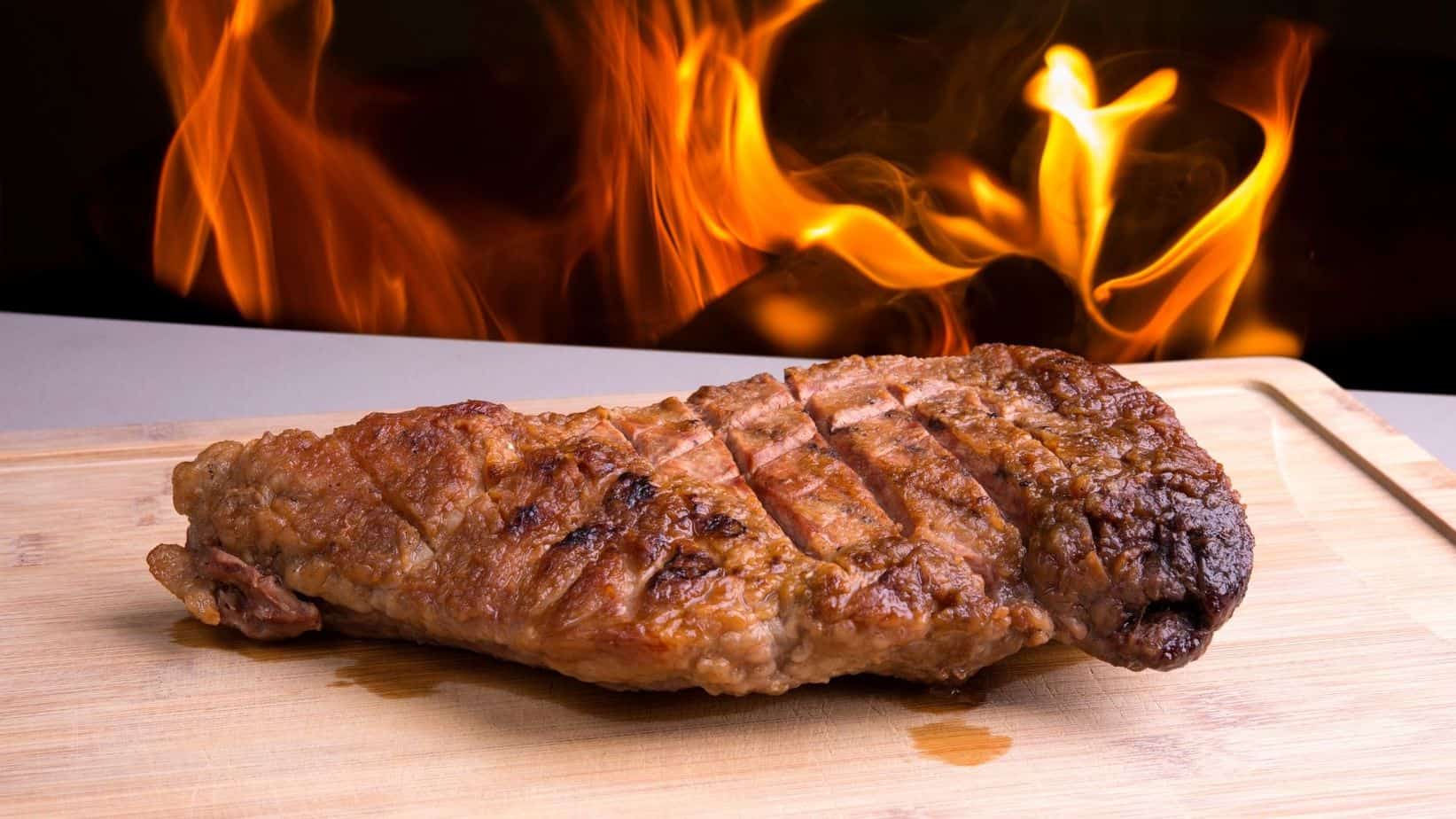 A fall-apart oven roast is delicious, meaty, rich, flavorsome, and juicy. When the meat easily falls apart from the bone, it is a sight to behold. The beef literally feels like butter in your mouth.
Although the cooking process takes about eight hours, the result is truly worth the wait. Serve it with mushroom gravy and vegetables, and it is a perfect meal.
What is Fall Apart Meat?
Fall-apart meat is so soft that it literally falls apart without any effort. Slow cooking is the secret to cooking fall-apart meat.
Meat has collagen. When you cook it at a high temperature, it tends to get hard, making it tough. When you cook it on slow heat for a longer time, you break up the collagen, which makes the meat tender and juicy.
What is a Sirloin Tip Roast?
Also known as the Peeled Knuckle, the sirloin tip roast is a tough round section located in the hindquarter or backend of the animal. This meat is lean and not very tender.
Is sirloin tip roast and sirloin roast the same thing?
Not at all. Despite sharing the name, both cuts are pretty different from each other; in fact, they are opposite. Where sirloin is quite tender, a sirloin tip roast is tough, and the fat content of both types of meat differs. So, if you are looking for a tender meat cut, remember a sirloin roast is a better option than a sirloin tip.
Different Ways To Cook Fall Apart Sirloin Tip Roast
Slow Cooker
A slow cooker or also known as a crockpot is a fantastic way to cook a fall-apart sirloin tip roast. You can set a time, and because it uses electricity, you can easily choose the temperature, i.e., low, medium, or high, and let it do its magic.
Pressure Cooker
If you can't wait eight hours, you can use a pressure cooker for cooking fall-apart meat. It reduces the cooking time immensely.
Dutch Oven
A traditional way of cooking fall-apart meat is by placing it on a stovetop or in the oven. A Dutch oven is extremely versatile because you can put it in an oven or use it on a stovetop. Either way, the meat will cook to perfection.
Instant Pot
An instant pot is both a pressure cooker and a slow cooker. You can easily make a fall-apart roast in it.
How to Store Leftover Sirloin Tip Roast
You can store the leftover fall-apart roast in the refrigerator by placing it in an air-tight container. It will last for up to 3 days in the refrigerator.
You can also place it in a freezer-safe container and freeze it for up to 2 months. Thaw the roast and reheat. Make sure you don't freeze vegetables. That's because when you thaw frozen cooked vegetables, they get mushy. So, freeze the roast but make the vegetables fresh every time.
What to Serve with Sirloin Tip Roast
Sirloin tip roasts are super delicious and go well with so many sides. Here are a few ideas that will help you enjoy this delightful roast to the fullest:
Vegetables: You can either cook the vegetables alongside the roast or roast them separately; either way, vegetables not just add color but also elevates the flavors and bring texture to the plate.
Rice: You can serve roast alongside garlic rice, cauliflower rice, or brown rice.
Gravy: The dripping from the roast makes the best gravy. You can enhance the flavors by adding red wine and cornstarch slurry to it or enjoy it in its raw form. Either way, it is jam-packed with flavor.
Salad: Fresh and delicious salad also goes very well with the roast. You can also serve creamy cold salads such as potato or pasta salad.
Baked potato or Mashed Potato: Any kind of potato goes perfectly with an oven roast and tastes even more amazing when you add some beef broth gravy.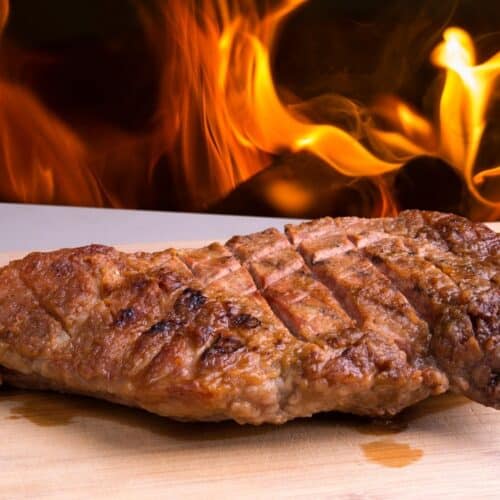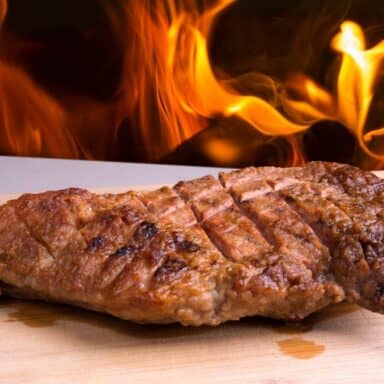 Fall Apart Sirloin Tip Roast Recipe
Ingredients
1 ½

lb.

beef sirloin tip roast

1

small white onion

diced

½

lb.

carrots

thickly sliced

¾

lbs.

whole small Yukon gold potatoes

¼

cup

beef stock

¼

cup

tomato juice

¼

cup

apple juice

1 ½

tbsp

butter

1

tbsp

Worcestershire sauce

1

tsp

Herbs de Provence

1

tbsp

corn starch

½

tsp

garlic powder

½

tsp

parsley

½

tsp

black pepper

¾

tsp

kosher salt
Instructions
In the bottom of a slow cooker, add butter.

Next, place potatoes, carrots, and onions.

Place the sirloin tip round roast on the vegetable bed.

In a microwave-safe bowl, add beef stock, tomato juice, apple juice, corn starch, and Worcestershire sauce. Mix well.

Add Herbs de Provence, garlic powder, parsley, salt, and black pepper and stir.

Place the bowl in the microwave for about 90 seconds.

Once it is done, it will have a thick consistency. Pour this mixture over beef and vegetables.

Seal the slow cooker with lid and cook on low temperature/option for about 8 hours or until the beef roast is completely cooked and falls apart.

Serve hot.
You Might Also Like: