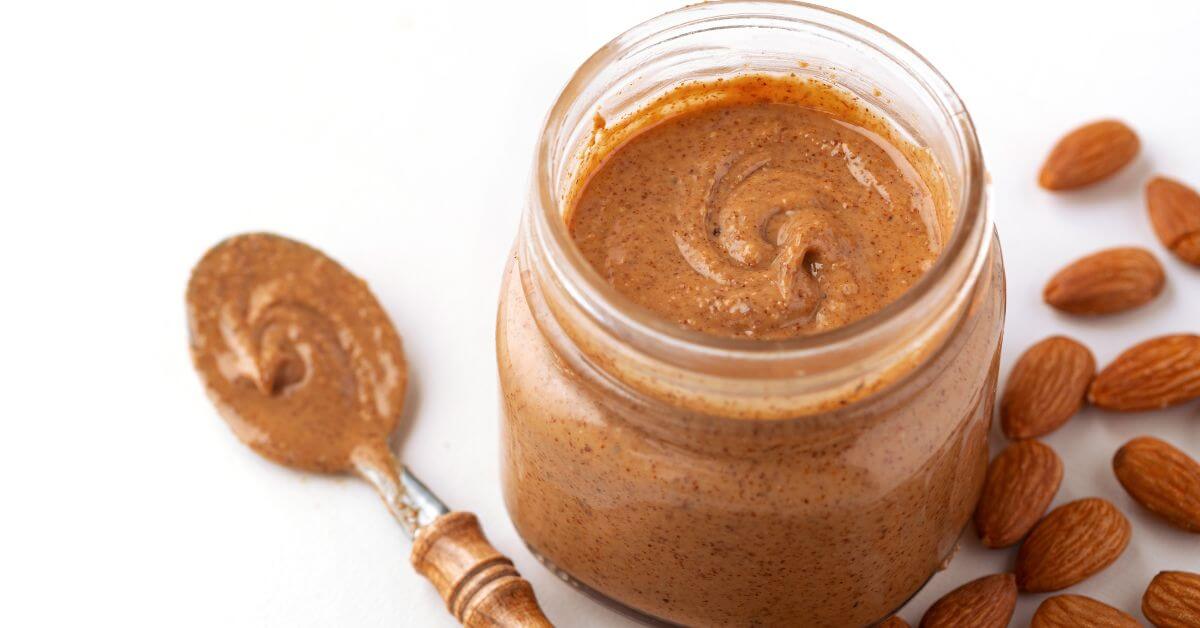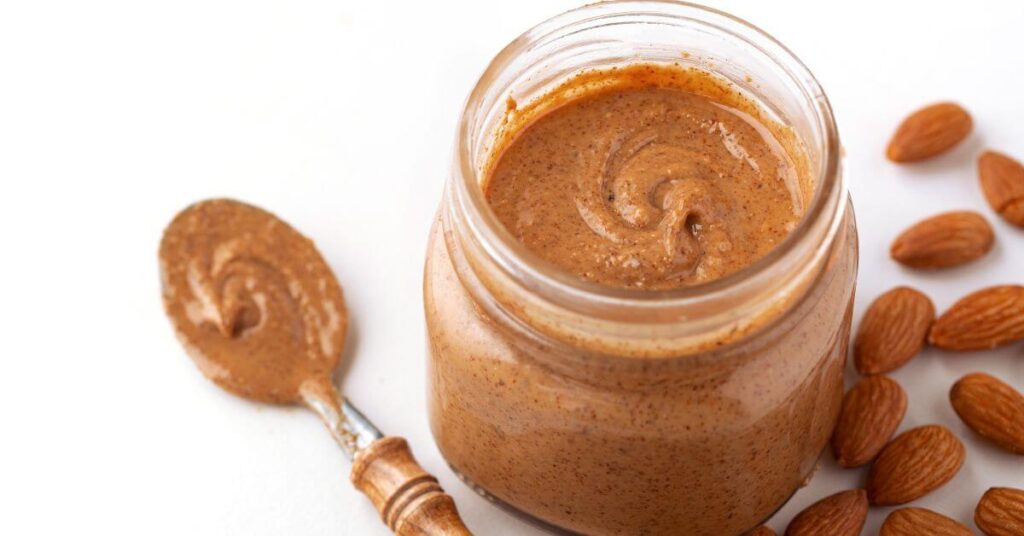 Many people love the sweet and nutty flavor of almonds and almond butter is a great way to enjoy that. Take this awesome snack spread to another level with these delicious tricks to make almond butter taste better!
Every breakfast, lunch, and snack can be made better with a little almond butter, but how do you make almond butter better? If you want to mix up your usual snack time routine with some fun and fresh flavors try these awesome ideas for upgrading your almond butter! With the help of this guide, you can make a truly unforgettable spread!
What is Almond Butter?
Almond butter is a spreadable paste made from pulverized almonds. Almonds are pulsed with a few flavorful additions and when they are processed thoroughly they become a creamy spread. Almond butter can be found at the grocery store near peanut butters and jams.
How to Make Almond Butter
There are lots of delicious options for almond butter available at your local grocery store, but if you are more of the do-it-yourself type, try making your own at home. If you have a strong food processor or blender you can make this spread in your home kitchen. Here's how:
Preheat the oven to 350°F. Line a baking sheet with a Silpat or parchment paper.
Place at least 2 cups on the baking sheet and bake for 7-8 minutes or until the nuts are aromatic then remove from the oven.
Allow the nuts to cool completely then move them to the food processor blender.
Grind the nuts in the food processor until they become a smooth paste. You can optionally add seasonings like cinnamon or cocoa powder and a touch of salt. Taste your almond butter after adding itching seasonings before adding more.
Store finished almond butter in an airtight container for a few weeks either at room temperature or in the refrigerator.
How to Make Almond Butter Taste Better
If you love nutty flavors then you probably already love almond butter, but would you believe it can be even tastier!? Use these great ideas to make almond butter taste better than ever before!
Go Bananas!
Bananas and nuts are old friends. The sweetness of bananas is the perfect complement to the bold earthy flavors of nuts, so pairing bananas with almond butter is a natural choice. Bananas are delicious, inexpensive, and easy to handle making them the perfect upgrade to almond butter.
Slice up a banana and serve it on toast with almond butter. You can also go straight to the source and dip the banana straight into the almond butter. No matter how you try this pairing, you will be impressed by the perfect medley of sweet and salty flavors.
Propose a Toast!
Butter or jam on toast can be so boring. Why not mix up the routine with some almond butter. It is a fresh and flavorful way to enjoy some grains with a little extra pizazz. Try spreading some almond butter on your toast next time and taste for yourself how simple and delicious this trick really is!
Warm (Spice) It Up!
Almonds and cinnamon are a match made in heaven. Cinnamon has such an interesting and inviting flavor that it brings out the best in the sweet and earthy almonds. You can try this trick with homemade or store-bought almond butter.
Grate a little fresh cinnamon into a bowl then sprinkle it into the almond butter. Stir thoroughly then spread the almond on anything your heart desires. The warmth of the spice will transform the almond butter into a comforting masterpiece.
Flip Your Routine!
What could be better than a lazy Sunday morning with pancakes!? A lazy Sunday morning with pancakes and almond butter, that's what! Almond butter on pancakes is a flavorful upgrade that everyone will love.
Flip some flapjacks onto your plate then spread on the almond butter. Optionally, top that with a little syrup and enjoy. It's a nutty twist on breakfast you will want to eat every day!
Get Nutty!
Yes, almond butter is already nutty, but why not double down? Adding even more nuts to your almond butter can make it an interesting and layered spread. You can pulverize two types of nuts together to make a blended nut butter or add in crunches of nuts for crunch.
Stirring some chunks of nuts into the almond butter makes it into a crunch delight similar to crunchy peanut butter. It has a nice chew and texture that can be used in different places. However, if you choose to add in the extra nuts they're sure to amp up the interest in this spread!
F.A.Q.
Can Dogs Eat Almond Butter?
Yes, an occasional bit of almond butter is perfectly fine for a dog. Almonds are a high-fat food, though, so almond butter can be too rich for some dogs' stomachs. Try giving the pup a very small amount of almond butter and monitoring their reaction.
Final Thoughts
Almond butter is a wonderful snack on its own but with these great ideas, it can be even better! With this helpful guide, you can turn your almond butter into a gourmet affair. Let your imagination run wild and use one or more of these tricks for your next snack time! The end result will be the best almond butter you've ever tried!
Additional Kitchen Resources
After learning these tricks it won't take any buttering-up to get you into the kitchen! Keep on learning with these other helpful resources: