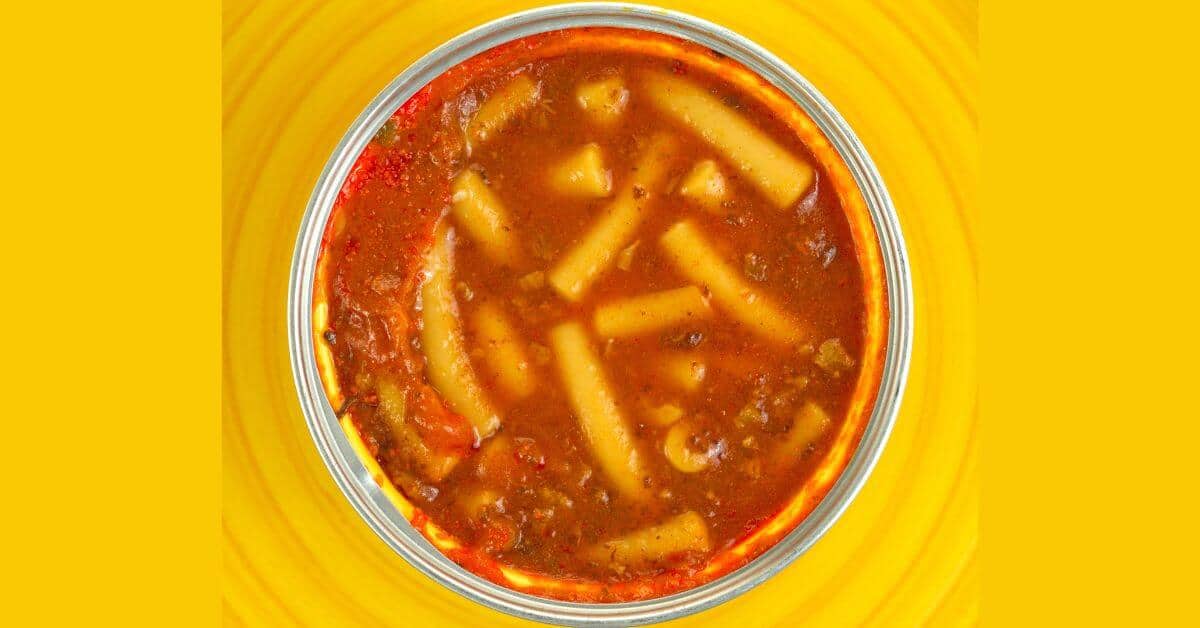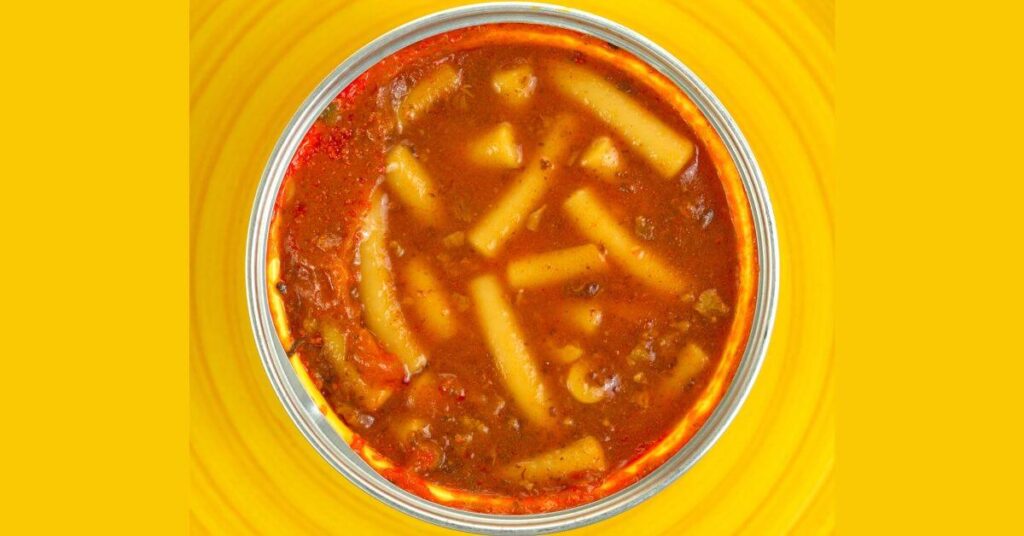 Beefaroni is one of those supremely nostalgic foods that bring you right back to mom's kitchen after school. It's a truly nostalgic flavor, but it could do with some improvement. Try these delicious tips and tricks to make Beefaroni taste better than ever before!
What is Beefaroni?
Beefaroni is a classic canned product that just about every American is familiar with if not tasted. It is made up of pasta in a meaty tomato sauce. It is a simple canned dish many parents turn to to feed little ones.
The Chef Boyardee company has been making Beefaroni for decades. Canned Beefaroni uses noodles that are somewhere between macaroni and penne. The flavor of the sauce is rich in tomato flavor with a little sweetness and mild Italian-style spice.
Some cooks opt to make this dish at home by combining cooked pasta with meaty tomato sauce, spices, and other add-ins. No matter who makes your beefaroni, it is great for picky eaters of all ages!
How to Cook Beefaroni
Canned Beefaroni is wonderfully fully cooked and only needs a quick warm-up. Here's how to do that:
Place a medium pot over medium-low heat. Open the can and empty the contents into the pot.
Heat, stirring occasionally, for 5-8 minutes or until bubbly and warm throughout.
How to Make Beefaroni Taste Better
Beefaroni is a great way to satisfy appetites, but it can be even better! Try these tasty tricks next time you're craving a bowl of Beefaroni!
Grab the Garlic!
Garlic is the perfect complement to pasta dishes and tomatoes. It is easy to find, and it appeals to most palettes. Grab some garlic next time you're picking up cans of Chef Boyardee!
Add some olive oil and minced garlic before adding your Beefaroni to the pot. Toast lightly until aromatic; this unlocks the sweet and savory flavor of the garlic. Add in the Beefaroni and finish cooking for the most delicious bowl of Beefaroni you've had yet!
Pepper in the Flavor!
Tomato sauces can err on the sweet side because of the natural flavor of the tomato. Counterbalance that with a nice peppery punch to your Beefaroni. Red pepper flakes and fresh bell peppers are a great addition to Beefaroni.
Sprinkle some pepper flakes into the pot of Beefaroni as it heats, but be careful because the pepper flavor only grows as it cooks. Alternatively, try heating a little oil in the pot before adding the Beefaroni. Toss in some diced bell peppers and lightly cook until tender, finally, add the Beefaroni and finish for a peppery party of a dish!
Say Cheese!
Pasta and cheese just go together! Cheese is an easy way to incorporate some extra flavor into Beefaroni. Cheese is a great choice because it is commonly on hand and otherwise easy to find.
Parmesan, asiago, and mozzarella are all great choices for pairing with Beefaroni. Wait until serving to bring this addition in. Sprinkle the cheese on the finished bowl of Beefaroni, and the heat of the dish will turn the cheese into a deliciously melty mess!
Add in the Herbs!
Beefaroni uses some spices and herbs, but you can always amp up the flavor. Reach into the spice cabinet for a simple upgrade for your bowl. Dried herbs and fresh herbs are both great additions to Beefaroni.
Try adding in some basil to amp up the Italian flavor. Fresh basil is beautiful, but a pinch of dried basil will work well, too. Parsley and oregano are also great herbal additions to Beefaroni.
Go Green!
If you have a picky eater, mealtime can feel like a battle. Fix that by sneaking their vegetables into Beefaroni. They will never notice, and you will be able to enjoy a meal peacefully!
Try tossing in some cooked peas or small sliced green beans. Remember, if you're typing to hide the vegetables, the smaller the cuts, the better! Choosing sweet veggies like carrots can also be key to getting picky eaters onto Team Veggies!
Get Baked!
Next time you make Beefaroni, why not try it casserole-style? Baking the pasta is a fun twist on the original that will make it unrecognizable, in a good way!
Preheat the oven to 300°F and dump 1-2 cans of Beefaroni into an oven-safe dish. Bake for 15 minutes, remove from the oven and top with cheese, then return to the oven. Bake for another 5-10 minutes. Enjoy the dish hot with garlic bread and vegetables!
Seek Out Sides!
Turn your attention away from the Beefaroni directly and onto what you serve with it. Serving a hot bowl of Beefaroni with the perfect side can change the whole meal. There are lots of great choices for side dishes, including bread and vegetables.
Make a nice garlic bread to serve alongside the Beefaroni. Finish the plate with some beautiful French-style green beans for a complete meal. A fresh salad is another great choice to serve with a heavier pasta dish like Beefaroni.
Additional Kitchen Resources
Beef up your culinary skills with these amazing kitchen resource articles: