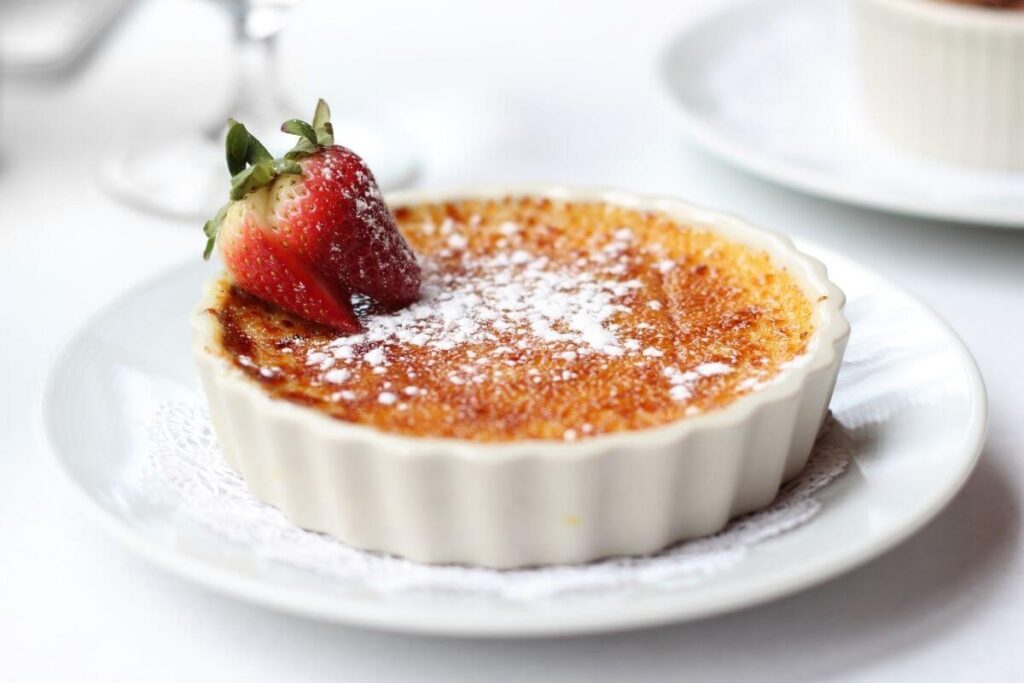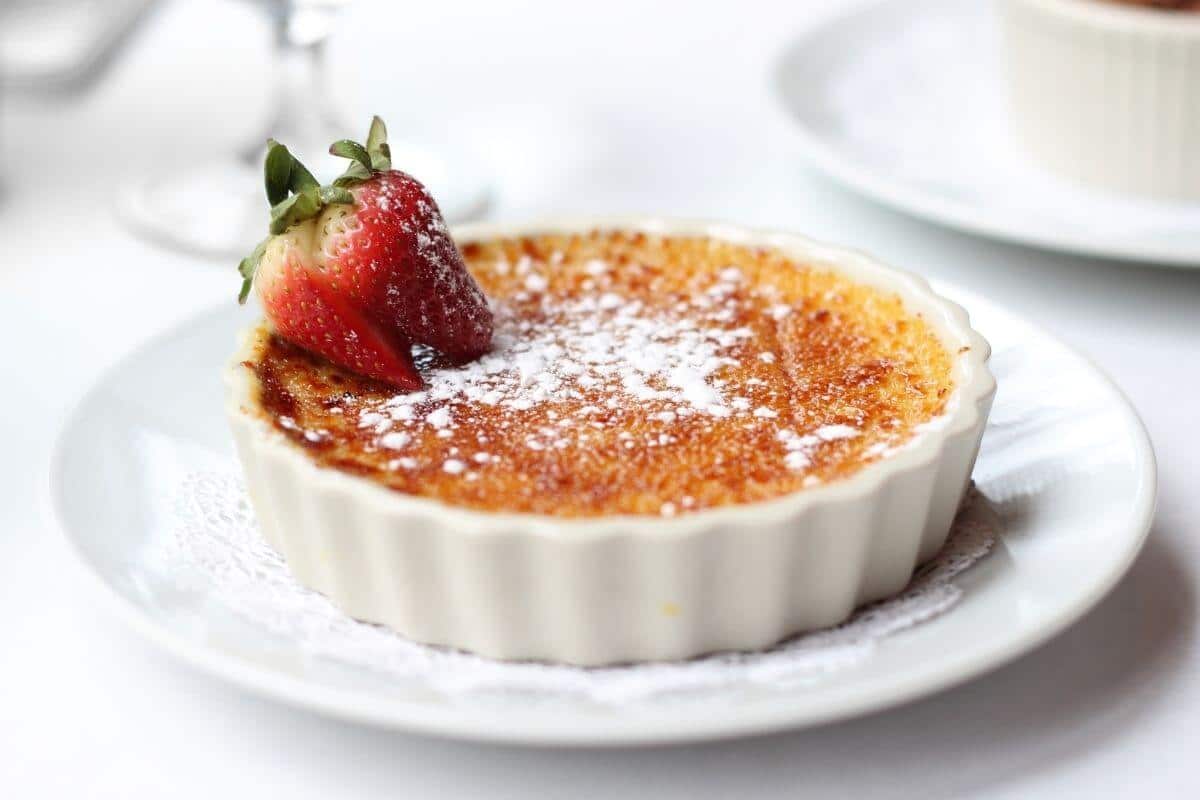 Creme Brulee is a French dessert that is elegant and delicious. It is fairly easy to make, and you can make it using simple ingredients. The highlight of this dessert is its melted sugar topping on top which you can break with a snapping sound. Underneath is a creamy custard.
To make creme brule, you will need a torch. But you can also make it without one. So if you are wondering how to make creme brulee without a torch? Read ahead to find out.
What is creme brulee?
The term creme brulee comes from the French language, which literally means "burnt cream." It is a vanilla-flavored custard that sits at the bottom of a ramekin. The topping is a hard layer formed by melted sugar. You get to enjoy a blend of the creamy and rich texture of the baked custard along with the hard and crunchy sugary top. Plus, the dessert also offers a contrast of chilled custard and a warm top.
How to make creme brulee
Creme brulee uses simple ingredients like eggs, heavy cream, vanilla extract, and sugar. The custard is filled in individual ramekins and then baked. The highlight of this dessert is its golden-colored top which is made with sugar and a kitchen torch. The sugar is heated using a torch until it melts and turns a golden color. It forms a hard layer over the custard. You can enjoy the custard by snapping the sugar layer using your spoon. It has a theatrical effect that is amazing.
Can you make it without using a torch?
Creme brulee is a fancy dessert but that doesn't mean you can't enjoy it at home. You don't even need a kitchen torch to make it. Here are a few simple ways to make this dessert without using a torch:
Using a broiler: The easiest way to make a perfect creme brulee without using a torch is by using a broiler. All you have to do is place the ramekins back in the oven and select the broiler option. As the sugar gets a brown color, it creates a crispy layer that you can break using a spoon.
Heating a spoon: Another way to create the top of this dessert is by using a very hot spoon. Heat the back of the metal spoon by placing it on a stove. Make sure it is very hot, and the back of the spoon is red. Now carefully remove the spoon from the heat and place it over the sugar top to melt it. This method takes a bit more time, and you will have to be extra careful in handling the spoon, but it works great.
More Ways to Make Creme Brulee Without a Torch
Using a grill lighter: You can use a grill lighter to get perfectly melted sugar crust. You have to be patient as the intensity of its heat won't be as hot as the torch, but it will definitely work.
Baking the sugar separately: Another way of creating the top for creme brulee is by melting the sugar separately. This might not be very convenient and I am not sure about the snapping sound, but the visual appearance is the same. Bake the sugar separately, let it cool down, and grind it in a processor until it is powdered. Now sprinkle it on top of the creme brulee and serve. You can also cut the melted sugar when it cools into a circle and place it directly on the ramekin and serve.
How to Make Creme Brulee without a Torch
Preparation time: 10 minutes
Cooking time: 60 minutes
Assembly: 5 minutes
Total time: 1 hour 15 minutes
Servings: 2
Ingredients
6 egg yolks
¾ cup granulated sugar
4 ½ cups heavy cream
1 tsp vanilla extract
¼ tsp salt
4 tbsp Demerara sugar
Instructions
Wisk egg yolks, granulated sugar, and salt in a large bowl. Set this bowl aside.
In a saucepan, add heavy cream and heat it on medium heat until it just starts to simmer. Make sure you don't burn it.
Remove the heavy cream from heat and add vanilla extract. Mix well.
Slowly pour the heavy cream into the egg yolk and sugar mixture. Whisk vigorously for 2 to 3 minutes.
Pour this custard mixture into two ramekins.
Place the ramekins in a tub filled with enough water to be half-submerged in it. Place the whole setup in a preheated oven at 325 degrees F for about 30 minutes or until the edges are set and the centers are a little soft.
.Once done, take them out of the oven and let them cool down.
Sprinkle sugar on top and melt it using a grill torch until it turns a golden color and forms a layer.
Serve!
You Might Also Like: