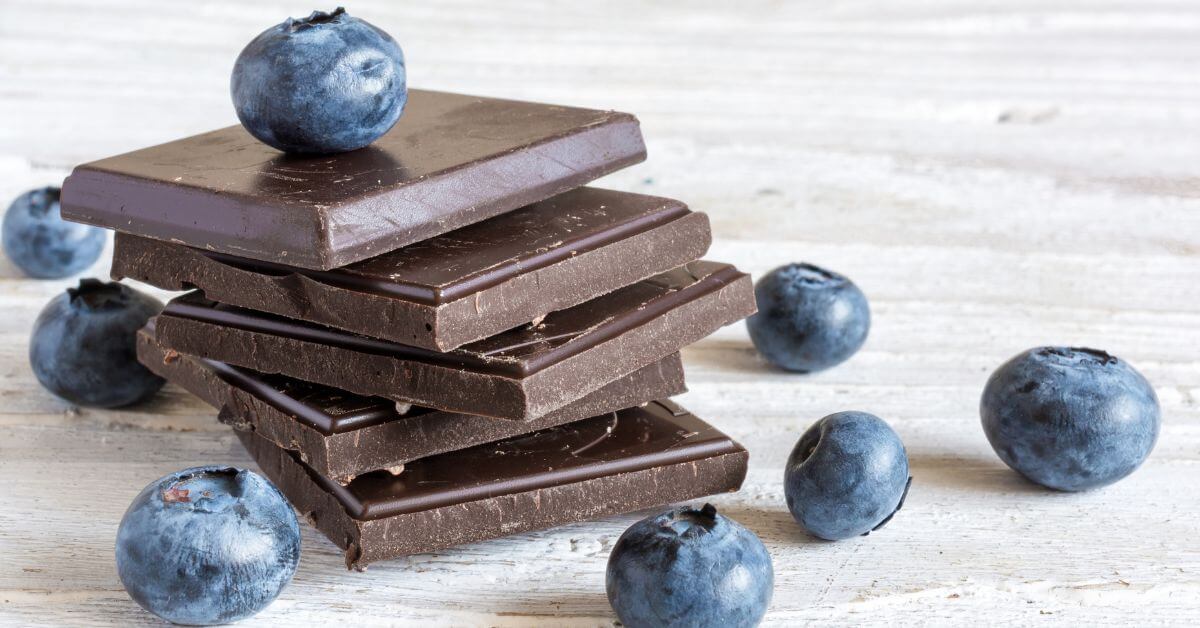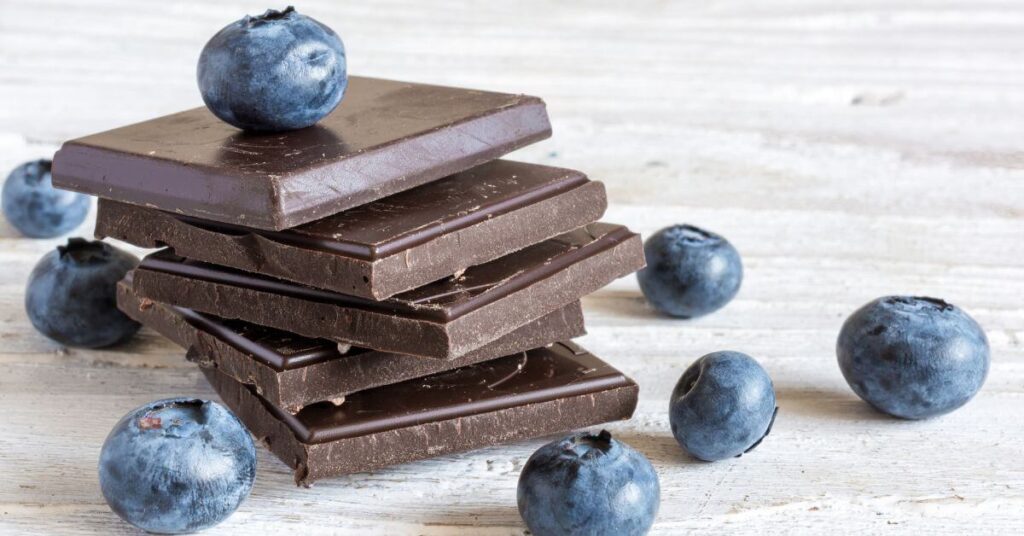 Dark chocolate is such an indulgence it almost feels taboo. These tasty tricks are here to take dark chocolate out of the shadows and into the culinary spotlight! Don't be afraid to take a walk on the dark side with delicious dark chocolate! Keep reading to learn how to make dark chocolate taste better.
What is Dark Chocolate?
Rich and mysterious dark chocolate has captured our senses, but what really is it?
Dark chocolate is a candy made from cacao beans and cocoa butter. The cacao content of the chocolate is what makes it dark. Dark chocolate uses anywhere from 50% cacao solids to 90% cacao solids.
The flavor of dark chocolate ranges from very bitter to mildly bittersweet. On many bars of dark chocolate, you will see a percentage that indicates the chocolate's cacao content. Chocolate with a higher percentage of cacao will have a more bitter flavor.
Types of Dark Chocolate Available
Dark chocolate comes in all shapes and sizes! It is common to see dark chocolate available as melting discs for candy coating, chips and chunks for baking, sauces for ice cream and other treats, and candy bars for straight consumption.
Dark chocolate candy bars come in a wide range of options. Common candy bar flavor combinations include:
Dark chocolate and hazelnut
Dark chocolate and salt caramel
Dark chocolate and cherry or raspberry
Dark chocolate and coffee
Dark chocolate and mint
How to Make Dark Chocolate Taste Better
Bake Better!
Dark chocolate is the perfect choice for baked goods like cookies and cakes. The sugar that is already in a standard chocolate chip cookie batter does not need more sugar, so opt for the darker choice. Often baked goods already have butter or another dairy for creaminess, so milk chocolate is just superfluous, but dark chocolate can be very interesting in sweets!
Dark chocolate is also a great tool for candy-making. Coating truffles and other confections in dark chocolate give the sweets balance. Seek out dark chocolate melting wafers for an easy candy-coating experience.
Go Nuts!
The earthy and toasted flavor of nuts was practically made for dark chocolate. Pair your dark chocolate with roasted almonds for a gourmet snack with no guilt! It's not only almonds that go well with this treat; almost all nuts go very well with dark chocolate.
Amp up the nuttiness by tossing some dark chocolate into your trail mix. Tossing dark chocolate chips or chunks into a nutty snack mix is the perfect trick to add sweetness and complexity. The salt from the nuts goes so well with dark chocolate you cannot stop snacking.
Have Fun with Fruit!
A nice bitter dark chocolate begs for a bite of fruit. Dark chocolate is notorious for going well with fruit, especially plums, cherries, and berries. There is nothing quite like the taste of dark chocolate and a fresh berry; it's pure decadence!
Change the Temperature!
Next time you make hot chocolate try using dark chocolate instead. Dairy already has so much natural sweetness that dark chocolate can bring a nice balance to the drink. It's a perfect cold-weather treat!
Try making dark hot chocolate for a crowd in your slow cooker. Here's how:
Combine 12 ounces whipping cream with 12 ounces sweetened condensed milk and 48 ounces whole milk. Stir in 12 ounces of dark chocolate.
Slow cook on Low for 2 hours. Garnish with whipped cream, marshmallows, and peppermint sticks.
Go Nuts for Caramel!
Caramel and dark chocolate are perfect for each other. Caramel is pure sweetness and cream, whereas dark chocolate can be quite bitter. It is an opposites-attract moment that just works!
Seek out a dark chocolate bar with caramel already in it, or try a bite of each separate item together. If you want a midnight snack that might raise some eyebrows, try dipping a dark chocolate bar into caramel sauce. This is one dark secret you won't mind keeping all for yourself!
Ice it Up!
Ice cream is so rich and sweet on its own that it almost begs for the balancing flavor of dark chocolate. Try topping your next bowl of ice cream with a hot dark chocolate sauce. It's a wonderful twist on a chocolate sundae!
Dark chocolate can also be delicious in a milkshake! Before you blend your next shake, swirl in some dark chocolate sauce. It adds a nice chocolatey note to creamy milkshakes, and you can garnish it with chocolate shavings for a gourmet look!
FAQs
Is Dark Chocolate Caffeinated?
Yes, there is caffeine in all types of chocolate. The typical baking bar of dark chocolate has around 80 mg of caffeine in the entire bar, so when it is broken down and spread out, the caffeine content becomes even smaller. Most people, even young people, do not experience a caffeine buzz from dark chocolate.
Is Dark Chocolate Safe for Children?
Many scientists believe that the benefits of dark chocolate in moderation outweigh the risks. If you want to give your child a sweet reward, choosing dark chocolate can help stimulate their brain and satisfy their cravings with less sugar.
Additional Kitchen Resources
Don't let your love for the kitchen go dark, instead nurture it with these awesome culinary resources: