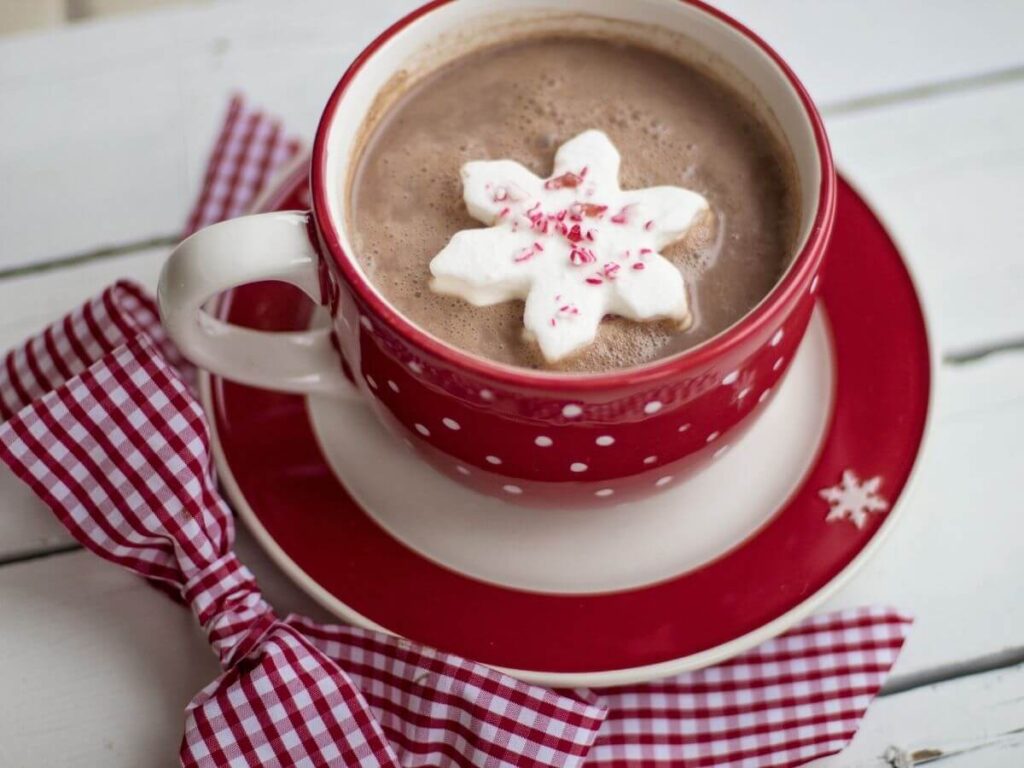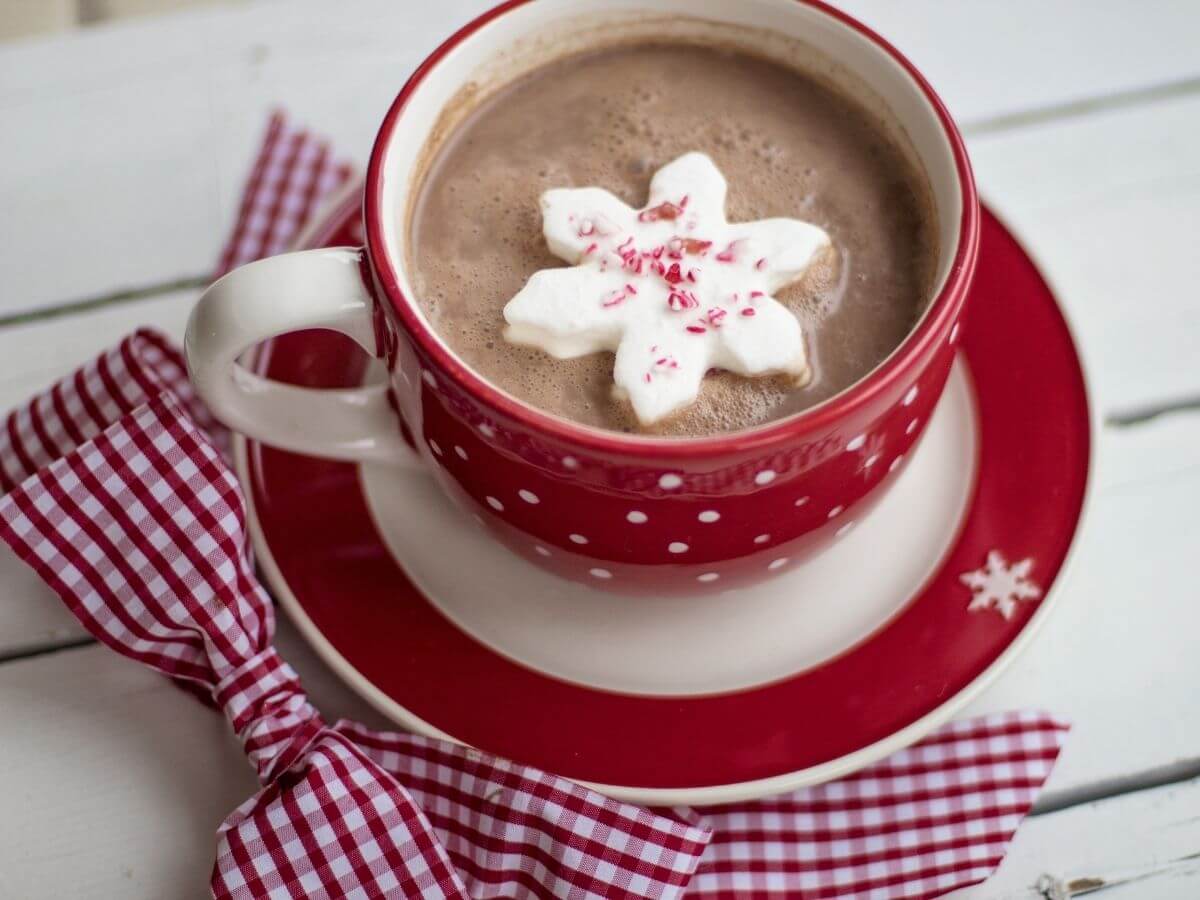 Hot chocolate is a classic comforting drink, but many recipes are complicated or call for ingredients that are not kept in the pantry on a regular basis. This hot chocolate recipe is simple and uses ingredients you probably already have on hand! Using cocoa powder instead of chocolate also allows you to control the sweetness of the drink, and will lend a deep, rich flavor. It's easy to make just one cup or as many as needed since this is a microwave hot chocolate recipe! Keep reading to learn how to make hot chocolate with cocoa powder in the microwave.
What type of cocoa powder can I use?
There are two main types of cocoa powder, natural and Dutch-process. Natural cocoa powder is the type most commonly found and purchased, sometimes called "unsweetened cocoa powder." Natural cocoa powder is fairly acidic, with fruity and bitter elements. Dutch-process cocoa powder has gone through a process to reduce the acidity and provides a rich and fudgy flavor. Either type of cocoa will work in this recipe. You will want to use unsweetened cocoa powder no matter which type of cocoa you choose.
Why use the microwave to make hot chocolate?
Besides being a quick way to make hot chocolate for yourself, microwave hot chocolate will not run the risk of "splitting," or separating, which is a possibility on the stovetop. You can bring your microwave hot chocolate exactly to your desired temperature without worrying about burning the bottom of a pot. As a bonus, there is only one dish to clean!
Hot Chocolate Ingredient List:
Cocoa powder – either natural cocoa powder or Dutch-process cocoa powder.
Granulated sugar – see below for substitutions.
Water
Milk – any type of milk will work;  see the tips below for suggestions.
Vanilla extract – optional, but enhances the chocolate flavor.
Mini marshmallows or whipped cream – optional, but delicious!
How to Make Hot Chocolate with Cocoa Powder in the Microwave- Step-By-Step Instructions:
For one single serving of microwave hot chocolate, add 1 tablespoon cocoa powder and 1 tablespoon granulated sugar to a microwave-safe mug.
Add water to the cocoa and sugar mixture, adding about a teaspoon at a time. Stir into a thick paste. Add ¼ teaspoon vanilla and stir into the cocoa mixture.
Place the mug in the microwave for 10 seconds, which will heat the mixture and begin to melt the sugar.
Remove the mug and slowly stir in 10 ounces (1 ¼ cup of milk, using a mini whisk or spoon. Stir until the chocolate mixture has been thoroughly combined into the milk.
Return the mug to the microwave until it is heated through, which will vary by microwave. Start with 1 minute and then heat in 30-second increments, stirring in between each increment.
Top with the mini marshmallows or whipped cream, if desired, and enjoy!
Substitutions & Tips:
Any type of milk will work for this recipe, including any type of plant-based milk. For a creamier microwave hot chocolate, try using whole milk or oat milk. For a thinner hot chocolate, use 2% milk or almond milk.
You may substitute other types of sugar as well. Use a sugar substitute (such as Truvia) for a lower sugar option, raw sugar, or coconut sugar.
For a richer microwave hot chocolate, you can add a bit of chocolate into the cocoa, sugar, and water mixture just before the first heating in the microwave. For one mug of hot chocolate, add about ½ tablespoon of chocolate chips. You may need to heat in 10-second increments until the chocolate chips are melted, but be sure not to burn the chocolate.
To adjust the sweetness or chocolate intensity, increase or decrease the amount of sugar and cocoa powder to taste. Try increasing or decreasing by ¼ tablespoon at a time.
Try playing around with flavors! Instead of vanilla extract, you can use orange extract or a bit of orange zest. Make this recipe into a mug of Mexican hot chocolate by adding a ¼ teaspoon of cinnamon and a pinch of chili powder in with the cocoa powder and sugar. Almond extract will also work in place of vanilla extract.
For an adult version, stir in a half shot of alcohol after heating the cocoa hot chocolate in the microwave. Try marshmallow-flavored vodka, coffee liqueur, or brandy.
Classic toppings for hot chocolate include marshmallows and whipped cream, but feel free to experiment! Many grocery stores sell flavored marshmallows, or you can use dairy-free whipped cream.
Want hot chocolate but don't feel like making your own? Check out this fun and tasty six-pack of hot chocolate mixes on Amazon.
You Might Aso Like: