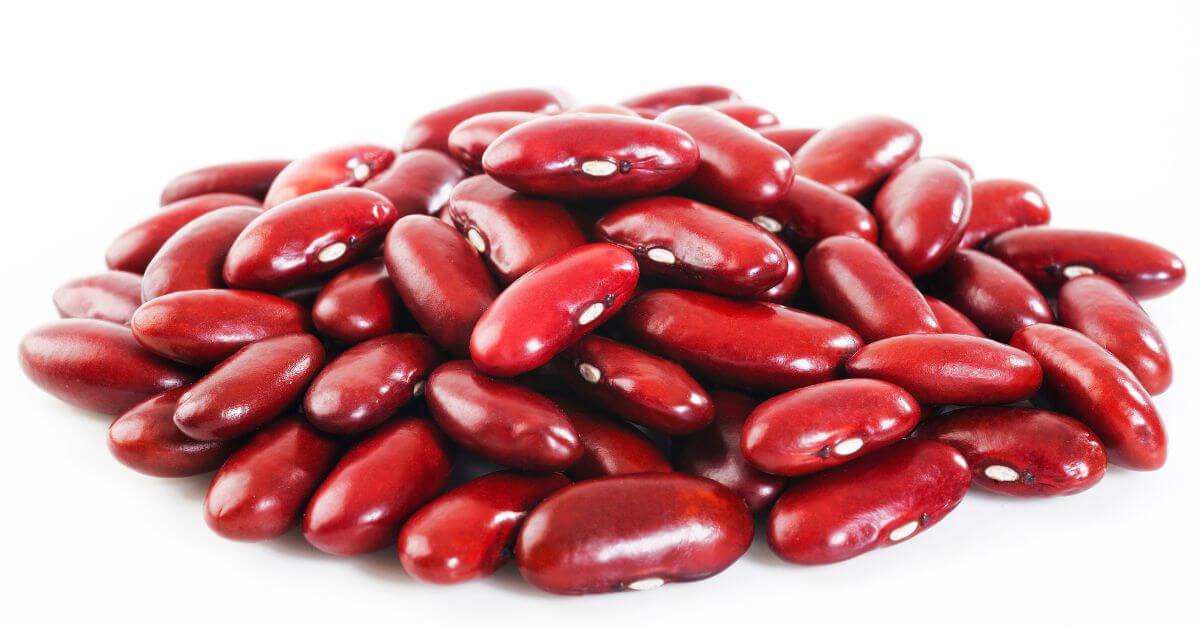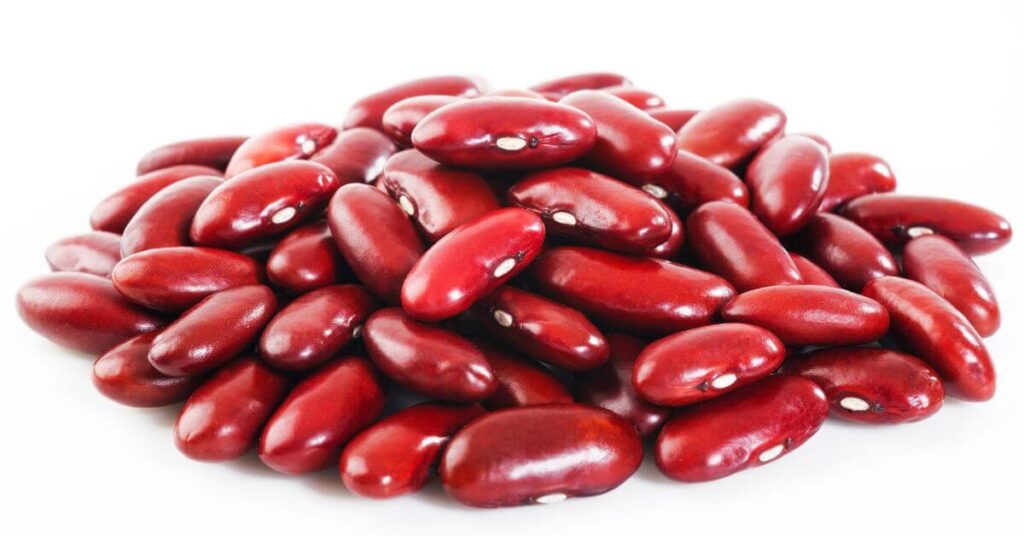 Open any pantry in America, and you will likely find kidney beans. They are everywhere, but what do you do with them?
Kidney beans have been a pantry staple for centuries. They have awesome health benefits and about a thousand uses, but on their own, they can taste a little boring. How do you take this bland bean and turn it into a real star? It is easy with these simple ideas on how to make kidney beans taste good!
What are Kidney Beans?
The kidney bean is a type of legume. It is known for its large size, deep red coloration, and resemblance in shape to a human kidney. Their texture is firmer than many other beans, but they have a nice smoothness when cooked. The flavor of kidney beans is typical of any legume; it is earthy, light, and a little nutty.
These beans are available in grocery stores worldwide and online. The two most common ways to find kidney beans are canned and dried. Canned kidney beans are an excellent convenience product, but they are salty. Dried kidney beans take longer to cook but are arguably healthier than canned.
How to Cook Kidney Beans
Canned kidney beans are fully cooked and just need a warm-up and, optionally, a rinse to get off some of the salty juice they are packaged in. Dried beans, however, need a little prep work before they can be used in other recipes. Here are the basic steps to cooking dried kidney beans:
Soak the Beans
Sort dried kidney beans and remove any broken beans or shriveled beans before moving on.
Place the well-sorted beans into a deep bowl or Cabrio container, then top with water. Add about 4 cups of water for every 1 cup of dried beans.
Allow the beans to soak overnight, then strain, and they are ready to cook.
Boil on Stove
Place the soaked beans into a large saucepan and cover with water, about 4 cups of water for every 1 cup of beans.
Bring to a boil and reduce to a simmer; continue cooking for about an hour or until the beans are nice and tender when pierced with a paring knife.
There are other methods to cook kidney beans, like in the Instant Pot, but this is the tried-and-true method and a great start for bean beginners.
How to Make Kidney Beans Taste Good
Kidney beans have many great nutritional benefits, but their flavor is bland. Punch things up a bit with these tasty tips on how to make kidney beans taste good!
Chili Out
Chili is the most common way to use kidney beans because they add a great depth and solid texture to the chili. This bean holds up much better than others during long stewing processes, and it will stay pretty solid. This means adding kidney beans gives your chili a toothsome texture that will please your mouth.
Get Sloppy
One great way to get on board with going meatless is to serve up some kidney bean sloppy joes! The beans make the perfect base for the deliciously tangy and messy sloppy joe sauce. Add in cooked peppers and onions, and you have the perfect vegetarian sandwich filling. Serve the sloppy joes with homemade fries for a dinner feel with no meaty lag.
Soup's On
The kidney bean is the perfect legume for soups. It holds its shape and texture throughout the liquid cooking process, and it can add interest to the bite of any soup. So many traditional soups call for kidney beans, or you can substitute other soup beans with kidney beans. Try making a kidney bean Minestrone or Pasta e Fagioli to keep warm on a cool night.
Ready for Refried
It's taco night so bust out the kidney beans and little oil to make homemade refried beans. In a small saucepan, heat a drizzle of olive oil over medium-low heat, add the pre-cooked kidney beans and begin cooking. As you cook, stir and mash the beans. Continue cooking until a beautifully warm and smooth texture is reached.
Use refried kidney beans as the bean in vegetarian burritos or as a side dish for your multi-protein taco feast. Dress up the refried beans with a little lime juice and cotija cheese.
Better on a Bun
Black bean burger patties are popular, but why not a kidney bean patty? Kidney beans can make an awesome burger patty with no meat and very little effort. All you need is pre-cooked kidney beans, onions, garlic, and spices. Mash all the ingredients together to create a minced texture; a potato masher helps with this. Then form the mash into patties and grill them up! What is great about this trick is that you can mix the patty to your liking, add in extra veggies, beans, and spices to your taste, then enjoy your generously delicious burger!
F.A.Q.
Are Kidney Beans Good for You?
Kidney beans are neither low-calorie nor low-carb, but they are full of fiber, protein, and a zero-cholesterol food. They are a great choice for plant-based protein and fiber and are common in vegan and vegetarian cuisine for their protein, folate, and iron. Overall, the benefits of this bean far outweigh its high carb count!
Final Thoughts
Kidney beans are likely already in your pantry, so why not use them!? If the taste is what has been holding you back, worry no longer; with the help of these awesome ideas, you can make kidney beans taste good enough to eat all the time!
You Might Also Like: