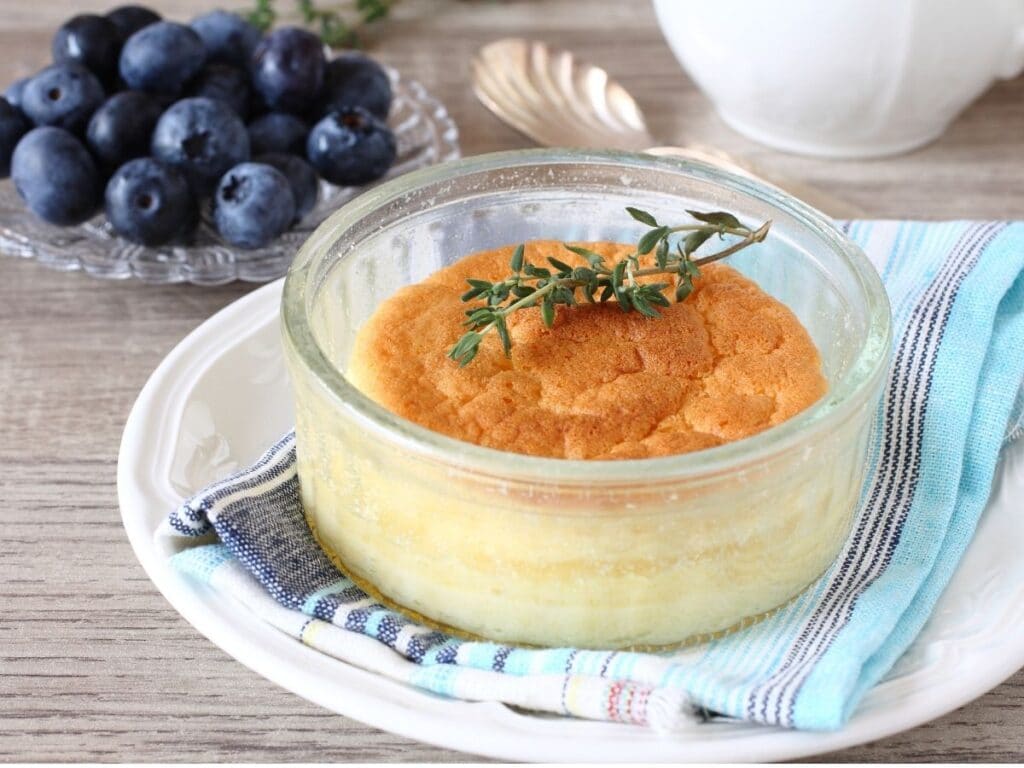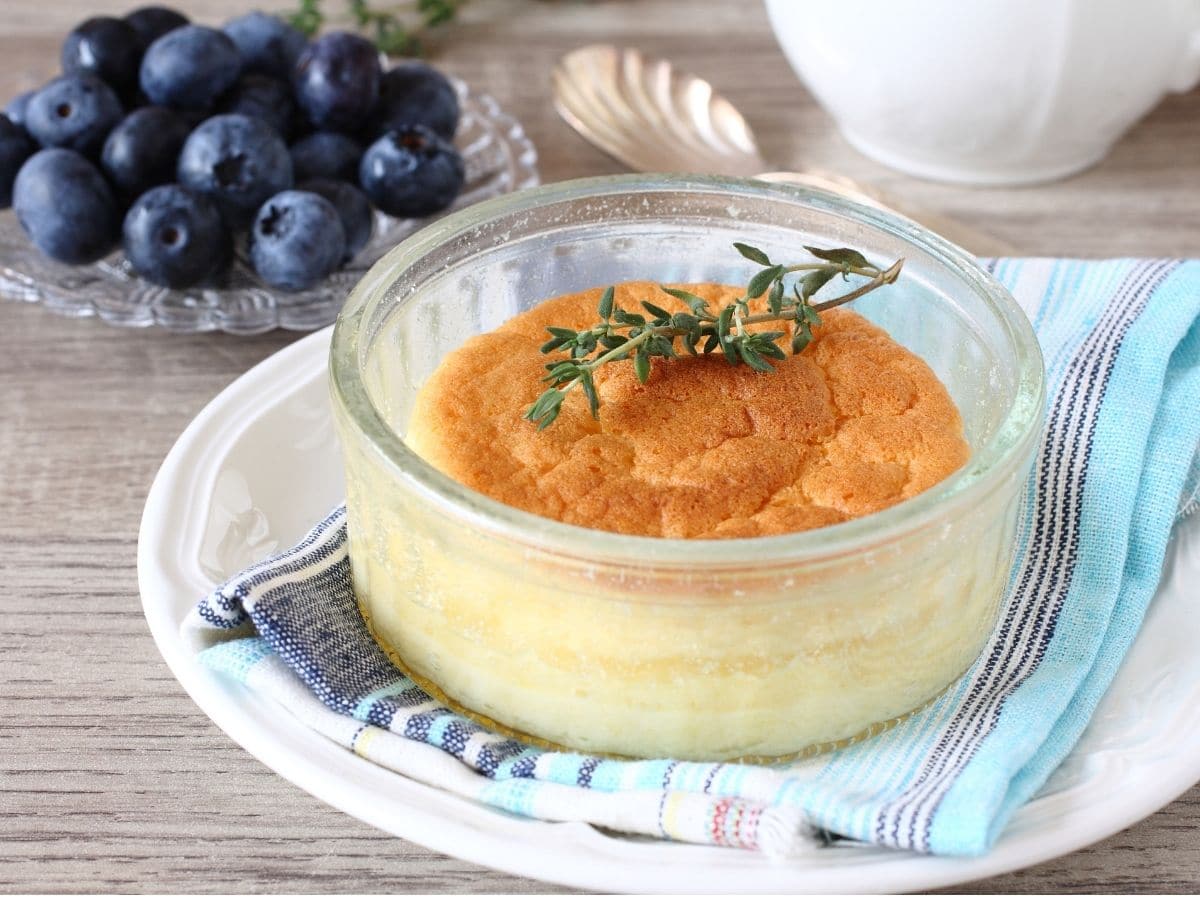 Lemons are synonymous with cool and refreshing, be it in chilled lemonade or lemon desserts, the lemony, citrusy, and tangy flavors are always a treat. And, if you're looking for a creamy, light, and sweet dessert, then nothing can beat a sunny and bright lemon pudding cake.
And, the best thing about our lemon pudding cake is that you don't need to spend a lot of time in your hot kitchen waiting for the cake to bake in the oven. Keep reading to learn how to make a lemon pudding cake without an oven.
[toc}
Lemon Pudding Icebox Cake
The no-bake lemon pudding icebox cake is very versatile and its layers of deliciousness are guaranteed to brighten up any day.
And, the coolest thing about this lemony dessert is that it needs very few ingredients and you can whip it up with minimal work and fuss. Perfect for non-bakers, you can create the lemon pudding icebox cake without turning on your oven.
Ingredients You Need
Lemons: Using fresh lemons and lemon zest brings out the best in the recipe and makes the dessert more flavorful. Avoid using bottled lemon juice.
Whipped Cream: We have used readymade Cool Whip in our recipe; however, you can make your own whipped cream easily and quickly by making use of heavy whipping cream, vanilla extract, and sugar. Beat the cream on high until it forms medium or stiff peaks; however, you must take care not to overbeat the cream.
Pudding: The pudding is the showstopper of this lemon dessert. You can use instant lemon pudding mix that is available in any grocery store for this.
Cream Cheese: This recipe requires the use of softened cream cheese, which helps to prevent lumps in your lemon pudding cake. For this, you must bring the cream cheese to room temperature. To do this more quickly, cut the cream cheese into cubes and separate them. This lets the inside of the cream cheese also soften. Let the cream cheese cubes on the kitchen counter for around 20 minutes.
 Lemon Pudding Icebox Cake Recipe
Ingredients
½ cup of freshly squeezed lemon juice (from 4 medium or 3 large lemons)
8 oz of softened cream cheese
8 oz instant lemon pudding mix
1 container or 8 oz of Cool Whip
5 cups of milk
2 tsp vanilla extract
1 box or 14.4 oz of graham crackers
Instructions
Take the softened cream cheese in a bowl and using a hand blender, beat it for around 2 minutes until it is light and fluffy.
Add the instant lemon pudding mix, lemon juice, and vanilla extract to the beaten cream cheese and blend again until the mixture is bright yellow and has a uniform consistency.
Pour the milk in slowly and mix until there are no lumps left.
Fold in the Cool Whip using a rubber spatula.
In a 9×13 casserole dish, spread ½ a cup of the lemon pudding mixture at the bottom. Then put in a layer of graham crackers. If there are any spaces, break the crackers to fit into the spaces.
Pour 1/3rd of the pudding mixture that is remaining on top of the graham crackers and spread uniformly.
Repeat the layering of the crackers and pudding mixture a couple of more times till the pudding mixture is finished.
Freeze the lemon pudding cake for 4 hours or refrigerate it overnight.
When you want to serve the dessert, remove it from the freezer and let it sit on the counter for around 15 to 20 minutes so that it softens before you cut it.
Top the lemon pudding cake with fresh raspberries, lemon zest, wedged lemon slices, crumbs of graham crackers, blueberries, or whipped cream, and serve.
Lemon Pudding Cake in Slow Cooker
Another method of making the lemon pudding cake without using an oven is by using a slow cooker. The slow cooker is best for making moist pudding cakes and you should have your creamy, vibrant and refreshing lemon pudding cake ready in just 2 to 3 hours.
The delicious dessert can be served at room temperature or warm and simply tastes divine with a dollop of whipped cream.
Ingredients
15-1/4 oz lemon cake mix
1/2 cup of fresh lemon juice
½ cup of water
½ cup of melted butter
3 eggs (large)
1 tbsp of lemon zest
1 can or 20 oz of lemon pie filling
For the Glaze
1 cup of powdered sugar
2 tbsp of fresh lemon juice
Instructions
Take the 3-to-5-quart slow cooker crock and spray it. Use a short, oval crock rather than a tall, round one.
Mix the lemon cake mix, melted butter, lemon juice, eggs, water, and lemon zest with a hand mixer or hand.
Spread this mixture in the slow cooker crock.
Then, on the surface of the batter, drop dollops of the lemon pie filling.
Cover the cooker and turn the setting to high.
Allow the cake to cook for around 2 to 3 hours, until the center of the cake is set, while keeping the lid tilted a little for 15 minutes before the cake is done.
Mix the ingredients of the glaze until it is smooth and spread it evenly over the lemon pudding cake.
Serve the pudding cake either warm or at room temperature.
Pressure Cooker Lemon Pudding Cake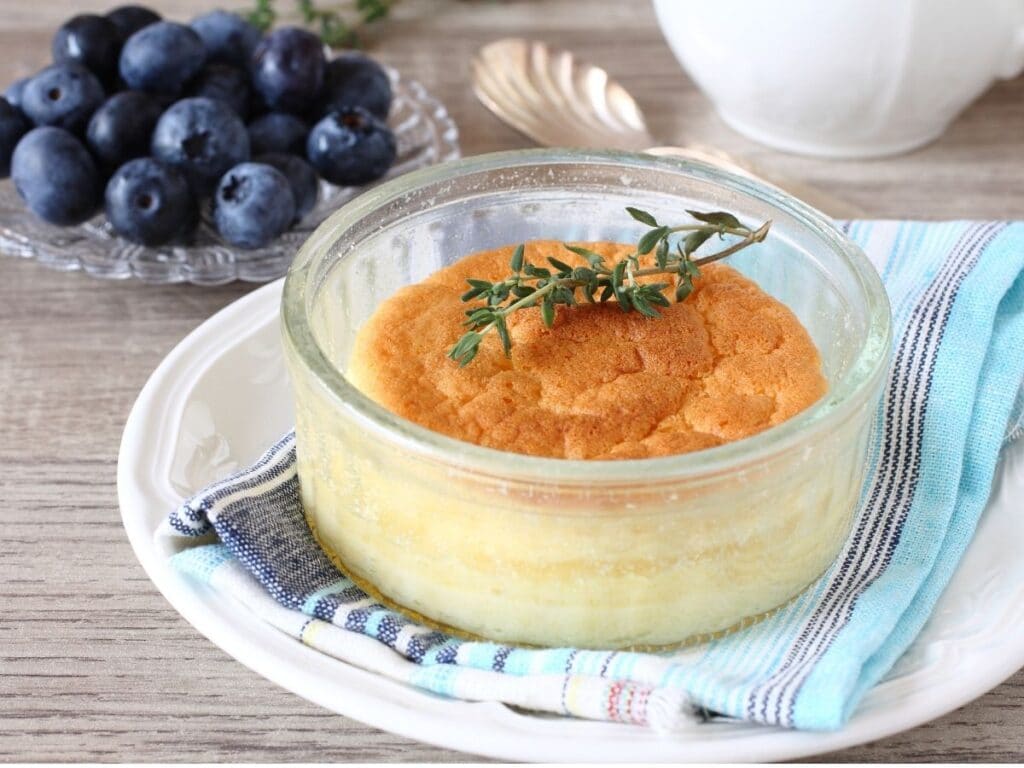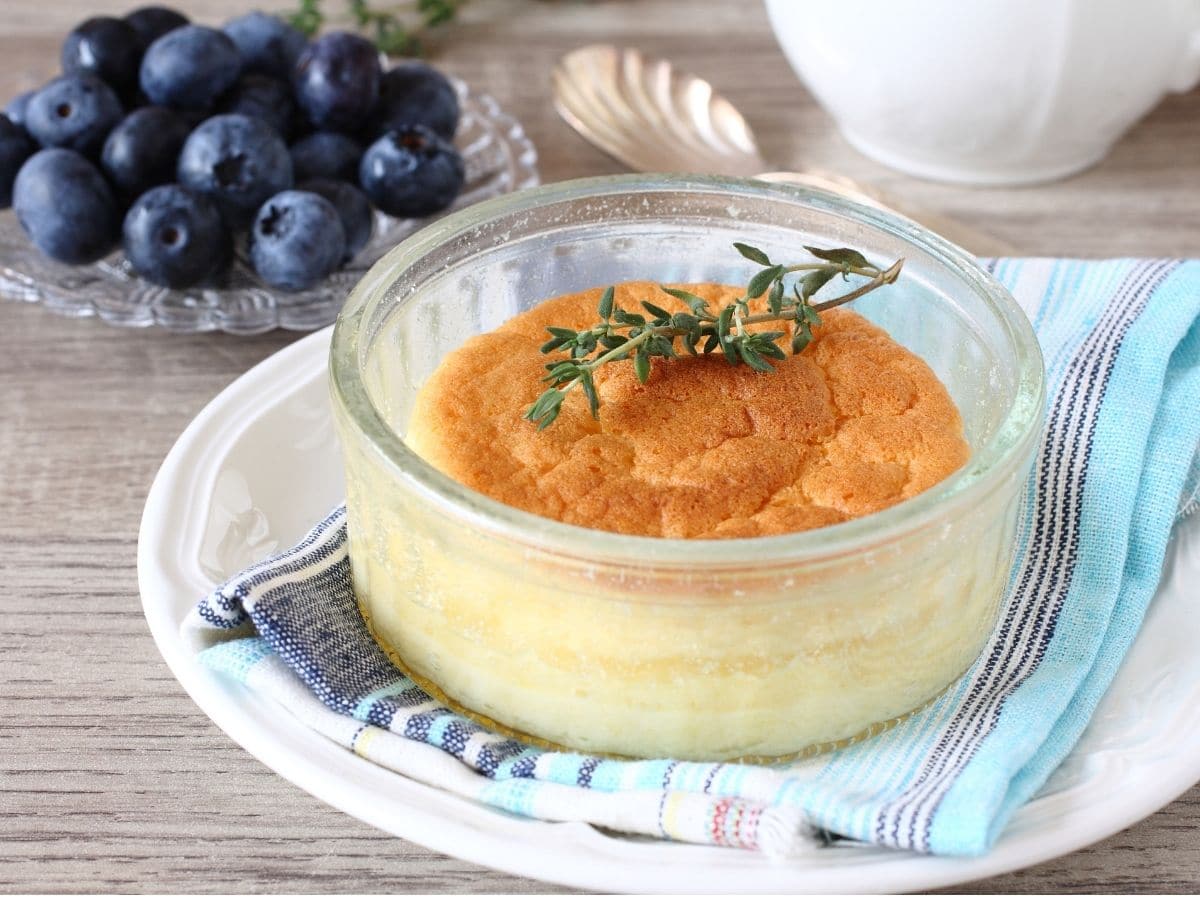 The third method of making delicious lemon pudding cake easily without using an oven is by using a pressure cooker to make the cake.
Ingredients
¼ cup of fresh lemon juice
½ cup of milk
1/3 cup of flour
3 tbsp of sugar
2 eggs (separated)
3 tbsp of butter
3 tbsp of lemon rind (grated)
Whipped cream
Instructions
Place the butter and sugar in a bowl and beat until you get a light and fluffy mixture.
Add egg yolks and the grated lemon rind and beat well.
Sift and fold the flour into the batter.
Then, add milk, followed by lemon juice.
In a bowl, beat the egg whites until it is stiff and then fold them into the mixture.
Take a souffle dish, and grease it well with butter and sprinkle flour.
Pour the lemon pudding cake mixture and cover the batter with two layers of parchment paper.
Place the pressure cooker on the stove and pour 1-1/4 cups of water into it.
Place the souffle dish with the cake mixture on a trivet or rack inside the pressure cooker, close the lid and cook for 5 minutes.
Let the pressure drop slowly and then uncover the pressure cooker.
Allow the lemon pudding cake to cool and you can serve it either warm or cold topped with powdered sugar or a dollop of whipped cream.
You Might Also Like: