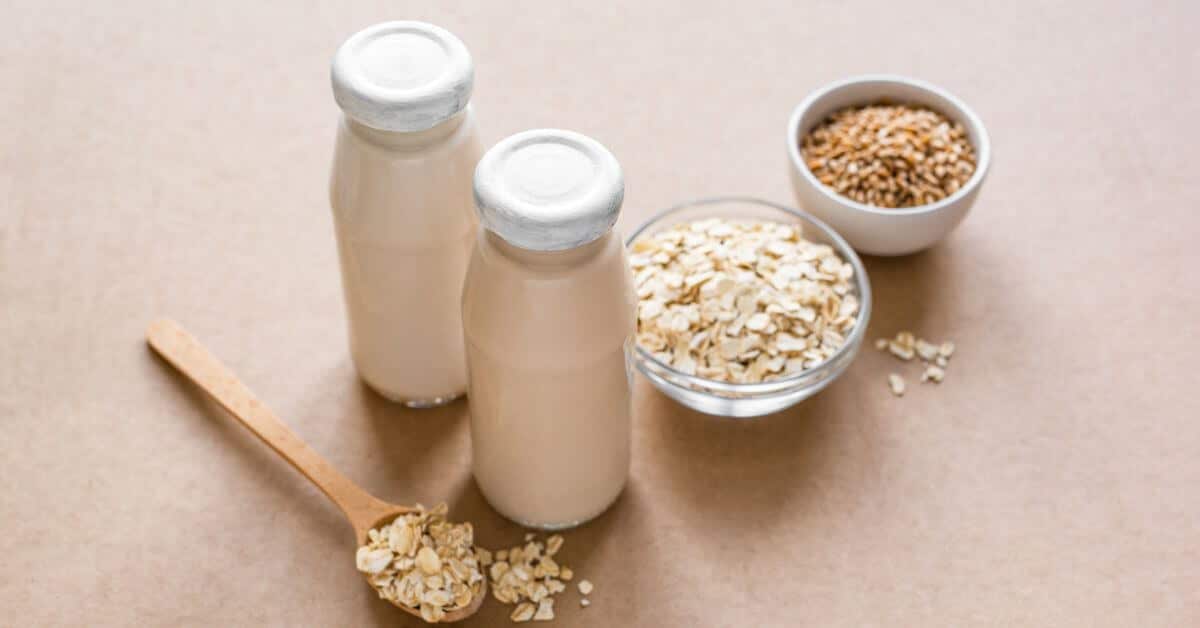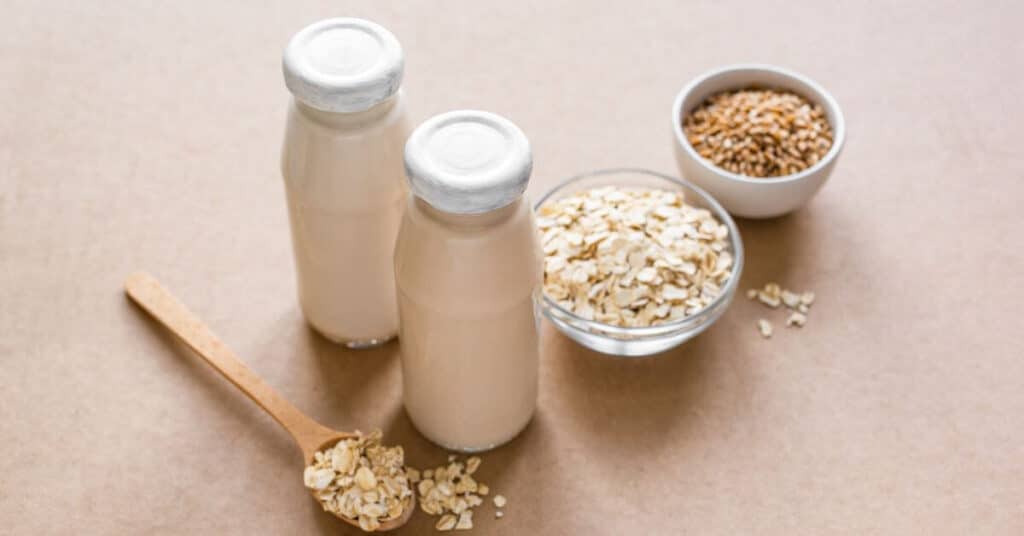 Living dairy-free can be so delicious when you know all the tasty ways to use oat milk. Learn more about these dairy alternatives and how to make oat milk taste better than ever!
Oat milk is an amazing dairy alternative. It has a ton of toasty, earthy, and oaty flavors and behaves very similarly to cow's milk, so this is an easy transition for people wanting to make the switch. Oat milk has a lot of great benefits, but for some, its oat-y flavor is not enough; fortunately, the easy tricks in the guide can make oat milk taste better than any dairy you have tried!
What is Oat Milk?
Oat milk is a wonderful alternative to cow's milk which is made from oats. This plant-based milk is made by soaking oats to extract their flavor and nutrients. This soaking liquid eventually becomes oat milk.
Oat milk has a creamy and smooth texture and a toasty and earthy flavor, much like oatmeal. It is commonly found in such varieties as plain or original, sweetened, vanilla, and chocolate.
Oat milk has risen in popularity in the United States in recent memory. That means it can be found in stores virtually everywhere in the U.S. It is also a common cafe option for coffees, cappuccinos, and lattes.
How to Make Oat Milk Taste Better
Oat milk has a rich flavor, and if you are a fan of oatmeal, this taste may already appeal to you, but if it's not your favorite, these delicious tricks can make oat milk taste so much better!
Make Oat Milk Icy!
Dairy-free frozen treats are on the rise but are still less common and often more expensive, so why not make them yourself!? Oat milk is the perfect ingredient for frozen desserts like homemade ice cream, milkshakes, and popsicles.
To make basic ice cream, you can follow this ratio, 2 parts cream: 1 part milk: and 1⁄2 part sugar. Mix coconut cream, oat milk, and sugar in your blender using this ratio. Blend the mixture for up to ten minutes with your desired flavoring, and then freeze into the perfect non-dairy ice cream!
Here's how to make a milk shark with oat milk! Grab your favorite store-bought ice cream or homemade oat milk ice cream and some fresh oat milk. Scoop a few scoops of ice cream into a blender or blender cup and add the oat milk. Blend until the treat is smooth and velvety!
To make popsicles with oat milk, use a mold or plastic cups and food-safe popsicle sticks. Fill the molds with fresh strawberries, oat milk, and a pinch of cinnamon sugar for the perfect berries and cream bar without the dairy!
Craft an Oaty Coffee!
Oat milk is delicious with coffee. Its natural toastiness and creaminess make it the perfect complement to coffee. Not only does oat milk go with the flavor of your favorite brew, but it has the right texture to steam just like cow's milk so it can become the fluffy foam in your morning latte.
Order oat milk from your favorite cafe or at Amazon online, or grab a carton from the grocery store to add to your home-brewed coffee. Oat milk coffee creamers are also rising in popularity and can be a delicious way to enhance your cup of joe!
Make Mornings Oat-y!
Oat milk has tons of flavorful applications in the morning! It can be used in warm and cold cereal and everywhere in between! Here are a few delicious ways to work oat milk into your morning:
Use oat milk as the liquid in your favorite pancake mix!
Pour a bowl of your favorite sweet cereal and top it with rich and creamy oat milk!
Milk up a delicious bowl of warm cereal like farina, cream of wheat, or even oatmeal, and use warm oat milk as the liquid!
Have a cold glass of oat milk on the side of your typical morning breakfast for a creamy and refreshing sip to start you off on the right foot.
No matter how you take your breakfast, oat milk is an awesome addition to your morning!
Have Fun with Fruit!
Oat milk is a great addition to smoothies! It adds a delicious creamy texture and plenty of oat nutrients. This delightful dairy alternative is a wonderful complement to fruit smoothies and pairs really well with fruity flavors like orange, strawberry, banana, and peach. Choose a combination you love and splash in a little oat milk to make it creamy and decadent!
F.A.Q.
Is Oat Milk Good For You?
Oat milk can be a delicious alternative for those wishing to ditch dairy, but is it good for you? Overall, this smooth and rich plant-based milk is a very healthy choice. It has lots of protein, fiber, iron, and calcium to help fortify your body.
This plant-based dairy alternative has risen in popularity because many major oat milk brands are nut-free and gluten-free. Always be sure to check the labels, but in general, oat milk is a safe choice for most allergy sufferers.
Final Thoughts on How to Make Oat Milk Taste Better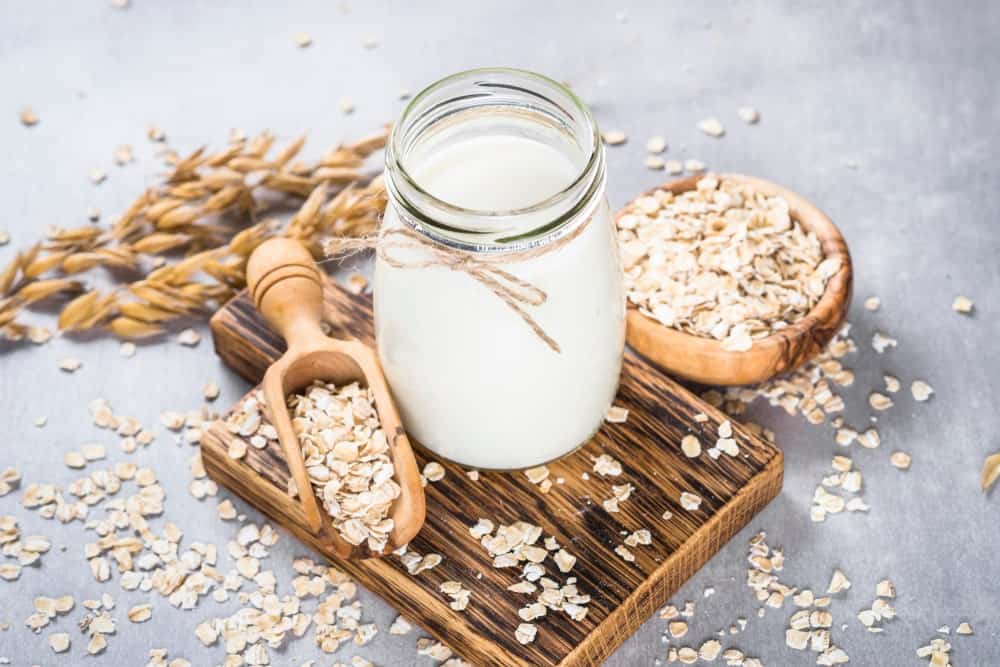 Oat milk is a great choice for anyone observing a dairy-free lifestyle, but its flavor can be an adjustment, especially if you are transitioning from cow's milk. With these helpful ideas to make oat milk taste better, you can turn it into something you look forward to! Have fun being surprised at new oat-centric combinations!
Additional Kitchen Resources
If you're thirsty for more informative kitchen resources, read these tasty articles on upgrading kitchen basics!
10 Best Seeds for Your Health
How to Make Vegan Eggplant Parmesan