This post may contain affiliate links. If you make a purchase through links on our site, we may earn a small commission.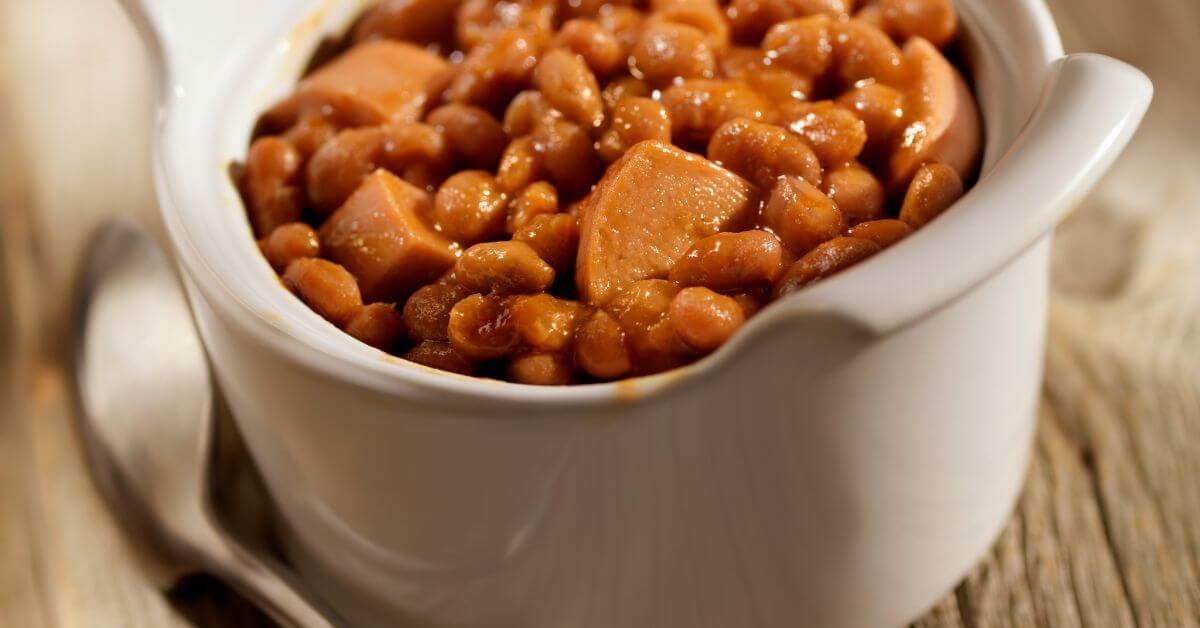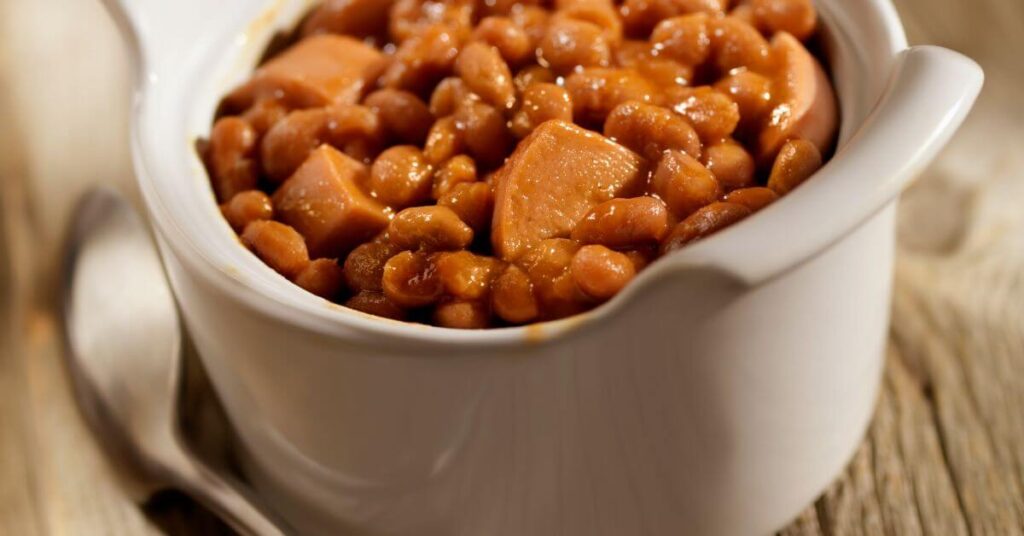 Pork and beans are the ultimate in casual comfort foods, but it can seem kind of simple. Try these insightful ideas to make your pork and beans taste better than ever before!
Just about everyone has tried pork and beans at least once in their lifetime. It is a humble dish that is made to satisfy, but it's a pretty simple dish. These tasty tricks are here to liven up this classic. Don't settle for bland pork and beans; try these tips instead!
What are Pork and Beans?
Pork and beans are a classic dish enjoyed around the world. While many variations of this dish exist in North America, the familiar version includes red beans in a sweet and savory sauce. Bacon, pork, or ham are always included in the dish for extra fat and meaty flavor.
Pork and beans can be found in cans in the supermarket or made from scratch.
How to Cook Pork and Beans
One of the things people love about pork and beans is how easy this dish is to make. If you're not a cook or in a hurry, grab a can of pork and beans; otherwise, ambitious cooks try this recipe for easy pork and beans from scratch:
In a large pan, saute thick-cut bacon and onions over medium heat. Stir occasionally and heat until the onions are translucent.
Stir in tomato sauce, brown sugar, mustard, and cannellini beans.
Simmer for 20 to 30 minutes, stirring occasionally. Taste and add seasonings to suit your palette.
How to Make Pork and Beans Taste Better
Pork and beans are so nostalgic. It brings to mind barbecues and cookouts, but how can you amp up this classic? Try these inspiring ideas to help make pork and beans taste better for your next potluck!
Spice Things Up!
Some like it hot, and this tip is for them! If your average pork and beans aren't hot enough, turn it up with some extra spices. Mixing in some fresh spices, chili flakes, or hot sauce are all great ideas to bring some heat.
Hot sauce is an excellent addition to pork and beans because it is such a saucy dish already. The liquid hot sauce incorporates easily and distributes spice to every bite. Another excellent way to add some heat is with dried spices like chili and cayenne.
Make It Meat-Lovers!
Pork and beans is a meat dish by nature, but you can always turn the flavor up on meaty elements. Adding meat to pork and beans can make it into more of a main dish. This is great for stretching canned pork and beans into a full family meal.
Heat up some bacon, pancetta, ham, or pork to keep the flavor of this upgrade true to the original. If you are craving a wild twist, cook some ground beef, then stir in a can of pork and beans. The result is a dish that will bring extra hearty sloppy joes to mind.
Veg Out!
Who said herbivores can't get in on the action? Make a vegetarian version of this meaty classic to impress plant-based eaters. This is a fun twist even for meat eaters to enjoy as a side or main dish.
Follow the steps above to make meat-free pork and beans, but swap the meat for mushrooms. Try out stirring in liquid smoke for some amped-up "pork" flavor.
You don't have to be eating plant-based to want some extra veggies. You can also stir some extra vegetables into your regular pork and beans. Kale and other leafy greens are perfect for pork and beans, and so are peas and lima beans.
Punch up the Pepper!
The sauce in pork and beans can be a little sweet, so why not balance it with peppers!? Fresh peppers add a fresh vegetable flavor and some heat, depending on the pepper. To add fresh flavor, try diced bell peppers in your pork and beans.
Sweeten the Deal!
Sometimes the sauce for pork and beans can be a little tangy or tart. If you feel like your sauce is out of whack, try adding a little sweetness. Sweetness helps balance acidic and spicy flavors, so they do not become overpowering.
Brown sugar is the perfect choice to make your pork and beans taste better. It has a nice molasses flavor in addition to being so sweet. Honey and agave are also flavors of sweeteners that can help balance your beans!
FAQs
Are Pork and Beans Gluten-Free?
This answer may be surprising, but often no. Many major manufacturers of canned pork and beans do include gluten. Some are celiac-friendly but always take time to read the labels.
Are Pork and Beans Good For You?
Pork and beans are such a varied dish. Many major brands make it, and people at home cook this dish, too, so every version will differ a little.
Pork and beans do have a few benefits; it is a protein-rich food with lots of iron and potassium. That said, it is not exactly a healthy food. Generally, this food is high in sugar and sodium, so it should be enjoyed in moderation.
Additional Kitchen Resources
Nothing helps work up an appetite like some time spent working in the kitchen. Get yourself hungry with these awesome culinary ideas: