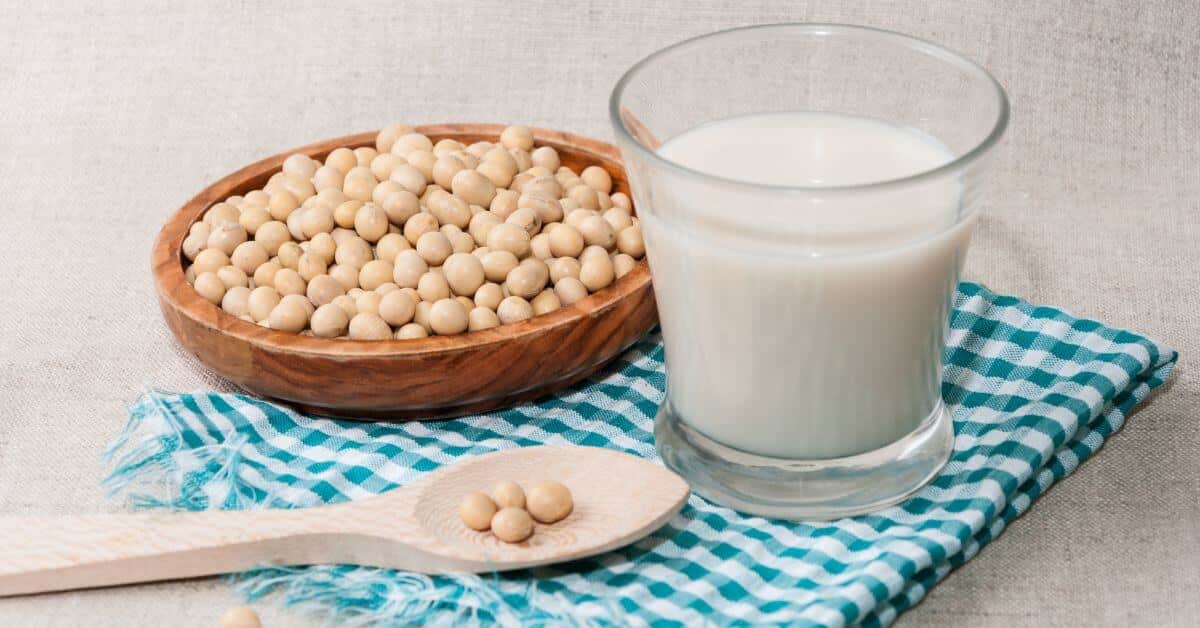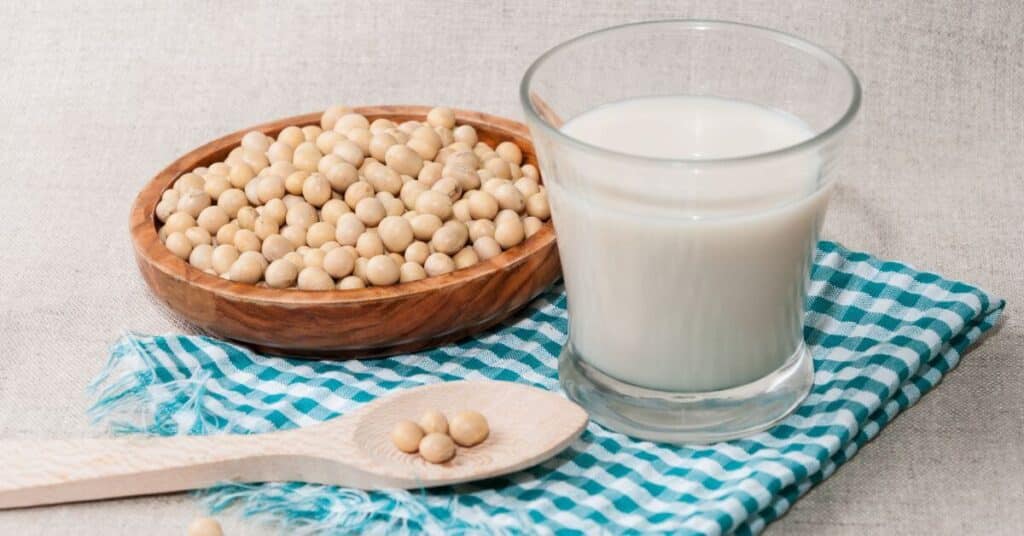 Many people are sensitive to dairy, and because of this, we now have more milk alternatives than ever. We truly are in the prime age of milk alternatives. Most of the alternatives are nut-based, but some don't have nuts, like soy milk.
Soy milk is perfect for anyone who can't digest dairy or nut milk. It can be used just the same as milk, and it's got many health benefits.
The downside of soy milk? Some don't like its taste, but we will show you how to make soy milk taste better.
What does soy milk taste like?
Soy milk has a mild, slightly nutty, and creamy flavor. It is often described as being similar in taste to cow's milk but with a slightly different texture. The taste of soy milk can also vary depending on the brand and how it is flavored or sweetened.
How to Make Soy Milk Taste Better
Add Flavors
When considering how to improve the taste of soy milk, remember to view it as you would regular milk. And what's the easiest and most classic way to make milk taste better? That's right, add flavors.
Think of all your favorite milk flavors: chocolate, strawberry, vanilla, and more. We've been improving the taste of cow's milk for years, and there's no reason we shouldn't be doing the same to soy milk.
You can buy chocolate and vanilla soy milk at many grocery stores, but you can also buy syrups to make it yourself, just as you would standard white milk. Adding these flavors will make your soy milk sweet, turning it into a treat to drink instead of an obligation.
Add Powders
Now, if you don't want to use syrups, you can always use powders instead. There are tons of powders that can be added to soy milk, like chocolate or strawberry, but you can also use other powders, like almond or hazelnut. There are some manufactured specifically for milk, but ones made for coffee will work, too.
Powders are also great because they often are fortified with nutrients, making them more beneficial than most syrups, which usually are full of sugar. Try adding a protein powder or collagen powder to your soy milk. It'll improve the flavor and come with some added health benefits.
Add It to a Smoothie
Never discount the power of a smoothie. Smoothies are thick, delicious ways to get in tons of healthy foods and beverages without having to taste them. One healthy beverage that can be easily masked in a smoothie is soy milk.
Make a smoothie with a base of soy milk and nut butter, then add your green vegetables, fruits, ice, and other additives to make for a totally tasty drink. If you prefer not to drink it, turn it into a bowl and add more fruits or granola. By the time you're finished, you won't even remember you started with soy milk.
Have It with Cereal
As noted, soy milk can be used just like cow's milk. And aside from drinking it plain, the top use of milk has got to be on top of cereal. And for good reason. Cereal and milk is a fantastic snack and breakfast, and there are endless kinds of cereals available.
One of the best parts of eating cereal is drinking the milk that's left in the bowl. Cereal leaves milk with such a delicious taste, and if you aren't enjoying your soy milk, drinking it after it's been in your bowl of cereal will undoubtedly make it taste better.
Use It in Other Recipes
Once again, view soy milk as regular milk, and your options for usage will double or triple. Milk is called for in so many recipes, and instead of using cow's milk, use soy milk instead. Whether you're using it in pasta, soups, simple baked goods, or a sauce, soy milk will instantly improve in flavor when it's incorporated with other foods.
Have It with Another Milk
If you're really having trouble enjoying soy milk and you'd like to simply drink it plain, try mixing it with another milk. This won't change its texture much, but it will change the flavor and could make it easier for you to drink.
The downside to this method, of course, is the dietary aspect. If you're drinking soy milk, it's likely for a health reason. If you're allergic to another type of milk, like cow's milk or nut milk, try using another alternative, like rice or oat milk. This way, you'll be able to improve the taste without putting your health at risk.
Another similar option would be to water it down. This might sound like a gross suggestion, but it'll make the taste less concentrated, and if that's your main concern, it'll be a definite improvement to your soy milk.
Put It in Your Coffee
Soy milk acts like a creamer when added to coffee, making the entire drink silky smooth and a little sweeter. It can be used as a creamer when added to a cup of black coffee and as froth for a latte or a cappuccino. Soy milk's versatility is as present in coffee as it is in nearly every other use.
Health Benefits of Soy Milk
You've heard us drone on about the health benefits of soy milk, but what exactly are they? There are dozens of ways soy milk can benefit you. Here are just a few:
May improve brain health
May improve heart health
Good source of protein, calcium, potassium, and vitamin D
May mitigate symptoms of menopause
Is great for your bones
May prevent diseases
You Might Also Like: