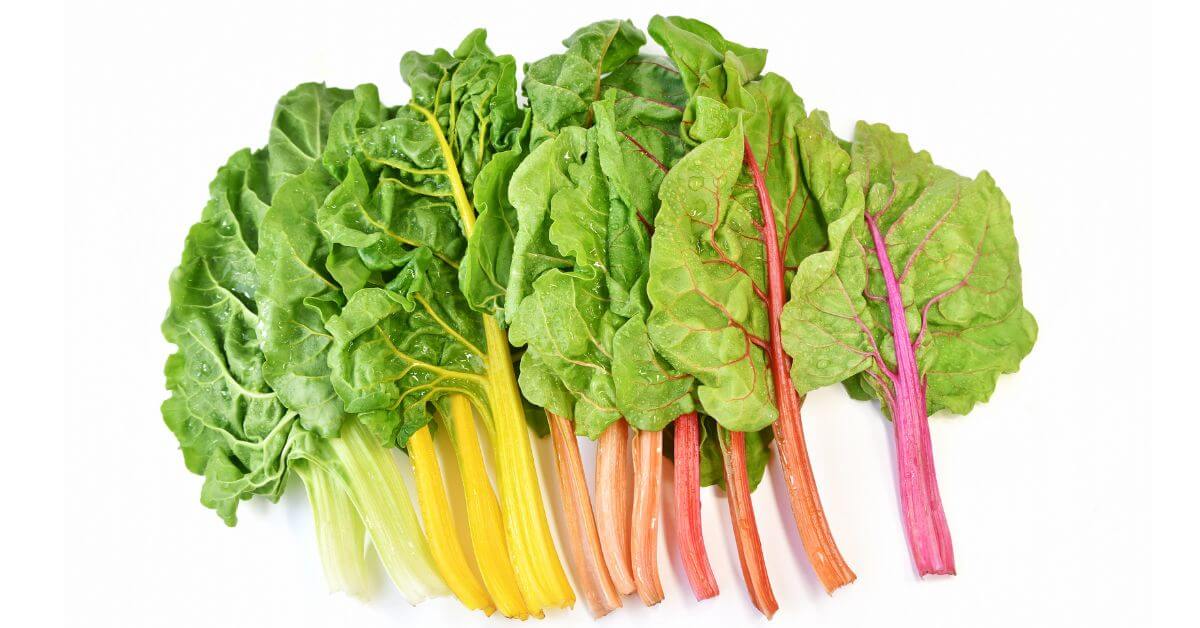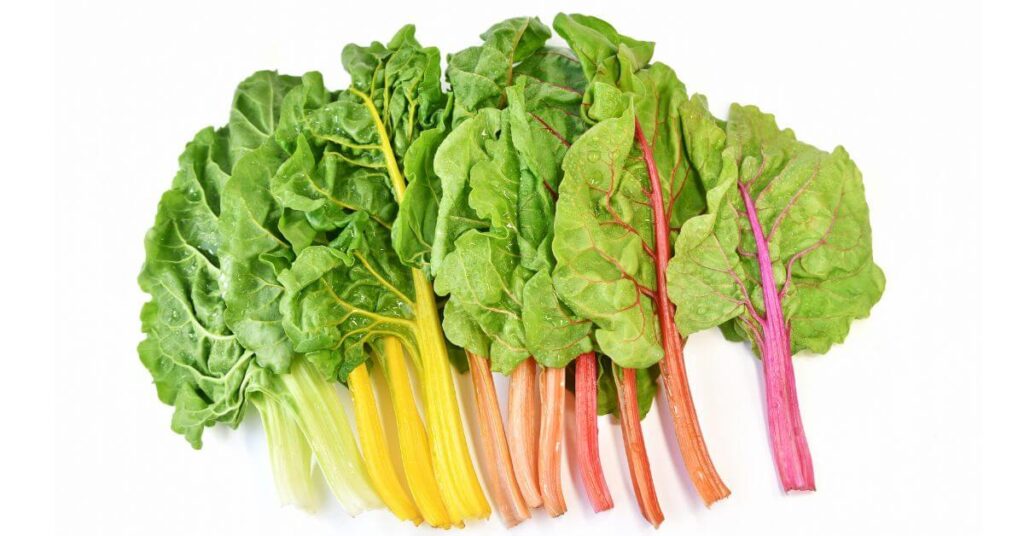 Swiss Chard is a vegetable that has recently seen a resurgence in popularity, but it's still not a favorite for many. Change your mind about this leafy green with these delicious ideas to make swiss chard taste good!
Swiss chard adds tons of color to many dishes, but some people find its flavor astringent, and they're not wrong. Swiss chard is an acquired flavor for sure, but there are some tricks you can use to make this vegetable delicious! Fall in love with this leafy vegetable thanks to these colorful ideas to make swiss chard taste good!
What is Swiss Chard?
Swiss chard is a colorful leafy vegetable. Sometimes it is called "chard," but by any name, it is a bold and crunchy leafy vegetable. Swiss chard comes from the same family of greens as spinach; sometimes, its flavor is compared to spinach.
The leaves are deep green, and the stems are raspberry-red. When eaten raw, the flavor is bitter, but cooked, it is mild and leafy.
How to Shop for and Prepare Swiss Chard
Look for swiss chard at your local grocery store in their produce section. It will generally be found under the misters.
Choose swiss chard that is vibrant in color without excessive crunching, tears, or bruising on the leaves. The stems and leaves should feel firm to the touch.
Before cooking with swiss chard, always thoroughly wash it, and if you plan to use it in cold dishes, it is a good idea to blanch and shock the swiss chard first. To do this, bring a large pot of water to a boil and set up an ice bath. Once the water is boiling, drop the swiss chard and let it cook for 30 seconds to a 1-minute before quickly moving it to the ice bath.
If you use swiss chard in a hot recipe, it is unnecessary to blanch and shock because it will be cooked in the recipe.
How to Make Swiss Chard Taste Better
Swiss chard can be a healthy boost to your daily diet, but you must know how to handle it. Try these tasty tricks to make swiss chard taste good next time you want some delicious vegetable nutrition!
Bank on a Bowl!
Swiss chard is a favorite for making grain bowls. Its mild and leafy flavor balances earthy grains and pairs perfectly with other vegetables. Plus, it has tons of plant-based protein to energize you!
To use swiss chard in a bowl, use the blanch and shock method and then shred the leaves to toss them into your favorite grains. Pile in plenty of rich vegetables like sweet potatoes and red onions. Don't forget to finish the bowl with a delicious dressing!
Prepare a Pesto!
Pesto is a delicious and versatile sauce that can be made with more than just pine nuts and basil! Try making an unforgettable pasta dish with swiss chard pesto! Grab the mortal and pestle and get ready to grind!
Make your favorite homemade pesto by grinding fresh pine nuts, garlic, and olive oil, and instead of all basil, use half bail, and half blacked swiss chard. This will add extra leafiness and earthiness to the pesto.
Use the finished sauce on cooked pasta with cherry tomatoes or make a warm vegetable panini and use this pesto as the sauce.
Simmer in a Stew!
Swiss chard is great for adding to warm comfort dishes like soups and stews. Its texture is satisfying when cooked, and it gives the broth a vegetable flavor in slow-stewing recipes. The flavor of this leafy green is very well suited to bean soups and potato stews. Add some to your favorite vegetable stew or soup for an extra flavorful pop.
Satisfy with Salad!
Some people are put off by swiss chard's flavor when served raw, but that doesn't mean salads are out of the question. Swiss chard is great for warm vegetable salads and can even be used in cold salads. If you blanch and shock the swiss chard, you can use it to make a sensational cold salad with tons of fresh flavor and color.
Tear the blanched chard to make a cold salad with swiss chard and toss it with your favorite salad fixings. You can add other greens for even more flavor and finish the cold salad with a delicious dressing.
To make a warm salad with swiss chard, place a pan over low heat and add a drizzle of extra virgin olive oil. Add some minced garlic and the chard; cook for up to 3 minutes or until the garlic is aromatic and the swiss chard has shrunk.
F.A.Q.
Is Swiss Chard Healthy?
Yes! This beautiful green is a great addition to most diets. Cooked chard has a ton of plant-based protein, fiber, potassium, and tons of vitamins and nutrients. Swiss chard is practically a superfood!
The folate in the vegetable promotes brain functionality, and the high levels of vitamin C and calcium help to keep your whole body strong and healthy. This amazing vegetable can have powerful nutritional benefits, especially once you know how to make it taste irresistible!
Final Thoughts on How to Make Swiss Chard Taste Good
Swiss chard is a beautiful addition to a balanced diet, so you can't let flavor hold you back from this nutritious veggie! Thanks to these ideas, you can craft a dish with swiss chard that you will be truly excited to eat! Get creative and combine tips to make the perfect swiss chard dish to suit your tastes and lifestyle.
Additional Kitchen Resources
If you enjoyed learning about this underappreciated leafy vegetable, try these interesting articles about other misunderstood ingredients.
How to Make Vegan Stuffed Acorn Squash
How to Make a Vegan Tofu Scramble