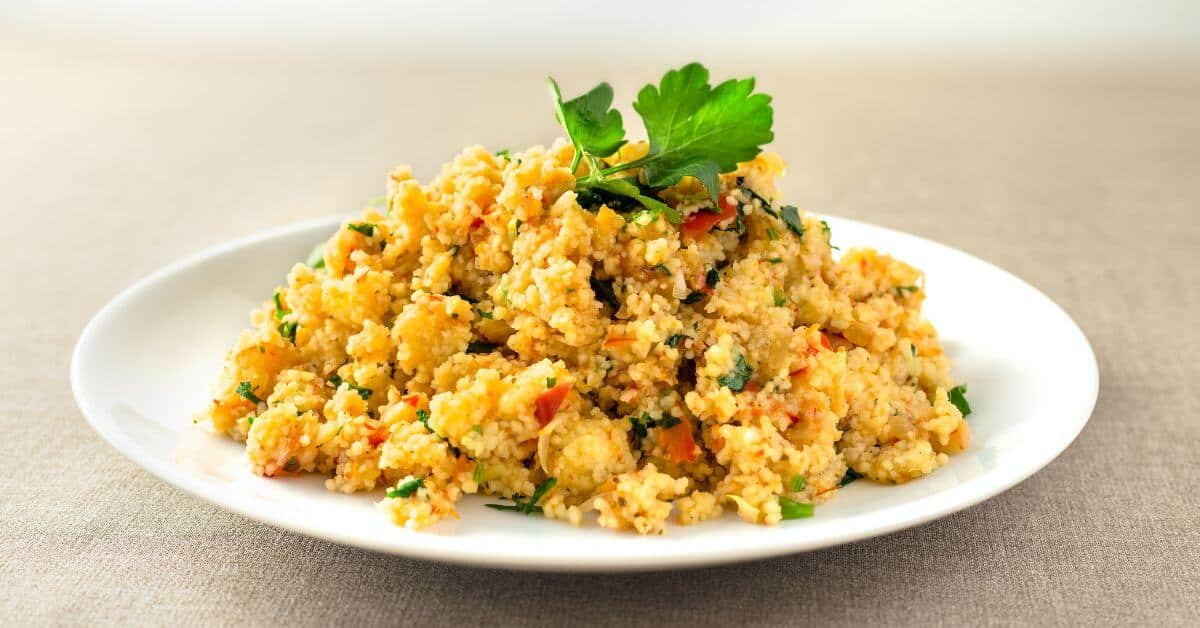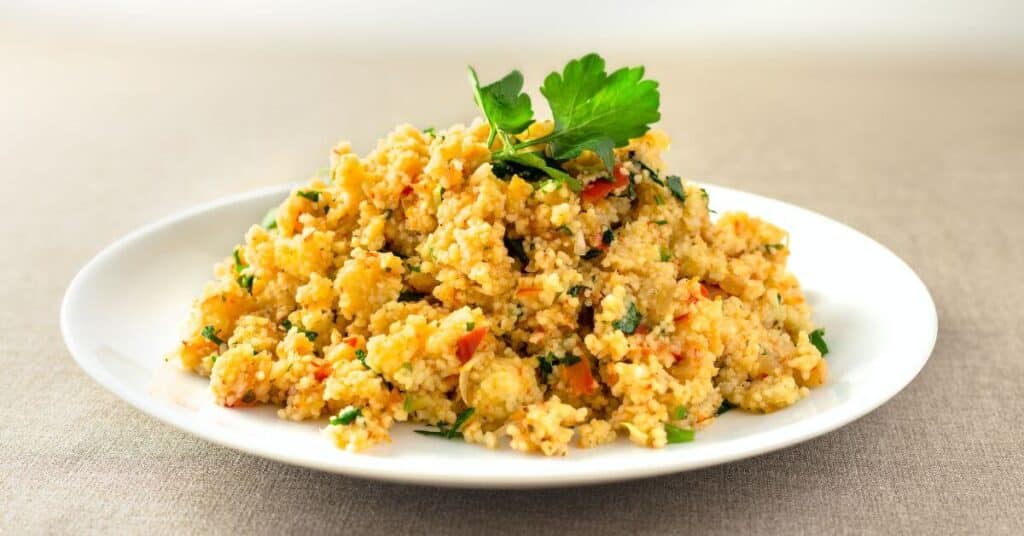 Couscous is a wonderful grain to include in your diet, but its flavor isn't for everyone. Learn how to turn this common side dish into a star with this guide on how to make couscous taste good!
Couscous is a fresh alternative to eating rice all the time, but this unique grain doesn't have everyone's love. Fortunately, there are a few simple ways to make this earthy grain taste fresh and flavorful! Craft perfect couscous with these easy tips on how to make couscous taste good.
What is Couscous?
Couscous is a traditional grain dish originating from North Africa. This hearty grain dish is made from steamed semolina. Semolina is a type of yellow flour made from durum wheat. It has a nutty and sweet flavor that comes through in the flavor of couscous, giving it an earthy body.
Couscous is often served as a side dish to rich meaty mains, but it can be a star if handled properly.
How to Make Couscous Taste Better
When you buy dried couscous from the store or online, it needs to be cooked with liquid to open up and become the luscious grain dish we are all familiar with. However, following the instructions of the couscous package can lead to some very boring grains. Instead of making ordinary couscous try these tips to make it taste better!
Toast the Grains!
One beautiful and simple trick the package never tells you is to toast the couscous. This easy extra step can bring so much flavor and complexity to this grain dish that you will think you're eating a brand-new one!
To toast couscous, place a medium pot on the stovetop over low heat. Add some extra virgin olive oil or butter to the pan and allow it to warm for a minute before adding the raw couscous. Stir the couscous to fully coat it in the fat and continue stirring the pot until the grains become fragrant, about 1-2 minutes. Continue the cooking process as directed.
This simple trick adds rich fattiness to the couscous and a warm and toasty flavor that makes this grain special!
Stir in the Stock!
One issue with the basic direction on most couscous packages is that they call for water. Water is great for cooking but lacks flavor, so the perfect couscous ditches the water and uses broth or stock instead!
Choose your liquid based on the flavor profile you want. If you are making a vegetarian dish, use vegetable or mushroom stock. If you're serving the couscous with fish, consider using seafood stock. Truly any broth or stock will work!
Whatever you choose will add a lot more flavor to the cooked couscous than plain water, but they tend to be salty. Taste your couscous before adding more salt, and if you are watching your sodium intake, opt for low-sodium broth.
Heap in the Herbs!
When it comes to flavor, fresh herbs make all the difference in the world. A few basil or thyme leaves can change couscous from bland to beautiful. Steep fresh herbs in the couscous as it cooks to infuse the grains with even more flavor. You can also garnish the finished dish with your favorite fresh herbs.
Perfect with Plants!
Couscous, like many other grain dishes, goes gorgeously with vegetables. Adding some green to your grains can make the whole dish shine. Legumes, peas, tomatoes, zucchini, and more all go very well with couscous. In fact, you can turn it into a warm vegetable and grain salad using leafy greens, couscous, and your favorite salad dressing.
Get creative and add as many vegetables as you want to the couscous. This trick works best if you fully cook the couscous and mix cooked or raw veggies into the finished grains.
Season Sensationally!
Perfectly cooked couscous only needs one final touch to make it amazing, and that is a hint of seasonings. You can get really creative with how you season this dish and use a mix of seasonings, spices, and even a little citrus. When you are seasoning, be sure to taste, especially before you add extra salt.
Try finishing your couscous with a blend of ground peppercorns and citrus; this bold lemon-pepper flavor pairs wonderfully with chicken and fish. You can add a little garlic, rosemary, or any spices you enjoy to fish this earthy side dish.
F.A.Q.
Is Couscous Healthy?
Couscous is a wonderful way to get the recommended grains in your diet. This savory side has plenty of nutrients to satisfy your body's needs. One serving of couscous contains a nice amount of protein, fiber, calcium, and iron. It is also a fat-free food. Overall, couscous is a great addition to most balanced diets.
Final Thoughts
Couscous benefits your body and is a nice break from always eating rice or pasta. Thanks to these simple ideas on changing the way you cook couscous, you can make a side dish that the whole family will beg for! Have fun and explore your favorite flavors while you try these great ideas to make couscous taste good!
Additional Kitchen Resources
A kitchen is a place of discovery, and finding new methods and techniques to use in the kitchen can be so exhilarating. Keep the discovery going with these delicious ideas!