This post may contain affiliate links. If you make a purchase through links on our site, we may earn a small commission.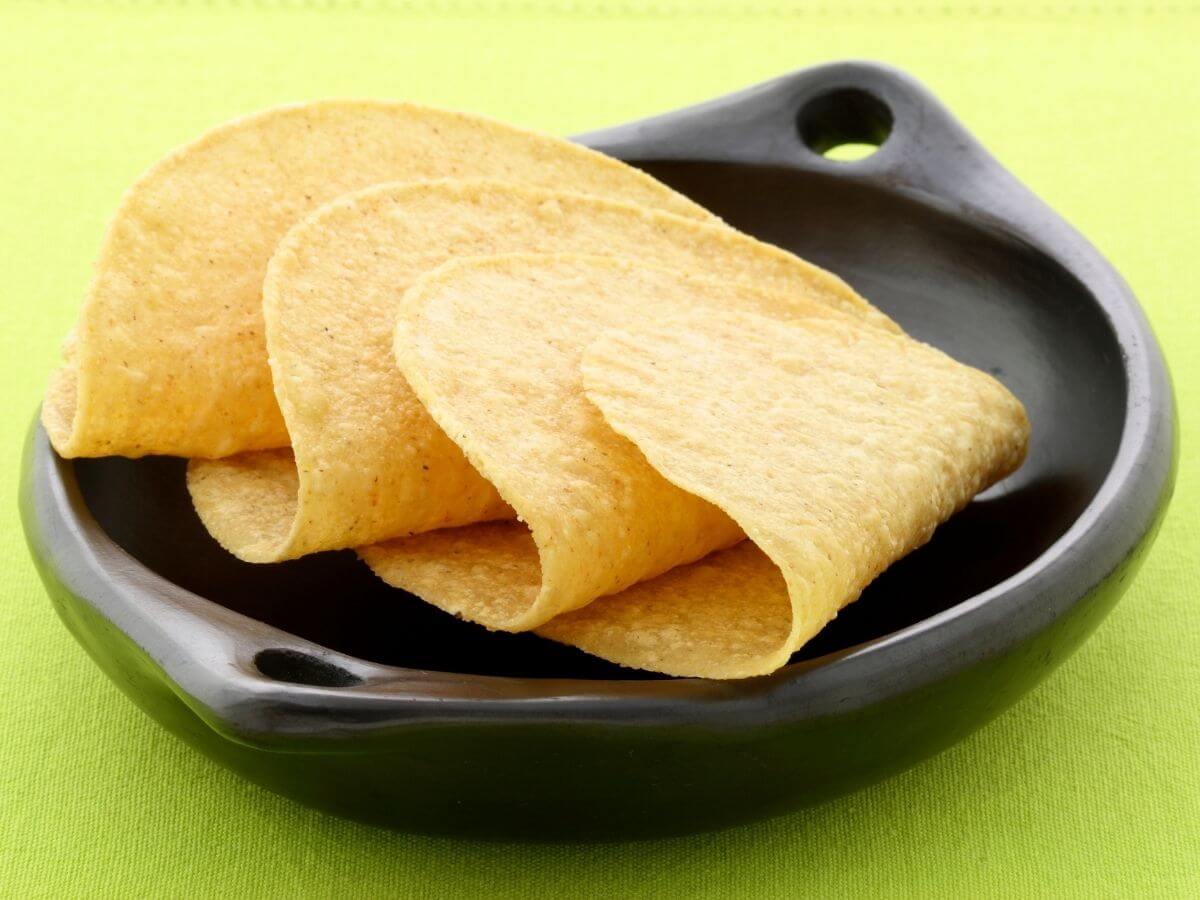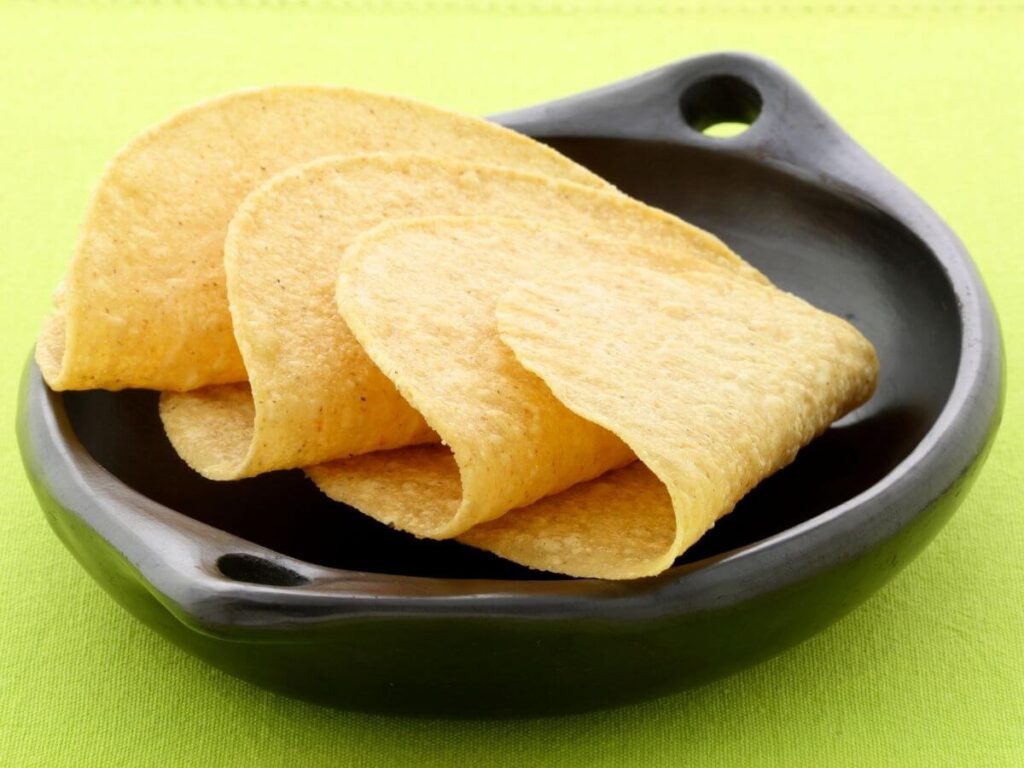 Taco shells are one of the most versatile foods you can use in various ways. You can stuff them with your favorite ingredients or serve them on their own with some fresh salsa for dipping. Keep reading to learn how to make taco shells in the oven.
Why Do You Need to Make Your Own Taco Shells?
Taco shells that you buy from grocery stores usually come in very small sizes. It's the biggest issue that people experience with store-bought tacos. The small taco shells limit the amount as well as the number of ingredients you can stuff inside.
But that's not the case with big taco shells as they offer endless possibilities, thanks to their sturdiness that allows them to hold a whole lot of stuffing. It's the biggest reason why you should make your own taco shells! Plus, the process is also as easy as it gets.
How to Make Taco Shells in the Oven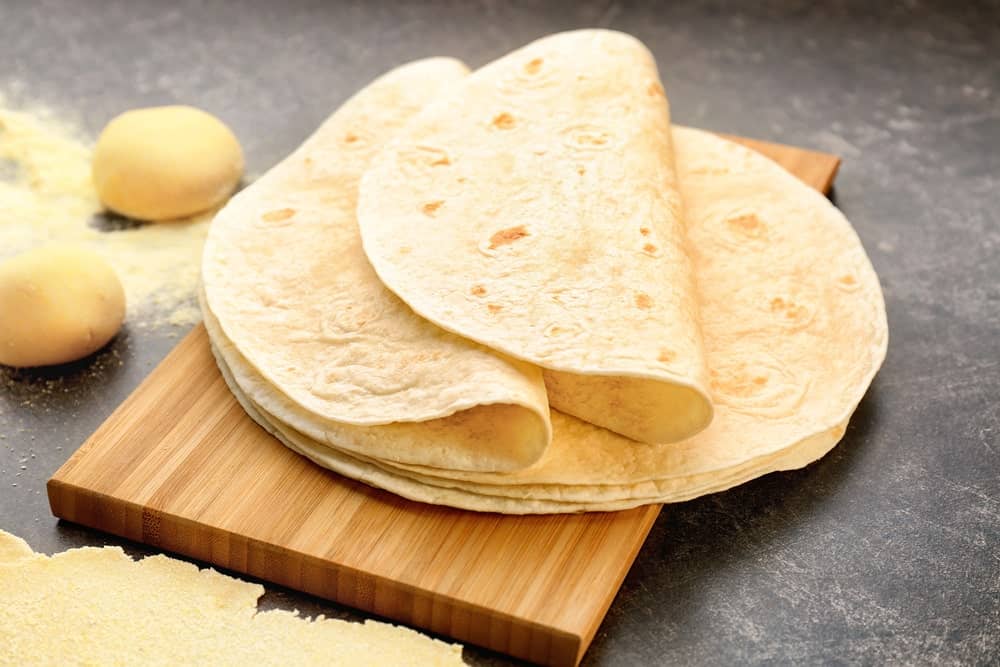 It'll take you no more than half an hour to make large-size taco shells in your oven.
Ingredients
3 big-size tortillas (or more)
Cooking spray
Equipment
2 paper towels
Cutting board
Instructions
Preheat your oven to 275 degrees Fahrenheit after removing the topmost rack. Set it aside.
Moisten your paper towels.
Grab one of the moist paper towels and place it on a clean cutting board.
Place your tortillas on top of each other on the cutting board with a moist paper towel.
Put the second paper towel on top of the stack of your tortillas and fold the sides.
Place the stack with paper towels on a microwave-friendly plate.
Insert the plate into the microwave and run it on a medium setting for 30 to 45 seconds.
Remove the plate from the microwave and let the tortillas cool for a few seconds so that you can touch the stack to remove the paper towels.
After removing the paper towels, coat each tortilla with cooking spray.
Now drape your tortillas over 2 or 3 ridges on the topmost rack of your oven that you removed earlier.
Open your pre-heated oven and place the rack in its position. Don't forget to place an oven-friendly container on the lower shelf so that the oil dripping from the tortillas doesn't make a mess.
Let the tortillas cook for 20 to 25 minutes until they turn brown and become crunchy taco shells.
Remove the rack from the oven and let your taco shells cool for about 8 to 12 minutes.
Enjoy the taco shells after filling them with your favorite ingredients.
Tips to Make Taco Shells in the Oven
Never use old or previously opened tortilla packages for this purpose. Always use fresh tortillas to achieve the best possible results.
Use a moist paper towel instead of wetting tortillas directly before placing them in your microwave.
Use safety gloves while placing and removing the oven rack.
Can You Store Your Taco Shells?
You can store your homemade taco shells at room temperature in the fridge and freezer.
Storing Taco Shells at Room Temperature
You can store your taco shells at room temperature, and they will stay fresh for 3 to 4 days. Use an airtight container for your tortillas and store them somewhere without sunlight.
Storing Taco Shells in the Fridge
Store your taco shells in an airtight container in the fridge for up to 2 weeks.
Storing Taco Shells in Freezer
Using a freezer is the best method to keep your taco shells fresh for the longest period. You'll need to use a sealable plastic bag or airtight container and place your taco shells in it after using parchment paper to separate each piece. It'll allow you to use your taco shells in the future without damaging their shape.
Whatever method you use, make sure that you label your container with the date. Freezer keeps your taco shells fresh and crunchy for about 3 to 4 weeks.
How to Reheat Taco Shells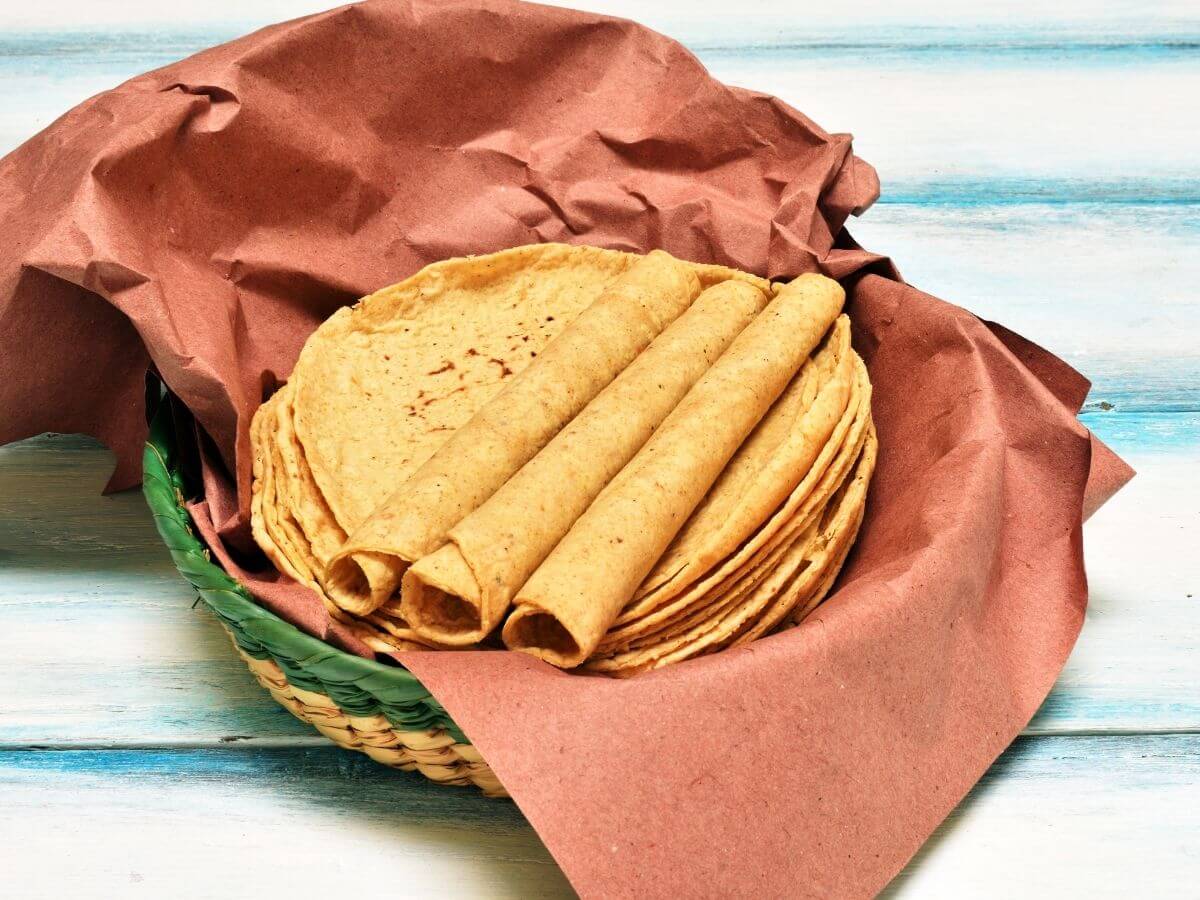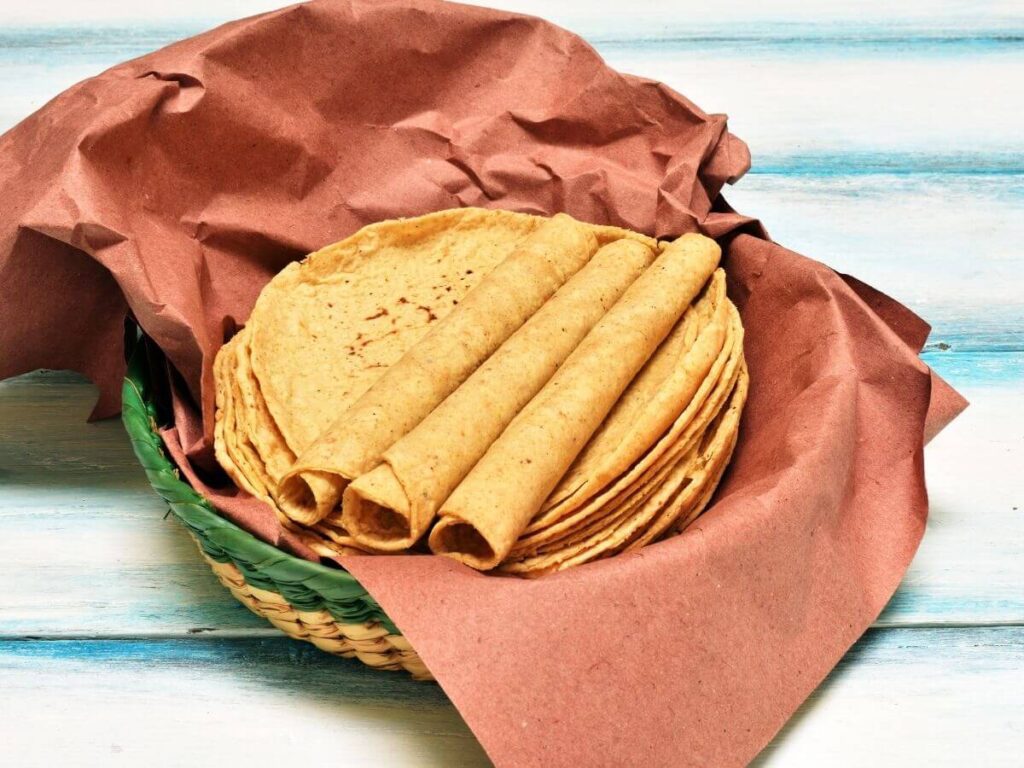 After taking your tacos from the freezer or fridge, you'll need to place them in your oven for about 2 to 3 minutes on low heat. You might also need to heat more depending on the temperature of your fridge or freezer.
They'll offer the same crunchy texture and taste, and you'll be able to enjoy them with anything you want. Never use the microwave to reheat your taco shells, and make sure that you don't overheat them.
What are the Best Toppings for Taco Shells?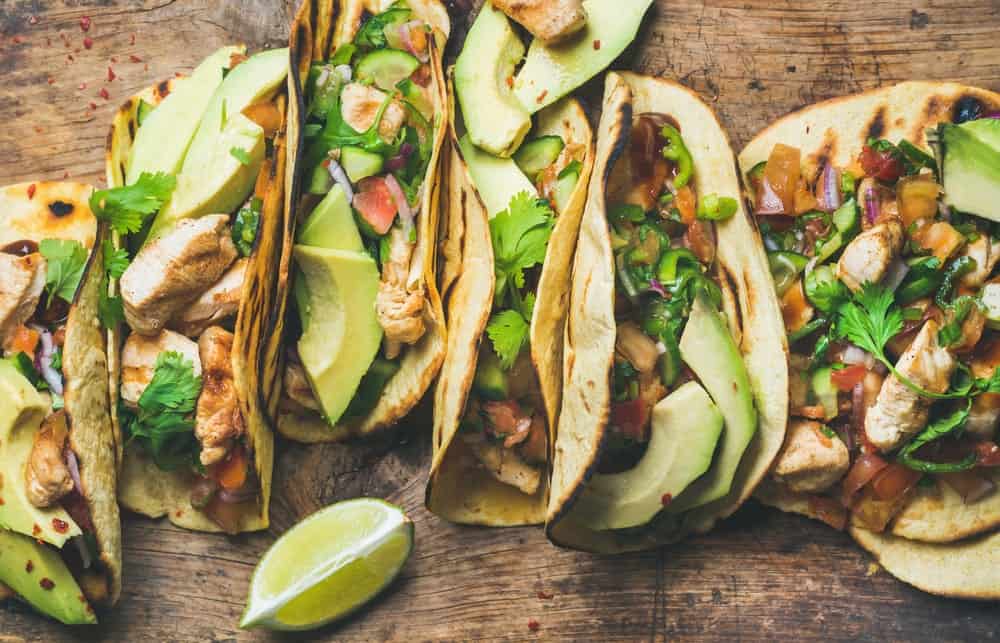 You can use the following toppings for your freshly made tacos shells:
Jalapenos
Lettuce
Pico de Gallo
Tomatoes
Salsa Verde
Guacamole
Best Dishes to Serve with Taco Shells
You can use any of the side dishes listed below to serve with your taco shells.
Watermelon salad
Jalapeno corn casserole
Restaurant salsa
Corn and black bean salad
You Might Also Like: