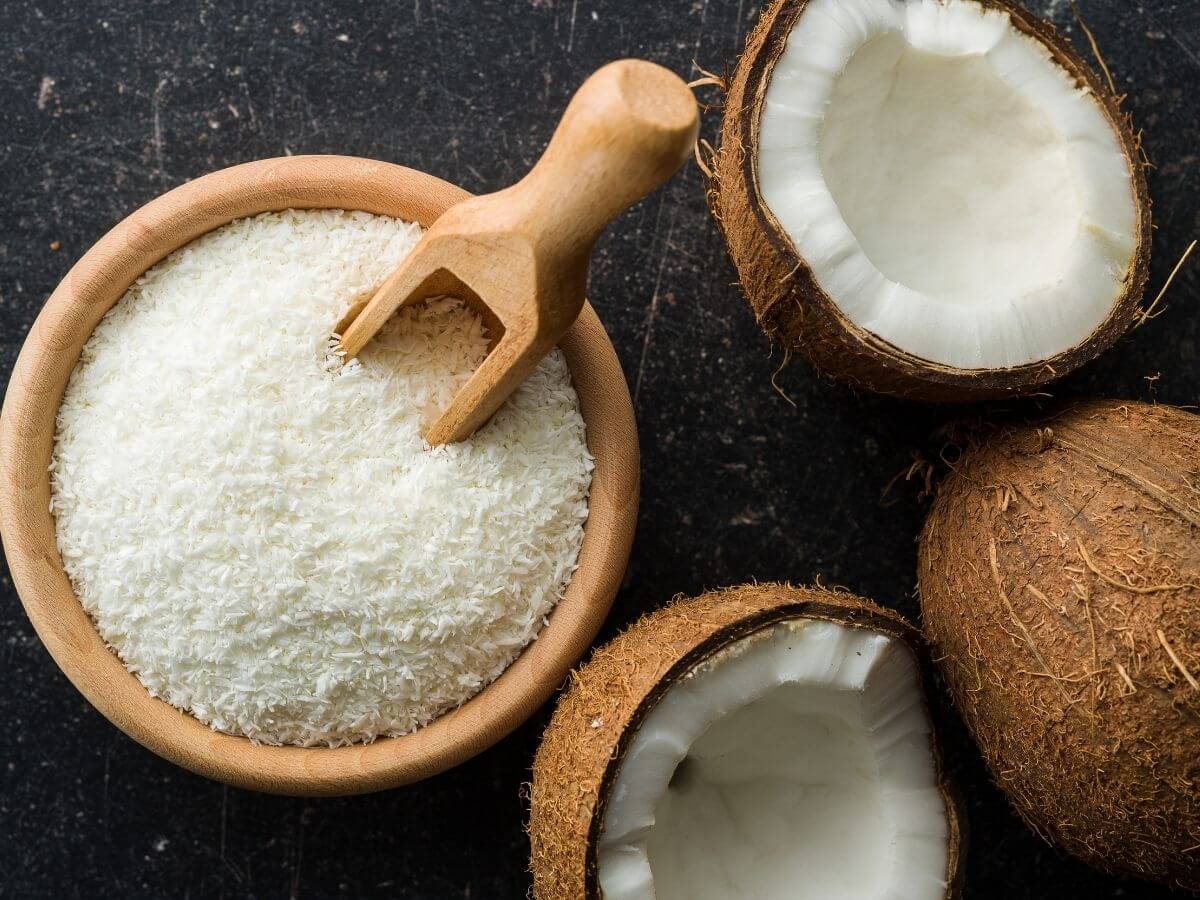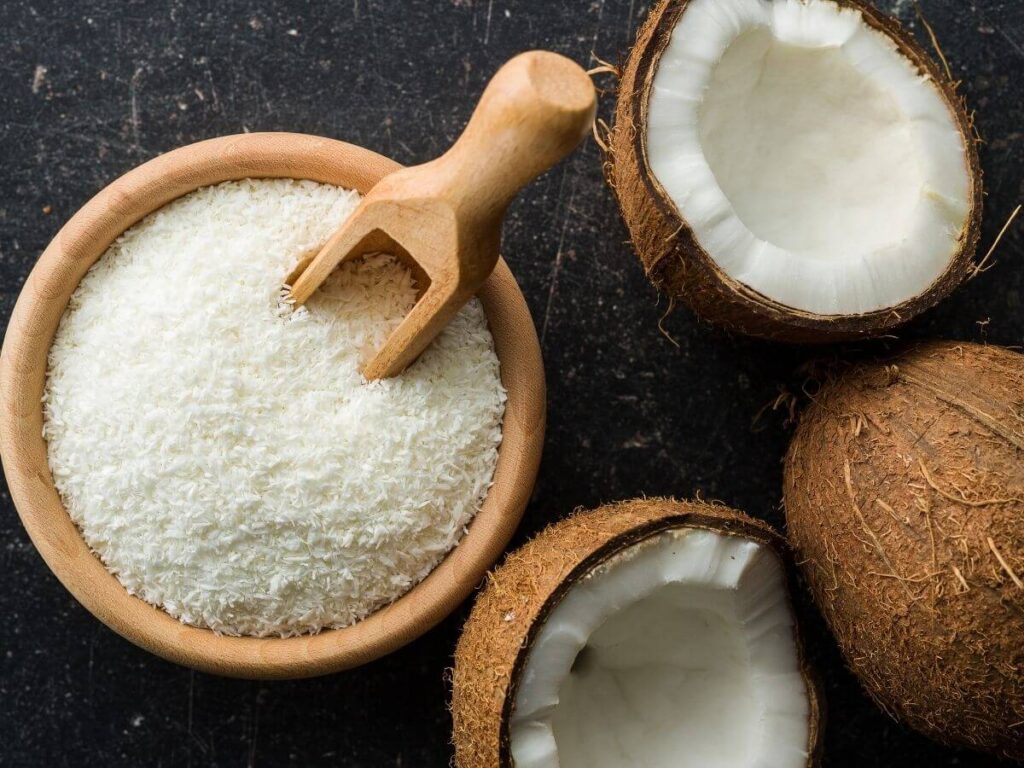 Perhaps the time has come to make a coconut cream pie. Or you want to make a delicious smoothie bowl, top a salad, make crispy coconut shrimp, or use shredded coconut in any recipe. But when all you can find is unsweetened coconut, what can you do?
Knowing how to sweeten unsweetened coconut will help you in your kitchen whenever you need this trick. While buying it sweetened can be helpful, it could have more sugar than you need. By adding it yourself, you control the sugar amount while keeping your recipe sweet.
Additionally, you can minimize preservatives by buying unsweetened coconut flakes and sweetening them yourself. Whether you buy shredded or flaked (they're the same, incidentally), if you wind up with unsweetened coconut when you need it sweetened, here's what to do! Keep reading to learn how to sweeten unsweetened coconut.
Turn Unsweetened Coconut into Sweetened Coconut
You can do a couple of things if you're wondering how to sweeten unsweetened coconut. The first way is to take a pound of unsweetened shredded coconut and add two tablespoons of powdered sugar to it. Then shake the bag, and it's ready!
That's super easy to do, though if you don't have powdered sugar, you may have to sweeten things up with a few more steps. While it doesn't require any special tools, you will need to allow a bit more time to get the unsweetened coconut sweetened up.
To start, you'll need your unsweetened coconut. Working with a cup of it, you will need a ¼ cup of water plus four teaspoons of sugar. Adjust these measurements to the amount of coconut you need to have sweetened.
You'll add all these ingredients to a saucepan, then bring it to a boil using medium-high heat. It should take roughly 15 minutes.
Once it boils, drop the heat down to low. You'll want to continue cooking this mixture uncovered until you see that all of the liquid has evaporated, which will take about an hour. If any liquid remains after that length of time, strain the coconut in a colander or fine mesh strainer.
After removing all the liquid, you can place the drained coconut onto a large baking sheet. You'll want to spread it out into a single layer. It will need to dry overnight; then, you can freeze or refrigerate it until it's ready to use.
As you can see, adding powdered sugar to the bag and shaking it up is a lot faster.
What's the Difference Between Sweetened & Unsweetened Coconut?
Are you wondering why you might need to know how to sweeten unsweetened coconut? These items are different in sugar content as well as moisture. With sweetened coconut, the product is soaked in a water-sugar mixture or corn syrup, rendering it with a moister texture. Unsweetened coconut is lighter and drier and, used as-is, will change the texture of what you make. So, for desserts especially, you'll want to change your unsweetened coconut to sweetened.
What Else Can I Use to Sweeten Unsweetened Coconut?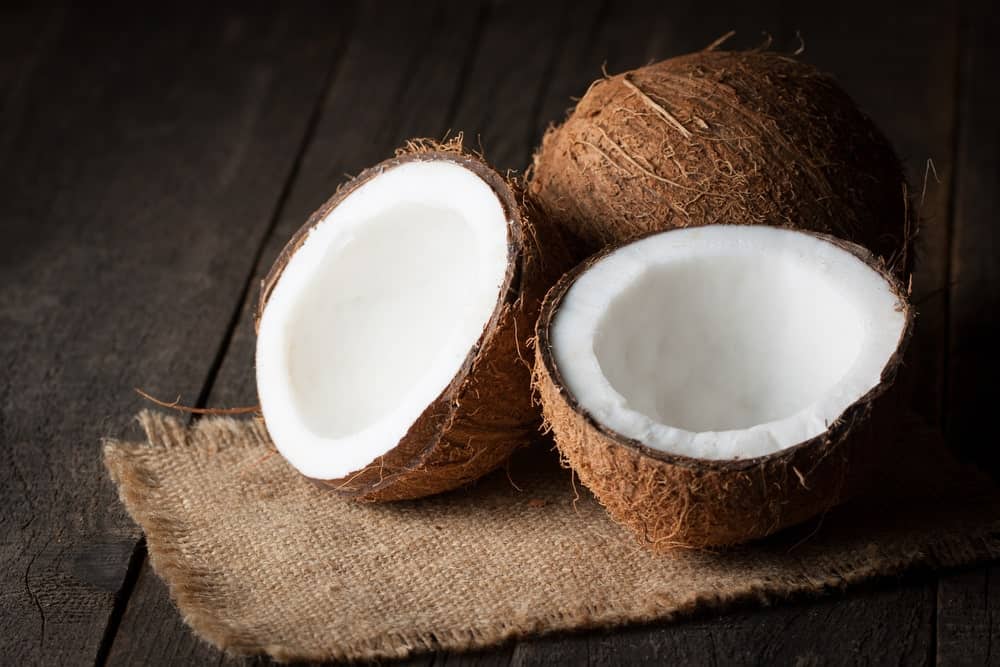 Not everyone can have lots of sugar. In fact, you might be actively avoiding it, yet you need sweetened coconut for a recipe. If you need to sweeten that unsweetened coconut, you can add a tablespoon of artificial sweetener dissolved in a tablespoon of water per every half-cup of coconut called for in the recipe.
You can also use agave nectar or pure maple syrup. These things will help you sweeten the coconut you need without using sugar. When using any of these, you will need to allow enough time for the coconut to dry out overnight. It's a lengthy process, but it's good to know if you're having trouble finding sweetened coconut near you or if you want to avoid preservatives.
Accounting for Moisture 
As mentioned, unsweetened coconut is very dry. It can complicate a recipe by substituting it with sweetened coconut. You can adjust the moisture in your recipe by either using water or oil.
When using water, combine a half-cup of the coconut with a tablespoon of hot water. You'll want it to stand for about 10 minutes before you add it to your recipe.
With oil, you'll want to add 1 ½ teaspoons of it along with the same ratio of hot water per every half-cup of coconut. Vegetable oil will be best for this.
Don't forget that without a bit of sweetness, your recipe will have a different flavor. This is why you should add sugar or another sweetener to your unsweetened coconut.
Pro-Tip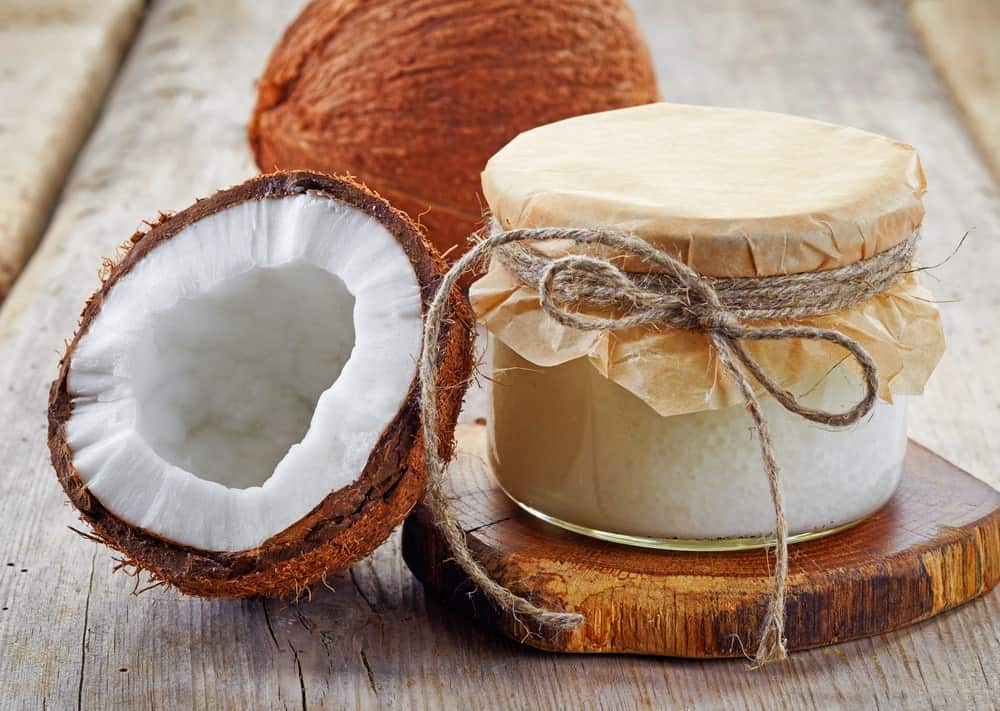 If you want a quick and easy way to sweeten that unsweetened coconut and you don't want to spend time boiling it away, there's a solution. Should you not have powdered sugar, simply measure out granulated sugar and add it to your food processor. This will turn it into a powdered consistency which you can then shake into your bag of unsweetened coconut.
You can also use this trick with sugar substitutes like stevia to quickly make that coconut sweet and ready for us immediately!
FAQs
Can you dye coconut flakes?
Absolutely! Here's a simple guide on how to dye coconut flakes:
 Mix a few drops of food coloring with water in a bowl.
Add the coconut flakes to the bowl and give them a gentle stir until they are evenly coated in color.
Spread out the dyed coconut flakes on a baking sheet and allow them to dry for a few hours.
Do coconut flakes go bad?
Yes, like most foods, coconut flakes can go bad. They usually have a shelf life of about six months to one year. Here is how to keep your coconut flakes fresh for as long as possible:
1. Store them in an airtight container in a cool, dry spot.
2. Avoid exposing them to moisture or excessive heat.
3. Always check the expiration date before using them.
Are coconut flakes gluten-free?
Yes! However, it's important to double-check the label for any potential additives that might include gluten.
Why do some coconuts green?
Well, those green coconuts are actually harvested before they fully ripen! As time goes on, they naturally transform into their characteristic brown hue as they mature.
Green coconuts are frequently utilized for their hydrating water, whereas brown coconuts are preferred for their delicious meat.
How much does a coconut weigh?
Normally, a coconut weighs somewhere between 1 and 3 pounds. However, the weight can vary depending on the coconut's size and type.
What does coconut taste like?
Coconut is a combination of sweetness and nuttiness. The flesh is tender and chewy, while the water is thirst-quenching with a hint of sweetness. Coconut flakes are often used in baking recipes to provide a tasty crunch or chewiness.
You Might Also Like: