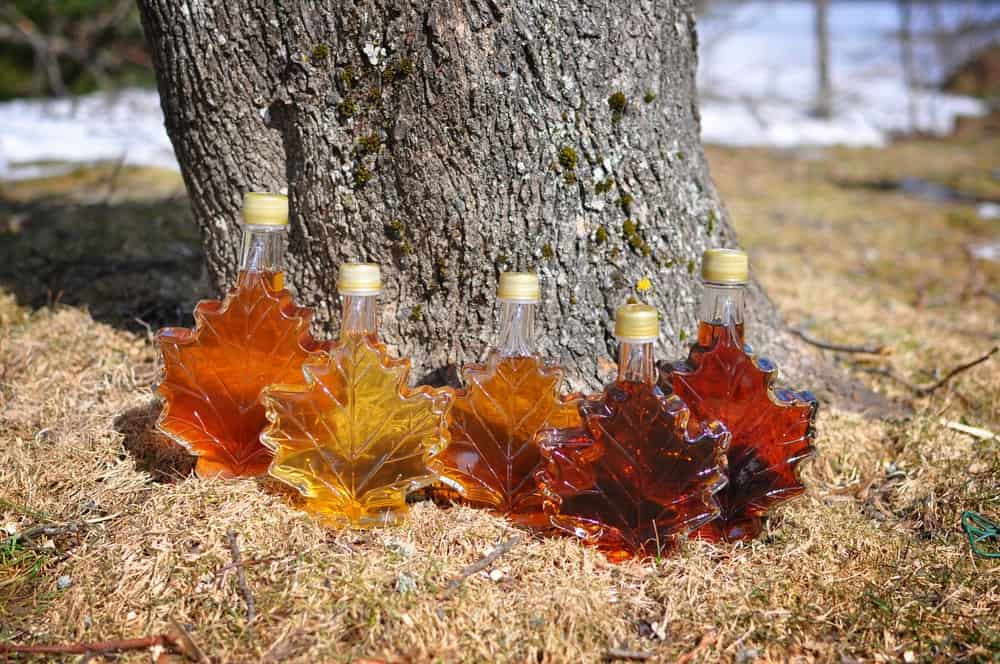 Hundreds of millions of people in North America agree that maple syrup makes everything taste better.
There are literally thousands of recipes featuring maple syrup. You can make Maple Buttermilk Corn Cakes for breakfast or Banana Crêpes with Maple Rum Sauce for brunch. There are recipes for Maple Cream Scones, Maple-Laced Sweet Potato Patties, a Maple Bacon Strata, Maple-Pumpkin-Apple Soup, Maple Fondue, Maple-Glazed Brussels Sprouts, Maple-Orange Hot Wings, Maple Beet and Pear Relish. Roasted Root Vegetables with Maple Syrup, Maple Glazed Hot and Spicy Lobster Kabobs, and Crunchy Maple Spareribs.
Maple syrup is the key to the flavor of dozens of delicious desserts including cookies, cakes, pies, and ice cream. It's the secret ingredient in winning barbecue sauces and it adds a uniquely sweet flavor to balsamic vinegar and oil salad dressings. There's even a recipe for Maple-Flavored Bread and Butter Pickles.
Maple syrup is a uniquely versatile flavoring agent. It's sweet. It's unctuous. It has a rich taste and a beautiful color. And it's not just for pancakes anymore.
What makes a great maple syrup?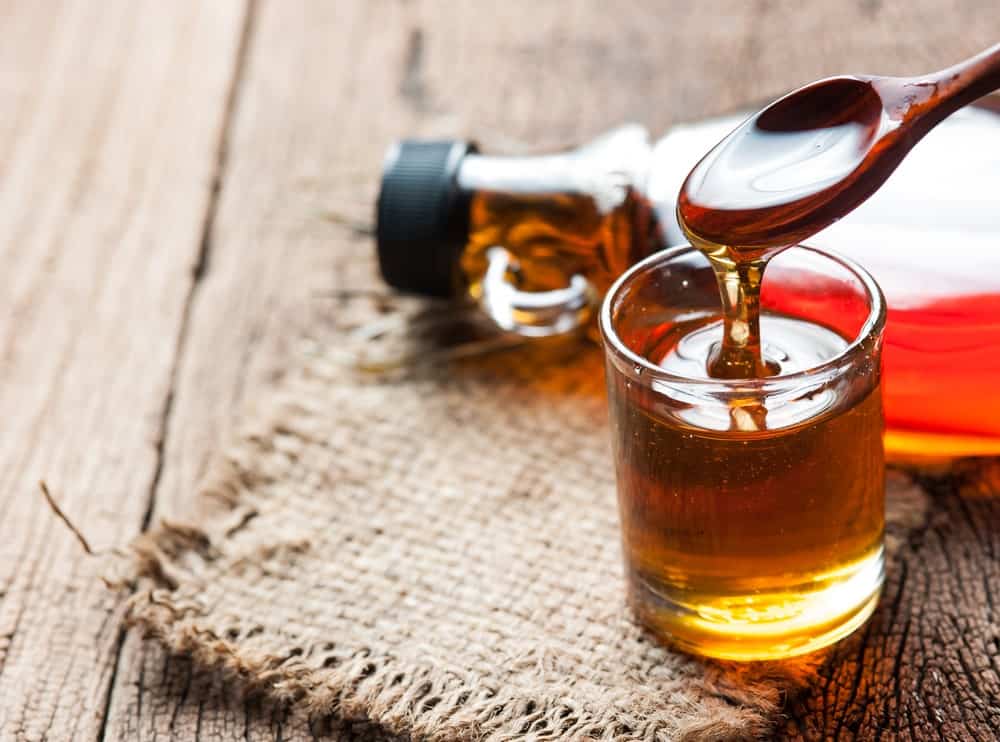 An essential quality of great maple syrup is something maple syrup fans insist on but not every brand of "maple syrup" in the supermarket achieves: A great maple syrup is made entirely of syrup boiled down from the sap of maples.
Maple syrup made in Canada must be 100 percent maple syrup with no additives of any kind. Maple syrup made from maple trees in the United States must be nearly-100 percent maple syrup. The US FDA permits the addition of small amounts of other ingredients, such as salt.
In the United States, consumers are most likely to find "imitation maple syrup." Even imitation maple syrup must contain 10 percent real syrup from maple sap, but up to 90 percent of the product can be molasses or corn syrup with dyes added to make it look darker.
The taste is just not the same.
The flavors in maple syrup aren't just sweet.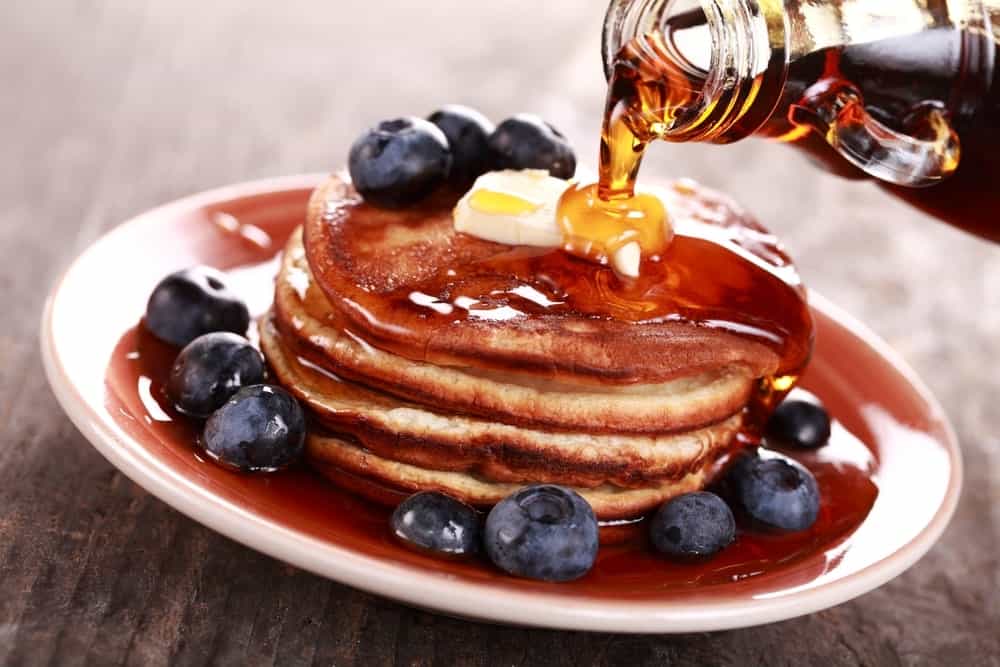 If you have grown up eating imitation maple syrup, you might not even know that maple syrup isn't just sweet. Agriculture Canada has come up with a flavor wheel that identifies 91 unique flavors in maple syrup. Depending on where the maple sap is harvested, and from which kinds of maple trees, and on how the sap is boiled down into syrup, a given bottle of maple syrup may have strong notes of any of 13 families of flavors.
There are maple syrups that naturally taste like they have vanilla added to them. A biochemical property of these syrups is that they activate receptors on memory cells in your brain. When you taste these vanilla compounds in your maple syrup, you will remember not just the flavor but how you felt when you ate the food that contained the syrup.
There are maples syrups that have fruity, milky, floral, burnt, spicy, fermented, candy, grassy, forest, and herbal flavors. Experts in maple syrup can identify these flavor notes the same way wine experts identify flavors in wine tastings.
All maple syrups are not created equal.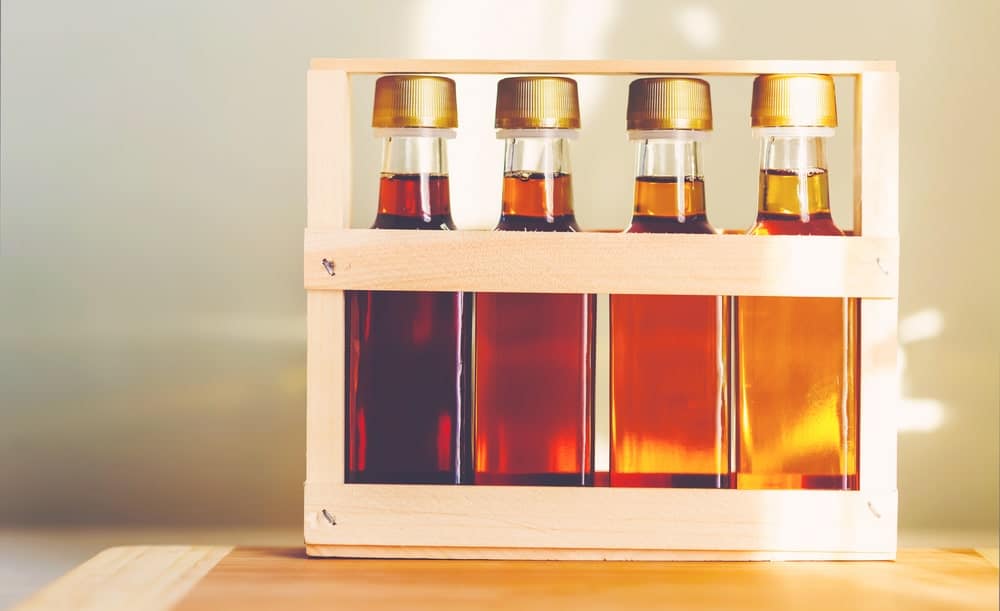 There was a time when agricultural inspectors in Canada and the United States disagreed on how to classify the quality of maple syrup. Since the end of 2014, the agriculture departments in the two countries have agreed on a grading system that covers food grade and non-food grade maple syrup in six categories.
Grade A

Golden Colour and Delicate Taste
Amber Colour and Rich Taste
Dark Colour and Robust Taste
Very Dark Colour and Strong Taste

Processing Grade
Substandard
As long as maple syrup is pure, doesn't have any fine particles floating in it, hasn't fermented (the fermented flavors in some varieties of Grade A maple syrup have to do with the syrup itself, not a fermentation process), doesn't have any particles settling to the bottom of the container, and doesn't have any off-taste or off-odor, it can be sold as Grade A maple syrup. This is the kind of maple syrup that you buy in small bottles for use at home.
If there are any funky flavors or sediment or odd odors in the maple syrup, then it may be sold as processing grade maple syrup. Processing grade maple syrup is usually sold in barrels (45 gallons, about 180 liters) and has to be sold in containers that hold at least 5 gallons (about 20 liters). Processing grade syrup goes to candy factories and maple sugar makers.
All maple syrup is analyzed with an instrument called a Brix refractometer to measure its sugar content. If the Brix refractometer reading shows that the syrup contains less than 68.9 percent solids, the syrup can be assigned Grade A or processing grade. But if it contains too many solids, the syrup is graded as substandard. Substandard maple syrup can still be sent off to a factory for processing into sugar or dumped.
The only grade of maple syrup you want in your kitchen is Grade A, and you want a product that is 100-percent Grade A. There is no such thing as a "best" Grade A maple syrup. Every Grade A maple syrup is a wonderful sweetener, but they have different applications. Let's take a look at the differences in the four kinds of maple syrup that can be Grade A.
Grade A — Golden Maple Syrup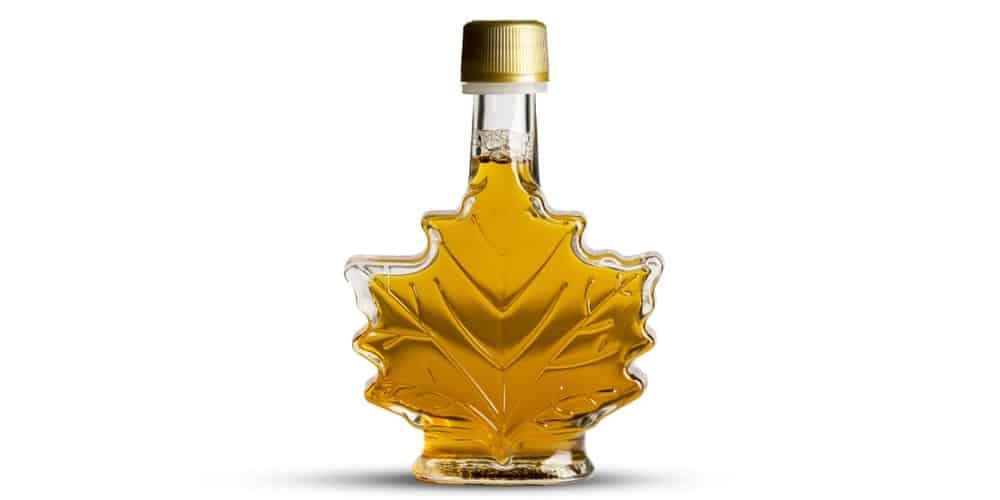 Grade A — Golden Color Maple Syrup has the most delicate flavor of all the Grade A maple syrups. It is made from the first sap of the spring tapped from trees in, especially cold-weather locations. It has a smooth flavor that is perfect for maple cream and maple candies. It's the best maple syrup for pouring over vanilla ice cream.
Grade A — Amber Maple Syrup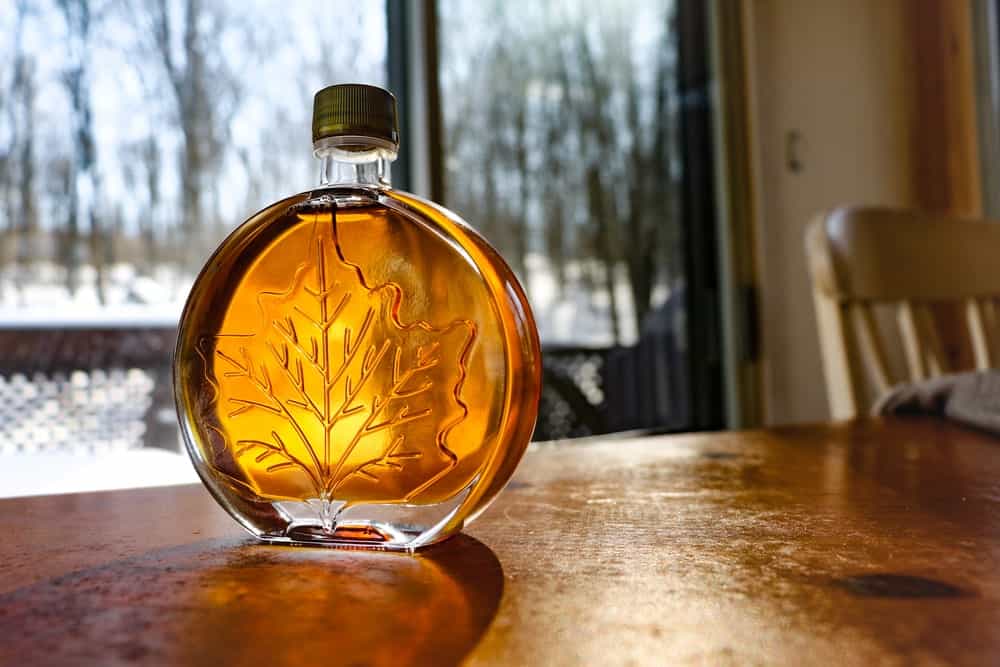 Grade A — Amber Color Maple Syrup is made from sap tapped from trees in the middle of maple syrup season. The sap develops the smooth flavors found in Grade A — Amber Color Maple Syrup as the weather begins to warm up. It has the unique flavor most maple syrup connoisseurs identify with maple syrup for pancakes. It's the Grade A maple syrup you keep on the table for sweetening all kinds of foods.
Grade A — Dark Color Maple Syrup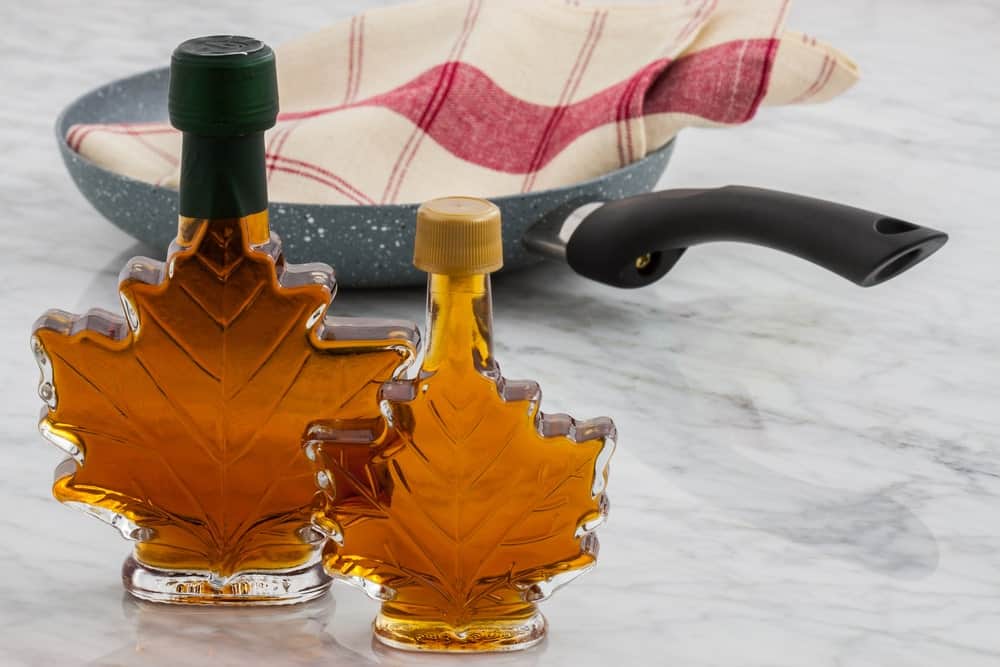 Grade A — Dark Color Maple Syrup is the full-bodied maple syrup made at the peak of maple syrup season. Its flavor and color are more intense than the flavors and colors of Grade A — Golden Maple Syrup and Grade A — Amber Maple Syrup. It's made later in the season when the sugar content of the sap has begun to fall, so it has to be boiled longer to achieve the same level of sweetness. This concentrates the other plant compounds that give color and flavor to the syrup.
Grade A — Very Dark Color Maple Syrup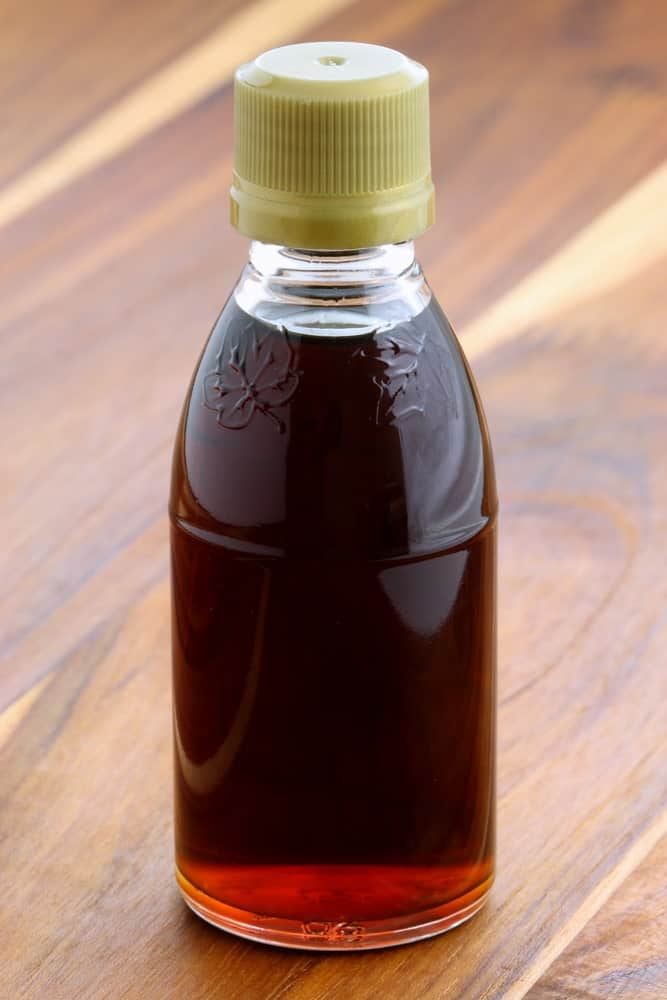 Grade A — Very Dark Color Maple Syrup is made late in the season when sugar content of the sap is at its lowest. It requires a lot more processing to concentrate sugars, so it takes on an unusually dark color and strong flavors. Its intense flavor makes it a great ingredient for baking. Many recipes rely on this specific grade of maple syrup for getting just the right maple flavor in food.
Processing Grade Maple Syrup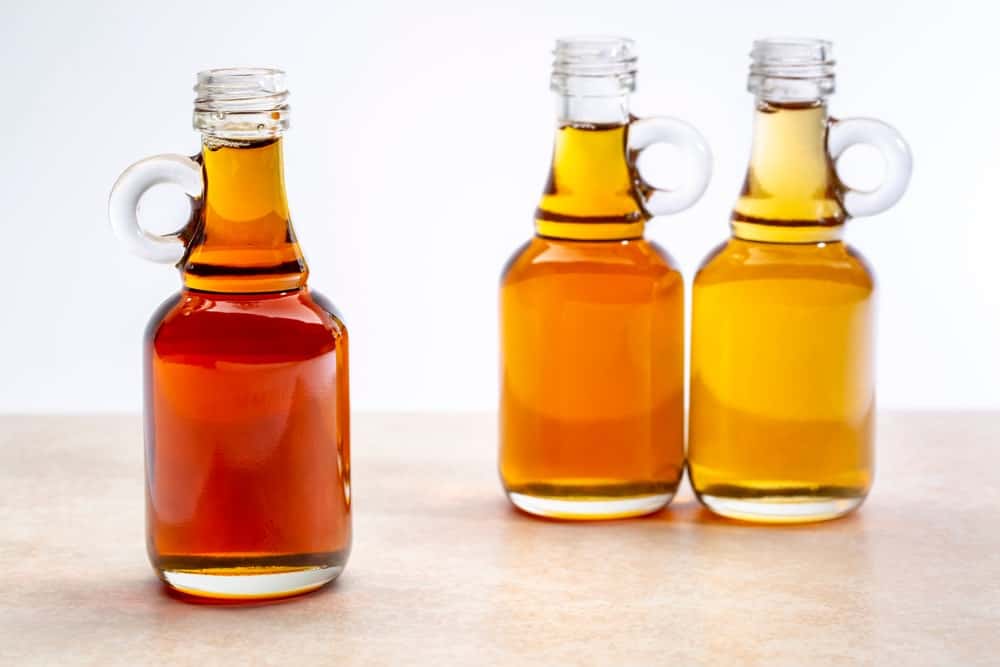 There is nothing unhealthy or unwholesome about processing grade maple syrup. It just has off tastes or off odors that home cooks can't easily compensate for. Industrial baking companies can adjust their ingredients to deal with unusual flavors or odors from this product, so they buy it in huge quantities.
Unless you are mixing maple syrup with grains for livestock, chances are you would never buy substandard maple syrup. It's not unhealthy or unwholesome. It just doesn't taste very good, at least not to humans. Cows, sheep, and goats love it.
How to Select and Store Maple Syrup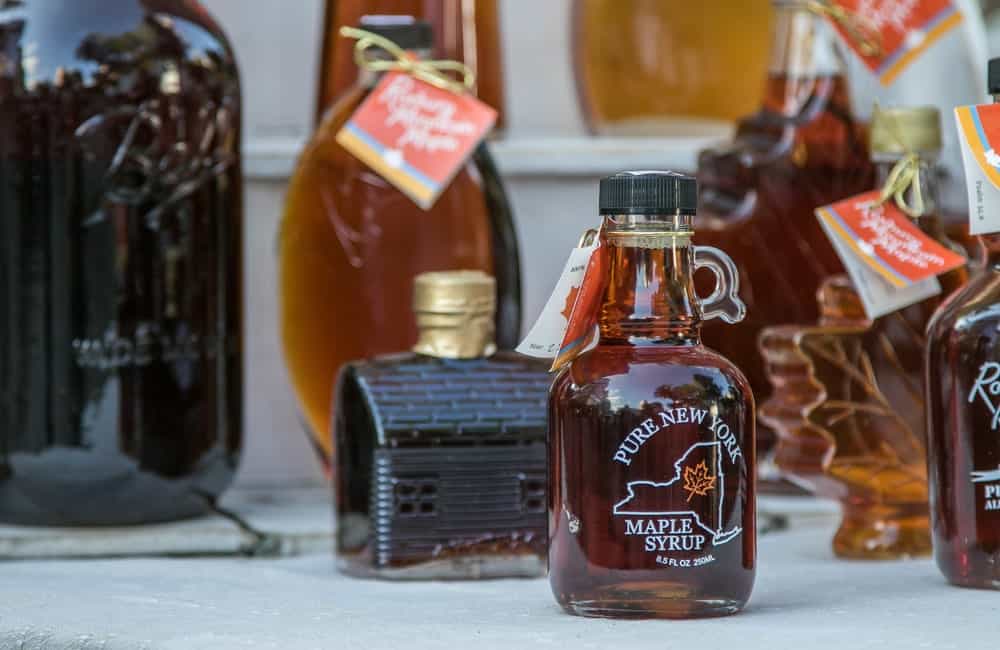 There are two steps to choosing the right maple syrup. First, decide what you want to use it for. Then choose the Grade A maple syrup that best matches your needs. Or just buy all of them so you will always have this delicious natural sweetener on hand when you get creative in the kitchen.
It's not hard to store maple syrup. Before you open the container, store maple syrup in a cool place. Once you open the container, it's OK to leave it out on the table for up to a week if you cap the container when it's not in use. For longer-term storage, keep opened containers of maple syrup in the refrigerator. Throw maple syrup out if it looks moldy or develops off flavors.
Frequently Asked Questions About Maple Syrup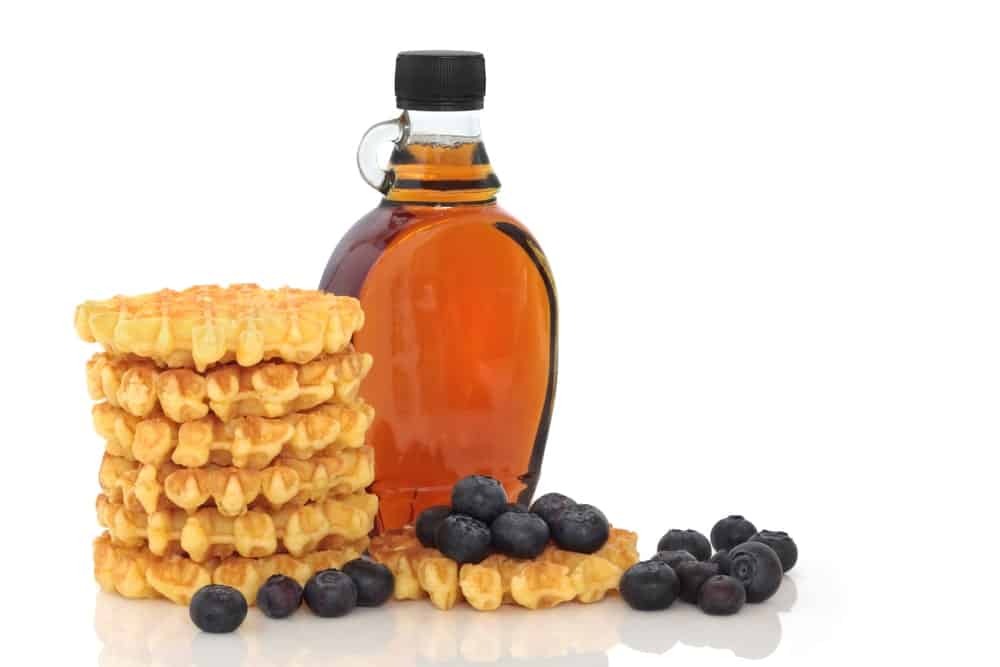 When is the maple syrup season?
In New England, New York, Pennsylvania, and West Virginia, maple syrup makers begin tapping trees in late February, maybe a little earlier or a little later, depending on how cold the winter has been. Maple trees in Canada are tapped starting in March. When nighttime temperatures begin staying above freezing, usually in mid-April, the season is over.
Can I visit a sugarhouse?
Not every maple syrup producer opens their sugarhouse to the public. But some cater to tourists and not only allow visitors to see how maple syrup is made, but they also have shops and restaurants.
Will I always see boiling maple syrup when I visit a sugarhouse?
Maple sap has to be boiled right away once it is collected. Farmers don't have any control over when the sap rises, so the sugarhouse may not be operating when you visit.
What does maple sap look like and taste like?
Maple sap straight from the tree is clear and has only a faintly sweet taste. It's about 2 percent sugar. The sweetness and distinctive maple flavor come out in the boiling process.
How much maple sap does it take to make a gallon of maple syrup?
On average, it takes 40 gallons of sap to make one gallon of maple syrup. Depending on the trees and weather conditions, it can take 25 to 75 gallons of sap to make one gallon of syrup, more as the season goes on. Each tree is tapped for about 10 gallons of sap, so you only get a quart of maple syrup from each maple tree.
What is maple cream?
Maple cream is maple syrup that has been boiled down to remove more moisture, and then refrigerated and agitated until it becomes creamy. Maple cream is also known as maple spread or maple butter. It has no cream, butter, or other additives in it. It's called a "cream" because of it's easy-to-spread texture. It spreads like soft butter on toast, English muffins, breakfast biscuits, or peanut butter sandwiches.
How long does maple syrup keep?
Before the container is opened, maple syrup will be shelf-stable in a cool closet indefinitely. Once the container has been opened, it needs to be refrigerated to prevent spoilage.
Are there any unusual health benefits in maple syrup?
Maple syrup contains both fructose and glucose. Some scientific studies with laboratory animals, not yet with people, suggest that small amounts of maple syrup actually stimulate the liver to take glucose out of the bloodstream, so eating maple syrup has the paradoxical effect of lowering blood sugar levels. But that is only true if it is consumed in amounts of less than about 3 tablespoons (45 ml) a day.
Other scientific studies have found that polyphenols in maple syrup find their way to the urinary tract where they keep the bacteria that cause urinary tract infections from forming the biofilms that keep them from getting flushed away. This would give maple syrup an application similar to that for cranberry juice, but only small amounts should be consumed every day.