If you're looking for a high-quality yet affordable automatic door lock, look no further than SimpliSafe's Smart Lock.
This automatic door lock system doesn't play games! But here's the real kicker. 
It's probably the least expensive automatic door lock system out there. The only disadvantage is the lack of certain features due to its simplicity.
For instance, this lock works with voice control, however, you can't ask Google Assistant or Alexa to lock or unlock your door nonetheless which kinda sucks.
Another disadvantage is the dependency on the SimpliSafe security system, so if you're not a member of the SimpliSafe club, you need to join beforehand.
That said, let's take a closer look at the slimmest automatic door lock, learn how to install it, and decide if it's worth your time and money.
What's in the Box?
The SimpliSafe's Smart Lock looks amazing and you can't say this about many automatic door locks on the market. If you opt for this automatic door lock, you will see the following items when you open the box:
PIN keypad
Lock mounting plate
Glue mount and tape
Thumbturn adapter
Thumbturn
How to Install 
I can honestly say that this automatic door lock is one of the easiest things I've ever installed. The whole process took less than 15 minutes because of the compatibility it has with existing door locks.
This means that you don't have to replace anything. What I liked most about this product is the written manual with clear instructions. They simplify the process, and this can be great for people who aren't too good at using smartphones.
This door lock clicks with your existing deadbolt. Just take off the deadbolt's housing and replace it with the SimpliSafe's thumbturn and mount plate.
The whole thing comes pre-assembled, so there's no need to disassemble anything to install it on your door. You will be amazed by how smoothly it goes.
Once you're done with that, you choose the right adapter according to the guide provided by the brand and push it via the mounting plate onto the tailpiece of the lock. 
Utilizing the wings that grab both sides of the plate, snap the thumb turn into place. And if you're doing this alone, you want to keep the blue tape at hand.
Once your brand new automatic door lock is installed, you can position the keypad in front of your door leveraging the glue mount. 
How to Sync Your Lock With the Rest of Your Security System
Once you install the physical parts, it's time to sync your automatic door lock with the other parts of the SimpliSafe monitoring system.
As I already stated, you need to buy their $25 pro monitoring plan, so keep that in mind before anything. Now, let's learn how to sync it.
Utilize your keypad to sync your lock with your system

Pick the "menu" on your keypad.

Enter "devices" and pick "add a new device."

Scroll down and pick "locks".

When asked if you've already installed your new lock, pick "yes."

Push the button behind the battery plate to activate the lock.

Once the base station recognizes the lock, it will notify you that the new device has been added.

Lastly, you will receive a prompt to manually lock the deadbolt so it can be calibrated for a tight and secure fit.
How to Use SimpliSafe's Automatic Door Lock
If you're relatively new in the world of smart door locks, you're probably wondering, what can I do with SimpliSafe? Let's learn more about SimpliSafe's smart lock capabilities.
Arming and disarming
You can lock and unlock your new smart lock in different ways. You can either use your old key, type in a PIN utilizing your keypad, obtain a remote key fob, or use the SimpliSafe app which is my favorite.
The best part? Your lock can automatically arm and disarm depending on the status of your home alarm system if you want. That way, when your system is armed, your door will automatically lock. 
PIN digits
You can type up to 4 digits that will unlock your smart door lock. The only downside of this option is the digit limit. You can only work with 4 digits which can be fairly easy to crack versus a long password consisting of letters and numbers.
Also, you can't set your PIN digits to automatically expire. Meaning, if you give a babysitter or gardener a PIN so they can enter your home at any time, you will have to delete that PIN in the future for their access to be voided.
Otherwise, if you cut ties with the person and you forget to delete the PIN, they will still have access to your property. 
One last thing that I like about the keypad is the inbuilt defenses against thieves.
If someone tries to guess your PIN and puts in the wrong one 5 times, the lock automatically remains locked for 30 minutes and sends a notification that someone's trying to enter your home.
User-friendly app
The best part about the professional monitoring plan that you must take part in if you want to get this smart door lock is that you can control it with the user-friendly mobile SimpliSafe app.
Meaning, you can lock and unlock your door through your smartphone instead of your keypad fuss-free. But here's what makes it even better. You will also get alerts whenever your door is locked or unlocked.
Unfortunately, there's no proximity sensor or Bluetooth that automatically unlocks the door when your smartphone is in range. If this isn't a deal-breaker for you, get this automatic door lock today!
Voice control
You can't deny that you're used to bossing around your home thanks to Amazon Alexa, Siri, and Google Assistant. You can even control SimpliSafe with your voice.
However, this option is limited. 
You can only arm and disarm the whole home security system. This will also lock and unlock your door if you've added that setting, so you can't control the lock individually.
Again, if this isn't a deal-breaker for you (it certainly wasn't for me), grab your SimpliSafe Smart Lock and secure your property. Everything will cost you only a few hundred dollars.
Watch this Video: SimpliSafe Smart Lock Review – Watch This Before You Buy
Is SimpliSafe Automatic Door Lock Worth it?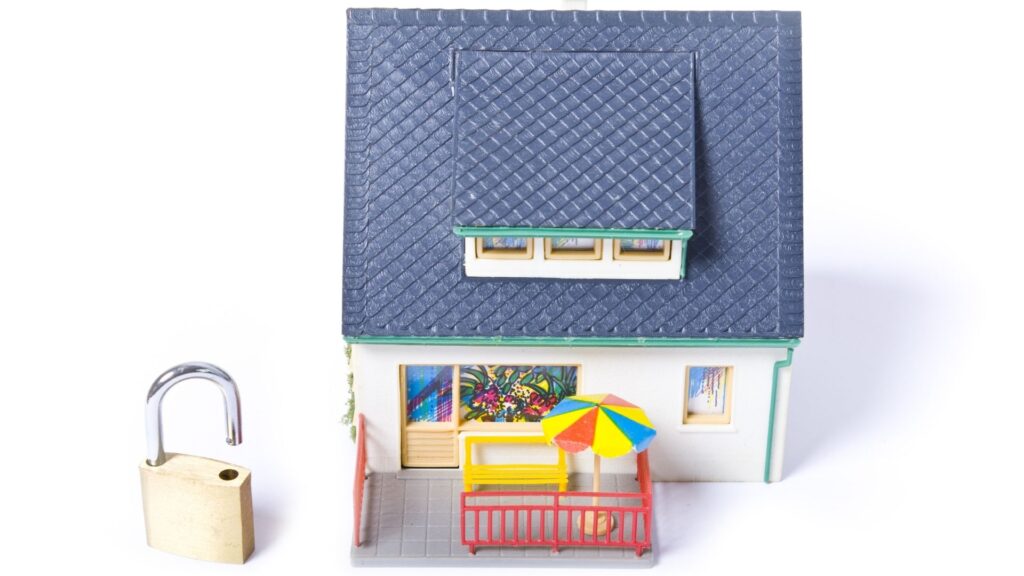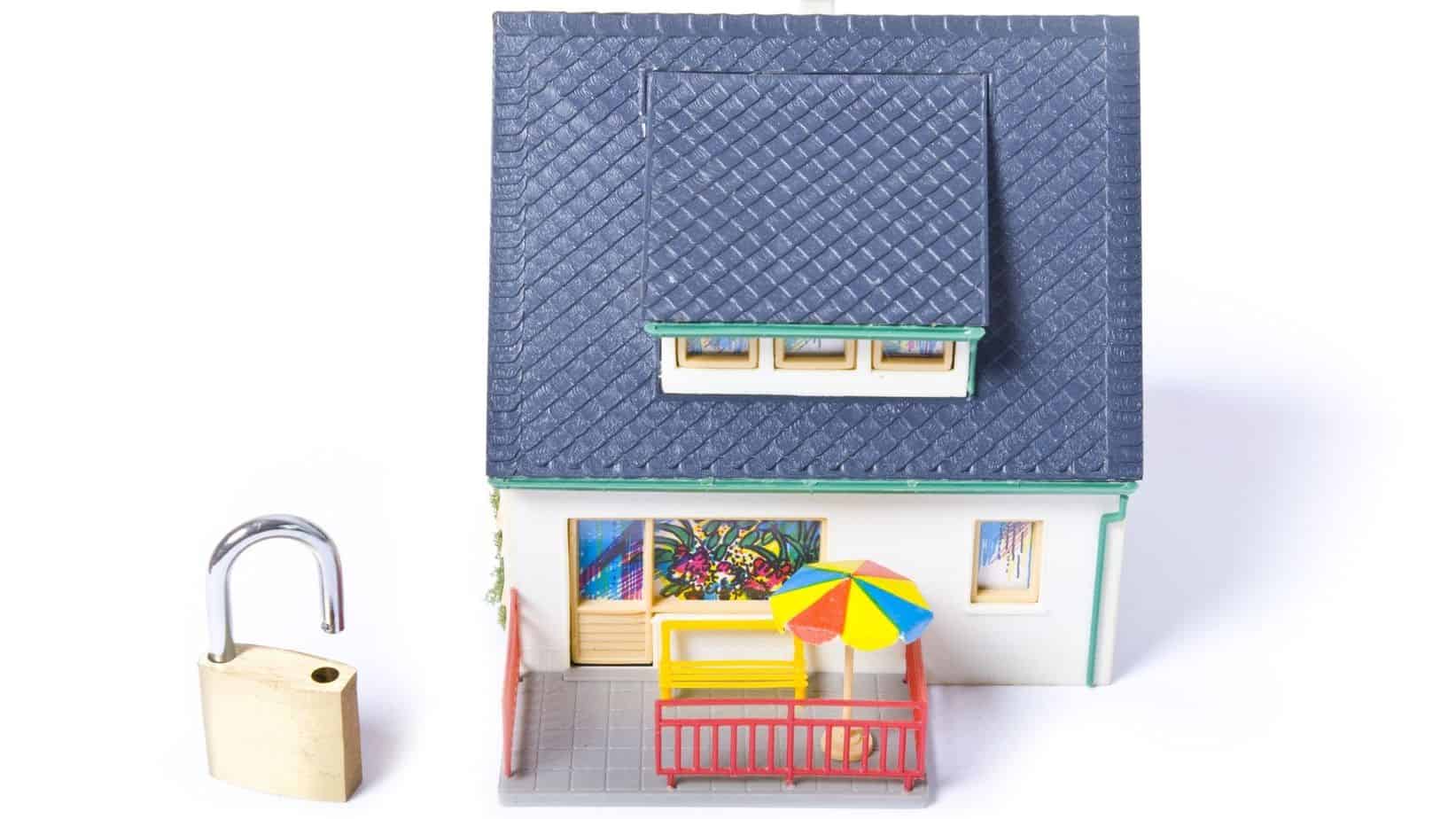 Overall, SimpliSafe is worth it! The price tag is just right, especially considering that you receive a keypad accessory. It's one of the slimmest door locks and probably the cheapest one out there.
You do have to pay $25 for the pro-monitoring plan. However, when you think about it, having a home security system gives you peace of mind which is priceless!
You Might Also Like: