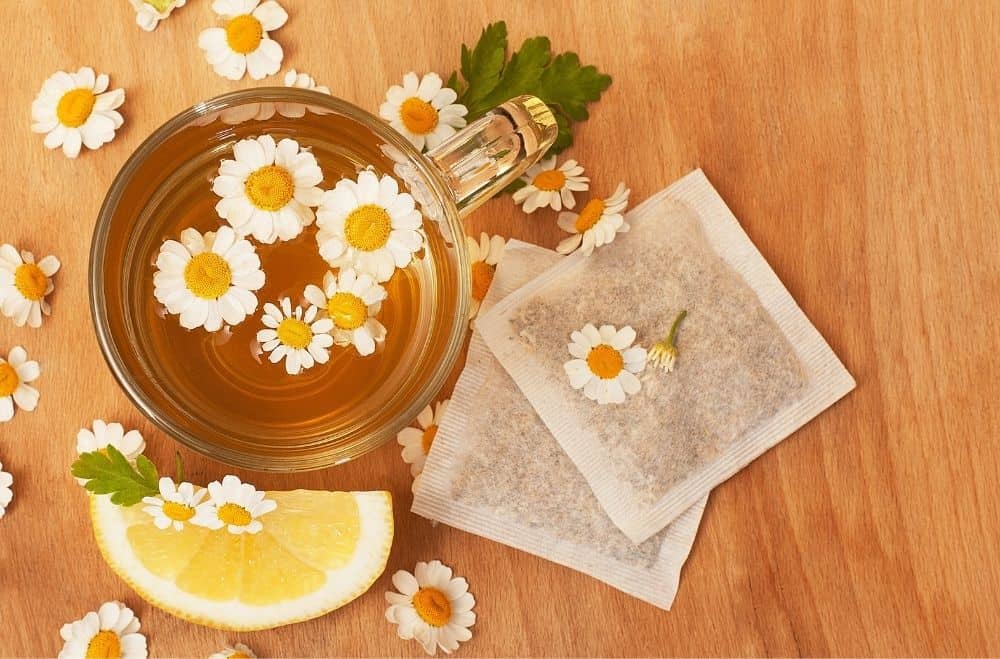 The avid tea drinker will be quick to argue that loose tea is the way to go to get the perfect cup. Who are we to argue? The reality is a tea bag is way more convenient and much easier to deal with. Tea bags don't come without their faults though. If your house is anything like mine, you've probably had more than your share of spoons on the counter holding onto a dripping tea bag and making a mess. Or maybe you're looking for something to hold onto that bag while your favorite tea brews in your cup. Perhaps you are searching for that perfect gift for the tea lover in your life. Whatever the case may be, we've got you covered with our picks for the best tea bag holders.
1. Kikkerland Jiang Taigong Tea Bag Holder
These cool little tea bag holders won the China Design Challenge. They're inspired by Jiang Taigong, who used a straight fishing hook believing the fish would eventually present themselves to him when they were ready.
The set comes with four different tea bag holders that resemble fishermen (and women) who are fishing for your tea bag, each with its own hook to hold it in place while brewing.
Their uniqueness caught our attention but it's the convenience of these little holders that will have you using them with every cup of tea.
The rubber/silicone construction makes them sturdy and durable yet flexible enough to be placed on the rim of just about any mug or teacup.
2. Primula Tea Bag Buddy
The Primula Tea Bag Buddy is a simple and convenient gadget that does four different things and does them all well. It holds your tea bag while it brews, plus, it's large enough to both cover the top of the cup and hold the steam and heat. Once your brew is finished, the Tea Bag Buddy can be used to squeeze out the bag and as a holding tray for the spent bag. It's there where it'll stay neatly until your ready to tidy it up.
BPA-free, the Tea Bag Buddy's silicone construction is safe and easy to use, stain-resistant, and dishwasher safe for easy cleanup. It's also lightweight and compact, making it the perfect companion for the home or the office.
3. Habitamin Multipurpose Coaster and Silicone Lid
This handy little gadget isn't just a tea bag holder. It's also a lid, coaster, and drying rack, making it a multipurpose tool for tea lovers.
The groves on the bottom half of the multipurpose coaster will hold your dripping tea bag, keeping the mess to a minimum while the silicone top acts as either a cover for the cup or a coaster. You can wash the cup when you're finished and place it upside down on the bottom half to dry. Plus, the edges will hold in any excess water.
The plastic and silicone construction will protect any surface you set your hot cup on, and it's dishwasher safe, making clean up easy and hassle-free.
4. Home-X Tea Bag Holder
Whether you're enjoying a peaceful cup of morning tea or entertaining some friends, the Home-X Tea Bag Holder set is the perfect addition to any tea lover's collection.
Made from high-quality plastic that resembles the look of ceramic in the shape of a teapot, these tea bag holders are slightly recessed to contain any runoff and eliminate mess.
These holders are large enough to hold both your teabag and spoon. Plus, they're stackable and small enough to be easily stored. There's no need to worry about breaking or chipping as they're constructed from high-quality, glossy plastic, and they can be put in the dishwasher for safe, easy cleaning.
The Home-X Tea Bag Holder can also double as an individual-sized serving tray for anything from sugar cubes to mint leaves to lemon wedges.
5. Squirrel Tea Bag Holder
When it comes time to host a party, these cute little tea bag holders will be sure to brighten up anyone's drink.
Designed to look like a squirrel eating an acorn, this package of tea bag holders comes in five different colors, including four of each. They're easy to manipulate onto the rim of just about any cup because they're made from soft silicone. Simply place the squirrel on the cup and wrap the string of the teabag around its tail where it'll hold the bag securely.
If it's time for cold drinks at a summer barbeque, the squirrels can be used as colorful drink markers to distinguish one beverage from another.
It's hard to beat the price when you consider you're getting 20 tea bag holders, and the durable silicone construction means they're long-lasting.
6. Volar Ideas Elephant Tea Mug
The Volar Ideas Elephant Tea Mug is the perfect gift for tea lovers and elephant lovers alike. With its built-in tea bag holder, you'll never forget where you left that bag. Just tuck it into the holder when your tea is done brewing.
Made in ceramic or copper, this quirky mug is extremely durable and is sure to last for countless cups of tea. However, the manufacturer recommends washing it by hand to maintain the finish and avoid cracking or chipping.
While the tea bag holder is very handy, it's important to note that it doesn't steep the tea. It's only designed to hold the tea bag after the steeping is done.
You Might Also Like: