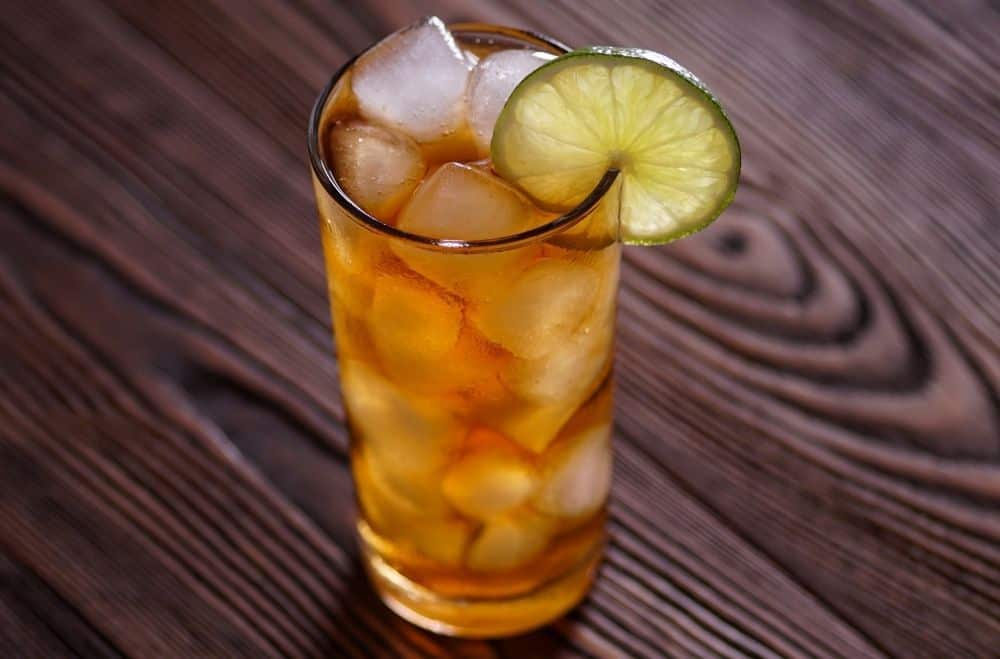 Recently, there has been a lot of internet publicity for Twisted Tea. If you have never tried it, its recent hype might have you curious. That is why we've put together everything you ever wanted to know about it.
What is Twisted Tea
This drink is made from real brewed tea and blended with natural lemon flavors, but what alcohol is in it?
Where many coolers and flavored hard drinks use alcohol like vodka or rum, Twisted Tea gets its alcohol content from malted barley. It's more comparable to beer than hard liquor. You might curl your nose at the thought of an iced tea that tastes like beer, but despite the fact that it uses a similar brew process, it is a delicious and refreshing drink that actually tastes like real iced tea.
The History 
Making its first appearance across the country in 2001, Twisted Tea is considered to be the original malt-brewed hard iced tea.
Twisted Tea's parent company, The Boston Brewing Company, has a long and rich history of brewing top-quality alcoholic beverages including beers, ciders, and hard seltzers, most notably Samuel Adams Boston Lager.
The Twisted Tea Brewing Company began on the premise that hard iced tea should taste like iced tea. Since its inception, the company has remained true to that, complementing its Twisted Tea original lemon tea by adding multiple different flavors – such as half and half (a perfect combination of half iced team and half lemonade), raspberry, and peach – throughout its 20-year history that holds up to its high standards. The Twisted Tea Brewing Company is always searching for and experimenting with new flavors to bring their customers new and exciting drink experiences.
Twisted Tea: A Review
So, is Twisted Tea right for you?
Hard iced teas can often go in one of two directions: either the alcohol content is so strong that it's overpowering, or the drink is super sweet. Fortunately, Twisted Tea has neither problem. Instead, it is the perfect balance of body and sweetness. Despite the fact that it is quite high in sugar content, it doesn't taste like it.
Because of the high sugar content, Twisted Tea is also high in carbs, so if you're looking for a drink to complement your low-carb diet, this isn't the one for you. If that is not an issue, though, you will be happy to find that the sugar in the drink helps to enhance the natural lemon and tea flavors while removing the bitterness that can sometimes be associated with malt brews.
We recommend drinking it in moderation, not only because of the alcohol but because of the high sugar content that is easy to forget. With that being said, when drank responsibly, it can be the perfect addition to a backyard get-together or an afternoon spent lakeside.
Nutritional Information
Not everyone looking for a hard beverage is concerned with the nutritional information, but for those who have questions like how many calories are in Twisted Tea, here is a quick rundown.
Serving size: one 12oz bottle (also comes in 12oz cans)
Calories: 220
Total fat: 0g
Cholesterol: 0mg
Fiber: 0mg
Protein: 0mg
Sugar: 31g
Total carbohydrates: 31g
Where to Buy It
You can find it in your local liquor store or online. It goes without saying that you must be 21+ to purchase this beverage. You can also buy Twisted Tea paraphernalia on Amazon.
It's hard to dispute the fact that Twisted Tea is a nice and light drink. Even those who aren't big on iced tea might find this a good choice. So, if you're looking for a refreshing iced tea with a twist, Twisted Tea is hard to ignore.
You Might Also Like: